We raised $280,000. But it's not about us. It's about you.
Savvas and Theo here, co-founders at GrowthRocks 🙂
It's been awhile since you heard from us, but we've been really busy lately with our viral and referral marketing software we're building here at GrowthRocks.
This is not like our regular articles. It's a bit more personal. But, give us some time and go through it.
It's one of the most important moments of GrowthRocks.
Some of you reading this article are GrowthRocks' customers or have been in the past. And lots of you are our loyal readers. People who read our blog, share our articles and waiting for the next one each week.
And even if you don't, you're our email subscribers. And for us, even this is huge. Yes, really.
Because you didn't just give us your email. You gave us the opportunity to start a conversation with you.
We'll get to the point straight ahead.
After working with a dozen of startups and large companies, we realized that everyone still struggles with customer acquisition. Affordable and high-quality acquisition. And we wanted somehow to change this. At least to start trying.
Our growth teams experiment every week with numerous marketing tactics, for our clients and our own company. After 348 different marketing experiments (yes, that was the number in our project management tool at that time), we realized that one of the best acquisition channels is virality and word of mouth.
But it's not easy to design and engineer it. Because virality isn't yet another marketing strategy. Andrew Chen mentions one of the common pitfalls on how companies think about virality:

"Thinking about virality as a tactic rather than a deep part of the product strategy." - Andrew Chen
Click To Tweet
Another fact is that founders, marketers and whoever starts a business or runs marketing find it really hard to come up and build effective viral loops.
Just take a moment and think how many things need to work in harmony so a product can start getting a meaningful amount of customers from referrals. The concept of your viral loop or referral campaign should resonate both with your product and your users.
And the most important thing is that people should get real value when their friends start using your product.
Traction book, mentions some more, like:
Location of your calls to action
Language and messaging (see how altruism worked for Airbnb)
Ease of sign up (Facebook Connect, Twitter Login, etc.)
Length of the sign up process
And of course, the list can get bigger as you also need to optimize several factors, including:
Preferred sharing channels (Facebook, SMS, email, etc.)
The number of invitations each user sends
When and how you ask people to invite their friends
Personalized sign up if the user comes from an invite
Yes, we know that this can get chaotic. And this is what made us put down our experience, as well as other successful cases, like Dropbox, Airbnb and Harry's in an easy-to-use product.
So, we took the challenge and started building Viral Loops. Yes, we decided to name it Viral Loops. An all-in-one viral and referral marketing platform helping companies build virality into their products.
To be honest, we first got a few paying customers and then we did it. But keep a note on this. We'll share our experiences, good and bad in another story.
After Viral Loops saw some initial traction, we decided that we need some money to build our product faster and go to the market even faster.
And this is why we're writing to you. Not to ask any money ? , but to let you know that a few months ago we raised our first $280,000 from VentureFriends.
So, now Viral Loops runs as a separate company with its own team to make it happen.
And we couldn't have done this without you.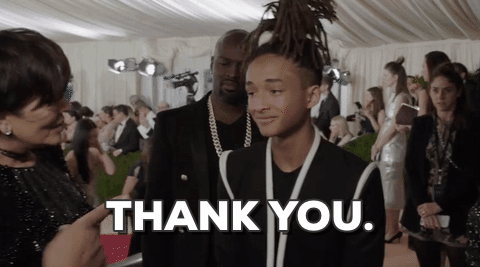 Viral Loops is still part of the GrowthRocks family and built with the same love, culture, ethos and mindset. Some of our core members are now full-time dedicated to this quest. Savvas is running Viral Loops, and while Theo is heavily involved, he still focuses on GrowthRocks.
But why do we write all these? Because we want you to be part of Viral Loops, too. Like in GrowthRocks. And when we say part, we don't mean just to try out our product or become a customer.
We're building Viral Loops in public from now on, and we want you in.
If you want to jump directly to Viral Loops, make sure to use this coupon after your free trial to get 50% off for your next 3 months: YOUROCK — please don't share this. This is just for GrowthRocks' friends and readers.
That's all for now. In the next few weeks, we're going to be sharing with you more inside info about us. From some epic failures to all the funny stuff ?.
If you have any questions or just want to say hi, just shoot us an email at founders @ growthr0cks.com. (but replace the zero with an "o". We do that to fight the crappy bots that scrape the web for email addresses).
Best,
Savvas & Theo, GrowthRocks' Founders
Theodore has a 15-year experience in running successful and profitable software products. During his free time, he coaches and consults startups. His career includes managerial posts for companies both in Greece and abroad and he has significant skills on intrapreneurship and entrepreneurship.