The first half of 2020 is right behind us. A good time for retrospection – and this is exactly what we did.
So we researched some of the best digital marketing and growth hacking blogs from the industry.
We picked the top 3 articles for every blog, based on their total estimated traffic and, in the case of communities, their number of upvotes.
We put everything together in this post so you can bookmark it and read the posts at your own pace.
Or -you know- all at once if you are that hardcore.
With no further ado, these are the top digital marketing articles for the first half of 2020!
Enjoy.
1. Ahrefs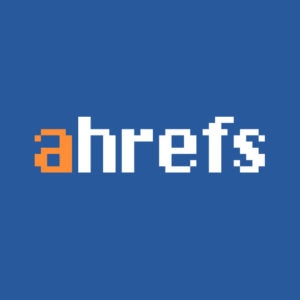 > 10 Free Keyword Research Tools (That Aren't Google Keyword Planner) – By Joshua Hardwick
> Top 100 Most Visited Websites by Search Traffic (as of 2020) –  By Joshua Hardwick
> Top Google searches (as of 2020) – By Tim Soulo
Our list begins with, Ahrefs.  Ahrefs is first and foremost a powerful SEO tool. From keyword research to content explorer, and from site audit to link building, Ahrefs is one of the better SEO tools out there. Whether you use Ahrefs for your needs or not, its blog provides huge value for everyone. Its purpose is to help you get better at SEO and it does so through three main categories: SEO Basics – Link Building – Keyword Research. These categories feature blogs like How to Learn SEO, Complete Link Building Guide, and How to Use Keyword Planner. The article authors are SEO marketing practitioners and industry experts, including Joshua Hardwick (Head of Content), Rebekah Bek & Si Quan Ong (Marketing), and Tim Soulo (Ahrefs CMO).
2. Backlinko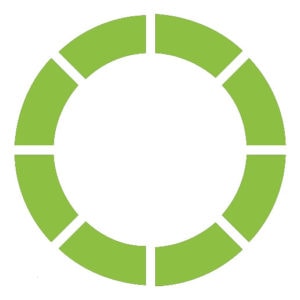 > 17 Ways to Get More YouTube Subscribers (2020) –  By Brian Dean
> YouTube SEO: How to Rank YouTube Videos in 2020 – By Brian Dean
> SEO Tools: The Complete List (2020 Update) –  By Brian Dean
Brian Dean needs no introduction to anyone who claims to know anything about SEO. Brian started his blog in 2013 when he wanted to learn more about SEO but weren't enough resources to do so. And so, from his Airbnb in Lisbon, he started sharing strategies and tips in the form of SEO articles of high value. After a few months passed and some traction was built, Brian had become a household name in the online marketing communities. Backlinko is nowadays a popular go-to resource for actionable SEO and content marketing advice. More than 3 million visitors every year, trust Backlinko and read Brian's digital marketing articles. For those who want to grow their organic traffic and rank higher, Backlinko's blog is what they are looking for.
3. BuzzSumo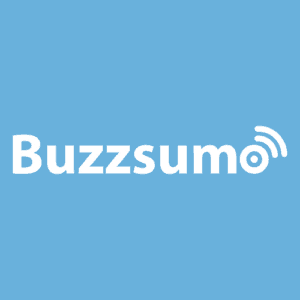 > Who Are The Top 9 Undiscovered YouTube Influencers In Winter 2019-20? –  By Leia Reid
> How To Find 1000s of Hot Ideas For Your YouTube Content Creation –  Chris McCormick
> Your Pre-Launch Marketing Checklist: What Are 5 Steps To Success? –  By Ann Smarty
BuzzSumo is another powerful online marketing tool. Its mission is to help you with one thing: Content. Be it competitor content analysis, content ideas or finding key influencers to share your content with their audience, BuzzSumo is a popular tool for that. If you are looking to step up your content marketing game, then BuzzSumo is one of the best ways to do this. BuzzSumo's Blog is about Data-Driven Marketing Insights. BuzzSumo combines content marketing and technology in a unique way and helps you create viral content. Besides content-related marketing, inside the blog, you can find a lot of SEO and social media material from top content experts.
4. Content Marketing Institute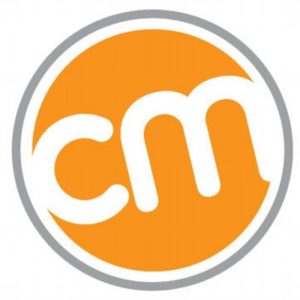 > How to Create a Strategic Social Media Plan [Template] – By Jodi Harris
> 7 Free Keyword Research Tools for Content Marketers –  By Aleh Barysevich
> 7 Helpful Social Media Marketing Tips for 2020 –  By Dennis Shiao
Content Marketing is King and Content Marketing Institute knows this well. Founded in 2010, CMI's mission is to make you a better content marketer, and it's one of the first blogs with a clear content marketing direction. CMI'S digital marketing articles promise to teach you how to develop a content strategy, how to create valuable content for your audience, and how to measure what's working (and what's not), so you can make any appropriate changes. Furthermore, CMI publishes Chief Content Officer, the first publication written by chief content officers for chief content officers. The digital magazine publishes three times a year and you can download all their issues for free.
5. Copyhackers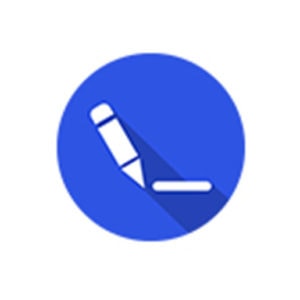 > Breakthrough-or-bust emails –  By Joanna Wiebe
> How to spot bad headlines before they make your visitors bounce – an intro to easy copy validation – By Carolyn Beaudoin
> Speaking the Language of Coronavirus: An analysis of the words and phrases that spread viral content –  By Carolyn Beaudoin
Like the name gives away, Copyhackers is created with one particular breed of marketer in mind: the copywriter. Copyhackers is, as they call themselves, the home of conversion copywriting. At Copyhackers, you are going to find blog posts dedicated to copywriting and content, as well as posts about your freelancing career as a copywriter. Therefore you can read from 'How to write welcome emails' and 'How to write headlines' to 'How to write a project proposal' and 'How to plan a SaaS onboarding funnel'.
6. GrowthHackers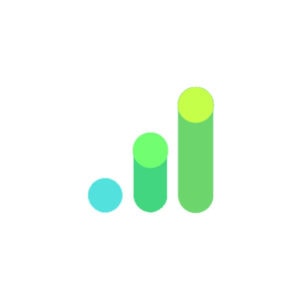 > AMA with Wes Bush, Author of Product-Led Growth 
> AMA with Kathy Tong, Senior Growth Marketing Manager at Uber
> AMA with Kean Graham, Founder & CEO of MonetizeMore, an 8-Figure Ad Tech Company with a 100+ Remote Team
These are not technically digital marketing articles. Yet they remain a solid piece of content with the wisdom of the industry's finest. GrowthHackers is a community founded by the man responsible for many marketing success stories, including the growth of Dropbox: Sean Ellis. Sean is also the man who came up with the word 'growth hacking' and introduced it to the digital marketing world. In 2013 he created a community and made a home for everyone who interested in this new approach of marketing. The purpose of GrowthHackers.com is to give experiment-driven marketers a place to discuss what truly matters in driving sustainable customer acquisition growth. Users submit articles from their blogs or blogs that they find the most interesting.
7. GrowthRocks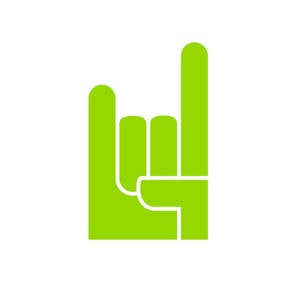 > What Does 'Growth Hacking' Even Mean in 2020? – By Nicolas Lekkas
> Working Amid The Pandemic: Our 11 Remote Working Tools – By Theo Moulos
> The Big Five Tech Companies: Infographic & History –Βy Nicolas Lekkas
GrowthRocks is a growth hacking agency that helps startups and well-established companies to achieve rapid and sustainable growth. Since 2014 GrowthRocks grows along with their clients around the world. Their blog does, too. The GrowthRocks blog is one of the most preferred digital destinations by growth hackers all over the globe. In the blog, you will find tech-focused articles and step-by-step guides, such as how to install Google scroll tracking event in Analytics, Zapier automations, as well as A/B tests the agency has done – or just a listing of the current growth hacking courses.
8. Hubspot

> 10 Templates for Follow Up Emails After an Interview, Job Application, and More – By Kristen Baker
> 7 Best WYSIWYG HTML Editors for Your Site –  By Maddy Osman
> 14 Templates for Follow Up Emails After a Meeting, Conference, and More – By Kristen Baker
Hubspot is a developer and marketer of software products for inbound marketing and sales. It's vastly known for its free CRM tool, used by small businesses. One of Hubspot's co-founders, Brian Halligan, is also responsible for the term 'Inbound Marketing', which he coined. Hubspot is one of the best all-around marketing blogs you can find. Its digital marketing articles expand in four basic categories: Marketing, Sales, Service, and News & Trends. If you want to be up-to-date with the latest marketing, sales and service tips, Hubspot is an excellent place for that. You can also find Ebooks, guides, research & reports, as well as free courses & certifications.
9. Indie Hackers
> Post your landing page and let others describe what your company does! –  By Rosie Sherry
> Hacking Twitter – Let's follow each other. –  By manyTomas
> Send me your landing page and I'll give you pointers (it's never too late to send yours! 😄) –  By Brayden W
These are the most upvoted Indie Hackers is a community made of founders, entrepreneurs, developers, and marketers. Users come together to share their experiences, give, and receive feedback. In the community, you will find entrepreneurs with $100k/month companies talking openly with founders that make $10/month. Every word you read in the posts and articles is usually written by someone who did something and then went on to write about it. So rather than reading something vague about brand awareness you can be part of an A/B test for landing page and tell the founder your opinion.
10. Marketing Land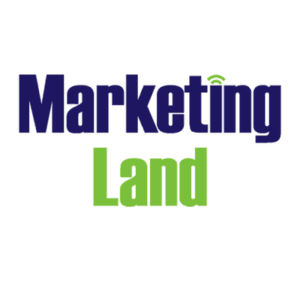 > The 5 best digital marketing courses for your digital success this year – By Carreerplay
> Social media 2020: The top features, formats and trends to get familiar with this year – By Taylor Peterson
> 6 of the best social listening tools for 2020 – By Awario
Marketing Land is a well-known publication for covering a wide spectrum of marketing: analytics, social media, mobile marketing, SEO, display, retail, and more.  Founded in 2011, Marketing Land is one of the oldest sites in our list; its parent company, Third Door Media, is even older. Breaking stories, industry trends, feature announcements, and product changes usually make the headlines of Marketing Land, which delivers fresh content every day. Besides, experts across all digital marketing disciplines are regularly featured and share their tips and tactics.
11. Moz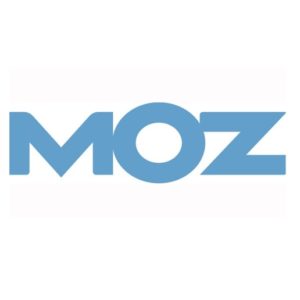 > Google's May 2020 Core Update: Winners, Winnerers, Winlosers, and Why It's All Probably Crap –  By Peter J. Meyers
> Are H1 Tags Necessary for Ranking? [SEO Experiment] –   By Cyrus Shepard
> Google's January 2020 Core Update: Has the Dust Settled? –  By Peter J. Meyers
Moz was founded by Rand Fishkin and Gillian Muessig in 2004 – back when it was known as SEOMoz. They two founders believe that there was not enough transparency and knowledge in the SEO world and they wanted that. Enter Moz – a place where information flows freely through its digital marketing articles and anyone who is willing to learn can do so. Since then, Moz has released many SEO tools, some of which are free. After all this time, Moz remains one of the best places where anyone, beginner or not, can find answers for their SEO questions.
12. Neil Patel Digital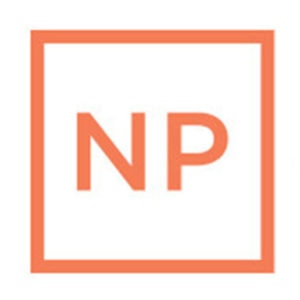 > Welcome to SEO Unlocked: Your Free SEO Training Course –  By Neil Patel
> 13 Amazing Free Chrome Extensions For SEO –  By Neil Patel
> 3 Simple Steps to Get Your First 10,000 Visitors from Google–  By Neil Patel
Neil Patel is possibly the most recognizable face of digital marketing. He is the co-founder of Crazy Egg, an analytics software, and the founder of Kissmetrics, a product that provides insights about website visitors. Neil is also a NY Time best selling author, for his book 'Hustle'. Neil's blog generates more than 3 million visitors per month. He talks mostly about SEO but he's not shy with content marketing, eCommerce or social media. If you are a beginner digital marketer with a focus on SEO, Neil Patel's blog is probably a place you already visit. Neil is also very active on YouTube, so if you are more into videos than articles, don't forget to subscribe to his channel.
13. Search Engine Journal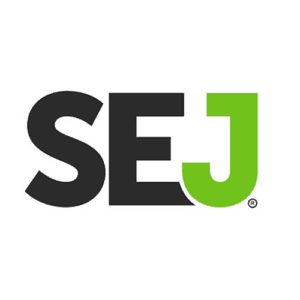 > 17 Great Search Engines You Can Use Instead of Google –  By Chuck Price
> Google Creates a New Source of Traffic With Keen – By Roger Montti
> 25 Awesome Examples of About Us Pages –  By Roger Montti
Despite its name, in Search Engine Journal you are going to find a lot more than SEO topics. SEJ attracts more than 900k visitors per month, who want to learn more about SEO, Paid search, content marketing, and social media. SEJ features news, interviews and how-to guides from marketing experts around the world and its mission is to make you "work smarter not harder". Last but not least, SEJ is an excellent place to find digital marketing resources, such as e-books, podcasts and webinars, besides the well-structured digital marketing articles.
14. Social Media Examiner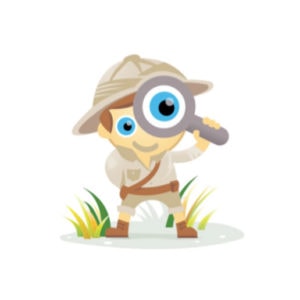 > How to Create Your First TikTok Video –  By Rachel Pedersen
> How to Use Instagram as a Sales Funnel Without Ads –  By Michael Stelzner
> Facebook Updates Creator Studio –  By Grace Duffy
Social Media Examiner provides high-quality social media content and is a familiar place-to-be for many social media experts around the globe. In addition to its blog, Social Media Examiner produces podcasts and hosts conferences, as part of their mission "to help you navigate the constantly changing social media jungle." Apart from its blog, Social Media Examiner is the host of Social Media Marketing World and one of the biggest US communities which frequently hosts networking events and parties.
15. Social Media Today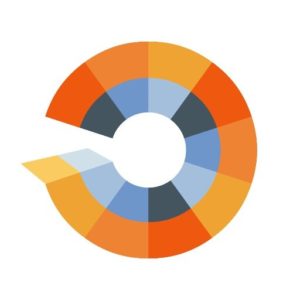 > The Best Times to Post on Social Media During COVID-19 [Report] –  By Andrew Hutchinson
> TikTok Now Enables Web Login, Including Access to Analytics and Video Uploads via Desktop –  By Andrew Hutchinson
> The Best Times to Post on Social Media in 2020 [Report] –  By Andrew Hutchinson
Like the name gives away, Social Media Today is one of the must-read blogs that social marketing adepts and inepts alike visit more often than they will admit. Social Media Today creates and curates conversations around the world's most innovative business practices with a clear focus on social media. Marketing, social business, communication, customer experience, content marketing and digital strategy are usually the subjects covered in the many digital marketing articles of the site. In addition to news updates, Social Media Today offers a space to share, learn, and network with other digital marketing professionals from around the world. It is also an excellent source for webinars, where you can find many on-demand videos to hone your social media marketing skills.
The Top Digital Marketing Articles for 2020 – Epilogue
So there are the top digital marketing and growth marketing articles for the first half of 2020.
Did we miss anything?
Please let us know if there is a must-read article that we missed!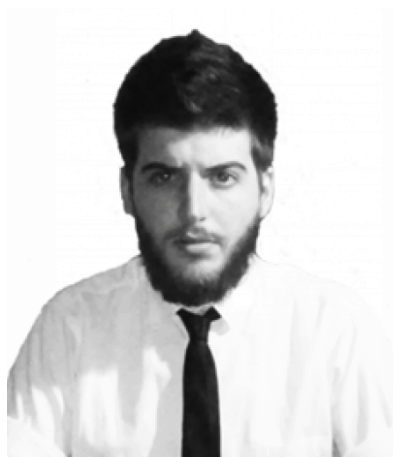 I write for GrowthRocks, one of the top growth hacking agencies. For some mysterious reason, I write on the internet yet I'm not a vegan, I don't do yoga and I don't drink smoothies.