Every kind of company runs into problems – problems that need to be solved. But the solution doesn't always come easy.
This is especially true in the case of startups.
Startups, being startups, usually have limited resources and know-how. This is where startup consulting firms come into play. 
Similarly to startup marketing firms, startup consulting firms offer guidance and actionable solutions to problems that most startups can't deal with in-house.
So, if you are a startup and you are looking for a startup consulting firm, you are in the right place. We made a list with some of the best of them for 2023.
Here they are!

GrowthRocks is a startup consulting firm that helps startups achieve rapid and sustainable growth. It is headquartered in London and has been providing its services since 2014.
GrowthRocks' services are efficiently crafted for early-stage startups that are looking to boost user acquisition and early traction with growth marketing. In its blog, you will find valuable (and free) content dedicated to startups.
What's more, GrowthRocks also developed its own SaaS product through its sister homonymous company, Viral Loops. Viral Loops was a startup success story. With a viable business model, it was backed by VC, and grew successfully, with a 30% month-after-month growth rate. This year, VL made an exit; Wishpod bought it for $2,300,000.
And what's more, GrowthRocks' CEO, Theo Moulos, himself accepts free 30′ consulting calls. Book him here.

As the name gives way, GrowthGirls has a strong feminine side. Founded by a woman this startup consulting firm on our list offers its services mostly to women entrepreneurs and/ or brands with a female audience.  
Also, companies run by women CEOs or brands with a female audiences are a good fit for the firm. GrowthGirls specializes in eCommerce and SaaS businesses. It has worked with brands such as Oh app, Sundance Film Festival, and Lana Bank.
Would you like to book a free call with GrowthGirls' CEO, Effie Bersoux? Book a slot here.

As exited marketing agency founders, Venture Partners, and VC Investment Committee members, they understand the metrics investors are looking for in founders and they know that hitting funding milestones comes down to creating an Unfair Advantage for any company. They see this as a structured way of working that combines a powerful value proposition coupled with marketing operations to deliver sustained marketing testing and growth.
So they help customers treat marketing as engineering, with every insight validated and your CAC/LTV ratio below competitors. This process greatly stacks the funding odds in the customer's favor.
Would you like to book a free call with Elysianfields' Executive, Noah Bergman? Book a slot here

Bain & Company is a well-knowing consulting firm, founded in 1973. It is headquartered in Boston, Massachusetts. B&C has developed The Bain Innovation Exchange (BIE), a global team of change-makers and thought-leaders with deep experience in the start-up and venture-capital worlds.
Through the "Innovation Kickstarter", BIE can help you map your strategy and develop an effective operating model that aligns senior leaders and other key stakeholders and connects your startup with relevant players in the global start-up ecosystem.

IBM Garage is IBM's fast track for business transformation. It is where innovation and transformation come together. The IBM Garage methodology is the sum of design thinking, industry expertise, and market research, paired with cutting-edge tech, data, and agile development methodologies. 
In practice, IBM Garage collaborates with your team to focus on the needs of a specific customer set. It can create and launch an MVP in 8 weeks and strengthen the solution to scale across the customer base. Working with IBM Garage means bringing your customer's pain points into focus, empowering your team to take manageable risks, adopt leading technologies, and measure the value of everything you do.
Article continues after the form
Struggling to choose? Let us help.

Accenture Ventures is an exclusive investment and engagement program for talented entrepreneurs addressing Accenture's global enterprise clients' largest strategic innovation gaps. Its focus is to build bridges between innovative startups and its clients. With investments in more than 30 startups and 5 partners, it helps young companies realize their full potential and its clients harness the leading innovation being created by startups globally.
Recently, Accenture Ventures launched Project Spotlight. Project Spotlight offers startups the opportunity to work with Accenture talent, giving them access to the tools to help them tailor their solutions to the market, scale, and innovate more rapidly.

With a presence in the US, Israel, and expanding geographies, Deloitte Catalyst is created for those who are looking for a growth partner with access to scale opportunities; it helps startups innovate, scale, and deliver more value – faster. Its end-to-end solutions are designed to inform, inspire, and incubate your next innovation. 
For startups and accelerators, Deloitte Catalyst provides services across the entrepreneurial lifecycle, speeding up smart business growth. And thanks to the worldwide community Deloitte has built, it can bring together the right players to co-develop and deliver new solutions.

Nielsen Innovate is an early-stage incubator and investment fund from Israel. It specializes in retail, research, marketing, and media technologies. Its ultimate goal is to help early-stage startups get established in the market and become successful companies. The way it will achieve this is through working closely with the startup, nurturing founders from idea to commercialization, and providing strategic advice.
Nielsen Innovative is part of Nielsen, which gives an edge to the startup consulting firm in certain areas. For example, Nielsen has acute consumer insights into what consumers watch and buy across more than 100 countries. What's more, Nielsen has the ability to deliver access to both developed and emerging markets, including countries such as China, South America Africa, and the Middle East.

Business Consulting Agency (BCA) hails from Portland, Oregon, and specializes in start-up and small business consulting, marketing, and technology consulting services. Rather than long-term contracts, BCA's clients pre-purchase consulting hours and work with the agency's consultants as needed on specific projects and tasks.
BCA is a full-service consulting agency, providing a comprehensive set of services for startup companies, from A to Z. Accordingly, you will get assistance with consulting advice for legal business formation, strategy & planning, business structure development, and vendor selection, to name a few.

Solutionery is a leading tech-startup consultancy headquartered in Finland. Its mission is the successful commercialization of an idea which will try to ensure through building a strong foundation and provide startups with thoroughly researched concise consultancy and guidance. What's more, it offers innovation at scale with the bare minimum cost, as Solutionary understands that cost is a big factor for startups.
What makes Solutionery stand out is its expertise in cutting-edge technology. The startup consulting firm operates on multiple fronts but its expertise shines in IoT, AI, and Data Analysis. A few other of its services include Technology Review, Prototype Development, Project Management, and Sub Contracting. 

Established in 1989S in Dallas, Texas, ScienceSoft is a provider of IT consulting and software development services. It offers professional experience in a wide range of technologies,  software types, and industry verticals.
Since 2016, ScienceSoft provides software startup consulting services with competent and proactive consulting. Through these services, it helps business founders plan and design software products and establish a cost-efficient software development process. Startups that work with ScienceSoft are looking to be advised on developing, and launching new software products successfully. 
Article continues after the form
Struggling to choose? Let us help.
Top Startup Consulting Firms – Epilogue
If you are not new to the startup world, you probably already know this cold truth: 9 out of 10 startups fail.
Startup consulting firms are the answer to the question "How can I solve problems that look unsolvable with limited resources"?
A competent startup consulting firm should be able to answer this question and also provide help in various ways, like: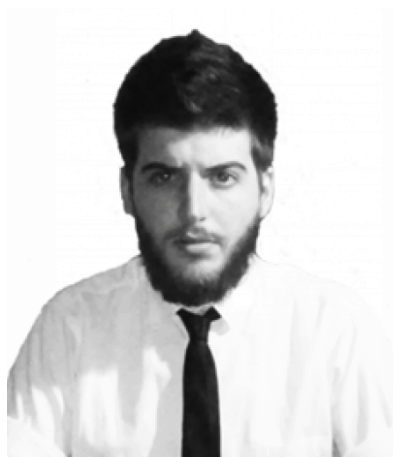 I write for GrowthRocks, one of the top growth hacking agencies. For some mysterious reason, I write on the internet yet I'm not a vegan, I don't do yoga and I don't drink smoothies.