Social Selling
Use Linkedin as a door opener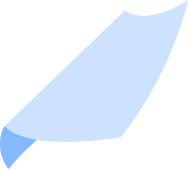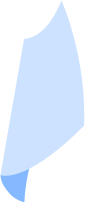 Social selling is all about nurturing your prospects by providing valuable answers and thoughtful content until the prospect is ready to buy from you. By sharing relevant content on 
LinkedIn
 and 
Facebook
, you are keeping yourself top of mind until the moment they are looking to solve their problem. Content that will help you 
build that trust
 with your target audience once they are ready to buy from you. Here is a list with some of the tactics we uncovered that could help you grow a bigger, relevant audience on Facebook and LinkedIn:
Step 1
Auditing your touch points
Your profile isn't the number 1 thing that will help you to generate leads, but if it looks good and it's well optimized, it will help you to ask for higher pricing, and you will make your life easier when it comes to closing the sale.
Step 2
Audience segmentation
Finding the right audience segments to reach out to is crucial at the beginning of any Social Selling campaign. You need to identify the right targets using LinkedIn Sales Navigator, Facebook Groups, Influencers, high-engagement posts, etc.
Step 3
Data scraping
Using sophisticated data-extraction tools, you can create lists with the ideal leads that match your personas, so you can start engaging with them on an individual level while keeping track of every conversation and interaction.
Step 4
Data enrichment
Leveraging the power of existing data sources, you can gain additional information regarding your existing leads, thus being able to better tailor your message to match each individuals potential needs. Make them feel like you know all about them beforehand.
Step 5
Viral content
By identifying the types of content that resonate with your audience, as well as the business challenges they are trying to overcome, you are able to crowdsource and easily produce relevant content that is guaranteed to go viral, using our secret recipe.
Step 6
Outreach flows
Like any good sales funnel, your outreach campaigns, either native or via email need to follow specific patterns, allowing you to communicate your message and unique value proposition in a way that doesn't feel aggressive, rather gives value and initiates the conversation.
Ready to start generating some leads?
Wanna Read More On The Topic?
A/B Test
Posting 'Link in Comment' increases the Reach of your LinkedIn post. Since it's harder to find though,…
Social Media
For the last years, Organic Facebook Reach is on the decline. What can you do how can…
Social Media
Getting the hang of the Facebook Ads usually comes with a lot of mistakes. These are the…