Lead generation is where marketing and sales meet.
And lead generation first begins with capturing hearts. While It doesn't happen overnight, it involves a variety of factors.
One of the factors is that you need to communicate your intent. You need personalized touchpoints along with generating a high level of trust. Although this may seem overwhelming initially, you'd be surprised to know there is a way to incorporate all these points into one strategy.
That strategy is known as lifecycle marketing, and it's how brands (big and small) engage with their target audience, convert it into loyal customers and retain them.
Here's everything you need to know about it!
A Brief Understanding of Lifecycle Marketing
In essence, lifecycle marketing is a strategy that comprises marketing techniques that focus on creating a perpetual tunnel of:
Attracting leads
Converting those leads
Retaining those leads
The primary objective is to captivate customer attention using insightful and impactful marketing, which will help convert your first-time customer into a long-time customer.
Lifecycle marketing has a lot in common with the growth funnel in that it focuses on engaging with a customer even after purchasing.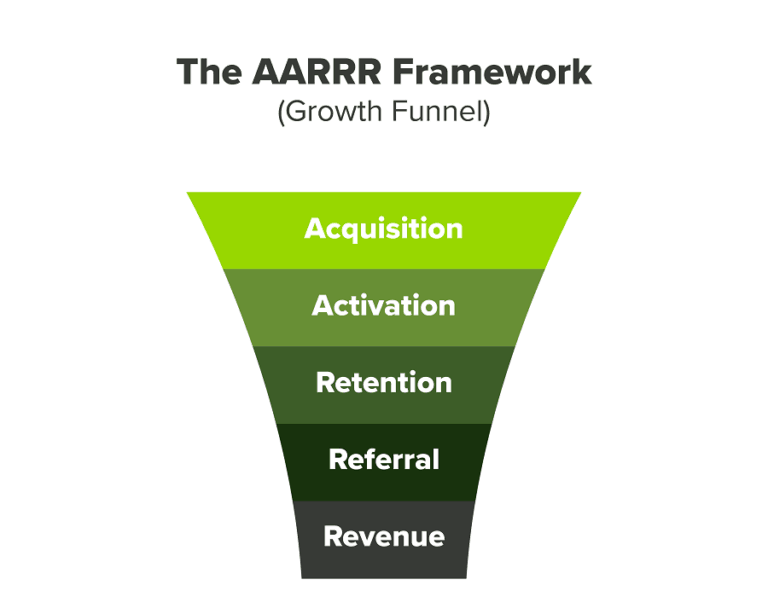 The idea is to consistently communicate with those customers, gradually turning them into repeat business.
Vital Pillars that Make a Lifecycle Marketing Strategy Work
The idea is to compel your target audience to keep engaging with your brand and then opting them to buy your product or service. 
However, this is easier said than done. In addition, it requires a streamlined marketing strategy designed to boost your brand's engagement with your target audience. You need to keep them interested at all times. 
The best way to do this is first to get the lead, organically nurture the lead, and then ease your lead into buying your product. Yet, this does not involve being pushy. Instead, you must resonate with your customers, identify their pain points, and build trust and confidence.
Using lifecycle marketing as a basis of your lead generation can help transform your prospects into repeat clientele. You'll have to forget about earning profits in the short term. Instead, focus on building a long-lasting relationship with your target audience.
You'll have to give them powerful reasons why they should consider returning to you.
The 3 Stages that Make a Successful Lifecycle Marketing Strategy
1. Captivating the lead
Stage one of building a lifecycle marketing campaign is to garner and capture leads. You have to generate interest in your brand and products. You can implement a combination of different strategies to do this.
Attracting leads to your brand is the most crucial aspect of the first stage. This is going to help you streamline quality leads for your brand. You can target potential customers by analyzing their buying journey, behavior, etc.
To maximize your engagement, try to offer them high-quality and deeply resonating content and product information that will compel them to come to you. To make this possible, you need to identify their pain points and how you (as an authority) in this niche can help them.
2. Selling your brand
After you build a lead-gen funnel, the next stage is selling your products. You will need to demonstrate the reasons why your target audience needs your products. This is where you will provide insightful content to help your target audience understand your products and brand philosophy.
Prove how your product is different and better than the rest. For example, show potential customers how using your products will enhance their lives. This is going to help nurture your leads into a conversion.
Keep in mind that maximizing your conversion strategy by offering customers promo deals and discounts is just as important. Offer them something they can't refuse!
3. The "Wow" factor
Once the leads begin to blossom, your target audience will start buying your products. At this stage, you need to add a bit of panache, which will excite the customer throughout their buying journey. 
You need to add the wow factor. This is where you act on all your commitments to the customer, such as fast delivery, excellent product quality, unique customer service, etc, depending on your industry. Make sure any promises made as a part of your lead-gen strategy are duly fulfilled. 
You must stay true to your product's USP (unique selling proposition). You need to prove that you're ready to go above and beyond your customer's expectations. What's more, you need to prove your brand is everything as advertised. This will help cement your brand as trustworthy and authentic, two integral factors that convert customers into repeat business.
In addition, don't forget to present your target audience with additional products. Chances are, if they love your products, they will also consider buying other products. You can do this by implementing curated content marketing strategies, offering discounts, and encouraging your leads to keep checking out your website. 
Top Channels for Lifecycle Marketing Strategy
Now that you know what lifecycle marketing is about, you also need to know some of the most successful channels for successful lifecycle marketing campaigns.
1. Referral marketing
Referral marketing is about incentivizing customers who've purchased with you to spread the word about the product or service.
In return, upon every single successful lead or conversion, those customers the referrers will get a particular reward. 
Referral marketing can be a powerful tool for customer retention because it allows you to tap into your existing customers to bring in new ones.
One of the oldest and most successful growth hacking examples in lifecycle marketing is Dropbox. For every referred friend, Dropbox was giving away 500MB of space for both users. This way, it managed to go from 100k users to 4M.
Honeygain is another example of more recent times. Honeygain is a data-sharing platform that allows customers to earn 10% of daily earnings generated from whoever they bring to the platform.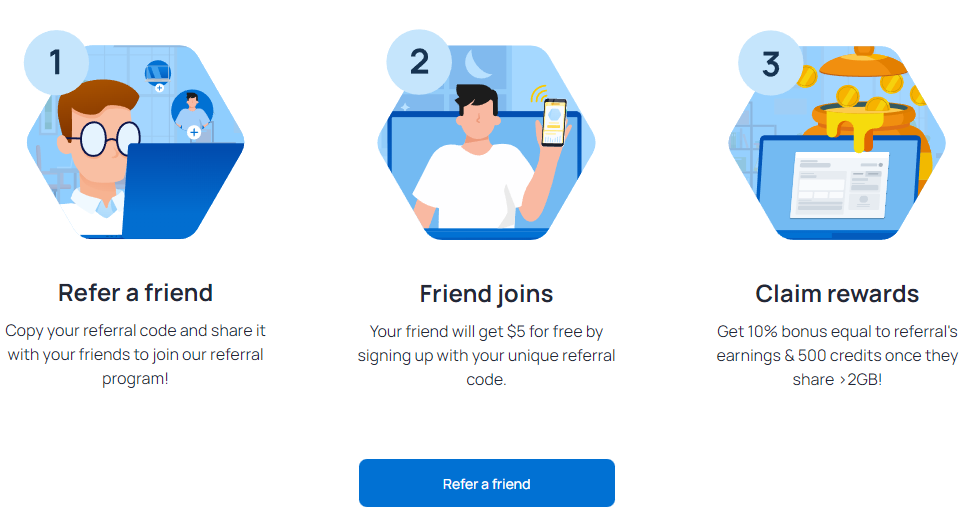 Here are some ways to use referral marketing for retention:
Offer incentives: Provide your existing customers with incentives, such as discounts or freebies, for referring new customers to your brand. This will motivate your existing customers to keep engaging with your brand and bring in new business.
Make it easy: Make it easy for your customers to refer their friends and family to your brand. This can include providing referral links, social media sharing options, or pre-written messages that they can send to their network.
Create a referral program: Create a structured referral program that rewards your customers for each referral they bring in. This can include different levels of rewards based on the number of referrals or a leaderboard to encourage healthy competition.
Provide excellent customer service: The better your customer service, the more likely your customers are to refer others to your brand. Make sure to provide prompt, friendly, and helpful service to your existing customers to keep them engaged and loyal.
Follow up: After a referral, make sure to follow up with both the referrer and the new customer to thank them for their business and encourage further engagement with your brand.
2. Content marketing
One of the best ways to add more value and impact to your products or services is through content marketing.
Especially when combined with SEO, content marketing is a great way to become a niche business with a unique base of customers. 
Here are some content marketing ideas to get you started:
a. How-to guides: Create content that helps your customers solve a problem or achieve a goal. For example, if you're in the beauty industry, you could create a how-to guide on achieving a specific makeup look.
b. Case studies: Share success stories from your existing customers. This can help to establish trust with new customers and encourage existing customers to stick around.
c. Industry news and insights: Share the latest news and trends in your industry. This can position your brand as an authority in your field and keep your customers interested in what you have to say.
d. User-generated content: Highlight content that your customers have created, such as reviews, testimonials, or social media posts. This shows that you value your customers and appreciate their loyalty.
e. Interactive content: Create content that encourages your customers to interact with your brand, such as quizzes, surveys, or polls. This can help to deepen the relationship between your customers and your brand.
f. Educational content: Share educational content that helps your customers learn something new. This can be in the form of articles, videos, or podcasts, and eBooks.
3. Email marketing
Email is another great way to develop a lifecycle marketing campaign. It is a catch-all strategy comprising all three elements of lifecycle marketing: attracting a lead, selling the brand, and improving your engagement levels. No marketing campaign can succeed without a creative and streamlined email marketing campaign.
Email marketing gives you the power to categorize your customers and send them highly curated and personalized emails. You'll be offering your target audience authenticity and boosting their buying experience.
Here are a few ways through which you can make this happen:
a. Make it personal: Use what you know about your customers to make your emails feel personal. Address them by name and recommend products they might like based on what they've bought before.
b. Offer exclusive deals: Give your existing customers special offers they won't find anywhere else. Think discounts, free shipping, or early access to new products.
c. Share the good stuff: Send out emails that are useful and interesting, like how-to guides or industry news. That way, your customers will see you as an expert in your field, and they'll stay interested in what you're up to.
d. Ask for feedback: Reach out to your customers and ask them how they feel about your brand. Their feedback will help you figure out what's working and what's not, and they'll appreciate you taking the time to ask.
e. Don't forget loyalty rewards: If you've got a loyalty program, remind your customers about the rewards they can earn. That way, they'll feel appreciated and encouraged to keep coming back.
Besides referral, content and email, you should try out a few channels to find out what's the best match for your business. Also, don't shy away from seemingly more traditional channels like offline ads, short code texting, and PR.
So start experimenting and see what works for you!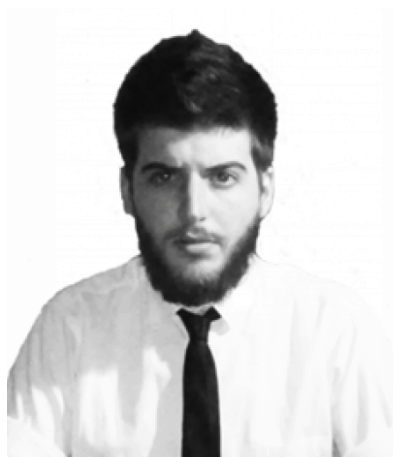 I write for GrowthRocks, one of the top growth hacking agencies. For some mysterious reason, I write on the internet yet I'm not a vegan, I don't do yoga and I don't drink smoothies.