We grow alongside our clients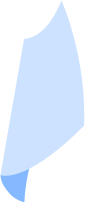 Don't just take our word for it
See how we've helped some of our clients grow.
Building a Growth Machine is not about following a set of 'hacks and tactics' that will bring results on their own. Rather, it's about combining the right mindset with the right process in order to achieve sustainable growth.
The product itself can be the mechanism through which the company grows. Product-led growth is achieved when the product is used to acquire, activate, and retain users. It works great for both B2B & B2Cself-served products.
In contrast to Outbound Marketing, where companies have to reach out to the targeted audiences to get them interested in what they offer, Inbound Marketing relies on earning the interest of qualified leads.