Your unfair digital advantage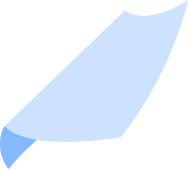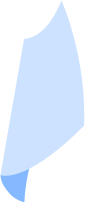 What is a micro-monopoly?
The ability to extent the scope of your product or services by building a set of properties (of any kind)  to serve an extended audience or a directly /indirectly related business need.
It's like having a company, but building a set of other companies around the main one that sells similar products or different products to similar customers
It today's developments, competition increases, advertising costs skyrocket and you need to create something that will be unbeatable not only from your competitors but also from future technological developments such as ML, AI etc
Mainly through a Micro-monopoly you will enjoy: 
Increased visibility

Differentiation from completion

Better Google Rankings

More Revenue Streams

Less Business Risks (keeping all eggs in one basket)

Ability to utilise more digital channels for promotion (other than Paid Ads)
Is it difficult to move into that?
Well, it depends. It indeed requires a specific hard skillset that can be trained and obtained. Our training programs will prepare you for that. It also requires a very thoughtful approach to selecting the pieces of the puzzle. But, in reality, you don't have many choices. you need to move into something wider and bigger to survive in today's digital arena.
Learning how to create a micro-monopoly is the most valuable skill you can learn since it will help you take advantage of today's world of sameness, stop you from focusing on "finding the perfect idea," lead you to profitability more quickly, and best of all make your customers happier, since they will feel like they're part of something bigger.
An eco-system than just a brand.
Building a micro-monopoly will translate to higher-paying customers and raising more money as a startup (or in a better valuation), giving you a chance to fight giants. It will help you succeed even if you're David going up against Goliath."
Short answer is: YES it is.
Long answer: It applies on all companies, stages or industries. You just need to find your properties that will consist your micro-monopoly
It's even for you if you are just a freelancer or employee

How it looks like engaging in building a micro-monopoly?
The procedure involves some workshops to understand your brand, your capabilities, and your capacity, Then another set to strategize what needs to be done. Then, during the implementation phase, either we will train you or we will do it for you.
Do you want us to discuss about building one?
Plan to implement a micro-monopoly?