CRO (Conversation Rate Optimization) is all about analyzing data and using that information to improve your online business.
Even the best CRO strategy can't get far without the right CRO tools. Today, there are hundreds of CRO tools to help you with all kinds of tasks. Analyzing data, testing page loading speed, tracking visitor behavior, A/B testing ideas, or creating great landing pages.
Want to know some of the best of these tools? Here are our 10 favorite CRO tools.
Data analytics tools
Do you feel like your website, sales funnel, or landing page is not converting as it should but you can't identify the exact source of the problem? How about analyzing your web resource using tools like Google Analytics and Heap Analytics to get this information?
1. Google Analytics
Google Analytics is the undisputed leader in the data analytics space, and for good reason. For starters, the tool is free. Its premium version – Google Analytics 360 –  unlocks more detailed insights. You can use it to discover different aspects of your online business including your most popular pages, traffic sources, ad performance, etc.
To begin with, Google Analytics segments your traffic so you can see who's visiting your site – and who's coming back. The higher the number of returning visitors, the more likely your content is interesting to your audience. The reverse is also true.
Analytics also shows you how engaging your content is. It measures the average time visitors spend on your site as well as how many pages they visit while being there. Furthermore, you can see how far visitors scroll down on your pages, which is known as scroll tracking. All this data is key in helping you improve poorly performing content or pages while increasing the amount of content that your visitors enjoy the most.
2. Heap Analytics
If you want to track all the actions that your web visitors are taking, Heap Analytics might be the tool you need. Unlike Google Analytics, it comes with a minimalistic dashboard that captures different forms of user interactions including form submissions, taps, clicks on links, swipes, and transactions.
One of the key selling points of this tool is its ability to capture every action taken by individual users. That means that you don't need to use any manual code. The fact that you don't need to write any code means it's easy to install. Heap is one of the best CRO tools for beginners.
We also love its user-friendly and intuitive interface which makes it suitable for use by pretty much anyone. Whether you're a UX designer looking to improve your site's design or a data analyst in need of user data, you'll enjoy using Heap Analytics to collect useful data for your site.
Landing pages tools
Landing pages are some of the most important web pages of your website. A landing page helps you collect emails, direct visitors to your affiliate offers, or ask your visitors for business. Sure, you might know how to set up a site by reading guides like MangoMatter's guide on building a WordPress site. However, for better results,  you need to focus more on your landing pages.
Having tools like LeadPages and Unbounce will help you create professionally-looking landing pages that convert well and impact your business's bottom line positively.
3. LeadPages
LeadPages is one of the most popular tools for creating landing pages today, and it's easy to see why. It comes with a suite of features including drag-and-drop widgets, lead management support, and numerous templates to make your development work much easier.
Like with most top landing page tools, LeadPages offers tens of pre-designed templates that will come in handy especially if you don't have a lot of designing experience.
Use the tool's drag-and-drop visual editor to tweak your template or create a new one from scratch. Also, do not forget to check out the several extra features that LeadPages support including a countdown timer and an SMS messaging service that helps you automate your lead generation process.
4. Unbounce
If you want a landing page tool that integrates seamlessly with Google Ads and many other popular ads networks, Unbounce is worth checking out.
For starters, this tool supports the use of both dynamic and parallax content. The former has been found to increase the Adwords Quality Score for PPC Campaigns as it automatically builds landing pages based on the keywords being searched for by users on search engines.
Like LeadPages, Unbounce comes with over 100 pre-designed templates that you can use to create and customize beautiful landing pages, sticky bars, and popups. However, what will perhaps impress you the most about this tool are the plenty of integrations that it supports including popular CRMs, CMS, and email marketing tools.
Page load speed test tools
One of the easiest ways to lose web visitors and potential customers is to have a site that loads slowly. Luckily, there are effective strategies you can use to speed up a site including getting a powerful web host and reducing the size of multimedia like images and video.
To test your website speed, you can use Google PageSpeed Insights and GTMetrix.
5. Google PageSpeed Insights
This is a free but highly effective page-speed analyzer by Google. This CRO tool collects and displays information by analyzing content on a web page. It also generates suggestions that, if implemented properly, can help to speed up your site.
For example, after you're done checking your site speed, PageSpeed Insights l will show you optimization tips to employ for quick wins. This can include suggestions to leverage browser caching, optimize images, or minifying assets and CSS.
Google PageSpeed Insights also measures your mobile page speed to show you how your site fares on handheld devices. With more web users now browsing using mobile, it's incredibly important that your site loads fast on these devices.
6. GTMetrix
Like Google PageSpeed Insights, GTMetrix is a free tool that goes into great detail to provide you with crucial data about your site speed. The service shares metrics for both PageSpeed and YSlow and assigns your site a grade from A to F.
GTMetrix's standout feature (and probably what makes it better than Google Pagespeed Insights) is its ability to compare site speed data of up to five websites. What's more, this tool allows you to test your site speed from particular locations as long as it (GTMetrix) has its servers there. This can prove handy when you want to understand the exact experience users from countries where most of your traffic emanates are having when visiting your website.
User-behavior tracking tools
If you're serious about improving your site's user experience and CRO in general, you cannot afford to not track how visitors behave when they visit your business. Luckily, with heat map tools like Hotjar and CrazyEgg, collecting this kind of information is a child's play.
7. HotJar
HotJar is a popular heatmap tool that helps you identify the hot and cold spots on your website. With this CRO tool, you can tell the most clicked sections of your pages, the point at which visitors leave the page, and the elements that record the most user interactions.
The tool uses color-coding to indicate the part of the page that is most visited (red) down to the least clicked sections (fades to orange, yellow, and so on).
8. CrazyEgg
This is another paid heatmap tool that offers a lot more details than HotJar. In addition to showing you the user heatmaps, CrazyEgg maps your customer journey, analyzes scrolling patterns, and even allows you to A/B test the behavior of your traffic.
Regarding its scroll maps, CrazyEgg uses color-coding just like HotJar but in this case, colors indicate the time visitors spend browsing certain sections of your website. For example, white color indicates the area where web visitors love spending the most time while red shows the least important parts of the site.
A/B testing tools
Do you have several CRO ideas but can't seem to decide on the best ones to implement on your site for effective results? There are tools to help you with that, too!
9. Google Optimize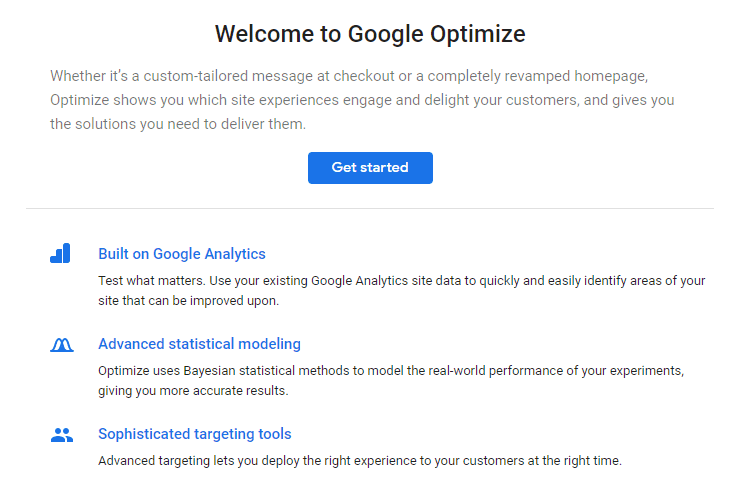 Like most tools by Google, this service is available for free. However, users can also choose to upgrade to its paid version known as Optimize 360.
The free version works best for small business and marketing teams that do not need to test too many or complex ideas. Indeed, you can only test up to five experiments at a time with this tool. If you have big ideas and want a more thorough tool for testing, Optimizely could be more suited for you.
10. Optimizely
Coming with an enterprise price tag, this tool is clearly meant for the more established online businesses looking to test and experiment with their big ideas. Optimizely describes itself as the world's leading experimentation platform that seeks to help marketing teams test and implement only the winning digital experiences. Enjoy world-class support and run countless experiments simultaneously when using this tool.
CRO Tools – Conclusion
So there you have it – a comprehensive list of our top 10 best CRO tools that can transform your business and help you convert more web visitors into leads and buying customers.
If you liked that list, you will surely love our Top 36 Growth Hacking Tools and Top 27 Content Marketing Tools.
Did we miss your favorite tool? We'd love to know your feedback!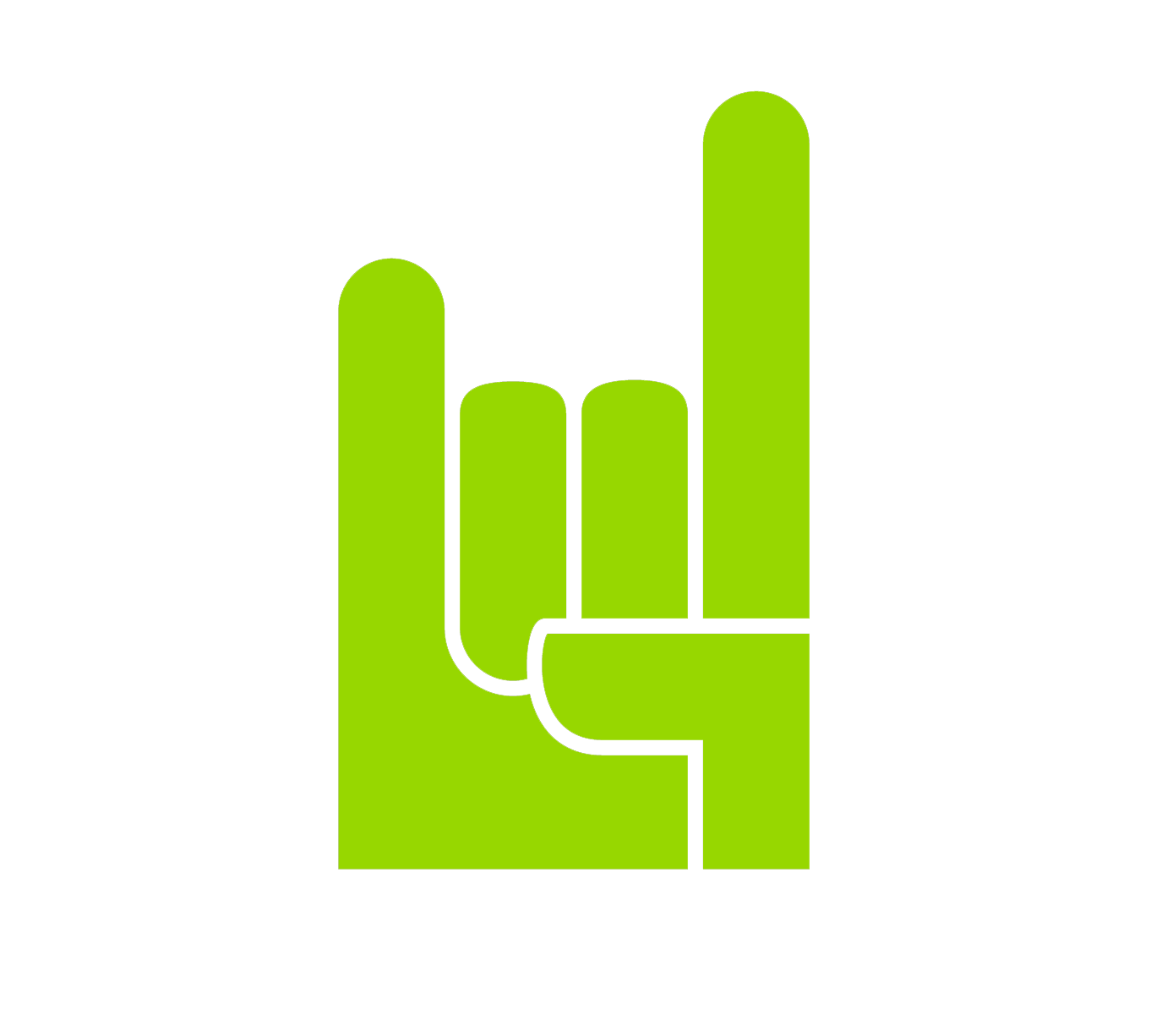 Kyle Anderson is a freelance tech journalist whose typical day is spent scouring the web for the latest developments in the world of business tools and software. He loves any type of software that automates his life! For his pastimes, he is an avid lover of travelling, poetry, and photography.