If you are reading this, you probably already know the power of
content marketing
.
Lead generation, improved conversions, and better traction on social media are some of the benefits of content marketing. Not to mention that content is a one-way street if you are looking to grow your organic traffic.
To help you harness this power, we made a list of some of the best content marketing tools – from A to Z. Also, if you like these tool picks, we've made similar lists like:
> Top Growth Hacking Tools
> Top CRO Tools
> The Best Web Scraping Tools
> Cloud Apps To Grow Your Business
Back to our content marketing tools – here they are!

One of our favorite SEO tools here at GrowthRocks. Ahrefs is a suite that offers you multiple tools to perform a thorough SEO audit and content analysis. In general, you can make an exhaustive review of your site, the content you have on it, and the quality of your keywords in action. Improve the quality of your positioning through an SEO audit and find the kind of content you have good chances to rank for.
💲 Pricing: You can access a 7-day trial for $7. Then the plans handle fees of $99 and up, depending on the needs you have. By paying an annual fee you will have a discount equivalent to the two-month fee.

This platform will allow you to learn more about the searches carried out by your potential users. AnswerThePublic listens to autocomplete data from search engines and then provides you with useful phrases and questions people are asking around your keyword. In short, it is a social listening tool that will undoubtedly help you improve your SEO strategy so that the content marketing you do has the best possible results.
💲 Pricing: Free but limited to daily searches. In case you need to make more extensive use, you can access plans from $99 per month; If you pay annually, the cost is reduced to $79 per month.

This is actually a Google Chrome plugin that can also be used in other popular browsers like Mozilla, Firefox, and Safari. Awesome Screenshot can capture, annotate, edit and share/save screenshots in the simplest way possible. Just click on the extension icon in the navigation bar of your browser and choose the option to capture a selected area or the whole page.
Its ease of use is proportional to the number of functions it has. This alternative will surely convince you if what you are looking for is an easy tool that allows you to take very simple screenshots and without so many complications.
💲 Pricing: It is a free plugin in Chrome. If you want to get more features, the monthly fees range from $2 to $20.
This is your solution if you always dreamed of having a content manager that would make SEO much easier. CSM Hub offers simple content management and provides an easy-to-use interface, but it also allows you to optimize your content, create content from scratch and maintain constant vigilance so that performance analysis is not lost.
In addition to the integration of other services, this content manager can be integrated with other tools such as Gmail, Twitter, and Facebook Ads. The manager gives you access to more than 7,000 paid and free templates. You can also access the HubSpot Marketplace and add-ons.
💲 Pricing: Free trial for 14 days and from $240 per month for small businesses. Large corporations agree to a rate that starts at $900 a month.
DaFont is probably the most popular free fonts website in the world. It is a platform that will help you find fonts with relative ease. You can either find fonts in alphabetical order or by typology based on the themes you are looking for. In addition, you can download them with one click. There is also a forum in case you want to ask any specific questions.
💲 Pricing: The search engine is free, but depending on the source you choose, the rates may vary.

Emaze is one of the world's leaders in presentation software, helping you create better, more engaging storytelling in minutes. This tool offers a wide array of content design and visual communication tools. Together, those tools help foster deeper understanding and connection between people even when they're learning or working remotely.
💲 Pricing: There is a very limited free version, after that you can access plans for $8.35.
With Exploding Topics, you know the trending topics before anyone else. Thanks to the analysis that it performs on searches, conversations, and mentions of the topics on the web, this content marketing tool will allow you to focus the content you make towards those topics that will generate more interest and interaction.
You can also choose a specific time range as a reference to analyze (it ranges from one month to fifteen years). Additionally, there are more than 30 predetermined categories to choose from and you can carry out a personalized search for topics to find out which are the issues that generate the most stir at the moment.
💲 Pricing: Their services are free and you can also subscribe for $67 per month to get the most out of their services.

FotoJet is a design tool that not only allows you to create or edit images but also gives you the ability to create collages and 'thank-you' cards or party invitations. In addition, it offers some pre-designed templates to use on your social networks or, if you prefer, create a design for the networks from scratch.
💲 Pricing: There is a free version limited in features, but if you are looking for a program with advanced edition features you can access the plus version, from $ 6.99 per month or pay a lower fee if you pay annualy.

Also known as the $0 Photoshop. This is an open-source editor so you don't have to worry about paying for a license. Regardless of the operating system you use, this program can be one of your image editing tools, since it runs on any of the recognized operating systems. GIMP lets you perform the simplest to the most complex graphic tasks – it all depends on the needs and ambitions of your projects.
💲 Pricing: GIMP is a completely free program, but you can donate and assist the people behind the tool.
Google Fonts is another clear example of the incredible empire that is Google. With over 600 font families, this tool allows you to run a font on your website in just three easy steps. All the fonts you find here are free to use, so you won't have to worry about buying licenses to use the fonts.
Also, if you or the person in charge of font selection is looking for articles on typography, Google Fonts has an article section that treats these topics in an entertaining way.
💲 Pricing: All fonts are free.
The keyword planner is part of the tools offered by the Google Ads platform. It will help you select the keywords that best suit your industry through suggestions and analysis. Once you have chosen your keywords you can generate a plan.
Pricing: The word planner service is available for free use if you have a Google account and start a campaign with them and put it on pause. For as low as $5, you can get the best out of this tool.
Krita may be a good alternative if you are looking for a tool that gives you more artistic-oriented options. It is a free and open-source tool that offers a wide range of possibilities for making digital illustrations and creating special effects. On their page, they have a forum where you can see various images made with Krita and check if it is the style you need.
💲 Pricing: It is a free program, but if you make a donation or buy from their store they will give you a personalized version, which will be very helpful to improve the functions and characteristics of the program.

This platform has a complete suite of tools to improve the SEO performance of your content. Thanks to its toolset you can find the right keywords for your purpose, find powerful backlinks, and check  your competitors' website authority
You can also track your rankings on the SERPs thanks to the tracking tool that comes with this SEO suite.
💲 Pricing: Offers a 10-day trial, then plans start at $29.00 per month. If you opt-in for the annual plan you can have a discount.
The Monosnap content marketing tool comes fully equipped with the features expected from a screen capture tool. Monosnap allows you to highlight the important parts of the screen with text, arrows, and shapes. If this program catches your attention, but you think that it does not meet all the necessary functions, you can contact the sales team and request some customization for your needs; of course, with an extra cost to the license.
💲 Pricing: It's free with limited features. If you want to get more useful features, the fees for commercial use are $5 or $10, depending on whether you pay per month or decide to pay for a full year.
This last alternative to performing SEO analysis will allow you to find the right keywords to make your content marketing stand out. You can also do analysis to know your place in the search engine rankings, audit your site and optimize your pages. Moz helps you create effective links so that the authority of your pages and your domain increases and stays at the top.
💲 Pricing: Offers a 30-day free trial and some free tools if you create an account. Their plans have fees that start at $99 per month, but if you pay the annual fee in advance you get a discount.

This program is for you if you are a regular Windows user and you miss the classic Paint editor – like a lot. Although its tools are not suitable for users looking for advanced functionalities in the editing of photos and images, it's a classic easy-to-use editor. On its site, you can find tutorials, forums, and add-ons so that you can get the most out of the functions offered by this program consisting.
💲 Pricing: You can consider making a donation.

This is a natural language processing engine. First, through its plagiarism checking function, you can check if the content is original or not. Paper Rater is also capable of analyzing the grammatical structure of its content. The tool stands out for using artificial intelligence, and its ability to detect if a sentence is constructed in an unnatural way, a characteristic that is usually common in Google Translate translations. If you create content for international markets and write it in English, you can also use this online platform to check the content's grammar.
💲 Pricing: You can use a free version with limited features. The premium version is available for $7.95.

This program is another free alternative that allows you to edit images easily. You can create gifs, edit multiple images, make collages, and search for faces similar to those in your photos on the web. It is available in several languages . From the website, you can access a more advanced version of the interface in Photoscape X for semi-professional photo editing or Photoscape X PRO for professional functions.
💲 Pricing: Download and installation are free but you can also make a donation. As for the Photoscape X PRO version, it's priced at $32 from the Windows store.

PicMonkey is a pretty cool photo editor. Its features include 9,000+ graphics & textures, 100s of gorgeous fonts, 1000s of templates, and a library with stock photos & video. This content marketing tool is essential if you want the design of your brand, product, or service to have its own style. One of the main values ​​of PicMonkey is that through the support tutorials they provide free of charge everything you need to make the most out of your tool.
💲 Pricing: If you register you can access a trial version. Your monthly fees start at $7.99 for the basic version of the program. If you pay the annuity you will receive a discount.

This is one of the best free options for editing images and creating new ones. Pixlr offers two different interfaces based on the needs of each user: Pixlr X and Pixlr E. The basic interface is Pixlr X. Although it does not have the most advanced functions of Pixlr E, you can edit images and create original visual content with many options to choose from.
💲 Pricing: If you need to use the additional tools, the rates start at $7.99 per month. If you pay the annuity you will get a 50% discount

Prepostseo is an online SEO and Writing toolset that offers 150+ tools for free. Those tools can come in handy for bloggers, writers, students, webmasters, marketers, and many more professionals. Some of its most popular tools include a DA Checker, a Paraphrasing Tool, and a Plagiarism Checker.
💲 Pricing: Free to use
This tool is made specifically for removing backgrounds from images and processing them afterward. Remova.AI is the result of combining artificial intelligence technology and the knowledge of a team of professional photo editors. It also has its own API that can be integrated into other systems, making it easier to access the tool as needed.  Last but not least, Removal.AI has a bulk uploader function where you can remove backgrounds from multiple images through a drag-and-drop function.
💲 Pricing: Removal.AI is free for the most part, but you can subscribe for as low as $.07 per image monthly. Their pricing structure works best for photographers and developers who have a big workload.

This is another option of a suite with which you can cover most, if not all, of your SEO needs. With SEMrush you can do a complete SEO audits On-Page SEO, and monitor your brand positioning on the SERPs. Additionally, you can find millions of potential keywords, analyze the backlink profile of any domain. 
💲 Pricing: You can use the suite for free for seven days when you create an account. If you want to continue using the tools and services it offers, the rates start at $99.95 per month.

Social Animal is self-described as "the swiss army knife of content marketing" – and rightfully so. The tool has a database of over 120 million articles that grows every day. Its main features are Content Research, Content Curation, Influencer Search, Facebook Search, and Competitor Monitoring. Thanks to these features you can analyze top-performing articles and get insights and data, monitor your competitors to look at their best content and Facebook strategies, and analyze millions of Facebook pages and posts for your Facebook marketing strategy.
💲 Pricing: Social Animal has a 14-day free trial and three plans – Blogger, Agency, and Enterprise, starting from $41/ month.

TechSmith Capture, formerly known as Jing, is a screen capturing and screen recording software. It allows users to capture the screen, modify the captures with different markup functions, and share the results. It also lets you print screens of the size you choose and select only the elements that you want to appear. Its main value is the recording function. With its latest updates, you can make videos of more than 10 minutes, a very useful function for creating step-by-step tutorials. In addition, it allows you to upload the video from a free account that you can create by registering with an email.
💲 Pricing: All you need is to create an account with an email and you will have access to its program from any computer where the tool is installed just by logging in.
This is a content marketing tool that will allow you to add links to images and videos. With this program, you will see that it is possible to easily create interactive sites, blogs, infographics, maps, photo albums, presentations, and other visual content. Thinglink offers you the function of real-time analysis of the participation that consumers are having. From these analytics results, you can effectively increase your CTR and the interaction of potential customers.
💲 Pricing: You can use its trial version to evaluate its editing features. However, you will have to pay if you want to publish the contents and access the analysis features. Fees start at $25 a month when paying annually.

With Wordle, you insert words and the tool creates an image made of these words. This is very useful if you are making presentations and you are looking for quick visual support. You can re-font, re-color, resize, move, rotate, add and delete words to create custom visualizations.
💲 Pricing: It is a completely free program.

Fastreel is a user-friendly free cloud-based online video editor that helps you to compress, cut, flip, merge, so your video looks professional. Right off the bat, you can make a video from your own footage and images and then, add music directly from Fastreel's copyright-free library. This online video editor supports many media formats like MP4, JPEG, PNG, MOV, MKV, AVI, WMV, and GIF files up to 500 MB total.
💲 Pricing: It is free to use and the premium plan starts from $5.95.
Picsart is an intuitive photo and video editing tool that doesn't require a degree or graphic design experience. With a single click, content creators can use most of Picsart's tools, including the background remover, image enhancer, and collage maker. Creators can even make their own designs quickly thanks to their templates, stock images, and vectors or by using an AI image generator and a clever prompt.
💲 Pricing: Picsart has a free version with limited features. By upgrading to Picsart Gold ($7.50 per month) or Picsart Team (starting at $9.16 per month), you gain access to everything.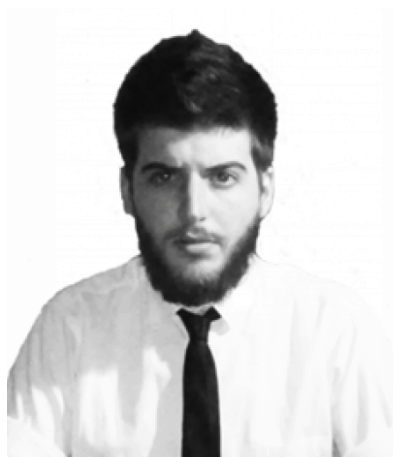 I write for GrowthRocks, one of the top growth hacking agencies. For some mysterious reason, I write on the internet yet I'm not a vegan, I don't do yoga and I don't drink smoothies.