Conversion Rate Optimization and CRO strategies are about making the conversion process as easy as possible. One of the most usual ways to achieve that is removing any barrier that might stop visitors from converting. 
Like any SaaS consultant will tell you, you should also focus on keeping existing customers engaged and have long-term retention strategies.
When 9 out of 10 startups fail, you know that this is not going to be an easy task.
So how do you acquire new customers and retain existing ones?
Let's have a look at the top 15 CRO strategies for SaaS companies.
Hopefully, they will help you retain existing customers, acquire new ones, and boost your overall business growth. 
1. Focus on Your UI/UX
A user-centric website should be designed with a simple overall navigation process in mind. According to a study by Google, users find simple websites much more appealing, when compared to visually complex ones. 
You need to tell people what your business does by presenting your content in the best possible manner.
Make sure your visitors get to read all the essential and relevant information as soon as they land on your website. For better understanding, take a look at the FreshBooks website. 
Use a catchy and engaging headline that conveys what users can do with your product. Also, make sure you add a call-to-action button on the home page that makes it easier for a user to take action on your website. Take a look at the Salesforce, for example:
2. A/B Testing In Sign up Flows
Test different text messages such as "Create your free account now" or "Try it for free". Use a combination of action statements on the sign-up button to understand what drives more activation. 
Add a line or two on your sign-up landing page that explains to your users what you're offering and motivates them to take action.
Have a look at Yesware sign-up page. They're telling "Yesware works in the background" and "focus on building relationships". It helps visitors understand why they should sign up with you. 
3. Prioritize Users Over Products 
Another thing that should be high in your CRO strategies list is user feedback. You need to know who your users are, what problems they're having, and what they expect from your service. 
Focus on customer satisfaction. Collect all your product feedback and feature requests in one place.
Delve into the most relevant data from all the information you've collected and start giving solutions to the group of customers you're most concerned about. 
4. Target Qualified Buyers by Analyzing Their Online Behavior
The first step for targeting qualified buyers is by knowing who your target audience is. What makes them purchase your product or service? When do they need your product?
This job is done by a qualified data scientist. And it comes as no surprise that demand for data scientists is constantly rising.
A data scientist can help create a list of factors that affect customer buying behavior and take their past purchase history into consideration while targeting them. Also, they can suggest strategies to re-target users.
For example, they can use email targeting to retarget users who didn't come back after the free trial was over.
Furthermore, you can use content marketing to your advantage. Apart from highlighting the features of your product, talk about other common pain points of your target audience.
For example, if you provide analytics software, talk about how to perform an SEO audit of a website. For instance, you can add a link to your product and say "With us, performing an SEO audit becomes easy".
This will help you become an expert in your industry and, as a result, you will be able to attract qualified buyers easily. 
5. Optimize New User Onboarding Process
The primary aim of optimizing a user's onboarding process should be to make sure customers reach their first point of perceived value with minimal effort.
Analyze user behavior during onboarding. Track the steps where most users drop off and simplify it to increase the onboarding rate.
Focus on how long it takes to onboard new users after they land on your website.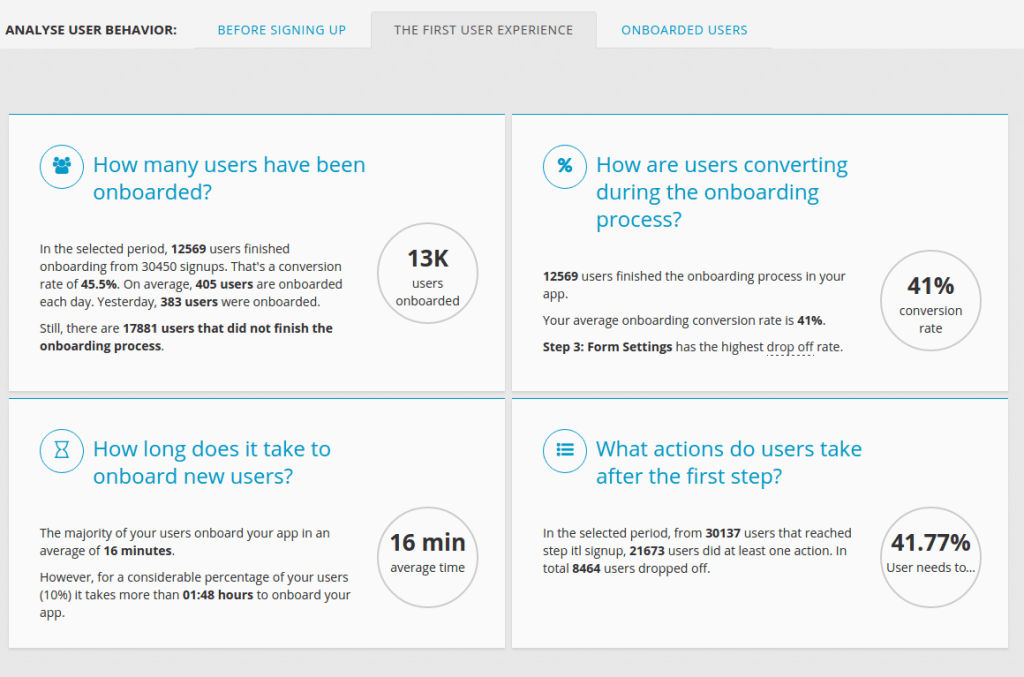 Reduce the number of required fields while filling the sign-up form. Instead, only ask for data that are important to provide a first great user experience.
Later on, you can ask for more information at different points throughout the user's journey. 
6. Focus on Your Trial Conversion Rate & Purchase Conversion Rate
Track how many of your users churn after using the trial version of your product. Use feedback forms to understand what made them opt-out from your service. 
SaaS is all about the first impression. You need to make sure that your free users start paying you as soon as their free trial ends. And the best way to do that is by asking them.
Run surveys through emails to know why users never come back after using the trial version. Offer them small discounts for signing up for the paid version of your product. 
7. Create a Customer Retention Strategy
Provide what you promise. If your product or service doesn't meet the user's expectations, you're more likely to lose a customer. It is a good practice to slightly underpromise and overdeliver. It will begin to delight customers. 
A SaaS upsell refers to engaging existing customers at a deeper level. Elevate the level of service you provide to them and they will pay you more. Interact with your customers frequently and understand their pain points. This way you can build a long-term relationship with your customers and retain them. 
Follow up with inactive users. Get to know why they are not using your product anymore. Surprise your inactive as well as long-term users by offering a free month of service or a discount on a yearly subscription.
Even small things like this can work in your favor for customer retention. 
8. Offer a Free Trial for a Limited Time
The best way to attract potential buyers to your SaaS company is by providing a free trial for a limited period of time. Users will need to pay you to use your service once the free trial ends. 
Remember, people who sign up for a free trial are usually evaluating your product to see if it's right for them. You need to engage with your prospects and understand if they are able to solve their problems with your product.
If not, what's the most common problem your prospects face? This will give you an idea about what can be included in your product and increase the conversion rate. 
You can also go for a freemium business model in which users can use basic services for free for a lifetime, however, they will have to pay to use advanced features.
9. Optimize Your Lifetime Value
A customer's lifetime value in SaaS is an estimation of the total amount you're likely to receive from an individual customer over their lifetime (signup to churn). 

Segment your users by how they interact with your product's functionality and target them with specific benefits or other brand-loyalty perks. You can even use this data to provide tailor-made features that will boost the value. 
10. Invest In Customer Support
When it comes to the SaaS market, providing good customer support not only helps you retain existing customers, but it also allows you to attract potential clients through word of mouth marketing. 
Increase human support to help your clients with any issues and questions with your software. Integrating chatbots on your website is also a good idea to solve common queries of your clients 24/7. 
When you improve your customer experience, it sends out a message in the industry that you care for your customers. This way you are more likely to become a champion in your industry.
As a result, your conversion rate will go up.  
11. Integrate Social Proof in Your Marketing Strategy
The primary goal of integrating social proof in your marketing strategy is to convince your potential customers into trying your software. Social proofs are another form of testimonials. 
Social proof is a way to show your potential customers that other people have used your software and got their problems solved.
It's important that social proof addresses a specific problem you know your customers are having.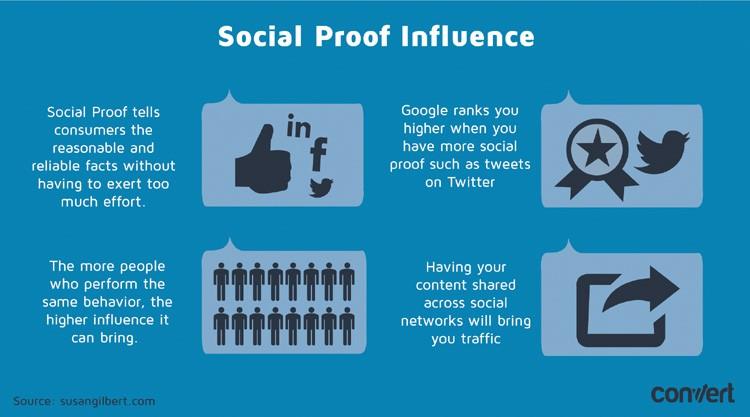 12. Use Video Content to Your Advantage
The truth is that visitors might not take the time to read most of your well-crafted copy you wrote to explain your software or services. Many of them might just scroll over your page. 
But this is where video comes in. Video content is one of the best forms of content to engage potential customers with your software.
When you create short videos of 1-2 min that clearly explains what users can do with your software, you are more likely to get their attention.
Once you have their attention, the chances of them evaluating your product for purchase also increases.
Video content also helps you with SEO. Video increases the average time spent on the page – an important part of the Google search algorithm. 
13. Track Micro Kpis
Next in our top CRO strategies is tracking certain KPIs.
As a SaaS company, you should be tracking certain growth metrics. Furthermore, you should also be tracking KPIs can help you optimize your business for growth.
Micro KPIs are the ones that help you reach your end goal i.e. increasing the conversion rate.
For example, micro KPIs for a SaaS company would include email clicks, free trial signups, referrals, and a few others. Measuring micro KPIs would give you a chance to optimize the overall website usability.  
Another advantage of tracking micro KPIs is that it helps you evaluate the points of friction in a buyer's journey. You can even understand the visitor's intent.
For example, measuring micro KPIs such as "watching product demo" or "signing up for free trial", shows the future possibility of conversions. There are many tools you can find to help you with these measurements.
To track micro KPIs, you can set up session recording for the most significant pages on your site. Measuring micro KPIs would give you a chance to optimize the overall website usability.
14. Incentivize Referrals
Word of mouth marketing remains to this day one of the best ways to market your product. And it makes sense. People trust a company more when they hear it from someone they personally know. 
Turning your existing customers into advocates by recommending your software to their friends and families can increase your conversion rate.
Increase the referral program's success rate by rewarding customers every time someone uses their link to sign up.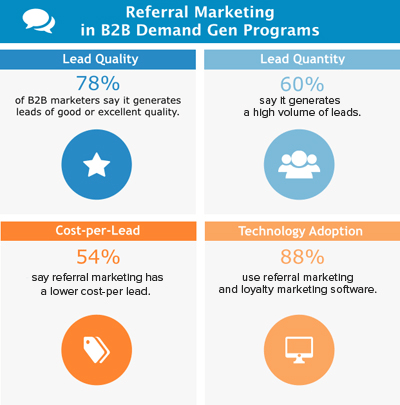 Referral marketing is not only the cheapest form of marketing, but it also provides you with high-quality leads. Being referred by a peer, the referred prospects already have a positive opinion about your company.
This increases your chance of converting them into your customers. 
15. Keep Up Your Promises
The last of our CRO strategies is about honesty and authenticity. Building a long-lasting relationship with customers starts with authenticity. 
When it comes to increasing sales, it's tempting to say whatever it takes to get the deal in the door. However, presenting false claims about your product can make your customers churn pretty quickly.  
An honest first impression attracts the right customer. Never say your software is faster than your competitor's when it is not. Note down your USPs and present them in an attractive manner in front of your audience. 
Being authentic also means willing to say "NO" to customers who expect more than your software offers. In fact, this is the best way to turn away bad customers and stay true to your product. 
CRO Strategies – Final Thoughts
All CRO strategies are about prioritizing customers over products. It's about focusing on building a user-centric website, while you use personalization to your advantage. 
Targeting customers by analyzing their online behavior and simplifying the new user onboarding process will increase your conversion rate.
However, regardless of your CRO strategies, you'll need to keep customer retention strategies in place.
Also, don't forget what the big tech already knows: companies make more profit from existing customers than new ones.
So act accordingly, use the right CRO tools, and good luck!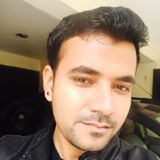 Joydeep Bhattacharya is a digital marketing evangelist and author of the SEO blog, SEOSandwitch.com. He has over 9 years of experience in helping businesses make the most of online marketing. Content writing is his passion and he is a regular contributor on sites like SEMrush, Ahrefs, Search Engine Watch, Smartinsights, and others. You can reach him via LinkedIn.