To sell a product or service, you first need to get the message across.
– What kind of message?
– To whom should you broadcast your message?
– Which channels are you planning to use for your message?
There are more than a few questions you need to answer.
Big companies and brands have their own in-house marketing teams to answer these questions. However, chances are you are not one of these companies. But you still have to give answers to the same questions.
This is where agencies come into play. Working with an agency means outsourcing your marketing and marketing-related needs. And finding the right agency type according to your needs is the single most important decision you will make.
Here are the 6 agency types you need to know.
1. Digital Marketing Agency
Digital marketing agencies are responsible for making a company more engaging and discoverable on the internet. The ultimate goal of digital marketing is to create leads in order to create paying customers and -what else- higher revenue.
Common digital marketing services include SEO, PPC, email marketing, social media marketing, and content marketing. What's more, they also have website-related services such as website development and UI/UX optimization.

In case you are a startup looking to work with a digital marketing agency, you should know that there are such agencies dedicated exactly to the growth of startups. They are simply known as startup marketing agencies and they have the know-how of getting your startup off the ground.
What's more, if you operate in a big city, you can choose to work with an agency from the same city. Working with a neighboring agency comes with many benefits such as local market expertise, cultural understanding, and timely responses. Accordingly, you will find digital marketing agencies in London, NY, Amsterdam, and other big tech hubs.
Compared with the standard digital marketing agencies, startup marketing agencies are more familiar with creating solutions and overcoming the challenges that young startups may face. Such challenges can include getting early startup traction,  launching a new product, or creating the right kind of content for a startup.
2. Growth Marketing Agency
Before talking about growth marketing agencies, let's first give the definition of growth marketing. Growth marketing, or growth hacking is data-driven marketing that uses rapid experimentation and low-budget tactics to determine the most effective ways to grow a business. The term first appeared more than 10 years ago but the need for it never stopped. 
After a while, growth hacking agencies, also known as growth marketing agencies, came to life. Whereas digital marketing is focused on how to bring more traffic and create more awareness, growth hacking goes beyond that. It tries to answer questions such as "How can I keep my customers?" and "How can I make my customers bring more customers themselves?" It also favors inbound marketing tactics more than outbound.
It's true that growth hacking can be applied to most kinds of businesses. However, SaaS (Software as a Service) companies usually can make the most out of growth hacking, as it was developed with these kinds of companies in mind.  This is why most growth hacking agencies are also SaaS marketing agencies. These kinds of agencies usually employ product-led growth and use the product of the SaaS itself as a vehicle for their marketing.
3. Advertising Agency
Also known as an ad agency or creative agency, an advertising agency is one of the most traditional kinds of agencies in the marketing space. 
Advertising agencies are focused on Above The Line (ATL) marketing rather than Below The Line (BTL). They create massive campaigns to raise awareness and reach as many people as possible. Then, through a media buying team, they buy advertising space to broadcast their message.  On the other hand, BTL advertisement usually happens on the internet; it's usually tailor-made for your eyes only and it's about a highly converting message with a much narrower audience.
To understand the work of an ad agency, think of most ads you see in your everyday offline life. For example, when you are riding in your car with two of your friends. There are three different people in the car but you all listen to the same radio ad about diapers. Then, you all see the same billboard on the street about a pair of shoes. And so on.
The bottom line is that if you are looking for an agency to help you get your message across TV, print, or the radio then the advertising agency is the right kind of agency for you.
4. Social Media Agency
It probably won't come as a big surprise that social media agencies are experts in marketing your business through social media. If you are looking to reach your audience through Instagram, LinkedIn, Facebook, Twitter, and the rest social media platforms, then these kinds of agencies will make great partners.
At one point in time, social media marketing was relatively easy. Organic traffic was not dead – company pages would broadcast their messages through their page and they could reach a big part of their audience. Advertising was relatively cheap and companies, for good or for ill, could track users with no boundaries.
But things have changed since then. The advent of iOS 14.5 made tracking harder and CPC (cost per click) has gone through the roof. Also, let us not forget that now there is more content than ever and it's harder to stand out through the content saturation that's happened.
The mission of social media marketing agencies is to overcome these obstacles and create, and oftentimes implement, your social media strategy. These kinds of agencies are not only responsible for your "social media management". Content development, analytics, and community management – they can help you with every aspect of your social media marketing and advertising.
5. Branding Agency
Branding is one of the more vague aspects of marketing. To put it simply, branding is the process of building a unique identity for your brand. This process uses logos, themes, designs, mission statements, and marketing messaging, among other things.
But a branding agency does more than create a pretty logo and choose a suitable color palette. Branding distinguishes your company from the competition and helps you identify target audiences – and the right marketing message.
Companies are usually thinking about working with a branding agency either at the beginning of their operation (to establish their brand) or during a rebranding process, when they are looking to recreate their corporate image and identity.
6. Public Relations (PR) Agency
The last agency type is the PR agency. PR agencies are responsible for maintaining and increasing your company's reputation. They help companies build positive relationships not only with the public but also with key stakeholders.
PR agencies achieve that multi-ways. To begin with, PR agencies are responsible for your media relations and press releases. They are communicating with journalists and influencers to attain mentions in your industry and get more media coverage. They also announce new products and campaigns, and how to spread the word.
What's more, PR agencies can help you create and maintain effective social media accounts and consult you in your digital marketing strategy overall. Lastly, whenever your brand is facing negative publicity, they handle crisis situations through crisis management, or help you avoid a crisis situation in the first place.
The 6 Agency Types – Conclusion
Hopefully, you now have a good grasp of the agency types you will encounter – and the right agency type for you. 
Also, keep in mind that if you are looking for guidance rather than someone for hands-on work, then consider working with a consultant instead of an agency. Whereas agencies do marketing on behalf of your company, a consultant provides their cross-discipline expertise but you still control most of the action.
Consultants and consulting firms are also specializing in different areas. Accordingly, you will find marketing consulting firms, startup consulting firms, and even SaaS consultants.
Do you have any questions or do you want to know more about working with a marketing agency? Why don't you contact us? We'll be more than happy to assist you!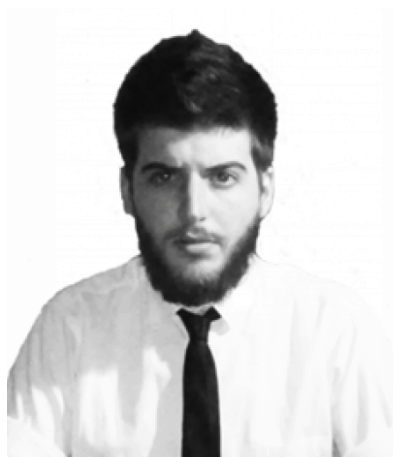 I write for GrowthRocks, one of the top growth hacking agencies. For some mysterious reason, I write on the internet yet I'm not a vegan, I don't do yoga and I don't drink smoothies.