What can marketing consulting firms do for your business?
Choosing the right marketing consulting firm means choosing the right partner to outsource your marketing activities.
The best we can do right now is to give you some of the best options so you can decide for yourself.
Are you ready? Here we go: the top marketing consulting firms for 2023!

GrowthRocks is the living proof that a marketing consulting firm doesn't have to be a big corporation in order to grow other big corporations. Despite its smaller size compared to other firms on this list, it has managed to offer its growth hacking services to brands like Nestlé, FedEx, GE Healthcare, and Volvo. Growth marketing is a big aspect of GrowthRocks' overall strategy and is at the core of its philosophy and operations.
GrowthRocks offers several options regarding its marketing consulting services. Accordingly, you can choose from consulting by the hour to hiring them as your CMO department. Lastly, the firm offers marketing training services and several intra-company training programs.
And what's more, GrowthRocks' CEO, Theo Moulos, himself accepts free 30′ consulting calls, when he is not teaching at NYU or GHU. Book him here.

As exited marketing agency founders, Venture Partners, and VC Investment Committee members, they understand the metrics investors are looking for in founders and they know that hitting funding milestones comes down to creating an Unfair Advantage for any company. They see this as a structured way of working that combines a powerful value proposition coupled with marketing operations to deliver sustained marketing testing and growth.
So they help customers treat marketing as engineering, with every insight validated and your CAC/LTV ratio below competitors. This process greatly stacks the funding odds in the customer's favor.
Would you like to book a free call with Elysianfields' Executive, Noah Bergman? Book a slot here

KAE is a team of strategic advisors driven by insight and analytics. The firm offers a full range of services and its clientele spans more than 60 countries around the world. KAE offers its services in many industries such as media, telecom, retail, fashion, and healthcare.
The consulting firm's mission is to "make businesses better". And it does so by providing actionable insights, commercially focused recommendations, and a people-focused service. Among KAE's solutions, you will find Consumer research, Trend analysis, Demand modeling, Price optimization, and benchmarking.

Accenture probably needs no introduction. It is a European multination that specializes in IT services and marketing consulting. Being a Fortune 500 company, its current clients include more than three-quarters of the rest of Fortune Global 500 companies, which is quite the accomplishment.
The firm focuses on creating tailored customer experiences by analyzing customer behavior, building decision trees, and automation. Its experienced data analytics departments and state-of-the-art technology are some of Accenture's biggest assets. Also, in the last years, Accenture emphasizes creating a sustainable working environment, and is among FORTUNE Magazine's "100 Best Companies to Work For".

For women – by women. GrowthGirls is a marketing consulting firm run by women that offers its services to women entrepreneurs, companies run by women CEOs, or brands with female audiences.  It is headquartered in London but has a specific interest in the USA market. Growthgirls has worked with brands such as Oh app, Sundance Film Festival, and Lana Bank.
GrowthGirls can help you with every part of your growth funnel. From increasing your customer acquisition to optimizing customer activation to improving customer retention and increasing customer revenue.
Would you like to book a free call with GrowthGirls' CEO, Effie Bersoux? Book a slot here.
Article continues after the form
Struggling to choose? Let us help.

Another global leader in consulting, Deloitte offers several different services, including audit and assurance, financial advisory, risk advisor, and -of course- marketing consulting. Deloitte is one of the Big Four accounting organizations – not to be confused with the Big Five. It is also the largest professional services network in the world by revenue and a number of professionals.
Regarding its consulting services, they are the firm's largest business, bringing over 40% of total revenues in 2021. More specifically, when it comes to its marketing consulting services, Deloitte is experienced in developing engagement, experience, and loyalty strategies. According to their philosophy and practices, successful strategies require creative, data-driven, and customer-centric approaches combined with high tech.
The first American company that appears on this list, Bain & Company is one of the world's leading consulting firms. Its mission is to help companies and organizations achieve sustainable, organic growth. By putting the customer at the center of the marketing strategy,  the firm's data-driven approach delivers optimal interactions at every touchpoint.
Bain & Company has worked with many of the Global 500, nonprofits, and equity funds. What's more, Bain & Company offers its marketing consulting services to many industries. Those fields include Retail, Mining, Healthcare, Telecommunications, and Oil & Gas.

Nielsen is an S&P 500 company that operates in more than 55 countries. Its motto is "Powering a better media future for all people." Remaining faithful to that motto, the firm Nielsen shapes its clients across all channels and platforms. Their main purpose is to empower them with actionable intelligence so they can connect and engage successfully with their audience.
With a clear focus on marketing consulting around media, Nielsen offers 4 key solutions: Audience measurement, Media planning, Marketing optimization, and Content metadata. Also, according to their About Us page, some of Nielsen's core values and Sustainability, Innovation, Privacy, and Public policy. 

L.E.K. Consulting is a global management consulting firm with a philosophy of evidence, rather than opinion, and the know-how to turn insights into action. The firm advises and supports global companies that are leaders in their industries — from Travel to MedTech.
L.E.K. Consulting's marketing capabilities offer solutions for the entire customer journey. To name a few, some of these solutions are Marketing strategy, New product consulting, Pricing Strategy, and Salesforce effectiveness. Additionally, this marketing consulting firm from Boston also offers webinars that showcase how it can make a real commercial difference.

A full-service, integrated advertising agency and marketing firm, The Brandon Agency is headquartered in Charleston, S.C, but also has offices in Myrtle Beach, S.C., Charlotte, N.C., Orlando, Fla., and Sofia, Bulgaria, too.
The Brandon Agency specializes in B2B, Healthcare Financial Services, Apparel, and Outdoor Leisure, among others. Since the beginning of the consulting marketing firm's collaboration with its clients, it has tried to uncover the big "WHY" that will align the business objectives with the brand strategy. What's more, The Brandon Agency takes pride in its "blue-collar work ethic and an entrepreneurial spirit".

Customer Magnetism began as an SEO agency in 2000. Since then, it has transformed into a marketing consulting firm that works with both large and small companies. Their ultimate goal is to help their clients develop creative and inspiring marketing and advertising, build up their brand online, and increase their revenue.
Customer Magnetism researches, plans, and executes holistic digital marketing campaigns, combining channels. The firm specializes in social media and content marketing, paid search and organic search marketing as well as web design and development. 
Article continues after the form
Struggling to choose? Let us help.
Top Marketing Consulting Firms – Conclusion
Those were the top 10 marketing consulting firms. If you are a startup that is looking for marketing consulting, you should consider working with a startup consulting firm or a startup marketing agency.
Most certainly, there are more marketing consulting firms out there worth mentioning and we are going to include some of them in our next list update.
Until then, may you find the right firm for your business!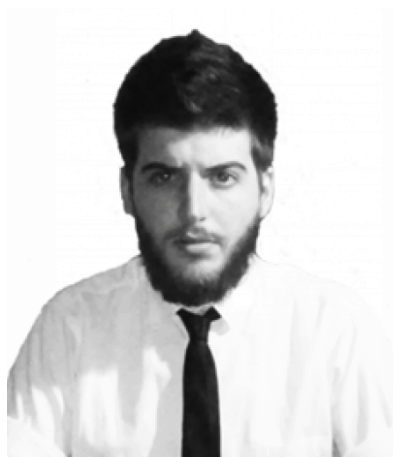 I write for GrowthRocks, one of the top growth hacking agencies. For some mysterious reason, I write on the internet yet I'm not a vegan, I don't do yoga and I don't drink smoothies.