Cloud Apps are pretty much a given for today's businesses.
According to 451 Research, 90% of companies are on the cloud.
But do they unfold the full cloud-app potential?
And what's that potential in the first place?
Let's get straight to it.
Cloud Apps benefits
So why go for a cloud app in the first place?
There are multiple reasons that businesses choose to adopt cloud computing. One of the biggest reasons businesses are turning to cloud computing is the security aspects it provides. 
85% of enterprises use cloud computing to store and manage sensitive data, according to Vormetric. This is because this data is hosted on a remote server. Therefore, if your PC breaks or becomes compromised, you can be at ease knowing that your business information is safe.
Cloud apps also include high-level encryption and offer multi-layer security with two-factor authentication. 
Cloud computing also gives users the power to access applications from any location on any device. As long as you have an internet connection you can access the cloud from anywhere.
CRM Cloud Apps
First things first, before proceeding to the CRM apps you should first find out whether a CRM or an ERP is best for your business.
Regarding CRMs, they are the backbone of many businesses. Not only do these systems manage customer information but they are also the very system that manages projects and teams.
For this reason, upgrading to a cloud-based system can boost your current CRM strategies. 
Easier installation, automation, streamlined workflows, and app integration are just some of the things that cloud CRM software can provide, boosting productivity and creating more efficiency within your organization.
So, let's take a look at some of our favorite cloud-based CRM solutions, shall we?
Zoho's CRM solution is one of the more budget-friendly options.
Zoho offers an extensive range of CRM services including, automation, process management, predictive sales, and team collaboration.
Reach your customers across every communication channel and get real-time notifications when customers interact with your business.
Zoho is a great all-around cloud app and can be used by any business in any sector.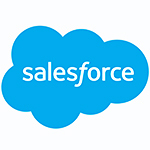 With over 150,000 businesses and companies using it today, Salesforce is one of the most prominent CRMs.
Salesforce operates on the three key areas of CRM: Sales, Marketing, and Service. Nonetheless, it covers more fields, too. Accordingly, the CRM app gives you ways to grow your revenue with leading B2C and B2B eCommerce solutions.
Salesforce is great for companies that have a full sales team and offers a wide range of learning tools and courses for those who want to develop their skills and widen their knowledge with certification. 
If you are looking for a more detailed comparison between Zoho and Salesforce, you may take a look at this comparison guide by Piesync to find the best cloud CRM platform for your business.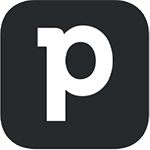 Pipedrive is another great software for any type of business.
Offering sales CRM and pipeline management, Pipeline features users' communication tracking, lead management, automation, and app integration. 
Pipedrive is a great tool to manage leads and deals, track communications, automate repetitive administrative tasks, and measure company performance through valuable insights.
Cloud-based Payment Systems
Whether your retail store operates online or offline, having a solution in place that can support the growth of your business is mandatory. That's why you should consider using a cloud-based payment system.
In fact, most businesses already use cloud-based solutions and probably don't even know it. 
These solutions are giving thousands of businesses better management systems, more payment security, and better data integration.
While there are plenty of cloud payment methods available, these are our favorites and the most trusted.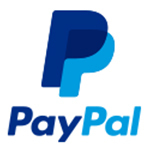 Of course, we couldn't begin this list with anything but PayPal. Leaders in digital money, PayPal has changed the way we deal with money.
With PayPal, businesses can accept online payments, make payments to vendors, conduct risk management, analytics, and plan for growth.
For offline payments, you can now use their card reader which connects directly to your PayPal account.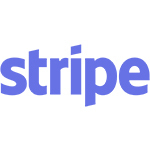 The American company that raised $600M more this April, has taken the tech world by storm over the last decade.
"Online payment processing for internet businesses" is how Stripe describes its services. 
Stripe features payments, billing, fraud protection, analytics, and reporting, as well as an offline terminal for in-person payments.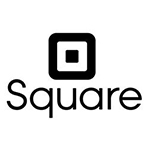 Square is best known for being an offline POS system but it also allows users to sell and take payments online.
What's more, Square features integrations with eCommerce solutions like WooCommerce.
It's not only easy to use, but it's also highly customizable as well.
The Square app is free and you can download it from Google Play or AppStore.
Cloud Collaboration & Communication Platforms
Nowadays collaboration and communication are key for businesses that want to scale their operations, increase productivity, and improve efficiency.
Cloud-based remote working tools are the best solution for teams that work remotely across multiple projects and require the efficiency of real-time updates.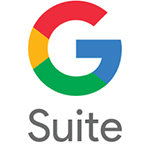 There are many best types of cloud services, with Google being one of the biggest cloud service providers. Google products are some of the most trusted tools amongst businesses and can be easy to use in terms of streamlining your email, GSuite products such as docs, and communication.
With everything in one place, GSuite is a great solution for teams that need to work on multiple projects together and communicate effectively. 
Gsuite includes applications like Gmail, Meet, Calendar, Docs, Sheets, and Slides. From small companies to the Fortune 500, pretty much every kind of business uses Google's suite.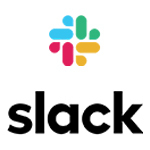 Often called an alternative to Skype, Slack is much more than just a communication tool.
Slack is a platform made of channels so that you don't have to send and receive emails.
Professionals can use Slack to create project channels to work with people outside of their immediate team.
You can also use Slack to centralize your work by integrating it with your other tools and apps.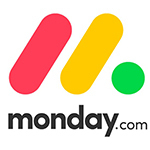 Communication, collaboration, and event management, Monday has it all; it features numerous integrations and many options.
Businesses can automate workflows, allocate work, and utilize time tracking to maximize productivity and create better efficiency within their organization. 
More than 10k organizations worldwide use Monday so to communicate and collaborate better. Similarly to Monday, you will find other project management tools such as Monday (Monday vs ClickUp), Trello, or Asana.
Cloud Accounting Apps
Over recent years, an increased amount of businesses are ditching the middle man and taking their accounts and returns in-house using online accounting software.
These cloud apps dedicated to accounting offer businesses better security than most traditional alternatives. They also provide opportunities for automation and better maintenance with automatic updates. Last but not least, they allow you to access your accounts anywhere.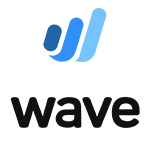 If you're looking for a solid accounting tool that can offer you easy-to-use basic accounting features, Wave is the way to go.
Best for freelancers and small businesses, Wave offers a bunch of free features including accounting, invoicing, and receipts. 
Most importantly, Wave is free, as Wave's business model is not based on an app subscription.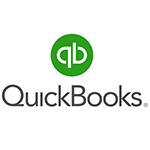 Sitting at the top of the market is the well-known QuickBooks.
Quickbooks is one of the top cloud accounting apps for small businesses.
Although it's on the high end of the price range, that shouldn't turn you off if you have the budget.
QuickBooks offers a ton of features, including payroll, customizable reports, and access to a live bookkeeper, all of which are perfect solutions for most small to medium businesses. 
Based in the UK, Sage prides itself on being the solution for every business and offers plenty of accounting features.
These features include invoicing, cash flow tracking as well as payroll. 
Sage also offers an in-house CRM solution which is useful if you like the idea of integrating your systems. 
eCommerce Platforms
For eCommerce businesses, cloud solutions shouldn't be overlooked, least of all because of the benefits attached to cloud apps for eCommerce.
The benefits of these platforms include better speed, stability (useful for when you launch a new range/product), and the all-important, scalability – allowing you to grow your platform as your business grows.
Here are some of our favorite eCommerce platforms hosted on the cloud.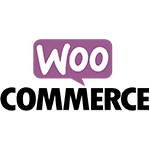 It would be wrong to kick start this list with anything other than WordPress.
WordPress is really easy to install and very intuitive, the dashboard and developing tools are easy for even beginners to use. What's more, when integrated with WooCommerce can become a very competitive solution in the eCommerce platform landscape.
Depending on the number of plug-ins and paid extras you choose, WordPress can be a costly solution but a worthwhile investment.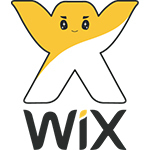 Wix is a popular website builder that uses html5 drag-and-drop capabilities. The platform is great for beginners and can be cost-effective for those with smaller budgets.
Wix Store does have some app integration but is designed to make integrating with their own apps easier, for example, Wix's email marketing solutions. 
To find out more about WordPress and Wix here's a thorough comparison – Wix vs WordPress: What's the Better Choice in 2020?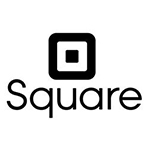 The POS system also offers a basic eCommerce solution – completely cost-free.
It's not considered the most robust eCommerce platform out there, however, it is pretty neat if you want your offline and online business to be cohesive.
If you are looking for a fast launch on a professional-looking site and sell online immediately, Square is one of the best options you will find.
Cloud Data Storage
One thing is certain – cloud data storage cannot get broken like a physical hard drive would.
Cloud apps provide better storage solutions than local drive storage in every aspect. Cloud storage offers disaster recovery, sharing, and collaboration opportunities. Eventually, cloud storage can even save you a lot of money.
So let's take a look at some of the best cloud storage apps on the market.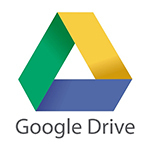 If you have a Google email, you already have access to Google Drive products and storage.
Google Drive allows you to store, share, and collaborate on files and folders from any device.
Keep in mind that you can upgrade your Google subscription at any time to include more users. 
Prices start at $6 per user per month and provide each user with access to a professional email, GSuite Products, and 30gb of storage. 
Dropbox is one of the leading cloud storage providers and it's great for its sharing and collaboration tools. 
Dropbox also is known for how easy it makes file sharing. Furthermore, it has high accessibility as you can connect from desktop or mobile, both online and offline.
The standard package is priced at $12.50/user/month, starting at 3 users, and provides users with 5TB of storage.
OneDrive has replaced Office365 and is a great solution for those who already have office tools. 
With the free version, you get 5GB of free storage.
OneDrive business packages begin at $5 per user per month with 15GB of storage.
This cloud app is perfect to create polished documents, unlock insights, presenting with clarity, and collaborate with your colleagues and customers in real-time.
Cloud Apps – How do you choose? 
There is a multitude of cloud apps available on the market. Therefore, narrowing down your selections can be tough.
While there are various reasons that you might decide to invest in any one particular app, choosing the right cloud app for your business can be broken down to three criteria:
What you need
What you can afford
And what others say about their experience with the app
Usually, you can filter out your options by taking a look at what features your business requires, what infrastructures you already have in place, and what ways an app needs to be able to support your existing infrastructures. 
The budget also plays a huge role in decision-making, particularly if you're a startup with low cash.
Finally, looking at customer reviews will give you an idea of what your options are about and how others have experienced your chosen app. 
We'd love to hear about your favorite cloud apps with a comment below!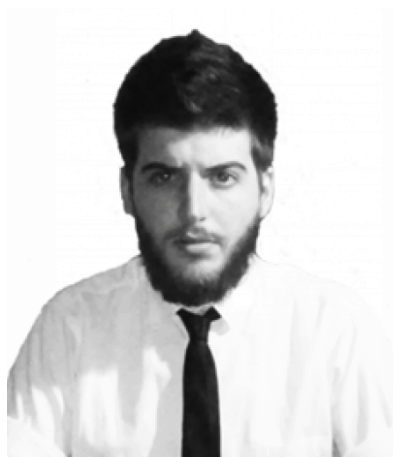 I write for GrowthRocks, one of the top growth hacking agencies. For some mysterious reason, I write on the internet yet I'm not a vegan, I don't do yoga and I don't drink smoothies.