Dear marketer,
Have you noticed any of these issues happening in your digital properties?
You are not generating new leads
You are not meeting your sales goals
Your web traffic has decreased
Your social media audience ghosts you
Well then, maybe it's time for a digital marketing audit.
Hopefully, this digital marketing audit guide will burst all the bubbles of doubt about your current marketing blueprint.  
What is a Digital Marketing Audit?
A digital market audit is a detailed inspection of the company's current progress. The audit process includes mulling over SEO tactics, social media posts, and your website.
The primary purpose of a digital marketing audit is to make sure that your digital marketing efforts are on the right track. 
The process of digital marketing audit calls for individually analyzing elements to determine strengths and weaknesses. Such tangible information can serve as puzzle pieces to generate more leads and better ROIs. 
Benefits of a Digital Marketing Audit
You might be asking yourself, "why should I spare time on a process that I've already spent hours planning?" 
In this section, we'll spill the beans about the benefits of a digital marketing audit. Hopefully, it'll inspire you to do the first (or another) audit! 
A. Helps to Spot Weaknesses and Bottlenecks 
No matter how much business is booming, there's always room for improvement. An audit can expose all the weaknesses and bottlenecks in your plan that can impede growth. 
Once you get rid of all these hiccups, you can proceed swiftly. 
What's more, a digital marketing audit can expose threats to your plan. It can help you steer clear of significant losses before they take place. 
B. Identifies Untapped Growth Opportunities 
The digital marketing industry is overflowing with opportunities. In a nutshell, having a digital presence is equal to sitting on a goldmine. You might not be aware, but there are ready-to-buy markets that are waiting to get explored. 
These growth opportunities might be feasible for filling the gaps in your brand and business. A good audit can uncover exceptional opportunities for your business. 
C. Builds on Company's Strengths 
As a modern enterprise, you would be having a lot of things going for you. Maybe your business maintains an extensive track record, and that helps people trust you without any hiccups. 
Or maybe your digital marketing strategies are ingenious and unparalleled. Furthermore, it can also be a result of your constant innovational approach. The target audience might find your products or services to be helpful and problem-solving. 
Whatever it may be, an audit can unveil the strong suit of your business. The audit will additionally help you to consolidate your current market positioning. 
D. Fosters Positive ROI Activites 
An audit will discover facts that might force you to change your approach for the better. Audits can shed light on things that are not affecting your ROI numbers positively. It'll enable you to ditch dud tactics and reallocate your resources to something fruitful. 
You'll be able to introduce new strategies to reinforce underperforming areas. Not only will this boost the brand's efficiency but also yield a higher ROI. 
Digital Marketing Audit Checklist
Digital marketing audit sure sounds like a lot of work. However, to make things straightforward, we have divided the process into three primary elements – SEO, website, and social media. 
Keep reading to learn how to conduct a digital marketing audit. 
✅ SEO
Search engine optimization is the core of digital marketing. SEO is an organic strategy to drive traffic to your online platforms. Search engines like Google consider multiple SEO aspects while ranking your webpage amongst your competitors. 
For SEO auditing, you must take into account these fragments: 
✔️ Link Profile/Authority
Link building is essential for the success of your site. Outbound links entail the power of attracting visitors that might not have otherwise found you. When we say audit your link profile, we want to convey the quality of these link resources. 
How you acquire those profiles, how you use them, and a few other factors contribute to clean SEO. A good link profile should have lots of high-quality links. 
✔️ Organic Rankings
Organic ranking is one of the critical KPIs of a digital marketing audit. It refers to the traffic that comes from SEO efforts and no ads or paid media and it tells you how relevant your content is to the targeted search keyword. 
It is how your brand is earning a spot on the search engines naturally. When a website correlates its contents to SEO aspects, it contributes to organic rankings. 
✔️ Indexability
If the Googlebot is unable to index your website, your URLs might fail to appear on SERPs. It means that your users will be unable to locate or use your website through Google. 
As a result, website indexability contributes to traffic and website performance as well. 
Moreover, if your website is not crawlable, search engines won't access the content. 
✅ Website
Website is one of the most critical aspects of your online presence. In this step, you will have to look through all data concerning bounce rates, page load times, opt-in rates, dwell time, and more. 
Once you get all the key numbers, you will know if your website's digital marketing strategy is sinking or sailing. 
✔️ Page Speed
A simple website report can let you into different technical problems that are causing your website to lag. 
A digital marketing audit on your website will identify the crucial maintenance steps for your website. You might have to assess server response times, fix slow-loading messages, clear the broken links, and spot error messages. 
Page speed also tends to affect bounce rates and dwell times for your website. 
✔️ User Experience
Measuring the user experience of your website will help you assess the success of your marketing and sales strategies. You have to choose the right metrics to understand user experience. 
It is crucial to assess UX to understand if your efforts are channelizing correctly. Auditing UX will help you to align your efforts with the ultimate UX goals. 
✔️ Conversions
Auditing conversion will pinpoint the improvement areas where you could build a more substantial conversion rate. Different factors affect conversions, such as the checkout process, site experience, and content. 
There can be different 'black holes' that are affecting your conversion rates. Your aim should be to analyze these black holes that can stop a click. 
✅ Social media
For a social media audit, you have to take into account all the social media platforms on which you are active. An audit on social media will give you insights into different variables of your online performance. You can gather likes, click-through rates, shares, etc. 
Here's exactly what you need to analyze about your social media channels.
✔️ Engagement
Have your social media posts been able to create buzz? 
Engagement is a crucial audit metrics as it can help you comprehend whether the content is resonating with the audience or not. The engagement audit results should be in ratio to the number of followers. 
Note that social media channels like Facebook and Twitter have lower engagement rates. Facebook, especially, has a pretty low organic reach.
On the other hand, Instagram is notorious for having high engagement. 
✔️ Social lift
If you want to keep up with the trends, you ought to measure social lift.  Auditing of social lifts will reveal weekly trends. A social lift will tell you how likely your metrics are to grow. 
It is crucial to understand how much social activity is your campaign generating. It'll help you to track sharing behavior relating to brand terms, brand keywords, and content. 
✔️ Industry Influence
Quantitively measuring your brand's industry influence is a pretty new idea. Understanding how your brand reacts with other industry elements will help you establish your brand better. 
Who is talking about your brand, and what kind of impact do they have on the industry?
Digital Marketing Audit – Conclusion
If you are looking for precise results and metrics you need not rush through the digital marketing audit
Hopefully, with all this guide by your side, your digital marketing audit will be smooth sailing!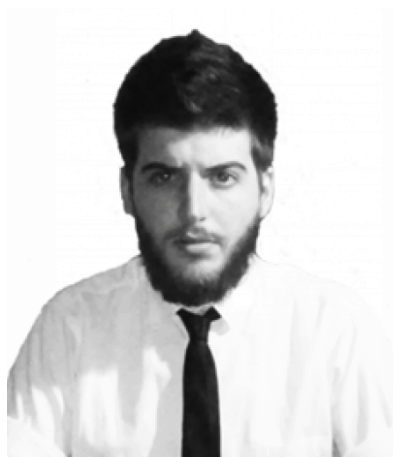 I write for GrowthRocks, one of the top growth hacking agencies. For some mysterious reason, I write on the internet yet I'm not a vegan, I don't do yoga and I don't drink smoothies.