The SaaS industry is booming. The SaaS market size is projected to grow from $251.17 billion in 2022 to $883.34 billion by 2029.
As of 2022, SaaS is still growing and winning the market. Industry leaders predict the broad application of AI, ML, and centralized analytics in SaaS development.
This makes sense. Not only do individuals use more SaaS in their daily lives, but also the average number of SaaS applications used by organizations has exploded. And let us not forget about COVID and the impact it had on the need for more digital solutions.
What's more, you know an industry has gotten big when new services and professions are born to serve the industry. In the case of SaaS, in the past years, we have seen SaaS marketing agencies and SaaS consultants growing alongside the SaaS industry.
Though SaaS has become a common term in some people's vocabulary, it is relatively new for a majority of the population.
Which brings us to the $1M (or rather $272.49B) question: What is  SaaS?
What Is Software as a Service (SaaS)?
SaaS is a pay-as-you-go cloud-based software delivery model in which the software developer provides the software to its users through int internet.
In simple words, SaaS is a way of delivering applications over the internet – as a service.
The original wave of SaaS solutions in the early 2000s was compartmentalized, rigid, and built to handle a specific business problem. As the SaaS industry has evolved, it has branched into various categories and classifications.
Modern cloud apps now integrate and span everything from financials, human resources, procurement, and supply-chain activities to commerce, marketing, sales, and service solutions.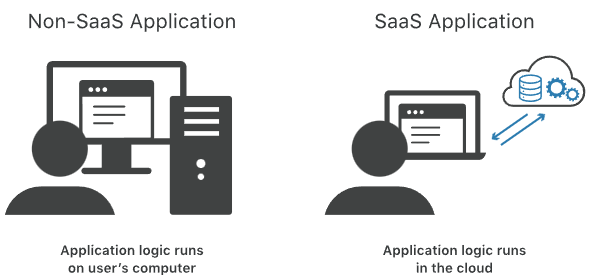 But SaaS is not only used by professionals who are looking for solutions for some very specific needs. Rather, they are also used by a wide range of the population for everyday tasks like sending money or listening to music.
This distinction of uses gave birth to the classification of SaaS: Vertical SaaS vs Horizontal SaaS.
Let's dive deeper and find out more about their basic differences and what each of them is about.
What Is Vertical SaaS?
A Vertical SaaS fulfills the specific demands of a single industry. The industry can be anything from retail and finance to healthcare and hospitality.
Vertical SaaS enterprises may be built to handle a single problem or a slew of business difficulties. However, regardless of the approach, they all cater to a certain market.
Verticalization of SaaS enterprises is becoming more common. This could be due to the problem-solving nature of the success of concentrating on a single industry. For example, it is easier for an eCommerce store looking for the perfect air freight service provider to avail services from niche shipping software companies rather than opt for a generic logistics provider.
Furthermore, Vertical SaaS solutions are frequently more inventive than Horizontal SaaS, relying on both creativity and increasingly advanced AI technology.
Vertical SaaS solutions, whether they're new products and brands from an existing company or entirely new businesses, have shown to be effective and are growing in popularity as their worth in specific industries becomes clearer.
Example of a Vertical SaaS: HotSchedules (Fourth)
HotSchedules is a SaaS firm that provides end-to-end restaurant management. In 2022, the company produced hit $100M Revenue with 160K customers. 
This SaaS product helps restaurant owners interact and manage their personnel more effectively. It is created with industry-specific considerations in mind, such as variable schedules, shift changes, and the particular working environment of restaurants. Inventory control, workforce management, payroll services, training and development, and analytics are all included.
Naturally, the general public would have no interest in this SaaS product. If you don't turn a restaurant, you'd have no interest in this kind of software. Likewise, you'd have no real interest in any Vertical SaaS that's not built for some very specific and advanced business needs.
And this is what makes it a Vertical SaaS.
What Is Horizontal SaaS?
Horizontal SaaS caters to a wide range of customers. Rather than focusing on a small niche, it anticipates a monstrous bulk in the great scheme of things. This is made easier by the fact that people from various niches have different wants and end goals.
Horizontal SaaS companies have been operating for a long time. It strives to provide a larger spectrum of consumer help across a variety of industries. Their higher diversity allows them to be a better fit for a variety of job situations and industries.
You can sell broadly rather than deeply using Horizontal SaaS. The horizontal solution gives you access to a wide pool of potential clients because you're essentially promoting service to everyone.
Example of a Horizontal SaaS: Microsoft 365
It should come as no surprise that we use Microsoft as an example of Horizontal SaaS. Microsoft is one of the biggest tech companies. And, for decades, it's been developing software and a variety of solutions, like Microsoft Office, Outlook, Teams, and SharePoint.
The services offered by Microsoft 365 support operation through the Office apps, enable efficient communication through emailing services like Outlook and Teams, and empower effortless collaboration through SharePoint. The team is always coming up with new services to add to the mix to add value to their subscribers.
This is what makes it a good example of a typical Horizontal SaaS. These kinds of programs can be used for a wide array of different operations. Do you remember the example from above with HotSchedule, the restaurant management SaaS? HotSchedule is useful for restaurant owners whereas Microsoft 365 would most likely be useful for any kind of owner.
As a rule of thumb, if you personally could find value in using a SaaS, it's probably horizontal. Because a Vertical SaaS is usually irrelevant to your job or life.
Vertical SaaS vs Horizontal SaaS: 3 Basic Differences
Vertical and Horizontal SaaS have many similarities in their SaaS strategies overall.
However, they have a few fundamental differences as well.
1. Market size: The first basic difference lies in the market size. On the one hand, a Horizontal SaaS has a wide range of potential users. On the other hand, a Vertical SaaS speaks to the needs of very specific people in a very specific niche. As a result, a Horizontal SaaS is more scalable than a Vertical SaaS and can achieve much more revenue in the long run.
3. Acquisition cost: Given the big market size, Horizontal SaaS faces high competition. Therefore, these kinds of SaaS need to try hard if they want to stand out from competitors, unlike Vertical SaaS. Vertical SaaS can convince easier their potential clients to try their solution, as usually there are not many alternatives – if any.
3. Customer retention: Yet again, the size of the market, and the volume of the competition impact one more factor: customer retention. In the case of Horizontal SaaS, customers can compare the software with many other options on the market and it's more likely to jump ship. However, this is not the case for Vertical SaaS, since users are more inclined to stay loyal to the software they already use.
Epilogue
The growth and popularity of the SaaS industry are not just evident by these magnificent numbers. They are also reflected in our day-to-day lives. At this point, virtually every individual in the developed world has had some kind of experience with a SaaS solution. If you have used products like  Zoom (or Zoom alternatives) Slack, Salesforce, Google G Suite, and Adobe, then you use a Horizontal SaaS. And if you are an expert/ professional who's working in a niche, you probably use a Vertical SaaS, too.
SaaS brought many changes with it. The SaaS industry changed not only the landscape of software but of marketing, too.
Specifically, conventional digital marketing could not meet the needs of SaaS. And so growth hacking was born. Some of the classic growth hacking examples include Hotmail, Dropbox, Canva, and Airbnb, all of which are SaaS.
This new way of approaching marketing is what put the "product" at the forefront. Because SaaS came to realize that the product itself can acquire new customers.
As a result, for the marketing needs of most SaaS, the sales funnel turned into a growth funnel, known as The AAARRR Framework. What's more, it created new models like Product-led Growth.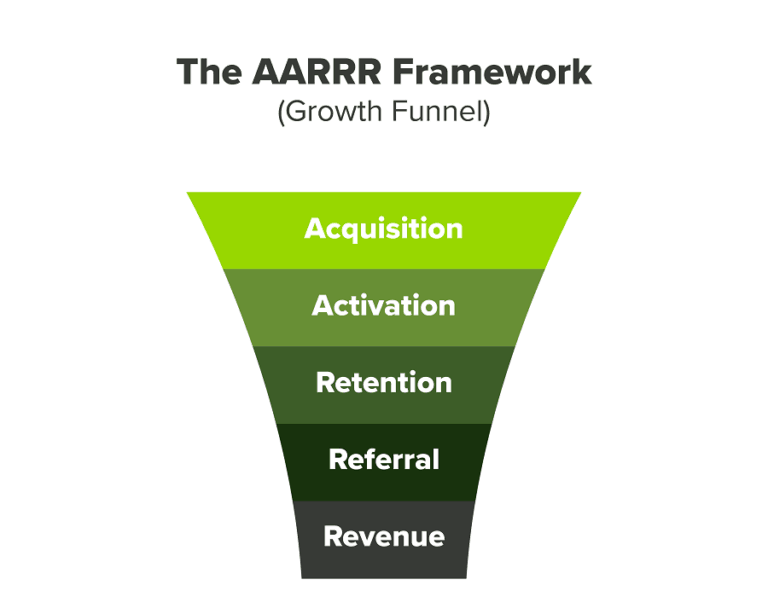 So, are you looking to grow your SaaS, be it Vertical or Horizontal? We have expertise in SaaS companies. So let us know what we can do for you!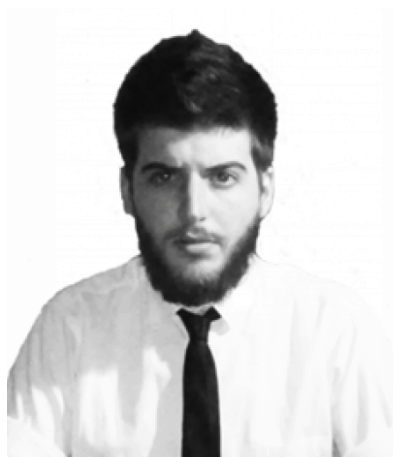 I write for GrowthRocks, one of the top growth hacking agencies. For some mysterious reason, I write on the internet yet I'm not a vegan, I don't do yoga and I don't drink smoothies.