So, you are just getting started with Facebook Ads (and Facebook metrics).
Or maybe you already know a thing or two about Facebook Ads and you want to find out if there's something you've missed.
You've come to the right place as this article is all about Facebook metrics.
What is a Facebook metric?
Which are these metrics?
And how can you use them properly?
Why Facebook Advertising?
Facts first! Facebook is the biggest social media platform today. Facebook has an average of 1.85 bn daily active users from around the globe. 
And the way it makes almost all of its revenue is through ads. In 2020, about 97.9 percent of Facebook's global revenue was generated from advertising, according to Statista. In money turns, this equals 84 bn dollars.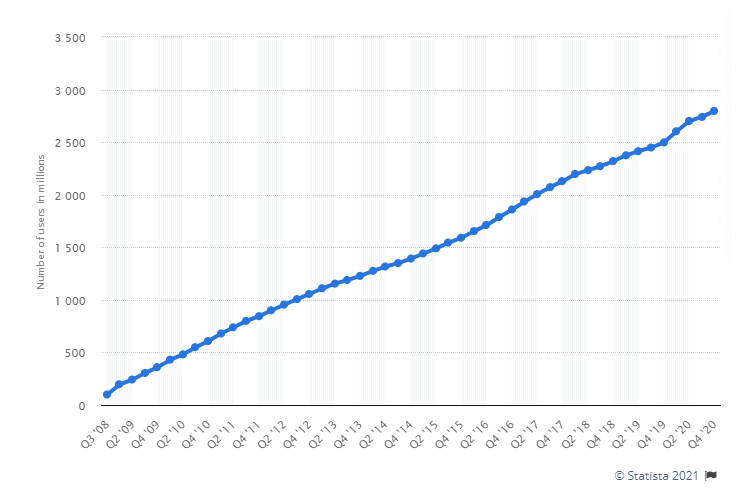 So what does this mean for marketers and businesses?
We can safely assume that advertising your business on Facebook is profitable (given you review the metrics and modify your ad effectively).
Before Cambridge Analytica Scandal in 2017, the news feed was flooded with sponsors making the platform more ad-oriented than a "social" media. In fact, users were forced to watch more ads than personal feeds. Hence, it was easier to target the audience and convert them as leads. 
But the picture is slightly different now for advertisers. Users have extensive control over what they want to see on their news feed. Your ad has to be well-targeted and captivating enough to reach a large group of people. If the ad does not perform well conversion-wise, you can lose a lot of advertising money.
Also, Facebook's stricter advertising policies and algorithmic changes can affect the type of content you publish. If your audience finds your content low-value, they can block your ad, which directly affects your ad reach. And eventually this will in a higher cost per result.
You see, keeping track of the Facebook metrics is as important as bathing. It is for the sake of business' hygiene that you need to understand the important metrics for each ad campaign thoroughly. And tweak your ad as you go.
What are Facebook Metrics?
A Facebook metric is a way of measuring your ad performance.
Some of the common Facebook metrics are Reach, Impression, CTR, Clicks, Frequency, and Cost per Result.
So how can you know which of these Facebook metrics you should be tracking?
The most common mistake you can make here is to give more value to vanity metrics than you should.
Beware of vanity metrics.
It is overwhelming to see so many metrics at once. But most of them are trash. You need to choose your Facebook metrics wisely and stay away from the useless ones.
Unless the person is converted to a lead, mere likes and comments have no real meaning. They do not add up to your efforts. Period.
Ad Campaign: Brand Awareness
Brand Awareness campaigns are used for creating mass awareness about a brand or a business. 
This campaign is helpful when you are a big brand locally and have a large budget to spread your business globally- but for start-ups and small businesses, it can be costly and unnecessary. 
1. Estimated ad recall lift (People)
Facebook provides very few targeted metrics for evaluating brand awareness campaigns. One of which is the Estimated ad recall lift.
This metric measures the estimated number of people who can recall your ad if asked within 2 days. The higher the value, the better it is for your campaign.
Note: The metric is an estimation and should not be blindly followed without tallying with Reach and Impression for better understanding. If the data is comparable, then most probably the result is true. If not, modify the target audience.
2. Estimated Ad Recall Lift rate
It is the rate at which the estimated number of users will remember your ad if asked within the first 2 days.
Mathematically, 
Estimated Ad Recall Lift Rate = Estimated Ad Recall Lift (People) / Reach
Note: For the guaranteed success of your brand awareness campaign, Facebook has introduced the Brand Lift study. It conducts polls and surveys to verify whether people can really remember the ads. However, not all brands are eligible for the study. You must contact Facebook if you are interested to participate in the survey.
3. Cost per Estimated Ad Recall Lift (People)
It indicates the cost incurred for each estimated recall lift.
Cost per Estimated Ad Recall Lift = Total Amount Spent / Estimated Ad Recall Lift
Cost varies depending on targeting different locations and demographics. However, it is always best to nip the cost within 1$. In case the cost is very high, pause the ad set, create a duplicate ad set with a new ad creative.
Ad Campaign: Reach
It's no secret that Facebook's organic reach is almost non-existent these days.
Therefore, paid reach is pretty much the only way to reach the bigger part of your audience.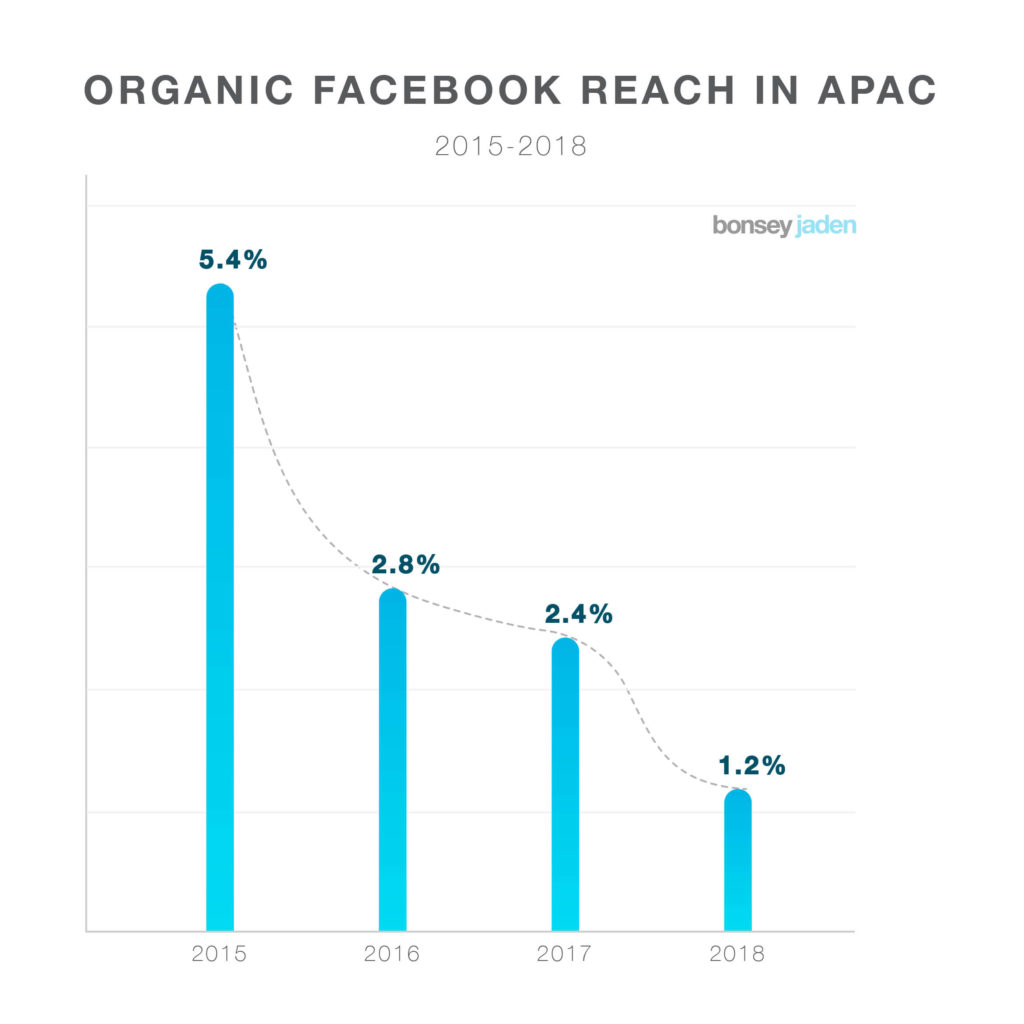 The objective of the reach campaign is to maximize the number of people who see your ad. 
There is a fine-line between brand awareness and reach campaigns. Reach creates awareness about your brand among your targeted audience but unlike brand awareness, it focuses on user awareness and not recall lift. 
3. Reach
Low reach (even with a good budget) can imply the ad is not well received by the users. If users block an ad or provide negative feedback, the Facebook news feed algorithm will reduce its potential reach and increase CPM. 
To understand the audience's psyche for clicking the ad, try testing the ad with different creatives and copies.
4. Frequency
Reach, Frequency, and Impression metrics seem quite similar but unique.
Reach is the total unique users who have seen your ad whereas impression is the number of times your ad is shown. This means a user might have seen the ad multiple times- termed as Frequency.
Frequency = Impression / Reach
It's also a good idea to cap the frequency to 3 or lower while creating the ad. Too much impression of the same ad can irritate your audience. 
So, once it reaches 3, create/ duplicate another one (within the same ad set) using different ad creative and copy.
5.  Cost per 1000 Impressions (CPM)
Reach campaign bidding is allocated such that you will be charged for every 1000 impressions.
CPM = (Total Amount Spent / Reach) * 1000
Though CPM value depends from campaign to campaign, try to restrain the KPI within 10$. 
If the cost is high (with a relevance score greater than 6), change the target audience. 
If the cost is low (with a relevance score below 6), change the ad image/ video.
6. Percentage of people reached
This metric gives us an idea of the popularity of your brand on the Facebook platform. However, there is no built-in metric for this. You have to calculate by yourself.
Percentage of people reached= (Reach/ Potential Reach) *100
3. Ad Campaign: Traffic
A traffic campaign allows directing Facebook audiences to a website, app, or messenger.
First of all, choose where you want to send the traffic to.
Is it a blog or a landing page?
If you have a blog to promote, then a traffic campaign is ideal.
But, for a business to get product sales, there are other great campaign options.
7. Link Clicks
Though I am not a huge fan of link clicks, it falls in one of the important Facebook metrics for Traffic Campaigns. 
Because… there are no other useful metrics for traffic campaigns.
Link Clicks suggest the number of clicks an ad (with a website/ app/ messenger link) got. It may so happen the user clicked the ad link by mistake or got distracted mid-way. This means your ad got a click but the website only got pseudo-traffic. 
However, a solution to this is the next metric.
8. Landing Page Views
Though landing page views are under the Conversions campaign, you can check the unique number of visitors directed to your website. This helps in removing the ambiguity that link clicks create.
For landing page views, you need to set up the Facebook pixel first. 
9. Cost per Click (CPC)
CPC is the cost incurred for every click on your website/ app/ messenger link.
Remember, the cost varies depending on the target location, ad placement, and demographics. Once you publish the ad, record the cost per click and keep optimizing the ad till the cost goes down.
Note: There are other campaigns specific to the website, app, and messenger conversions. Hence, a Traffic campaign does not serve any specific purpose for your business (other than increasing the website traffic). So use it scarcely unless you want only traffic for your blog and not focused on conversion.
Ad Campaign: Post Engagement
Engaging the targeted audience with a post is one of the most successful campaigns in the history of Facebook advertising. It increases brand followership. And it's most popular when the content is useful to the audience. 
People like sharing, liking, commenting on what they believe in and stand for. Such ads must aim to emotionally buy their attention. It creates a healthy relationship with your interested audiences (and your potential customers).
10. Cost per Post Engagement
It is the cost for every engagement that the post gets.
If the cost per post engagement is high, either the audience is not targeted well or the ad creative is not attractive/ providing less value to the user. Also, check the relevance score. If it is above 6, change the target audience. Also, try A/B testing on your ad to understand your audience's preference.
11. Post reactions
Post reactions let you know how everyone is reacting to your post with reaction buttons (love, haha, angry, wow, etc.) This allows us to identify the overall audience sentiment for the post.
If the post receives too many angry reactions, figure out what they are upset about. Try to minimize the damage as much as possible. Tweak your brand strategy accordingly. And create an apology post.
If they are happy, continue with posts of the same pattern.
12. Post Engagement
It refers to the number of engagements a post gets. Engagement means liking a post, liking a page, sharing, clicking links, or anything involved with the post.
If the engagement is too low, try tweaking the ad or changing the target audience.
And when you are in a dilemma to choose the type of post for maximum engagement, this study from Buzzsumo can help you: 400,000 Articles Analyzed: Here's What We Learned About Content Engagement
Similar to Post reactions, if you don't get positive feedback in the majority of the comments, consider changing the content strategy.
Note: Post engagement and post-reaction metrics are enough to identify the audience perception of an ad. Do not waste time checking for post shares and post comments. 
Ad Campaign: Page Likes
Page likes campaign (as the name suggests) is the ad campaign used to increase the likes of your Facebook page.
Use this Campaign only if your business is based on Facebook or you have a large budget. Otherwise, I don't recommend it.
It is always better to increase your page likes organically.
If people like your business and website, you can ask them directly and they will be happy to do what you ask.
However, if you are going to run Page Likes campaigns regardless, here are the Facebook metrics you need to know.
13. Page likes
Page likes measure the number of page likes the campaign received.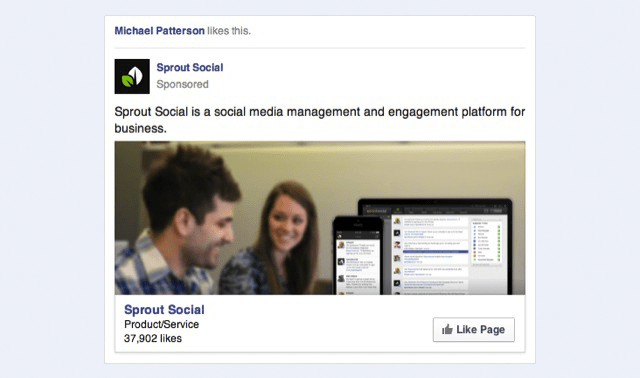 You can check the source of the likes from the Likes tab under Insights.
14. Cost per page like
If your cost per page Like is high, revamp the elements in the page that may be causing fewer likes. Also, modify the ad as it may not be enticing enough for the like.
15. Page Engagement
Similar to Post engagement, page engagement indicates audience engagement on the page and the posts shared on your page.
Note: Frequency is an important metric for almost every campaign. Page likes campaigns highly suffer if the frequency is more than 2 or 3. Change the ad image after the frequency reaches 3.
Ad Campaign: Event responses
Event response is a great ad campaign if you have an event to promote among the targeted audiences.
16. Event Responses
Event Response suggests the number of people who are interested in your event.
Of course, this doesn't mean that they will come to your event 100%.
17. Cost per event response
Cost per event response indicates the cost incurred for each people who are interested in the event. As per my experience, the cost for acquiring audiences for event response is on the higher side as compared to other campaigns. But, it provides direct leads. So no complaints there!
However, optimize your event banner and description if you notice that fewer to no people are interested in your event.
18. Check-ins
The check-in metric gives a rough idea of the people who have attended your event.
This is not a "one size fits all' metric. It can only give a rough estimation of the popularity your event has garnered.
7. Ad Campaign: App Installs
You can promote your app for app installation on Facebook.
There are 2 main types of bidding strategy for this campaign – link click and app installation. 
Choosing app installation over link click is often recommended.
Yes, the cost per app installation is higher than the cost per click. However, since our final goal is app installation, it is better to pay per app install. With app install bidding strategy-Facebook optimizes the ad placement to people who are most likely to install the app.
19. Total App Installs
It is the total number of app installs attributed to your ad.
20. Mobile App Installs
It is the total number of app installations downloaded from mobile.
This gives an understanding of the ad relevancy on a mobile screen (app install ads need to be perfectly optimized for a mobile screen). So, mobile app install gives us a measure of the ad optimization for mobile devices.
21. Cost per App Install (CPI)
The cost per app install is quite higher than the CPC and CPM counterparts. But, it is easier to analyze the ROI with CPI.
Note: If you get lots of ad clicks but fewer conversions, tweak the app landing page for a better user experience. And also check the relevance score of the ad.
For tracking app conversions within iOS or Android, you need to download the Facebook SDK.
8. Ad Campaign: Video Views
When you upload a video ad, you get innumerable Facebook metrics at your disposal for analysis. Most of them are redundant and serve no real value to your campaign.
Here are some of the metrics you should keep in mind.
22. 10-second video views
Okay! So, why 10 sec and not 2-sec or the default 3-sec video views?
Because you should be more concerned with people who are really engaging with my video and actually spent some time watching it. And not someone who played it for mere seconds.
So, with a 10-sec view, we can argue that the audience is pretty engaged with your content. So, that makes it a quantifiable metric. 
23. Cost per 10-second video views
Yes, with an ad comes expenses. So it measures the cost incurred for every 10-second video view. 
Note: The cost per 10-second video view will be higher than a 3-second video view. It is because many viewers will abandon the video mid-way and the cost per view increases. 
24. Thruplays
A few years ago, Facebook introduced ThruPlays and we cannot be grateful enough.
It is the number of video views played till 97% completion or 15 seconds – whichever happens, sooner. This gives an opportunity to understand the conversion rate better.
25. Cost per ThruPlays
Again, the cost per ThruPlays will be higher than the cost per 10-sec video views- again for the same reason.
Note: Interestingly, video ad completion rates depend from country to country according to SalesForce. 
You can parallelly measure 3-sec, 10-sec, and ThruPlays video views to understand at which point of time the viewers are abandoning your video. That way, you can modify the video with data-backed confidence.
9. Ad Campaigns: Lead Generation
Generating a lead is as easy as baking a cake. Right? The only problem is using the right amount of ingredients for the perfect consistency and taste. Facebook definitely helps in baking the cake aka to build an army of interested leads for you if you can persuade your targeted audience well enough.
26. Click-Through Rate (CTR)
CTR= Clicks/ Reach
It helps us measure how the ad is performing on the Facebook platform. If the CTR is high (with low CPC) and there is only a handful of website visits or leads, the visitor is facing a problem navigating the landing page. Try tweaking the page elements for seamless user navigation on the landing page.
According to Wordstream's analysis, the average CTR across all industries is 0.9%.
27. Frequency
It measures the number of times the same ad is shown to a user.
Keep it below 3 for a better response. Change the ad creative and copy once it reaches 3.
28. Landing Page Views
Similar to the traffic campaign, lead generation also requires you to know how many users are actually visiting your website. This is done using the landing page views metric. If CTR is high with fewer website visits, change the landing page elements like before.
29. Leads/ Leads (Forms)
Leads and Leads (Forms) are two separate Facebook metrics. You can track the number of people submitting the lead form using the Lead(Forms) metric.
Also, you can track the number of leads from your website using the lead metric. 
Note: You have to install Facebook pixel for evaluating Landing page views and Leads metrics. You don't need to install it for Leads (Forms) metric as the conversion happens on the Facebook platform itself.
30. Cost per lead
This metric is not available on Ads Manager. So, you have to calculate it manually.
Cost per lead= Amount Spent / Leads
Track the Amount Spent metric for this case.
10. Ad campaign: Messages
Sometimes you want people to inquire about your business for quotes, offer or dealership. Message campaign is an excellent way to do so.
31. New messaging connections
It refers to the number of people who messaged you during the ad.
32. New Blocked messaging connection
It is the number of people who blocked your page from their messenger.
33. Cost per new messaging connection
It is the cost obtained for each new messaging connection. Though the cost per result here is pretty high, it offers direct leads for your business.
34. Messaging rate
This metric has to be calculated manually for the understanding of ad efficiency.
Messaging rate = New messaging connections / Reach
Note: Under the Insights tab you can also check for page responsiveness. Analyze the response rate and the response time. Effective responsiveness increases your chance for better conversions.
11. Ad Campaign: Conversions/ Catalog Sales/ Store Traffic
Basically, all the conversion campaigns focus on one thing- converting Facebook users to customers. These campaigns are focused on e-commerce or B2C ads. Installing Facebook pixel becomes crucial here for tracking conversions.
35. Frequency
It is the number of times an ad is shown to a Facebook user.
36. Landing page views
It is the number of unique users visiting the landing page through the ad.
If the landing page views are less, change the ad creative and copy. 
37. CTR
CTR or Click-through rate is the ratio of the number of ad clicks to reach. It suggests how the ad is performing within the Facebook platform. If the CTR is high but the landing page views are less, check the loading speed of the landing page.
38. Purchase ROAS
Return on Ad Spend is the metric used to monitor the profit or loss for running the conversion campaign ad on Facebook (with respect to the advertising cost only).
39. Conversions
It is the total number of users converted to customers.
If CTR is high (at a low cost per result) but sales are less, there is an issue with the landing page. Users are abandoning your site without converting. Tweak the landing page for a better user experience.
Note: Analysis from Wordstream shows the average cost per action is $18.68.
Retarget the users who did not convert for the final conversion using Retargeting option in the audience section.
40. Conversion Rate
Calculate the metric manually for understanding the success rate of Facebook ad conversions.
Conversion Rate = (Conversions/ Landing Page Views) *100
41. ROI
Again another manual calculation for you!
ROI or Return on Investment gives the overall success rate of your business (includes overall cost and purchases).
In simple terms,
ROI = (Benefits – Cost)/ Cost *100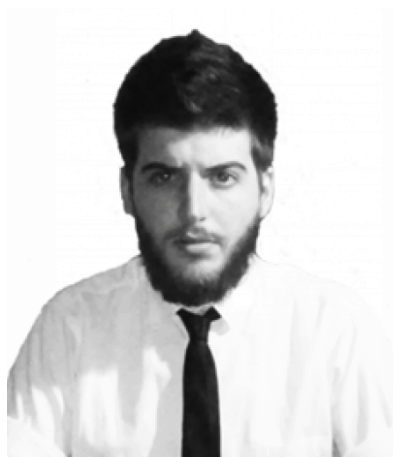 I write for GrowthRocks, one of the top growth hacking agencies. For some mysterious reason, I write on the internet yet I'm not a vegan, I don't do yoga and I don't drink smoothies.