Choosing between website builders is always tough.
Weebly and Wix are two of the biggest names in the website building segment. 
If you too are looking to build your website using one of these tools but aren't sure which one to choose then this guide will help you. 
Weebly and Wix have lots of features in common like the drag-and-drop editor, marketing tools, and templates. However, there are certain features that make each of these platforms unique.
Last time, we took a closer look and compared Squarespace and Wix.
This time, we make an in-depth comparison between Weebly vs Wix to help you find an ideal website builder that suits your business needs. 
Weebly vs Wix – Platforms Overview
Both Weebly and Wix are created to assist people who have little knowledge in coding. Some use website builders to speed up the website designing process and find an easier way to edit the content as and when they require. 
Weebly has a drag-and-drop editing tool that lets you create great-looking professional websites easily. Weebly is a "WYSIWYG (what you see is what you get)" editor. This means what you see in the template editor is how your website will look like. You won't have to flip back and forth between editing and preview mode. 
Wix, on the other hand, is a combination of a template website builder and an AI platform. You can choose from more than hundreds of templates and customize them to meet your needs using Wix's drag-and-drop editor. Or you can let Wix ADI (artificial design intelligence) design a website for you. 
Ease of Use
When it comes to using a website builder, Wix is a lot easier to use than Weebly. 
The primary reason why Wix outperforms Weebly in ease of use is its ADI. Wix ADI asks you a few questions about your business's needs and then creates unique, dynamic, and tailored websites in minutes. Wix is the preferred website building tool for millennials and Gen Z audiences who are looking to grow their business. Sites hosted on the Wix platform have grown from 110 million websites in 2017 to over 160 million websites in 2020. 
This is great as it saves time and doesn't require any effort from your side. Once Wix ADI has designed a website, you can add, change, or remove things easily. However, Wix (manual) offers a wider range of features than Weebly.
Weebly lets you create your entire website by dragging different elements (such as photos, menus, etc.) onto your pages. You can then move them around and resize them as per your requirements. But, it isn't as beginner-friendly as Wix. 
Just like any other website builder, Weebly doesn't require you to have coding knowledge at all. However, unlike Wix, Weebly does have a built-in code editor that lets you customize your website more extensively. This is great for people who are well-versed with HTML or CSS. 
Wix does offer access to its integrated development environment (IDE), which provides syntax checking and basic analysis for your code. You can use the Custom Element feature of Wix to design your own elements or iFrame to insert an external site like MailChimp form. All of this enables you to enhance your website's design and functionality. 
If you're looking for an easy to navigate, and beginner-friendly website builder, then Wix is the right choice for you.  
Winner: Wix
Design, Customization, and Flexibility
Wix is the most flexible site builder. There are more than 510 templates to choose from. Just pick a template, add the elements you would want in your web page and make it completely unique with only a few clicks. 
Weebly is more structured, meaning it's less flexible than Wix. There's less scope of customization in Weebly. Besides, there are only 50 industry-specific templates to choose from. But, Weebly allows you to import premium templates from external sources (Wix doesn't let you do that). 
All the templates in Weebly and Wix are mobile-friendly. You won't have to bother about optimizing your website for mobile devices. 
However, the down-side of Wix is that you can't change your template once you've chosen it. If you do, you'll have to start designing your web page from scratch again. 
Weebly enables you to change the template whenever you want while keeping all the elements intact. 
Winner: Wix
Add-Ons
As soon as you design all the web pages, you would want to add more functionalities to improve your site's usability. It includes live chat widgets, shopping carts, search bar, social feed, and more. 
When it comes to add-ons, Weebly has a slight edge over Wix. Weebly's App Center has more than 340+ apps. There are plenty of sophisticated tools that can help you grow your business. 
Wix has its own App Market with more than 250+ powerful web apps. From forms to countdown timers, online scheduling to live chat, Wix has all the necessary add-ons you'll need. 
Weebly's App Center is much more organized than Wix's App Market. You can easily find desired apps as per your goals, such as boost traffic, increase sales, or get social. 
Winner: Weebly
SEO
When it comes to accomplishing high rankings in Google, both Wix and Weebly provide great SEO tools. This includes editing meta titles and descriptions, customizing URLs, and adding ALT text tags. 
Weebly has the ultimate SEO guide on its website that covers all the basic aspects of SEO. From an SEO checklist to keyword research and tracking, the guide covers almost everything. There are even more SEO resources in the Weebly Blog. 
Wix, too, has extensive SEO articles to guide you to improve your website's rankings in search engines. 
However, Wix overpowers Weebly in terms of SEO features. The primary reason for it is the Wix SEO Wiz that provides a personalized SEO plan. Wix SEO Wiz will ask you a few questions about your site, location, and keyword. It'll then give a step-by-step SEO plan to make your website SEO friendly. 
Wix SEO Wiz also allows you to analyze your keywords and get key insights about your SEO. Weebly doesn't offer anything like that. 
But, Weebly lets you optimize the web pages as you design them. There's a tab in the editor called "SEO Settings" that offers basic SEO optimization tactics.
You can also integrate plugins like Traffic Booster and Positionly that enable you to track your rankings, check backlinks, spy on competitors' SEO, and analyze which tactics are working and which are ineffective. 
If you want a website builder with robust in-built SEO tools, then Wix is the perfect option for you. Weebly, too, has great apps that can help you do the same (but with an extra cost). 
Winner: Wix
eCommerce
When it comes to eCommerce, Weebly offers three plans for eCommerce stores in Weebly. All of these provide free SSL certificate, unlimited storage, free domain (worth $20), $100 Google Ads credit, and lets you accept payment through Square and third-party providers. 
Wix also offers three plans for eCommerce stores. All three plans provide a free domain for one year, allowing you to accept online payments, $300 ad vouchers, unlimited bandwidth, and site booster app worth $60. 
Here's a table that displays the key differences in Weebly and Wix eCommerce. 
| | | |
| --- | --- | --- |
| Services | Weebly | Wix |
| Accept Online Payments | Yes | Yes |
| Storage | Unlimited | Depends on your plan |
| Sell Digital Products | Yes | Yes |
| Inventory Tracking and Management | Yes | Yes |
| Abandoned Cart Recovery | Only available to Business Plus users | Yes |
| Full Shipping Configuration Options | Only available to Business and Business Plus users | Yes |
| Advanced eCommerce Statistics | Only available to Business and Business Plus users | No  |
Wix makes it easier to track and recover abandoned carts, thereby increasing your revenue. 
Winner: Wix
Help and Support
Being a leading website builder, both Wix and Weebly offer great customer support. 
Weebly offers support in three ways. 
Live chat in Weebly is available from Monday to Friday, 6 AM to 6 PM PST (Pacific Standard Time), and Saturday to Sunday 8 AM to 5 PM PST. 
Phone support in Weebly is available from 6 AM to 6 PM PST, seven days a week. However, phone support comes only with the top three paid plans. 
Wix also offers phone and email support, but, as of now, it doesn't have a live chat option. 
Unlike Weebly, Wix provides phone support across all plans and is available 24/7 (in English). Wix also has in-editor support linking you through to specific guides throughout the website development journey. 
Both Weebly and Wix have a knowledge center where you can find answers to almost all your questions. 
If you're looking for more human perception to clear your doubts (without waiting too much), then Weebly is an ideal option for you. 
Winner: Weebly
Pricing
Both Weebly and Wix are SaaS (software as a service) tools. This means you have to pay every month to use them. 
Weebly offers one free and four premium plans. If you're an individual (who just wants an online presence) and are ok with Weebly branding on your website, then the free plan would do the work for you. 
If you want to do more than just being present online and want to remove the Weebly watermark, then the Connect plan is a perfect choice. 
But, if you run an eCommerce store or a small business, then Pro, Business, and Business Plus are ideal options for you. They offer additional features, such as shopping cart, online payments, and Google Ads credit worth $100. 
Meanwhile, Wix offers eight premium plans, out of which, four plans are for websites and four for businesses & eCommerce. 
If you're creating an eCommerce store to sell products, then it is recommended to pick a business plan. 
But, if you want to showcase your skills and build an online presence, then choose a website plan. 
Weebly offers more robust features at a low cost than Wix.
Winner: Weebly
Weebly vs Wix: The Verdict
In my opinion, the final winner is Wix. There are three primary reasons for it. Wix is more user-friendly, gives you complete creative freedom, and has great in-built SEO features. But it doesn't mean Weebly should be avoided. Weebly has a great support system and lets you switch templates without having to start all over again. 
If you're short of time or are looking for a wide variety of options (templates), then you should choose Wix. But, if you want better support, and more add-ons, then Weebly is perfect for you.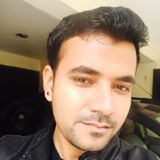 Joydeep Bhattacharya is a digital marketing evangelist and author of the SEO blog, SEOSandwitch.com. He has over 9 years of experience in helping businesses make the most of online marketing. Content writing is his passion and he is a regular contributor on sites like SEMrush, Ahrefs, Search Engine Watch, Smartinsights, and others. You can reach him via LinkedIn.