A change in Google's algorithm affects your SEO.

A Facebook update that renders chatbots harder to use.

An AI chatbot that is coming out and is looking to change the digital landscape forever.
Digital marketing is ever-changing and you have to keep up with the changes.
Thankfully, there are many digital marketing blogs out there that do research and write content so you know what's up.
Without further ado, here are the top 23 Digital Marketing blogs you shouldn't miss in 2023.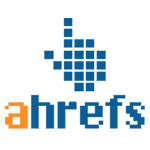 First on our list is Ahrefs, the popular SEO platform. Through its blog, one can easily find tutorials about SEO basics and tools, keyword research, link building, and much more. You can also read opinion pieces or case studies by industry experts or marketing practitioners.
Use their blog to improve your SEO skills by learning more about link-building guides, keyword research, and pretty much every SEO aspect there is.
👉 Favorite article: B2B Marketing: The Beginner's Guide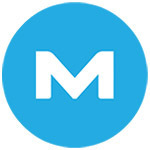 Yet another SEO blog. Moz is considered by many a must-visit place if you want to improve your SEO and marketing skills. Moz has been consistent in releasing articles that help you level up on digital marketing. Moreover, it has created a series of SEO tools, some of which are free.
The formerly known SEOMoz was, is, and will continue to be one of the top destinations for SEO practitioners globally.
👉 Favorite article: How to Optimize for Google's Featured Snippets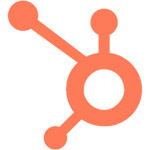 It was originally founded by Brian Halligan and Dharmesh Shah. HubSpot is a great source of information for those who are on marketing, sales, and customer service. Moreover, its digital library consists of various eBooks and guides.
Their content always stays fresh with updates on the latest events in the digital world. If you're planning to develop your inbound strategies, HubSpot is the place to go.
👉 Favorite article: The 70 Best Chrome Extensions for 2023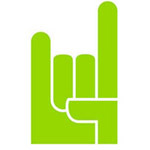 GrowthRocks is a growth hacking agency that was founded in 2014. Through their growth marketing, they have helped start-up companies achieve rapid growth. Furthermore, well-established companies maintain their dominance in the marketing scene thanks to them. Hence why their blog is a destination for growth hackers all over the globe. I swear I'm not biased.
GrowthRocks' blog is where you will find articles revolving around growth and digital marketing – from growth hacking courses to growth hacking examples.
👉 Favorite article: The 12 Growth Metrics You Should Start Tracking Today
SocialPilot's blog is everything you need to hit your social media marketing goals. Its content is devoted to social media marketing tips, strategies, hacks, and more.
The blog is a popular destination for small businesses and marketing agencies that are looking to step up their social media marketing game.
👉 Favorite article: 30 Best Social Media Marketing Tools for Teams & Agencies in 2023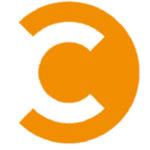 The C&C blog is covering topics from content marketing to customer experience. It's the perfect stop to learn about content & inbound marketing. Their articles are simple but not simplistic.  And they are also getting straight to the point.
Their outside-the-box thinking is what draws more and more people to their blog. Convince & Convert's main categories are Content Marketing, Social Media, and Customer Experience.
👉 Favorite article: How to Build a Content Calendar (Plus a Free Template)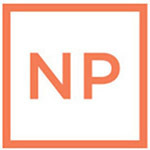 As the name suggests, the blog was created by the co-founder of Crazy Egg. Neil Patel Digital (formerly known as Kissmetrics) is one of the most popular digital marketing blogs out there.
Neil's blog is a goldmine of information. It's the perfect place to find SEO, email marketing, and content marketing guides. But mostly SEO.
👉 Favorite article: Facebook Hacks: Prevention Tips & Strategies
Don't let the name deceive you. Search Engine Journal is more than just an SEO blog. Accordingly, you will find in-depth articles on Paid Search, Content Marketing, and Social Media.  Additionally, you can find the latest updates to search engine algorithms and SEO information.
It averages 900K visitors per month. Moreover, they have a wide collection of interviews and guides from marketing experts. If your agenda is "work smarter, not harder", then you should follow SEJ's blog.
👉 Favorite article: 21 Great Search Engines You Can Use Instead of Google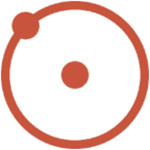 Orbit Media Studios is a web design and development studio. Orbit's blog has a top-notch team and guest blogger roster to advise you on a variety of topics. You can find a bunch of tips for website designs.
Furthermore, you can get help on marketing your website and turning it into a conversion rate machine.
👉 Favorite article: How to Write Testimonials (Plus 10 Customer Testimonial Examples)
Article continues after the form
Get Our Best Articles Weekly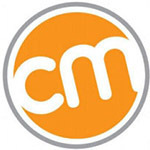 One of the few digital marketing blogs out there with a clear Content Marketing direction. CMI has mastered the teaching of content strategies through its articles. They have covered the subject more than any other blog.
They even started branching out to different types of content, like storytelling and best practices on blogging. In addition, CMI has been releasing articles featuring speakers in their live events as well. Joseph Gordon-Levitt, Mark Hamill, and Tina Fey are some of the speakers you're going to find.
👉 Favorite article: Content Creation Process: Everything You Need To Wow Your Audience
The Buffer blog has an enormous amount of content on social media marketing. It offers a wide collection of insights not only into online marketing but content marketing and social media as well. After all, the tool -Buffer- is a social media tool.
Buffer's blog helps business owners and marketers to build successful brands and grow their businesses on social media. It's one of the top social media marketing blogs out there.
👉 Favorite article: How to use Instagram Collab Posts in your Social Media Strategy
Until recently, the face behind Backlinko was Brian Dean, the internationally recognized SEO expert.  Last year, however, Backlinko was acquired by Semrush the well-known SEO platform, and one of the blogs in this very list.
Backlinko focuses on teaching marketers how to grow their businesses rapidly with clever SEO strategies. It's constantly updated with SEO techniques that teach you everything related to the topic.
👉 Favorite article: How I Built 5,660 Backlinks in 30 Days [New Strategy]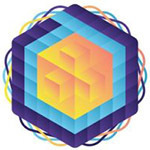 A spot on a list about top digital marketing blogs is always reserved for CognitiveSEO's blog. Many blogs named it as one of the best digital marketing blogs out there. It's no coincidence that most Google searches on digital marketing will feature CognitiveSEO.
For anyone who's making their first steps on digital marketing, CognitiveSEO should be one of your bookmarks.
👉 Favorite article: How Page Speed Affects SEO & Google Rankings | The 2022 Page Speed Guide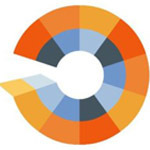 Robin Fray Carey founded Social Media Today in 2007. This blog mainly writes about updates in the social media world. You'll also find many articles about social media strategies. Their guides are based on the latest social media trends. That alone makes it one of the best consulting blogs for business owners.
Also, their community page allows you to connect with a variety of different digital marketers from around the world.
👉 Favorite article: The Most Visited Websites in the World – 2023 Edition [Infographic]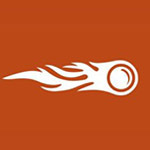 It didn't settle with being one of the best Search Engine Marketing tools out there. SEMrush also created one of the best digital marketing blogs. Their topics range from SEO and digital marketing to copywriting.
The wide variety of articles and topics allows almost anyone who visits this blog, to find something helpful.
👉 Favorite article: 12 Best Free Keyword Research Tools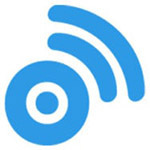 If you're looking for a good source for data-driven marketing insights, look no further than BuzzSumo's blog. The blog's main concern is content marketing. Also, you'll see a lot of articles on blogging and social media. After all, BuzzSumo's main purpose is to help you create viral content. 
Last but not least, you will find articles from top content experts.
👉 Favorite article: The Definitive Guide To PR Reporting in 2023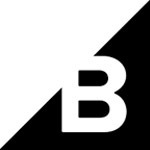 If your digital marketing endeavors have anything to do with eCommerce, then you've probably already stumbled upon BigCommerce.
BigCommerce is the most popular destination for eCommerce marketers and eCommerce store owners. In the blog, you will find content from many eCommerce industries, solutions for different use cases, as well as free resources.
👉 Favorite article: Competing With Amazon: How Amazon's Top Ecommerce Competitors Survive and Thrive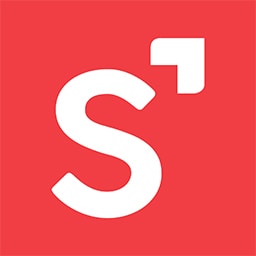 SaaS Marketer is what used to be SaaS Hacker. The blog is Created by Tom Hunt, a well-known growth hacker. SaaS Marketer is laser-focused on SaaS marketing and SaaS marketers, as the name suggests.  Also, keep an eye out for Confessions of a B2B Marketer, a podcast where Tom picks the brains of top B2B marketers from the industry.
What's more, if you are interested in receiving content from SaaS Marketer directly in your Inbox, the blog sends biweekly actionable SaaS marketing case studies to all subscribers.
👉 Favorite article: Audience First – How NP Digital Grew To $100m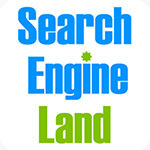 Search Engine Land is a must-read hub for news and information about search engine marketing, optimization, and how search engines such as Google, Yahoo, and Microsoft's Bing work for searchers.
The blog covers a wide variety of digital marketing topics, with SEO and social media being the most usual topics. The site was founded by search industry veterans Danny Sullivan and Chris Sherman.
👉 Favorite article: 21 Best ChatGPT Alternatives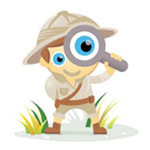 Social Media Examiner was founded by Michael Stelzner. The blog's mission is to be "Your Guide to the Social Media Jungle".
Its main focus is -what else- social media marketing. Additionally, they're never late on any breaking social media news.
👉 Favorite article: Instagram Organic Content Strategy: What Works in 2023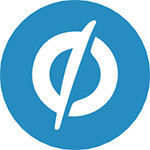 When Rick Perreault founded Unbounce he had one vision. To create a blog where any marketer could visit and get some insight on landing page optimization. And that's exactly what he did.
What's more, Unbounce has some great articles on mobile optimization, pay-per-click, and online marketing.
👉 Favorite article: 15 high-converting landing pages (that'll make you wish you built 'em)
MarketingProfs is one of the oldest and biggest digital marketing blogs. Founded in 2000, it has produced tens of thousands of marketing resources since then. As a matter of fact, the content is so dense that the blog uses a big number of filters bigger than usual.
MarketingProfs expands upon many topics, too; Advertising & Promotions, Career Management, Metrics & Measurement, Public Relations, to name a few. Keep in mind that you have to be a subscriber if you want to read any article.
👉 Favorite article: How Content Teams Are Boosting Content Creation Using Automation Tools
A blog dedicates to content marketing. Since 2006, Copyblogger has been teaching people how to write and promote successful online content. Today, Copyblogger is a multi-million dollar company that is still growing.
In its blog posts, you will find valuable information on how to write copy and create content that attracts attention and sells.
👉 Favorite article: 10 Timeless Persuasive Writing Techniques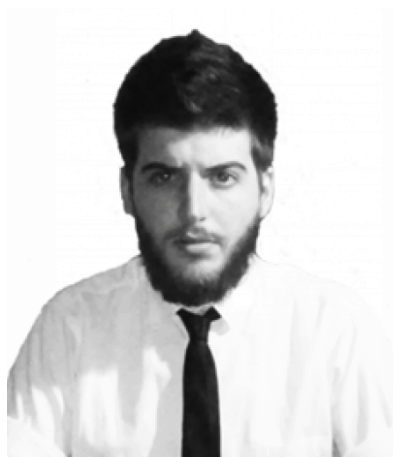 I write for GrowthRocks, one of the top growth hacking agencies. For some mysterious reason, I write on the internet yet I'm not a vegan, I don't do yoga and I don't drink smoothies.