What comes to your mind when you think about the word brand or branding?
Is it some big tech company with top-notch services and shiny offices? Or is it the café down the corner with a distinctive personality that it's not even a franchise?
Before we can move any further, we should first ask ourselves: what is a brand?
What is a brand identity?
Brand identity the sum of the things which will make your product stand out. A brand makes you different from your competitors. The identity is given through a distinctive name, a logo, a trademark and a tagline. Those characteristics will make your customers remember your name. If branding is done correctly, they should also be able to recall it when the product or service category that you work in is mentioned.
The importance of creating a brand can be understood by a simple fact: there is a whole industry dedicated to branding, in which you can find professional branding services. Branding services can include anything from your web design to your logo design.
You need to remember this: you don't have to be Walmart, Nike, or H&M to care about branding. These days some people decide to sell private label products, where branding plays a vital role.
Smalls business branding is a necessity. And this is how you do it.
Focus on Individuality
The first step in creating more than just a product is by creating an individual. Yes, you read it right. Giving an identity to your brand means you need to treat it like and an individual.
An individual has an identity which makes them different from other individuals. So, if your brand was an individual how would they look and talk like?
Take a pen and pad and sketch down how you see your brand as an individual. How would your brand be if it were a human being?
This method will not only help you but also any branding professional you may work with.
Look at any big brand and you will see how each has been given a personality. Apple defines itself as innovative, Nike is full of excitement, and Coca-Cola is the epitome of happiness.
If you want to take it to the next level, you can even use the five personality models.
Explain the meaning of your brand
We talked about the importance of personality in the process of building your small business branding. Let's move on to the motivation and the meaning of your brand.
This factor explains the intention of your brand and your goals. For example, you might act as delicate and sweet towards your customer but if you aren't clear about what you want to represent as a brand then it might be a bit problematic. 
Therefore, when you sit and draw a personality of your brand it is necessary that you also clear out your purpose and aim. This will help you in avoiding making contradictions between what you want and what you need. A framed meaning can help you design a brand that has a much clear idea about itself.
Moreover, customers also get attracted to the brands that they understand and can relate to easier.
Specify your customer base
After you have designed your brand personality and decided how you will showcase it, it's time to take a look at the market. First, you have to outline the main features of your customer base. Your customer base is the people you want to sell your product to. For example, you can't have teenagers in mind if you are selling diapers. Likewise, you can't promote an alcoholic beverage to minors; that is actually a crime.
So the next thing that you need to do is identify the age limit, gender, location, financial status, and even educational background that you want to target. It might be a good idea to create one or more buyer personas. 
This step will also help you design and advertise your product.
Create a logo
By now, you should have created a brand name, and you have shaped its identity. You are even confident about the people that you want to target. Now it's time for your logo.
Adidas has a logo and so the pub at the corner does. A logo is essential for branding, including small business branding. Even someone who is planning to start a small knitting business has to have a proper logo that will help its customers identify them.
At this point, you will most likely want to talk to a logo design agency.
You want your logo to act as the face of your brand. The logo will represent the meaning, identity, and name of your brand. Henceforth, when the time comes, don't shy away from investing in a custom logo design company.  Those kinds of companies can create an iconic logo for your brand that your customer will remember for a long time.
Online presence
It goes without saying that no matter what industry you're in, you probably need to have a website.
We are living in a time where everything is just some clicks or taps away. You need to be where your potential customers are. And most of them are on the internet, much of their time.
Also, an online presence improves the credibility and position of your company. Build a website that is based on your products, the personality of your brand, and one that is easily accessible to your customers.  
Expand your community
Expanding your community means connecting with your existing and potential customers.
Customers adore and appreciate the brands that give them value, and they are usually more loyal to them. There are several industry giants that are solely profiting by connecting and expanding their community. However, this is what as a new venture and relatively small business you can do as well.
The best way of doing this is to approach some local but influencing personalities and reach out to them with your products. Local bloggers and vloggers are great ways through which you can expand your business, as these people have a good amount of fan following that can become your potential customer. 
Even Gucci is including famous bloggers in its branding strategy. Moreover, having a blog on your website and asking people to contribute as guest writers on your website can help you spread the word about your business.
What makes you different?
No matter what business you are planning to start, it's very likely that there are many similar other businesses that do the exact same thing with you.
However, it is in your hand how you make yourself stand out among all these competitors. More importantly, if you are willing to attract customers then you will have to identify your point of differentiation that differs from your customer. This factor will act as your strength and your product will be identified by this strength.
Take the example of Coca-Cola and Pepsi. Both companies offer sweet carbonated drinks but each brand has a different -and very loyal- audience.
Now, what's so different about those two beverages? Both are black and both are carbonated! Are there so different in their taste? Maybe. But what's equally important is how they position themselves. 
Coca-cola is all about sharing good times with your family and friends. On the other hand, Pepsi is about music, fun, and games.
Create a mission and a vision statement
Another point in small business branding is having a proper mission and a vision statement.
At first glance, the mission and vision statement may look the same but they aren't.
The mission defines what you, as a brand, want in the here and now. The mission statement is mostly about your long-term goals.
Be it the service or the manufacturing sector, almost any kind of business has a well-defined mission and vision statement. Do you also need one? Yes, you do!
Last but not least, the mission statement can act as a reminder of what you do and the vision statement is a reminder of where you want to go.
Small Business Branding – Conclusion
Small business branding might look extravagant for small businesses at first sight but it's not.
Branding is important and can help you achieve all that you have hoped for in your business. 
It's also one of the first steps you need to make to build brand awareness for your startup.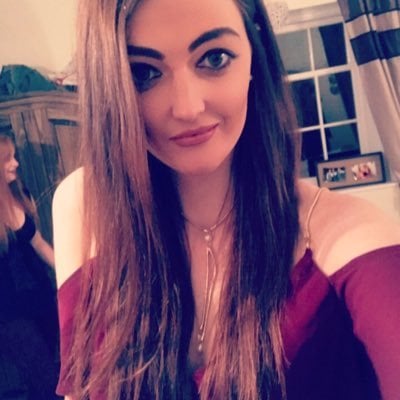 Bryan Fernandez is a professional brand enthusiast. She also love's to write blog niches related to brand marketing and design, currently working as a brand manager at Design Turtle!