User Experience (UX) is quickly becoming one of the top metrics for success. As much as you might be providing value in one area, you need to be delivering to your leads and customers the best experience you can. Therefore, improving WordPress UX has become essential.
If you have a WordPress website, user experience has become easier than ever to improve. There are a lot of little tweaks you can apply to improve your WordPress UX.
With no further ado, here are 5 ways to do it.
UX Tip #1: Reduce Page Load Speed 
One of the most frustrating things you can encounter on a website is a slow page load speed. You click on a link and it takes a few long seconds to fully load the page – it's a huge turn-off. While a few seconds don't sound like a big inconvenience, page load speed is a top factor in reducing your bounce rate. If your pages load slower than they should, users will most likely try the next option there is. 
But how slow is too slow? "2 seconds is the threshold for eCommerce website acceptability" Maile Ohye, Google's former Developer Program Tech Lead once said.
Average page load time varies depending on the industry you're in. Your goal should always be to beat the industry average by as much as possible and speed up your WordPress site all the time. That way you can reduce your bounce rate and keep customers from noticing the load time at all. If website visitors notice the load speed, they're probably noticing it's slow.
UX Tip #2: Choose a Suitable Navigation Menu
A navigation menu is one of the first things any visitor notices on your website. A navigation menu is also one of the main components of the Unit Interface (UI).
The default Menu that comes with WordPress is not bad, but it's limited.

According to TemplateToaster, there are 8 types of navigation menus:
Interactive navigation
Sidebar static navigation
Navigation in websites which are parallax powered
Hamburger menu
Multimedia based menu
Centered layout Navigation
Huge dropdowns
Footer navigation
From eCommerce websites with more strict and traditional architecture to more interactive websites, each menu has its own place.
UX Tip #3: Add Click-to-Contact Options 
Customers often have questions about your brand, products, or services. Whenever this happens, they don't want to go through a lot of effort to find answers. In most cases, people want a very simple way to solve their problems. If not, they'll abandon it altogether and go on with their day. The best way to keep people around and turn these hot leads into customers is to give them an instantaneous option for contacting you. 
Live chat support
On a WordPress site, you have so many options to make this happen. The simplest option is installing online live chat support.
Many customers love chat support. However, it does take a little more effort for your customer service to follow through with this option. You could opt to use chatbots instead and only have human support when the chatbot can't solve the problem. Unfortunately, chatbots don't always deliver a great customer experience.
VoIP support
Instant click-to-call buttons to a VoIP phone number is also a good option.
A Voice Over Internet Protocol or VoIP is simply the technology that apps like Whatsapp, Skype, and Zoom use. Usually, a business VoIP is affordable and pretty easy to use.
Training your team to give excellent chat support could be too much of a burden if you're running a small website. This is especially true if you're working solo. A better option could be click-to-call VoIP buttons. 
With a click-to-call, customers are instantly connected to you through a VoIP phone call. Thus, they can reach you with just the click of a button – and it's completely free to use. You'll receive their call just like you would any other call. Mobile customers are more likely to use click-to-call features than desktop customers, but customers on any device can take advantage as long as they have a mic and some speakers. 
A VoIP service is cheap to set up, simple to install on WordPress, and it can help you acquire hot leads before they cool down. So make sure to choose a Voip phone number, too.
UX Tip #4: Integrate Relevant Tools 
Use tools to keep an eye on customer sentiment and relevant stats. Analytical software, such as Finteza, can be integrated right into your WordPress site to help you keep track of what's going on and see how everything fits together in the wider picture. 
Be careful not to over-do it with the high number of tools and plugins you may find, though. Just take the ones you're already using or the tools you want to use for a specific purpose and integrate those wherever possible. WordPress is compatible with a large number of useful plugins that will help you with traffic analytics, SEO, and more. Get connected to give you the best data to act on. 
UX Tip #5 : Remove or Redirect 404 Errors
Contrary to what many SEO and marketing professionals believe, 404 errors don't harm a website's ranking. However, 404 errors do harm the user experience of your site.
You should try to find if your website has 404 errors and fix these so you stop sending your customer to pages that don't exist. Here are a few things to keep in mind regarding 404 errors and your website:
Don't panic, 404s are normal
404s should not always be redirected
404s should not be redirected globally to the home page
Also, 404s should only be redirected to a category or parent page if that's the most relevant user experience available
UX Tip #6: Strive for Seamless Functionality 
Everything you're doing on your website should be "clean" and seamless on the front end. No matter what kind of a mess there is going on in the back end or how complex it feels to you, it should be excessively simple for your customers and website visitors to find what they need – fast. Ideally, they should feel like your site is so well put together that they don't run into any obstacles while using it. 
With WordPress, it's tempting to put too many complex features in place that don't add to the overall functionality of the site. Each page should have just enough text, media, and features to accomplish its main purpose. If it's a landing page, build it around your CTA. If it's a service page, make it informative with a focus on the services and value you provide.
Minimalism isn't the preferred look for every company, but clunky web pages overstuffed with content, buttons, media, and widgets are a bad look everywhere. Err on the side of too little rather than too much and find a balance that allows your users to accomplish their mission with as few barriers, and clicks, as possible. 
UX Tip #7: Create a Responsive Website 
There's nothing more frustrating than a website that won't display properly on your device. Some are formulated for desktop only and some are only appropriate for mobile devices. Whatever the case, it makes for a terrible experience if you view it on the wrong device.
You need a website that's readable on any device at any time. A website with responsive web design is a necessity for your WordPress UX. A responsive site is one that adapts the content to fit into the screen dimensions of the device viewing the page. Whether you view the site on a 5-inch mobile screen or a 32-inch desktop monitor, it should fit well on the screen and will be easy to interact with. 
Make sure your website is responsive. Many WordPress themes are already responsive, but not all of them. If your website was built professionally, make sure it was done properly to be viewable on devices of all sizes. When users can't view your content the way it's meant to be viewed, you're creating a poor UX. 
WordPress UX: Conclusion
Your website is an investment. Do what you can to provide the best user experience possible.  Therefore, you should work on your WordPress UX, as a better experience = better ROI.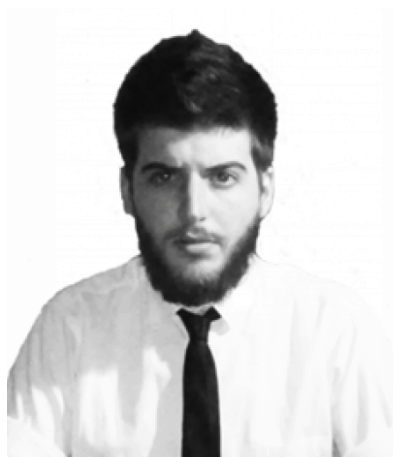 I write for GrowthRocks, one of the top growth hacking agencies. For some mysterious reason, I write on the internet yet I'm not a vegan, I don't do yoga and I don't drink smoothies.