TikTok and YouTube are arguably two of the most popular video-sharing platforms in the world right now.
Despite the latter being much older than TikTok, TikTok grew very fast in very little time and has managed to become a cultural phenomenon.
But what do these video platforms mean for businesses and marketers that are looking to grow?
Let's find out through this thorough (that was a mouthful) TikTok vs YouTube comparison!
The Current State of Video Marketing
Video marketing usually meant one thing: TV advertising. In TV advertising, brands are working with advertising agencies to create a TV ad that will be broadcasted from a TV channel. 
From the creation process to the production and the media buying, TV advertising is pretty expensive.
However, the advent of the internet, and especially Web 2.0, democratized video advertising. Not only that but the cost of video cameras, smartphones, and video equipment has lowered dramatically.
The result? Now all businesses can create their own video ads, reach their audience, and partake in video marketing. As a matter of fact, when an ad is becoming viral through videos, it reaches as many people as an average ad would – if not more.
Given its power, nowadays, video is used by an overwhelming majority of businesses. According to Wyzlowl's video marketing report, 86% of businesses in the US use video as a marketing tool. Also, 92% of them continue to value video as an 'important part' of their marketing strategy.
What's more, the pandemic's impact on video marketing can't be overlooked. For most marketers and businesses, the pandemic made it more likely they would create videos for promotion purposes.
Video marketing has also been incorporated into other marketing branches, too. Social media, SEO, and even email marketing through embedded videos make use of embedded videos.
It looks like video marketing & advertising are here to stay.
YouTube in a Nutshell
About
Headquartered in California, YouTube was founded in 2005 by three former PayPal employees, namely Chad Hurley, Steve Chen, and Jawed Karim. A year later, it was acquired by Google. Since then, it's been one of Google's (now Alphabet) most important subsidiaries.
YouTube set the mark for video platforms and even streaming services. The platform allows users to upload videos, view them, share them, like or dislike them, add videos to playlists, report, make comments on videos, and subscribe to other users.
Let's dive into some of the platform's statistics, according to Hootsuite.
Numbers & facts
YouTube has 2.3 billion active users and 1.7 billion unique monthly visitors. With the website getting 14.3 billion visits per month, it is the second most visited site after Google.
What's more, 54% of YouTube users are male, and visitors spend an average of 19 minutes a day on the platform.
The majority of users watch YouTube from desktop. 88% of YouTube users are desktop users, however, mobile users visit twice as many pages on YouTube as desktop users.
Music content and gaming content thrive on YouTube, while sports viewership is growing steadily. 
YouTube is also an excellent platform for (very) young audiences, as 80% of U.S. parents of children 11 and under say their kids watch YouTube.
Advertising
& Marketing statistics
YouTube has a significant potential reach and is a great advertising option for your paid marketing strategy. YouTube ads can reach up to 2.5 billion users; that's 32% of the global population and 51% of the total internet users.
Moving on to the platform's demographics, males aged 25-34 are YouTube's biggest advertising audience. At 11.6%, it's YouTube's biggest demographic
In 2021, Youtube's global ad revenues were $28 billion USD – up 46% from 2020.
TikTok in a Nutshell
About
TikTok's history is a lot shorter than YouTube's but still not less interesting, or hectic.
First, there was Douyin. And Douyin was a video-sharing social networking service, the Chinese equivalent of Facebook & Instagram. The app was originally released in 2016 by the Chinese tech corp ByteDance. A year later, ByteDance acquired another social media app called Musical.ly. Musical.ly was focused on creating 15-second lip-sync videos. ByteDance incorporated most of these features in Douyin.

In 2018, Musical.ly made its international debut under the name we know the app by today – TikTok. 2020 was the year that established TikTok; in October 2020, it surpassed 2 billion mobile downloads worldwide.
Now, TikTok is no more the lip-syncing app for early Chinese teens that it used to be. It is a global player that is competing with Google's video platform head-to-head.
Numbers & facts
TikTok has over 1 billion monthly active users. It was the #1 most downloaded app in 2021, according to Forbes. And, according to Search Engine Journal, it is also the #1 downloaded app in Q1 2022.
Moving on to the platform's demographics, TikTok -in contrast with YouTube- has more female than male users. More precisely, 57% of its user base is female. Furthermore, the average TikTok user spends 39 minutes a day on the platform.
TikTok is also very popular amongst Gen Z. Recently, it surpassed Instagram's Gen Z users and it is believed that in the future it will reach Snapchat in popularity.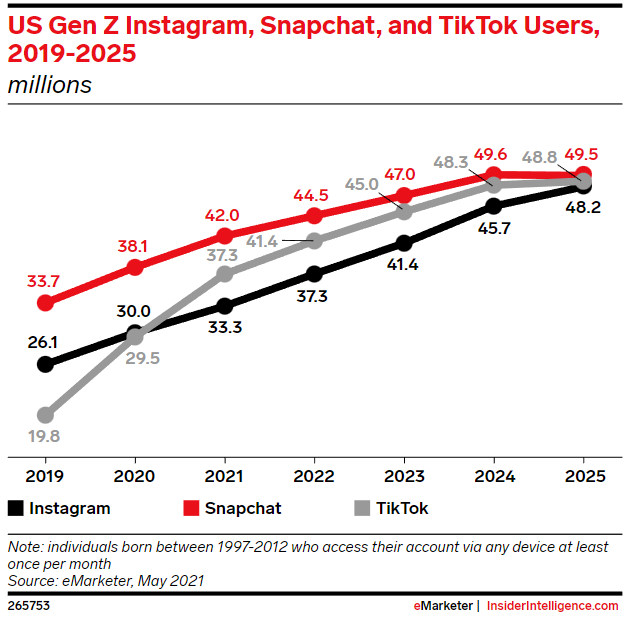 TikTok's content is based on funny and entertaining content. Music is also becoming a big part of TikTok. Three-fourths of its users say they discover new songs on the app, and associate specific songs with TikTok.
Advertising & Marketing statistics
TikTok is considered the #1 app for consumer spending. In 2021, it saw $2.3 billion in consumer spending, a 77% increase from 2020, according to SensorTower.
Another big change was how effective marketers perceive TikTok to be. In 2022, a mere 3% of marketers considered TikTok effective for reaching their business goals. Now, 24% of them do.  And, most importantly, this year TikTok's ad reach hit the 1 billion mark.
TikTok vs YouTube in a Nutshell
So many stats – so little time. We know, we know!
This is why we created this TikTok vs YouTube infographic, so you can compare them side by side more easily.
TikTok vs YouTube: Conclusion
TikTok vs YouTube: which video platform should you spend your marketing budget on?
Hopefully, the TikTok vs YouTube infographic above shed some light and will help you draw your own conclusions. But here is our take regardless.
Right off the bat, it's safe to say that YouTube is more versatile. It has more ad formats, a longer maximum video length, and its very own scheduling tool. It's also popular across every age group. And let us not forget that Alphabet's video platform doesn't require a minimum budget for advertising, as it offers more flexibility in choosing your daily budget.
On the other hand, TikTok is more nichey. TikTok commands a younger, mostly female audience. However, this doesn't mean that you should consider advertising on TikTok only if you want to reach Gen Z girls, as lately it's been piercing in every age demographic as well. Right now, TikTok's potential for brand awareness and creating a buzz about your brand, especially if it's related to a trend, is unmatched.
In one sentence, YouTube is the better option for most marketers, however, in TikTok, you can find more specific targets, but you can hit them harder.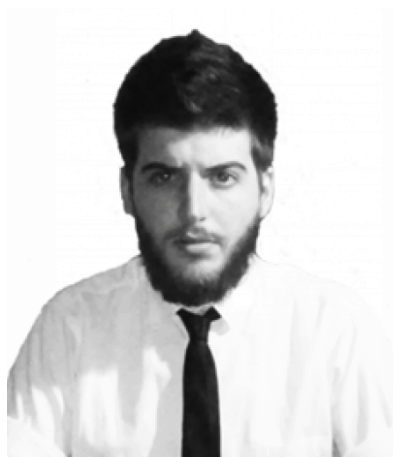 I write for GrowthRocks, one of the top growth hacking agencies. For some mysterious reason, I write on the internet yet I'm not a vegan, I don't do yoga and I don't drink smoothies.