Sooner or later, anyone involved in email marketing wonders: Should I embed video in email marketing?  If yes, what are the do's and don'ts of video email marketing?
To start with, videos can have a critical impact on the way a business connects and communicates with its customers. It can be deciphered from the fact that 66% of email messages that contain videos helps marketers achieve their email campaign goals.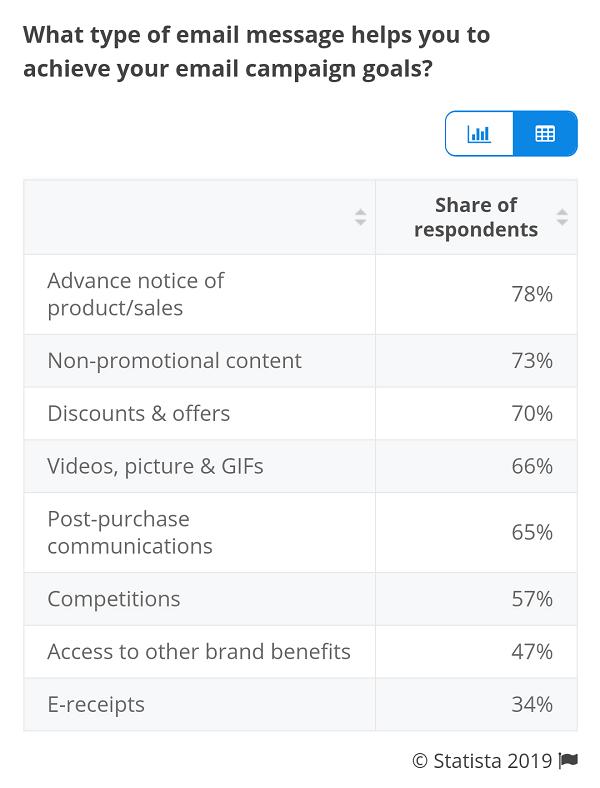 In fact, including videos in your email campaigns can increase your open rate by 6%. This makes it quite clear that videos can quickly and effectively communicate with customers. Therefore, if you wish to increase conversions and brand awareness, it is high time you included videos in your email marketing campaign. It is easily possible to edit the MailChimp email templates or templates from any other ESP and add video in there. 
Benefits of Embedding Video in Email Marketing
1. Grabs attention easily
Great copywriting is essential but sometimes it's just not enough. Videos are imperative for your email marketing plan because of their ability to stand out amidst other visual elements used in emails.  Videos don't only hook the customer but also speed up the engagement process. To put it in other words, subscribers find videos embedded in an email more interesting as compared to a plain text email. Therefore, whenever you embed video in email, you have a greater chance of leaving a long-lasting impression on customers.
2. Saves time
Including a video in an email saves the time of both the sender and the receiver. It doesn't only take less time to deliver information about a particular product but also makes complicated topics easy to comprehend. 
3. Impeccable marketing tool
Videos, with their creative approach, works wonders in delivering messages and saying things in an impressive way. This is the reason customers respond positively to a product after watching the video of a particular product. A video builds confidence and facilitates the decision-making process. 
4. Enhanced Search Engine Optimization (SEO)
A good, thoughtful, relevant, and creative video has all the reasons to go viral. Once this happens with your email campaign video, there is no looking back for your business. All in all, an online video can become popular overnight and draw more attention, leading to a major boost in Google search ranking and search engine optimization. 
Consequently, these benefits are the reason that marketers who include video content in their marketing strategy, grow revenue 49% faster than those who don't.
So, if you too wish to accelerate your revenue and have an edge over your competitors, here's everything you need to know about getting started with video email marketing.
Video in Email Marketing Steps
1. Campaign planning
Planning is an important aspect of any campaign. So, before you start your campaign, it is critical to have a clear idea about its objectives. Once you know why you are doing this campaign, it would become easier for you to reach your goals. Take these points into account when planning your campaign.
Prepare an outline of your campaign with specific marketing strategies.

Make sure to research extensively. Also, get an insight into what your competitors are doing.

Find your target audience base.

Prepare a marketing budget and stick to it.

Come with your to-do list and go step by step.
3. Shoot high-quality videos
Make sure the videos you shoot are of great quality and high resolution. For this, you need to opt for recording equipment that gives excellent results. A DSLR camera with good image quality, speed, manual controls, and quality optics can do the needful here. Besides, you can also make use of the plethora of video recording apps available in the digital world.
4. Keep it clear and precise
Videos in email marketing are all about being short and precise, thereby giving a clear message to the audience instantly. Remember, large videos do not attract customers. In fact, if your video lasts for more than a minute or two, you are likely to lose your audience. Therefore, large videos should be avoided in email marketing. Further, it also takes too much time getting attached and increases the loading speed of the email. So, keeping it short, relevant, and interesting is the key to video email marketing success. You can make your video size short by using a variety of compression tools.
5. Increase its visibility
You must increase the visibility of your video by sharing it as much as you can. This is where YouTube and Vimeo come in handy. Not only these platforms are free but they also have great potential for generating leads, driving traffic, and developing your brand.
6. Test it
Last but not least, testing your video is critical before you send it across various channels. You can do so by sharing it with your friends or peer groups and get their feedback. Their response will help you get genuine suggestions and assist you in making corrections if needed.
7. Preview
Once you include the video in your email, make sure you preview it across various devices before sending it to your customer base. By doing this, you will be able to spot mistakes (if any) in your video and revise it before the customer sees it. 
Now, since you know the pro tips on getting started with video email marketing, the next step is to know about ways that can make your video email effective in the long run of business.
Video in Email Marketing Do's & Dont's
Go for a video series
A single long video often becomes dull and boring. Accordingly, breaking it into a series of smaller videos is something that would make it interesting for the subscribers. In short, it will keep the subscribers excited while leaving them curious about the thought of what's next.
Try using the word video in the subject line
The subject line plays a vital role in the success of any email marketing campaign. Therefore, including the word video in your subject line can make your video more appealing for the customers. As a result, more users will open and click-through your email. 
Include a strong call-to-action (CTA)
A CTA is another important aspect of video email marketing. It will encourage your viewers to take action while encouraging them to share it with their friends and peer group. However, it is imperative to go for a CTA that's clear and actionable or it might reduce the effectiveness of your message. Here are some of the features that your CTA must-have.
As it encourages a viewer to act, you should use it clearly and precisely. 

Including a social button or contact form at the end of the video is another great way of making your CTA worthwhile.

Sense of urgency always works. Leverage on people's mentality of FOMO (fear of missing out) and go for CTAs such as "hurry up", "limited seats", etc.

Make sure you always follow up with your customers. 

Extract all the contact information of your viewers.
Say 'No' to Autoplay
Not every viewer likes it when the video plays right away as they open the email. So, make sure your video doesn't autoplay in the email. This will give your viewers the necessary space and allow them to click on the video themselves.
Opt for a single tap feature
The single tap feature is always preferred over double tap when including a video. It helps viewers avoid going to a new browser and tapping a second time to play the video.
Include customer testimonials and interviews
One of the great ways of building up the customer's interest is by including testimonials and interviews from the existing customers in your video. Genuine feedback from customers wouldn't only attract new customers but also amp up their loyalty factor and increase your customer base.
Add a personal touch
A personal touch goes a long way in convincing customers. So, instead of talking directly about your brand in the video, go a step ahead and leverage people's emotions. This will encourage them to engage with your brand on an altogether different level. 
Technical matters
All in all, video email marketing is an engaging and entertaining way of connecting with customers on a personal level. With 64% of customers likely to purchase a product online after watching a video, video email marketing is certainly the strategy that can make your campaign top-notch. Now, having known all the advantages and ways of leveraging video email marketing, the next big step is knowing the technical know-how of embedding a video. Here's everything you need to know about it.
Though email applications such as iOS client, Apple Mail, and Outlook.com will allow recipients to play your video within the email, other platforms like Gmail and the Android devices will end up displaying a fallback image. So, before you embed videos in your email, you must know that not all emails support playing videos within the inbox. Further, it is also important to know which of your subscribers use which platform. If a large chunk of your subscribers uses Apple Mail, Outlook.com, you can go ahead and embed a video in your email.

You can embed a video by making use of HTML 5. It is not only robust but offers more options too. Though the support for HTML is limited, according to Email on Acid, 62% of clients in the marketer do support it. 
Here's how Rentalcars.com embedded a video right in the email. 

You now know how to embed video in email marketing. But what else is there?
Embed Video in Email Alternatives
Video images
Video images are images that look like videos. Once the subscriber clicks on it, they are taken to the respective YouTube channel where the video starts playing. Hope for Justice has a very creative approach to such kinds of emails.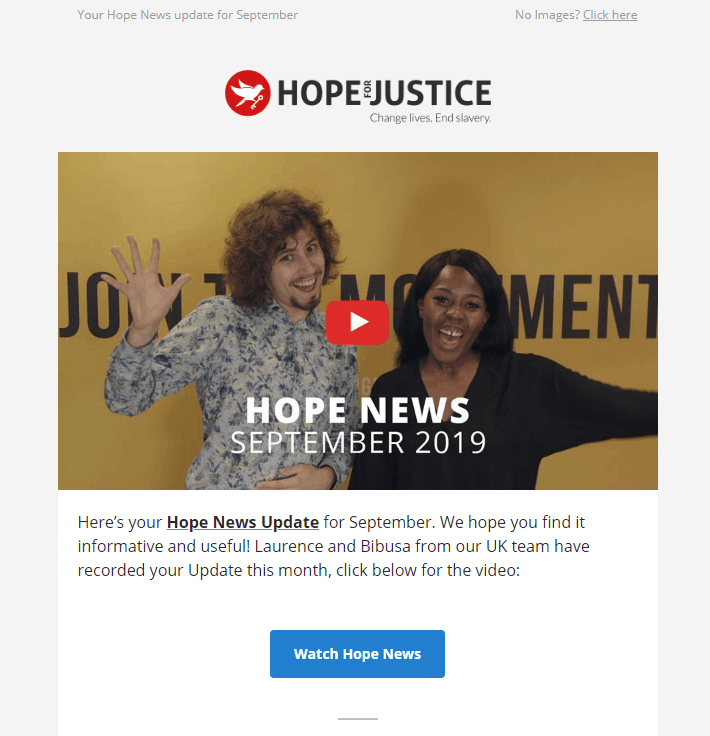 Animated GIF
Animated GIF which comes with a few frames with movement is another way of luring your customers. See how AWeber does it like a pro.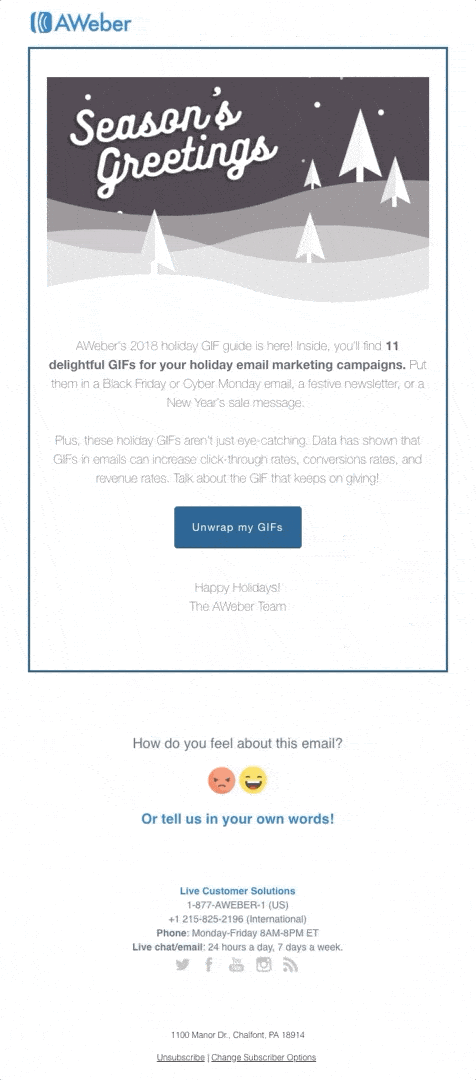 Cinemagraphs
A cinemagraph is a still picture with a single movement. A cinemagraph has everything to make an email campaign stand out.
It can work wonders in eCommerce email marketing campaigns where products are featured.
Take a look at the cinemagraph in the email by Saks Fifth Avenue. 

Embed Video in Email Marketing – Conclusion
Email marketing undoubtedly is a powerful tool for engaging customers. And, when you add videos to it, a whole new level of engagement and sales potential opens up.
Therefore, if you wish to make heads turn with your email campaign, it's a good time to make it happen!
Did you find the article useful? Then you will love our Email Marketing Tips as well!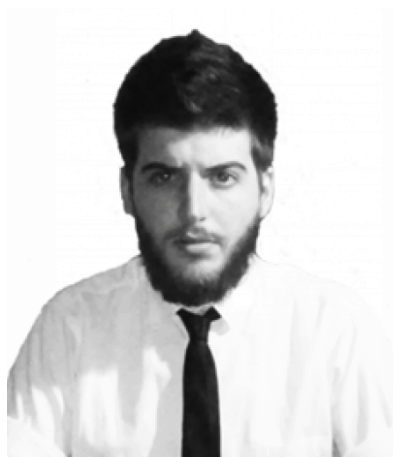 I write for GrowthRocks, one of the top growth hacking agencies. For some mysterious reason, I write on the internet yet I'm not a vegan, I don't do yoga and I don't drink smoothies.