The
history of search engines and SEO
is longer than you may think. Archie, Veronica, Aliweb, Yahoo!, and AltaVista – there were numerous search engines.
But when we talk about SEO today, we usually mean Google SEO. And a big part of Google's SEO is its updates. Whenever a new Google update is rolled out, many professionals lose some of their sleep. Or all of it. But it doesn't have to be that way.
You can create an SEO strategy that is Google-update proof, without worrying about any kinds of updates.
But first, to know how to create a Google-update-proof SEO strategy, we need to know more about these notorious Google updates.
Let us begin!
The 7 Major Google Updates You Should Know
According to Google, the Google algorithm is updated a few thousand times a year.  However, not of all these updates are as important or noticeable. But some of these updates are so important that they even have a name. So that SEO managers know who to blame, right?
Here are the 6 most important Google algorithm updates whose impact we still feel and changed SEO forever. 
1. Panda
Rolled out: February 24, 2011.
Tried to fight: Duplicate/ plagiarized content, keyword stuffing.
What it means for SEO: Ensure that the content on the website is unique and can't be found anywhere else on the net. To achieve that, you should run your content through a plagiarism checker, which you can find online. Regarding keyword stuffing, a keyword density checker was needed. The Panda update made quality content creation a necessity.
2. Penguin
Rolled out: April 24, 2012.
Tried to fight: Unnatural links, spammy links, irrelevant links, links with over-optimized anchor text.
What it means for SEO:  Low-effort link building is out. Also, links coming from PBNs and link farms are highly frowned upon by the algorithm. What's more, you should disavow backlinks when you have a considerable number of spammy, artificial, or low-quality links pointing to your site or the links have caused manual action on your site. Black hat SEO link-building techniques can officially do you more bad than good. Instead, websites that don't want to face Google's penalization should stick to white-hat link-building techniques.

3. Hummingbird
Rolled out: August 22, 2013.
Tried to fight: Keyword stuffing, low-quality content.
What it means for SEO:  The Hummingbird update gave Google search the ability to analyze the intent behind a query, rather than just the language itself. Hummingbird placed greater emphasis on natural language queries, considering context and meaning over individual keywords. Since then, search intent was added to the SEO vocabulary and hasn't lost its relevance since.
4. The Mobile-Friendly Update
Rolled out: April 21, 2015.
Tried to fight: Poor or inexisted mobile experience.
What it means for SEO:  Around this time, mobile internet users surpassed desktop internet users in the US, also known as the "Mobilegeddon". Naturally, Google couldn't overlook this fact and it needed to establish that the experience offered by websites on mobile devices was on par with the experience they offered on desktop. As a result, mobile optimization became pretty much mandatory, and mobile friendliness a should-have rather than nice-to-have.
5. RankBrain
Rolled out: October 26, 2015.
Tried to fight: Irrelevant/shallow content, poor UX.
What it means for SEO:  Technically speaking, RankBrain is part of the Hummingbird update. Accordingly, its job is to serve the best matching result as per user intent. What this means for SEO is that you will have to optimize your pages for relevance and comprehensiveness with the help of competitive analysis. 
6. Bert
Rolled out: October 22, 2019.
Tried to fight: Content with bad writing/ lack of focus.
What it means for SEO: Yet again, another major algorithm that tries to push low-quality content out of the picture. The Bert update uses natural language processing technology to better analyze search queries, interpret text, and identify entities and relationships between entities. What this means for you who want to follow Google's guidelines is that you should lose the fluff words and use a natural writing style. Now, good writing is rewarded.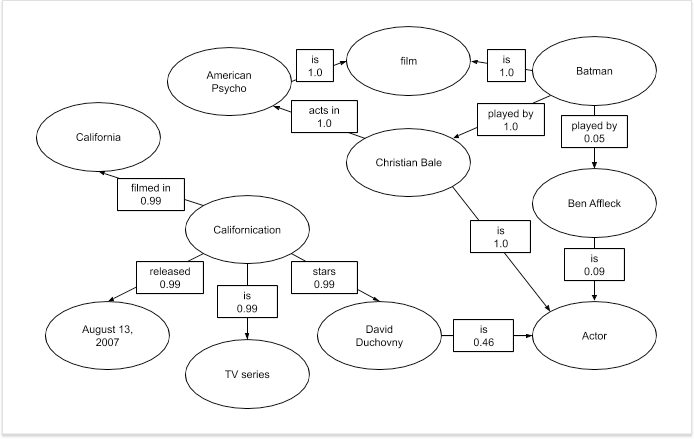 7. Core updates
Rolled out: 2017 – today.
Tried to fight: Misc.
What it means for SEO:  Not all big Google's core updates have certain names. For the last few years, Google has started to refer to bigger updates as core updates. Up until then, Google was more transparent about its major updates, their effects, and their consequences. Now, the tech giant has become more cryptic with this kind of information. As a result, the only thing you can do after a Core update is rolled out is to keep track of the SERP history for the keywords you are targeting. Also, you can compare the keywords post-update with your competitors.
Regardless, those Core updates shouldn't trouble you or your SEO team that much. Because there is a way to create a Google-update proof strategy. 
Here are the dos and don'ts!
Dos & Don'ts for a Google-Update Proof SEO Strategy
Right from the get-go, it must be said that your website should follow Google Search Essentials, formerly known as Webmaster Guidelines. 
The do's and don'ts that follow are related to the Google Search Essentials. These Essentials are the core parts of what makes your content and pages web-based content appear and perform well on Google's SERPs.
1. Offer great UX
There was a time when the number of times a keyword would repeat in the content and the number of backlinks were the two major important factors of SEO. Back then, keyword stuffing, and getting as many (low-quality) backlinks as possible was a winning tactic. But these kinds of tactics don't make up for a valid SEO strategy anymore. Quite the opposite.
Since 2020, offering a great User Experience (UX) matters to Google now more than ever. If you offer users a good UX, Google will want to reward you with better positions in the SERPs. 
Especially if you have a WordPress site, it's usually easier to improve UX on WordPress.
So what can you do to offer a great user experience? Strange as it may seem, Google is very transparent about the factors that offer good user experience. As a matter of fact, Google has published the Page Experience report which includes the most vital metrics for UX.
Here's what you need to know.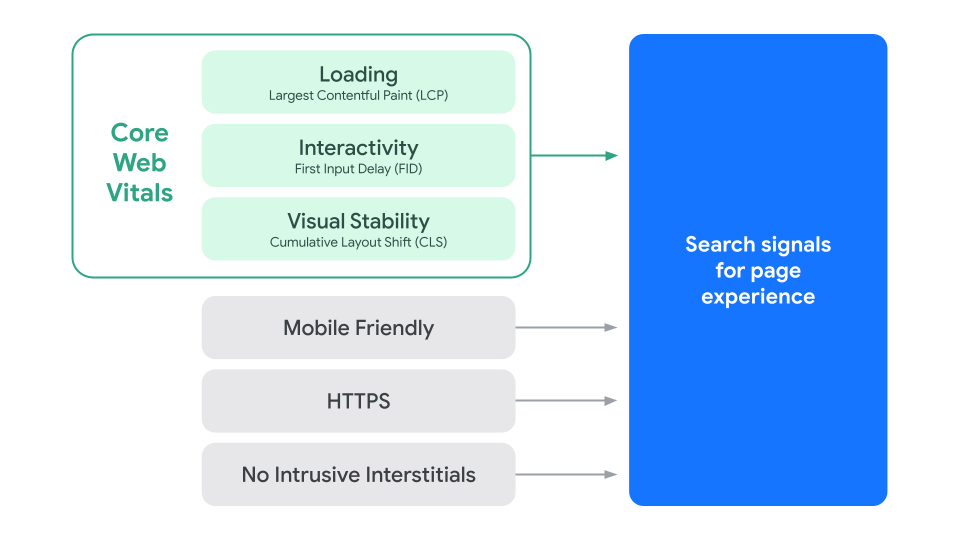 Core Web Vitals
Core Web Vitals tests the speed, responsiveness, and stability of a certain page. Keep in mind that Google evaluates page experience metrics for individual URLs rather than your website as a whole.
Let's talk about the first Core Web Vital – loading speed. A good speed in Google's book is when a page loads in less than 2.5 seconds.
Responsiveness is about the interactivity that users have with a page. It's the time between when a user first interacts with your site and the time it takes for your site to respond. A good user experience is usually found when responsiveness is under 100ms.
Finally, The best visual stability can be found in pages that maintain this metric below 0.1.
More on how to find these numbers later.
Mobile-friendliness
Since the Mobile-Friendly Update in 2015, mobile-friendliness and responsive web design are vital. Smartphones, tablets, multimedia phones, and feature phones all count as mobile devices.
Mobile-friendly pages should meet these criteria:
They don't use rare software (i.e. Flash)

Content size adapts to the screen size

The text can be read without having to zoom in.

There is enough room between links or buttons to tap on anything without problems
HTTPS usage
HTTPS is HTTP with encryption and verification. Making use of the first one is highly advised. For your pages to run under HTTPS instead of HTTP, you need an SSL or TLS certificate installed on your website – a cryptographic protocol that provides communications security over a computer network.
Intrusive interstitials
Intrusive interstitials are a no-go for Google. But what is an intrusive interstitial? Page elements that obstruct users' view of the content, overlays that cover the whole page, and dialogs that obfuscate the underlying content – all of these count as intrusive interstitials. They usually are used for promotional purposes; you may have used any of them yourself.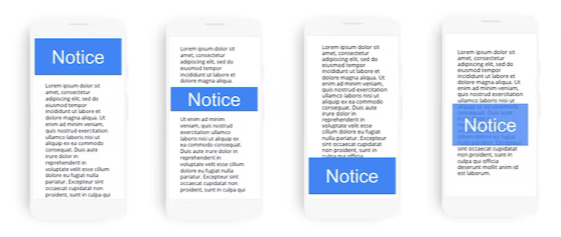 Instead, what you should do is create unintrusive dialogs. Meaning that users can access your content without them being interrupted by a dialog. In practice, the best way to do this is by using banners that take up only a small fraction of the screen. Therefore, you can grab your users' attention without deteriorating their experience.
Test your UX
Now that you know more about Google's search signals for user experience, how can you actually test these and optimize your URLs and website according to them? Google provides 3 tools to achieve that.
Of these three options, you better use The Chrome User Experience Report, as you can asses your site's performance without having to manually instrument analytics on your pages.
2. Content is Your Ally
Every content SEO strategy that is looking to go far, needs content. To rank in the SERPs, you need to create the kind of content that will get you there. And the kind of content that will get you there has to meet certain criteria.
As we saw in Google's major updates earlier, most of them were related to content. The conclusion, and the current state, is that if you are going to create content for SEO, you will have to put time and effort into it – or avoid doing it for SEO purposes entirely. 
Do keyword research
After you find the topic you want to write about, you need to do your keyword research. It's also not unusual for keyword research to precede choosing your topic, as it can reveal titles and ideas you hadn't thought of before or couldn't have known otherwise.
Understand search intent
While almost everyone is doing keyword research these days, understanding search intent is overlooked more often than it should be. By understanding search intent, you understand the kind of content you need to create.
There are three basic user search intent types:
Informational:

Looking for information through articles guides, and how-tos.

Transactional:

Know what they want and are looking to buy something specific.

Navigational:

They are looking for a specific website (usually a brand name, i.e. "Twitter").
So, if the search intent is transactional then you shouldn't make informational content. For example, if the search intent for "gold hoop earrings" is transactional, then Google will rank pages from domains that sell gold hoop earrings directly. If you thinking about creating an article in your blog with a title like "8 Gold Hoop Earrings That Are Now En Vogue" in order to rank it for the same keyword, you aren't going to go far – or rather up on the ranks.
Make it big, unique, and evergreen
Although there is no specific number of words you need to write, usually, the more you cover a given topic, the better. That said, you shouldn't fill your content with fluff just to increase the number of words there are. Because, remember, Bert is out there to get you!
Making your content unique means giving your expertise on the subject that your readers couldn't find elsewhere. The more unique your content, the more engaging it is and the more backlinks it can get organically. But more on link building later.
Finally, evergreen content is the kind of contest with the highest ROI. Contrary to newsworthy and ephemeral content, evergreen content is relevant now and will remain relevant in the distant future. Speaking of which, let's see how you can make this happen.
Keep your content fresh
No matter how evergreen your content is, you need to keep in mind that even evergreen trees need some care to keep being evergreen (or trees for that matter). In our case, the care you will need to give your content is to make it up-to-date. Every now and then, usually once a year, you should pay a visit to your best-performing content, and make the necessary changes to keep it fresh. In practice, you need to make sure that your content: 
– Has no 404s or inactive links
– All images appear as should and are optimized
– Add/ remove anything significant that is/ isn't relevant since the last publication
– Proofread the whole thing
– Update date upon republishing
Here's an example regarding keeping the content fresh from our growth hacking blog. The last piece of content we published before the one you are reading is Black Friday History: From 1869 to 1929 to Today. We first wrote this article in 2018. There is Black Friday every year but this doesn't mean that we have to write about Black Friday every year. Every year, at the beginning of November, we revisit the article and republish it according to the checklist above. 
We should add one more advantage when you keep your content fresh. Whenever you republish content, and you do it right, there is a chance that the content will not only keep performing well but that it will perform even better.
For example, a few years ago, we created an article about The 19 Traction Channels for Extraordinary Growth. It's not our best-performing content and not our worst-performing either. But it does bring some organic traffic. So each year we make smaller or bigger changes and update it.

And after each update, it usually performs better. So that's what you should consider doing every year with your blog posts that bring organic traffic.
Optimize your images
Content is not only words. An article should almost always contain images. Images themselves can be SEO-optimized and should be SEO-optimized.
Here's how to do an image optimization for SEO in brief:
Consider the image placement

Ensure relevant and unique Content

Select the right file format

Go for mobile friendliness 

Pick the right resolution

Decrease the file size 

Write precise file names

Use alt tags
3. Use the Right Link-Building Tactics
There are two ways to do link-building in SEO. The good way and the bad way. Let's get to know more about these ways so that you can know what to do – and what to stay away from.
White hat link-building techniques
White hat link-building techniques are the kinds of techniques that follow Google Search Essentials. Alongside content, backlinks are the most important ranking factor. It's been like this since pretty much the beginning of Google's search engine, only now Google's algorithm is way stricter in its standards regarding these links.
What's more, if your SEO strategy includes content creation, it should also include link building for said content. Otherwise, you are creating content that is not going to get much organic traffic. And organic traffic is usually where most trafficking can come from.
These are the most popular white hat link-building tactics worth trying:
Claim links from "stolen" images
You can read them in detail here.
Black hat link-building techniques
Black hat link-building techniques are the kinds of techniques that don't follow Google Search Essentials. In contrast to white hat link building, black hat techniques are not only risky, as you might get penalized by Google for using them, but they often have no impact on your SEO.
Often, they are high-risk no-reward tactics. And who wants that anyway? Probably not you, so stay away from black hat link-building techniques.
Such tactics include:
Spam links through comments on Blogs 
You can read them in detail here.
4. Go for the long-term game
SEO is all about playing the long-term game. Whenever you read anything about "ez SEO wins" and "SEO hacks" you probably should look the other way.
In contrast to other marketing branches, like PPC, the fruits of your SEO labor take longer to harvest. SEO takes time. Good SEO takes even more time.
Here's what a quick content SEO strategy can look like: You write a 600-word long article with an article spinner/ rewriter tool. You know, in order to save time. Then you publish the link on your social media profiles. A little later you try to get a few backlinks by spamming the URL of the article as a comment in random blogs and forums, as part of your link-building.
And here's what a content SEO strategy should look like: You do keyword research and write a 3k-word long unique and SEO-optimized article which is a guide with a clear scope and intent. Then, you distribute this guide to your social media, email list, relevant communities, and forums. And then, you start a systematized link-building campaign to try to get backlinks from high authority and relevant domains.
See the difference? You need to be patient and play the long-term game.
5. Focus on the user, not the search engine
It may sound paradoxical that you spent your time reading about a Search Optimization Strategy, only now to read that you shouldn't focus on the search engine part so much. But there's truth in that.
Google itself has written its "Ten things we know to be true" manifesto, which explains some of the core parts of its philosophy. Can you guess which is the first of these things?
That's right. Google's first thing that knows to be true is that you should focus on the user and all else will follow.
Indeed, Google has shared the Web Vitals we examined a few headlines before. But besides ticking the boxes of those Web Vitals, you need to consider a few other factors as well. And to do that, you need to ask the right questions.
– How do you feel when you navigate your website from the user's perspective?
– Are you being too spammy with your copies?
– Are you being too pushy with your pop-up banners asking for emails and information?
– Does your website only want to impress or also help along the way?
As Google says, focus on the user and all else will follow.
Google-Update Proof SEO Strategy: Conclusion
In all fairness, no one can predict the future. No one can be 100% certain that the SEO strategy they use today will remain a winning SEO strategy for tomorrow.
However, we draw our conclusions through history. And history has taught us that Google is on the side of those who are on the side of the user. Those who offer a good user experience, try to understand the user's intention and solve their problems.
If we could sum up this whole article in one sentence and how you can create a Google-update proof SEO strategy, it would be this: A technically sound and fast website with great UX that has on-page SEO-optimized quality content that gets backlinks from high authority and relevant sources.
So, next time a Google update rolls out, don't lose your sleep. Because you'll have nothing to be afraid of.
That's not all folks!
Search Engine Optimization (SEO) is commonly associated with optimizing websites for Google's search engine, but the concept extends far beyond that single platform. SEO principles are increasingly relevant in other digital channels where users seek content or products. For example, app developers apply ASO (App Store Optimization) strategies to boost their app's visibility in Apple's App Store or Google's Play Store. Similarly, sellers on Amazon employ SEO techniques specifically tailored for that platform to ensure their products appear at the top of search results within the Amazon ecosystem. Social media channels, video platforms like YouTube, and even specialized search engines like Pinterest also have their own sets of best practices for optimization.
Expanding upon the importance of SEO across various platforms, it's crucial to not overlook the significance of local SEO, especially for local businesses. Local SEO focuses on optimizing a business's online presence so that it shows up in localized search results. Whether you're a brick-and-mortar store or a service-based business operating in a specific geographic area, local SEO can be instrumental in driving organic, location-based traffic. Platforms like Google My Business, Yelp, and even local directories are essential channels for local SEO. They help improve visibility in local search results and in map-based queries, which can be particularly beneficial for small businesses aiming to attract nearby customers. Implementing a multi-faceted SEO strategy that includes local search optimization can offer a competitive advantage and help your business stand out in a crowded digital marketplace.
So, when you think of SEO,  you need to consider multiple channels to be truly effective in today's fragmented digital landscape.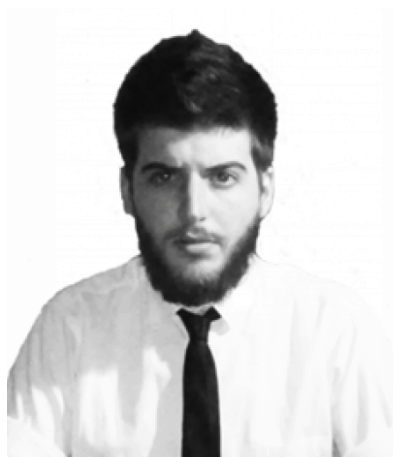 I write for GrowthRocks, one of the top growth hacking agencies. For some mysterious reason, I write on the internet yet I'm not a vegan, I don't do yoga and I don't drink smoothies.