More and more businesses all over the globe are using video marketing techniques in one way or the other. This is not surprising at all since each year, access to smartphones is growing. Also, gradually, people around the world gain access to faster and faster internet. Therefore, internet speed no longer prevents users from consuming online video as much as it used to. 
So, how can video help you with your B2B marketing?
And what do you need to keep in mind before making your first B2B marketing video?
Let's take things from the beginning.
What Is B2B Marketing?
Before talking about how things work in the world of video marketing and what you need to do, it is important to first understand what B2B marketing is and how it is different from B2C. Business-to-business marketing is the process in which a business aims to sell a specific product that they have manufactured in-house to some other company that needs such a product. In many ways, B2B marketing is quite similar to B2C marketing, although it does have some additional approaches that you might need to reach new clients.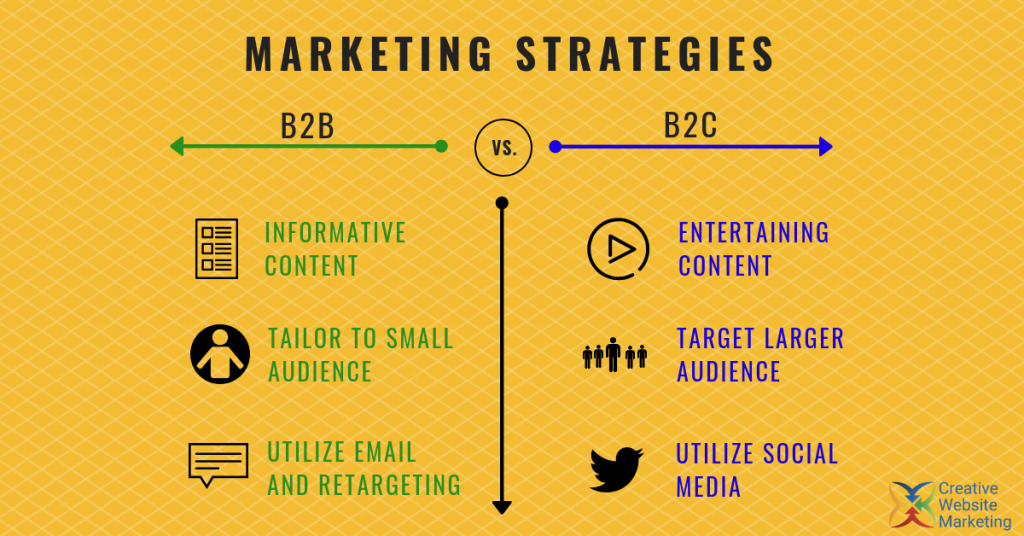 B2B marketing revolves around a specific group of people or small groups within a given industry. The main goal in B2B marketing is to have good relations with the manager or a higher-level decision-maker in the organization. On the other hand, on the B2C side of things, the business directly contacts the consumers of their products. 
In B2C, the consumer does not need to know all the technicalities from the business side as long as they receive the end product. However, in a B2B relationship, it is important to convey all the technical information to the client or a business because they are going to use your product in their company in one way or the other.
The decision-making process in B2B takes longer, but in the case of B2C, the consumer can easily make their decision on the spot and purchase the product. 
Top 9 Things to Consider While Making a B2B Video Marketing Strategy
Here are the top 10 important points to consider while drawing up a B2B video marketing strategy for your business:
1. Define Your Strategy
There is an old saying that applies to any video marketing strategy, which is "failing to plan, is planning to fail." This helps to highlight the importance of having a sound, well-planned video marketing strategy for your brand's success.
The critical aspect of having a good video marketing strategy is to make it seamless with your other marketing strategies. Keep in mind that video marketing is not a standalone tactic you will need to use to get more clients. It needs to complement other marketing techniques and strategies that you have put for your business.
2. Set Your Goals
There is nothing more important than setting your goals before starting out. To make goals for your marketing video, you will need to understand the purpose of the video.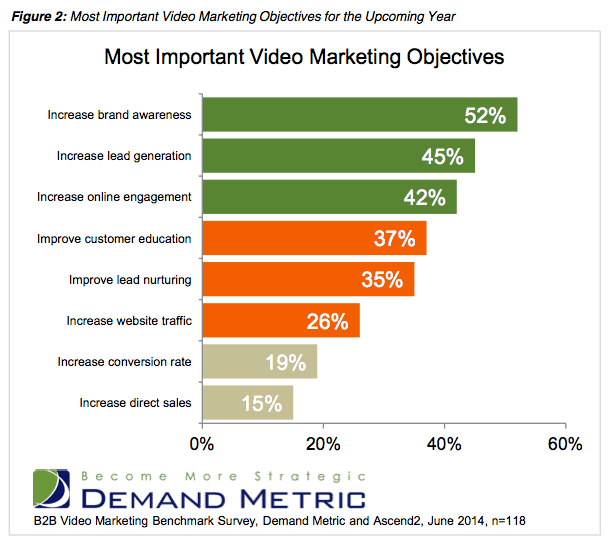 The best way to make a goal is to have a single goal for both video and other marketing strategies on which you are working. This will also help you focus on the content of the video along with its style. Keep in mind the specific part of your growth funnel that you are targeting with your video marketing.
3. Types of B2B Marketing Videos
Not all B2B marketing videos belong in the same category. As a matter of fact, they can be quite different, depending on what you are trying to achieve with a video.
On the one hand, you can have a video ad on Facebook with an educational video. On the other hand, you can have a testimonial video embedded on the homepage of your product or service.
There are a lot of types of b2b marketing videos but these are the most common ones:
1. Testimonial video
2. Case study video
3. Educational video
4. Tutorials
5. Spotlight videos
6. Webinars on live streaming platforms
4. Easy To Digest
The content of your video does not have to be complex to be impressive; a video will help your clients understand what you are offering in terms of a service or a product. Try to make your video in such a way that it describes itself and gives the viewer the list of solutions that your product will provide, all while still keeping the tone of the video semi-formal and entertaining.
Remember, nobody enjoys watching boring, PPT-like videos full of business jargon where there is nothing fun or entertaining.
5. Keep The video Short 
We all know when writing content online, the greater the length of the text, the higher the conversion and traffic. But when it comes to marketing video statistics, things are a bit different. Usually, the smaller the length of the video, the bigger the engagement. A study concluded that 75% of the B2B marketing videos were shorter than 2 minutes in length. Even videos that are a minute long can quickly grab a viewer's attention if you have made it well.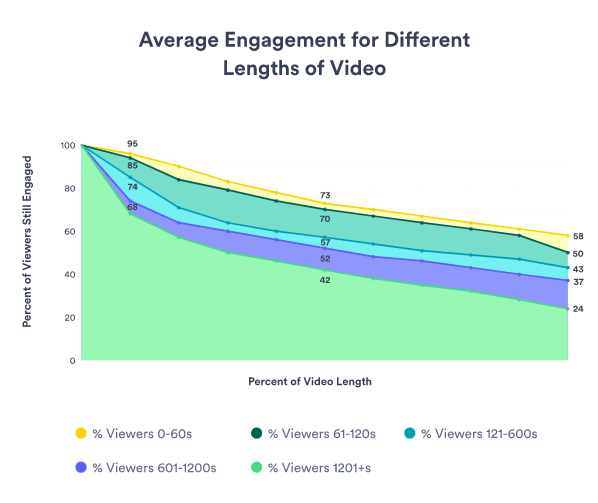 It does not matter if the video is short, as long as it hits the mark and engages the customer in thinking about the product you are offering. But keep in mind, there are some cases where you might need a longer video. You will need to save the longer videos for the lower parts of the sales funnel when the prospective customer has shown interest in your product. 
6. Storyboard Your Video
The key to having a great marketing video for your brand is to have a good script in the first place. A storyboard will not only help you understand the visual outline of the video, but it will also help all the other people involved in creating the video to have an idea of what you need from the video.
For example, if the video is behind the scenes with your team, you can show how their day goes at the office and what activities they perform. Or, if it's a selling online guide, you need to define the process, take viewers into more details, and wrap up with some sales tips.
Make the storyboard from beginning to end and hand over the script, which the narrator will be dictating. Both the storyboard and the script needs to inform what people need to do in the video and how their part needs to act.
7. Decide Your Budget
Once you have made a clear strategy of what you want with your video marketing, make a budget for how much you want to spend on your video campaign. Make a list of all the things you will need, including equipment rental.
In addition to this, you will also need to calculate how much you will be paying to those people who will shoot and edit your video. The other path which you can follow is to outsource the project and hire a professional production team. Simply explain your vision and requirements and they will handle the rest to give you the final video. 
8. Don't Forget To Bring In The Emotional Appeal
A lot of marketers think that rationality is the key to win in B2B marketing, but research has shown that having an emotional connection in your video will help you to produce a more significant impact on the audience. Make sure to keep the emotions very subtle; they should not be overpowering.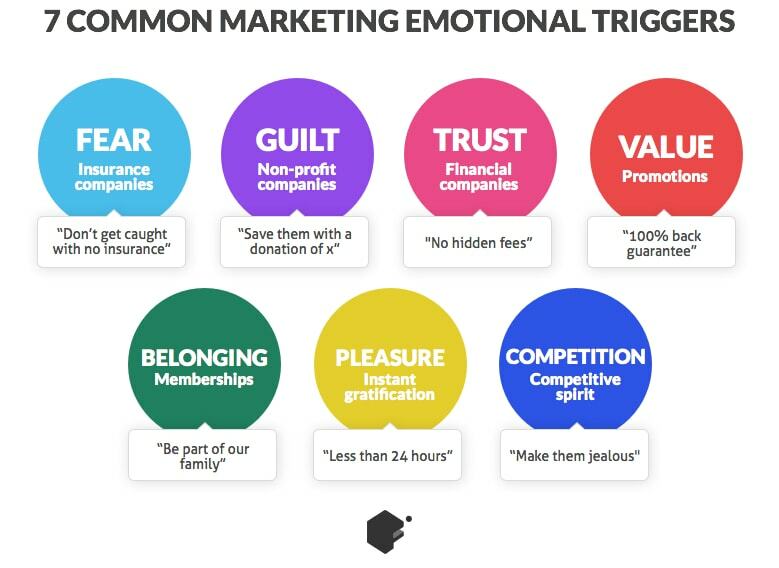 The main objective of adding an emotional touch is to make the viewer like your video in other ways than just because of the product. Today, many B2B marketing videos have a humor element along with a sense of wonder. These two play an important role in keeping the video exciting and fun. 
9. Evaluate The Marketing Video 
The video is shot, edited, and uploaded on various platforms; its ads have been playing on several social platforms by you. Once the video completes its consumer journey, it becomes necessary for you to track down the metrics that play the role of KPIs at the start of the project. This helps you receive feedback on the performance of the video, which lets you know how effective the strategy has been. These metrics also act as a guide for all the new videos that you will shoot in the future for your video marketing strategy.
According to the Digital Marketing Institute, some of the most common KPIs for marketing videos are:
1. Engagement
2. Rate of play
3. View count
4. Click-through-rate
5. Social media sharing
6. Conversion rate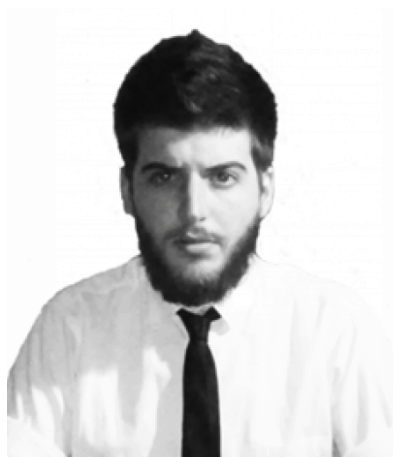 I write for GrowthRocks, one of the top growth hacking agencies. For some mysterious reason, I write on the internet yet I'm not a vegan, I don't do yoga and I don't drink smoothies.