"Who needs traffic? Let's just focus on conversions!"
Oh lord! All the times I have seen people saying that in comments all over the web…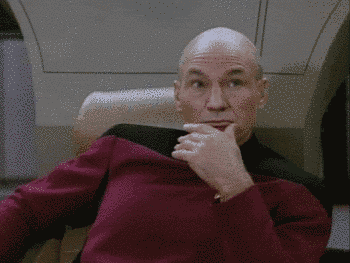 Let me ask you one simple question:
HOW ARE YOU GOING TO GET CONVERSIONS IF YOU DO NOT HAVE TRAFFIC?
Phew, now that I got this out I am ready to calmly elaborate on ways to skyrocket the traffic coming to your new website.
Always keep in mind that in the mid-zeros, traffic was the one and only key metric people used to determine their website's success.
Today conversions have also entered the equation and together they determine the success.
Given that, is your server ready for so much traffic that even Hello Kitty will say bye???
(Fail puns since 1994)
I think that we have a really ironic paradox here. The times have advanced so much and things in the digital world have become so intricate.
Yet, there are times that the solution to an issue can be really simple and old school.
So what do you do when you want people to notice your product?!
Advertisement of course.
Let's go over then, some types of online ads that can drive traffic to your new site.
Google advertising
Google except the fact that it spoiled us AF with its search engine, it has been trying to do the same in advertising.
Google search ads and Google Display network are two of the most common online advertising methods.
The first one targets directly google SERPs, while the second breaks the limitation and can be applied to almost any webpage.
Another thing is that the first one focuses solely on text while the second one on visuals (banners etc).
So why should you go for google advertising?
Google ads are faster than SEO
You can run multiple campaigns simultaneously
Everything is measurable
You have full control over budgeting
Effective targeting (where the ad will be seen, by whom etc.)
A piece of advice would be to take full advantage of the measuring feature and in fact inspect your results from different perspectives each time.
Jacob Brown, Account manager at Hanapin Marketing supports that:
Be analytical and creative, finding different ways to look at results that make the most sense for your particular account
Facebook ads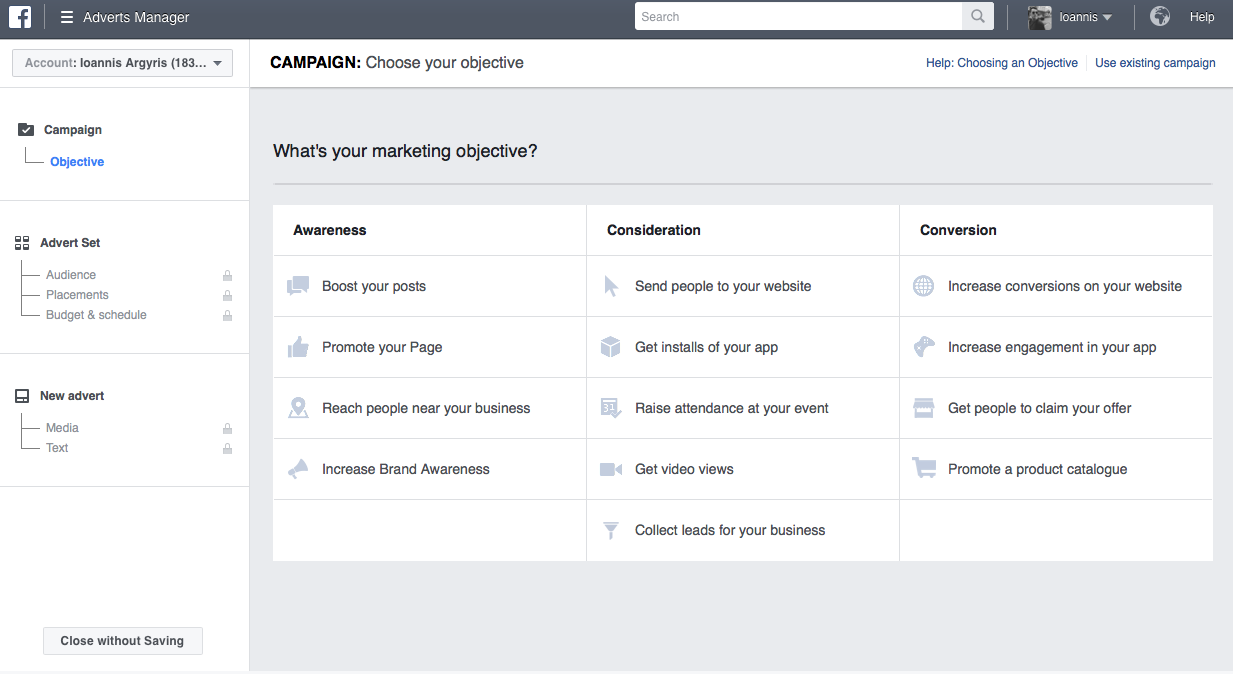 Although I will be getting deeper on how to use social media to drive traffic to your new site, I will only include sm advertising in this section.
[clickToTweet tweet="Social media advertisement is the King of ads" quote="Social media advertisement is the King of ads" theme="style3″]
I really agree with Emma North, Head of SEO at Koozai, who said a while back that people neglect advertising channels like facebook because Google covers pretty much all their needs.
This is not such a good tactic especially give that out of 3.000 billion active internet users 2.000 of them are active social media users as well.
So why go for facebook ads:
Enhanced & Niche targeting options
A step ahead of many competitors
Exquisite insights
A/B testing features
Jon Loomer is your expert when it comes to setting up facebook ad campaigns.
Twitter ads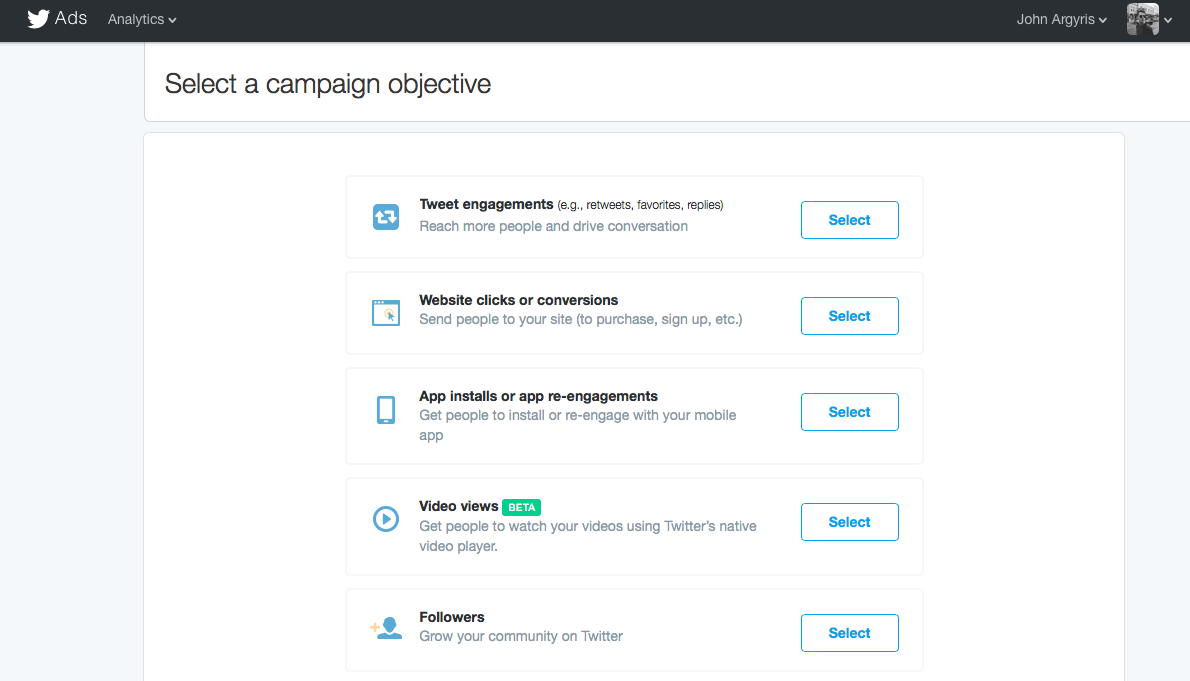 Twitter is a little bit similar to the mindset behind using facebook ads, but since we are going for ways to drive maximum traffic  to your new site, I had to make a special mention here.
Without further delay here is why you should go for twitter ads:
No text limitation in pictures (contrary to facebook)
Target specific keywords and hashtags
Exclusive features like photo cards in your ads
Set new follower goals and get charged only for new followers
Email Advertising
This will be a little more complex than the others but as effective. Actually, I was one of the people that thought that email marketing was dead.
But trust me when I say THAT IT IS NOT.
Email marketing has been a savior when solving traffic, revenue, etc issues with many of our clients.
So how about we see some steps on how to form a successful email advertising plan?
#Step 1 – Get your "whitelisted" card!
This is something that will drive more traffic to your new site on the long term. The reason is that by getting whitelisted, you decrease the chances of your emails ending up in the trash.
What you have to do is get added to your Subscribers' Address Book.
Mailchimp our little monkey email provider has a great tutorial and how to achieve that.
#Step 2 – Apply the 3 Cs (Clean design, Clear message, Clever Copy)
So getting to the actual email itself, I would strongly advise you to apply the 3 Cs.
Btw it is the first time I am sharing one of my silly made up terms to help me do my job better.
Clean design: A clean design is advisable as it will not confuse the user and he will actually do what you want more easily.
A picture or two are advisable but do not mess up a lot with colours, boxes, and generally content areas. Make sure that your design is responsive as well (mobile friendly)
Clear message: Be clear about what you want, people are not stupid you know.
Including a CTA (call to action) button at the end of your text would be one of the best ways to say the recipient "CLICK HERE" (for god's sake don't make that button red)
Clever Copywriting: Be funny, make puns, play with words. Anything that might eventually urge someone to click your CTA.
Keep it short and compelling and see your traffic exploding.
#Step 3 – Experiment & track your progress
The thing with email marketing is that it is a little bit like content marketing. There is not a specific formula for success.
You have to experiment and make strategies which fit your goals, audience etc.
With providers like MailChimp and other Mailchimp alternatives. It is really easy to track the progress of your emails and determine if the time you send the email was a smart choice or the copywriting and so on. You should wonder:
"Did I drive  the traffic that I wanted to my new site?"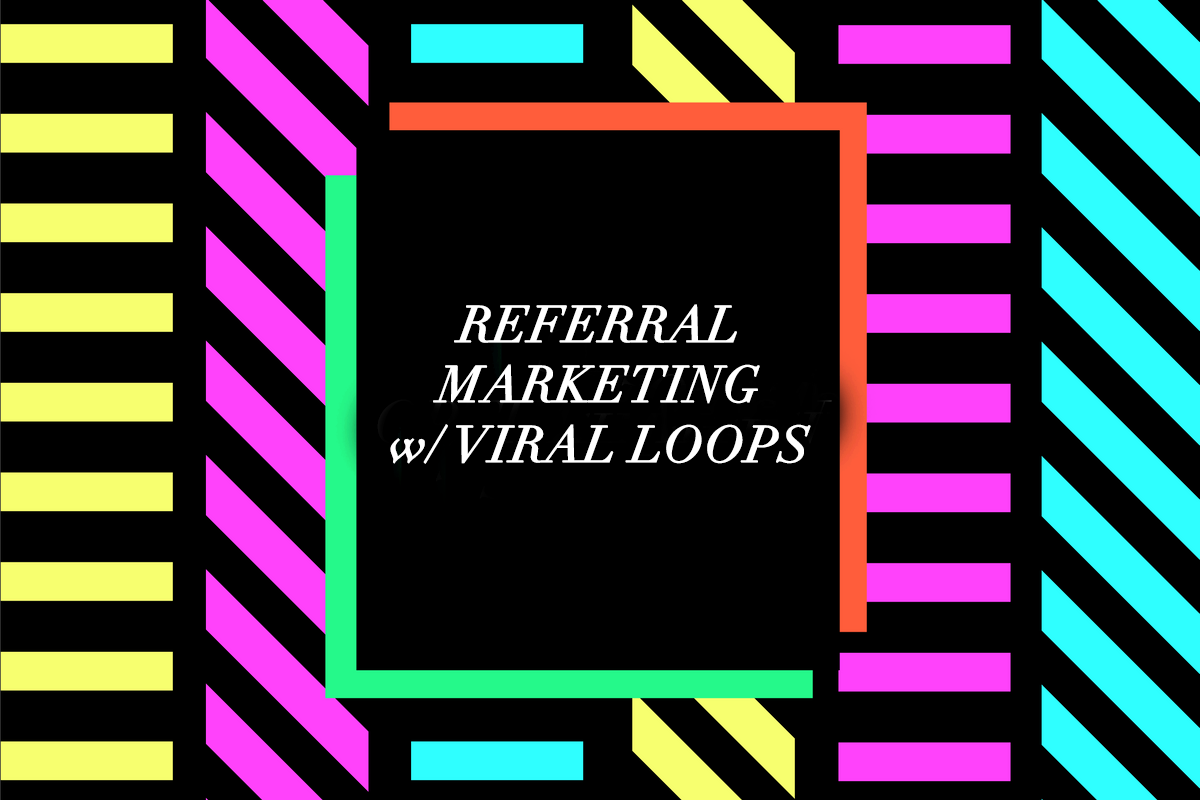 This section fits perfectly the previous section of advertising.
Let me ask you what else pops up in your mind when you hear about advertising?
Virality & Word of mouth of course! What?! Did you think of different things? IS THIS MY ARTICLE OR YOURS?
So now that we have cleared that out let's move on. (Jk of course I love you and you know it, especially if you have survived up until this point reading my SUPER DUPER ARTICLE)
Viral loops is based on the very principles of these two, but before everything else let me give a little bit more info about what Viral Loops is!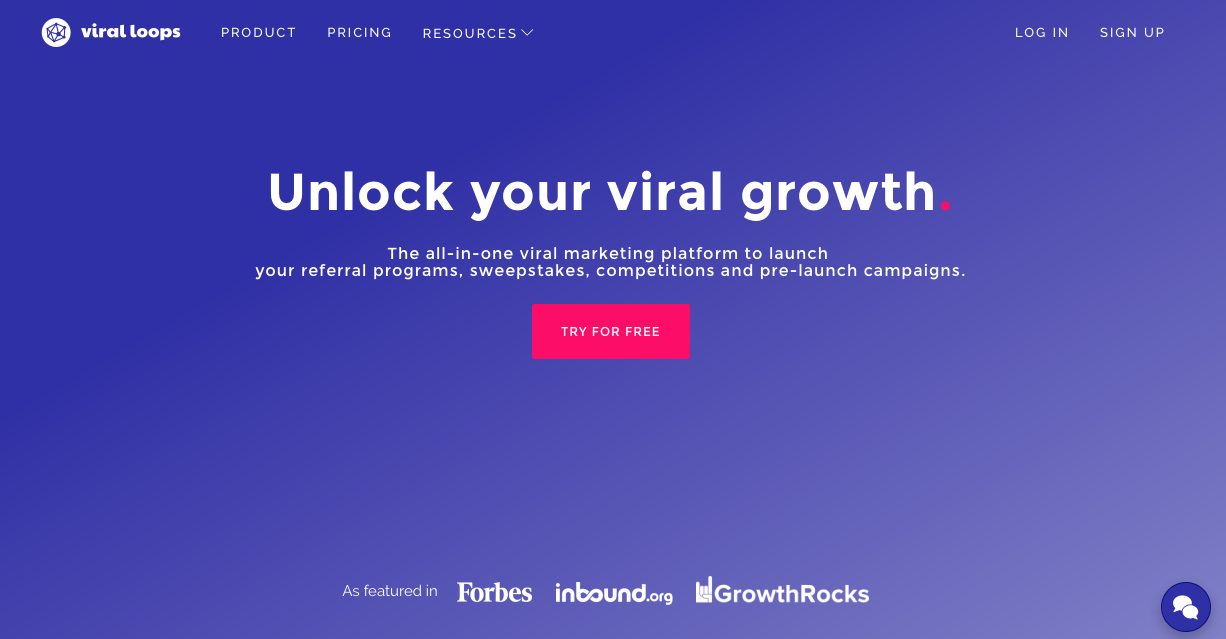 Viral loops is actually a tool created by some cool folks here at GrowthRocks. It is the first complete referral marketing platform tool and an all-in-one tool for all your viral needs.
What can I do with this sh…ehm tool anyway?
If only you knew my little, oblivious friend:
Referral programs
Promotional Giveaways
Ranking competitions
Pre-Launch Campaigns
All these are user-friendly and accompanied by jaw-dropping visuals.
The feature that boosts so much virality is the fact that in order to get more chances to win, or to rank up the ladder e.t.c your friends have to participate in the contest through the link you generated. Sharing is not enough.
This, in turn, urges them to do the same with their circle, and just like that your competition rapidly jumps from one circle to another.
The campaign is hosted on a landing page on your web page, so eventually, all these people at some point have to go through your web page.
BINGO!
That is how you drive huge amounts of traffic to your new site baby. (hi 5, fist pump and all the bro shit you can imagine following your success).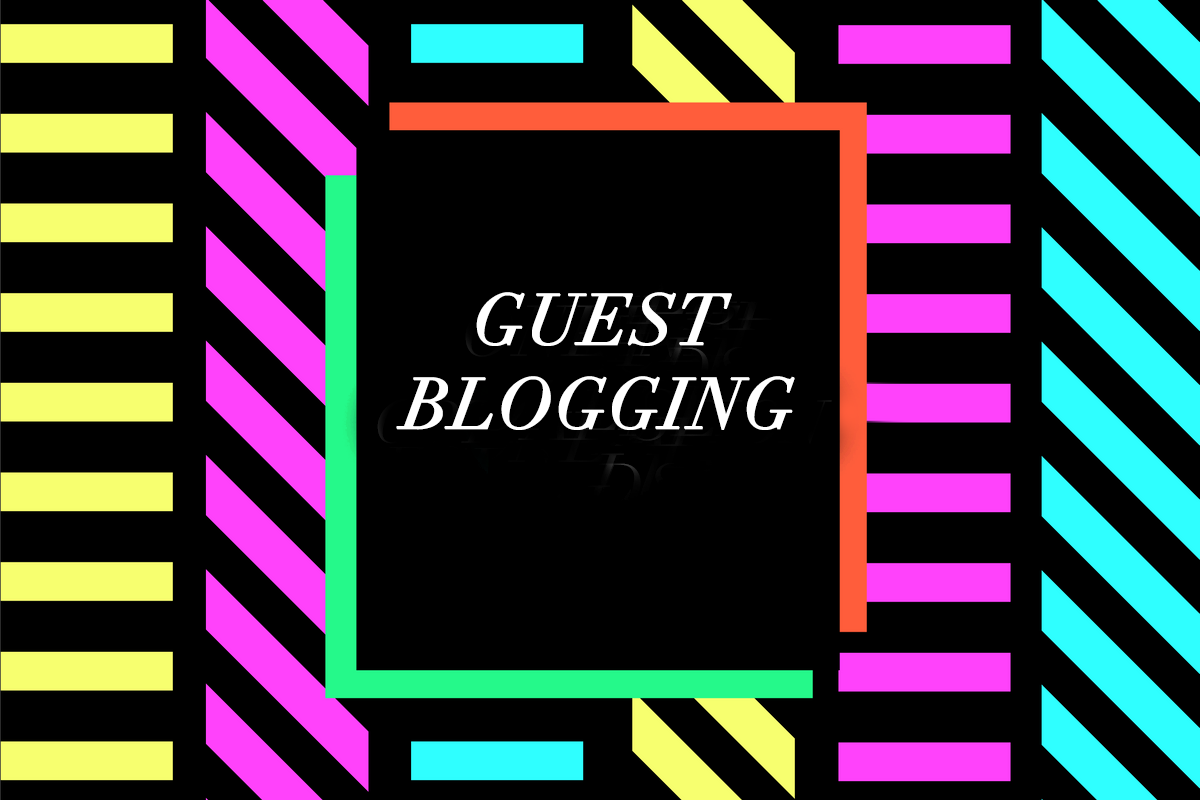 Guest blogging can be a huge boost to the traffic coming to your website. It demands a little bit of research first but it is totally worth the effort.
The first step is to actually figure out your goals, but since you are here I am safely assuming that your goal is to drive more traffic to your new site.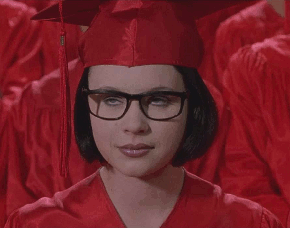 Find Guest blogging opportunities
Google Search: There are specific keywords you can use on google search, to find some websites that accept guest bloggers.
What you actually do here is target your field of interest with a keyword (e.g content marketing) + Some keywords I will provide for you to get you started.
The formula is as follows: Your Keyword + One of the following phrases
Guest post
Guest post by
Accepting guest post
Guest post opportunities
Guest Blogger
Become a guest blogger
Guest blogging opportunities
Become a guest writer
Contributing writer
Influencers as guest bloggers: Remember a long time ago when I told you that it was of immense importance for you to read and follow blogs/influencers etc?
OF COURSE, YOU DO!
Usually, influencers enjoy guest blogging and they even get requests to do so. So you can search about one of your favourites and search his name + guest post or any other variation of this keyword (see list above).
This way you will see in which sites they are featured and chances are that these sites accept guest blogging generally.
Search for Neil Patel….ehm…who said that?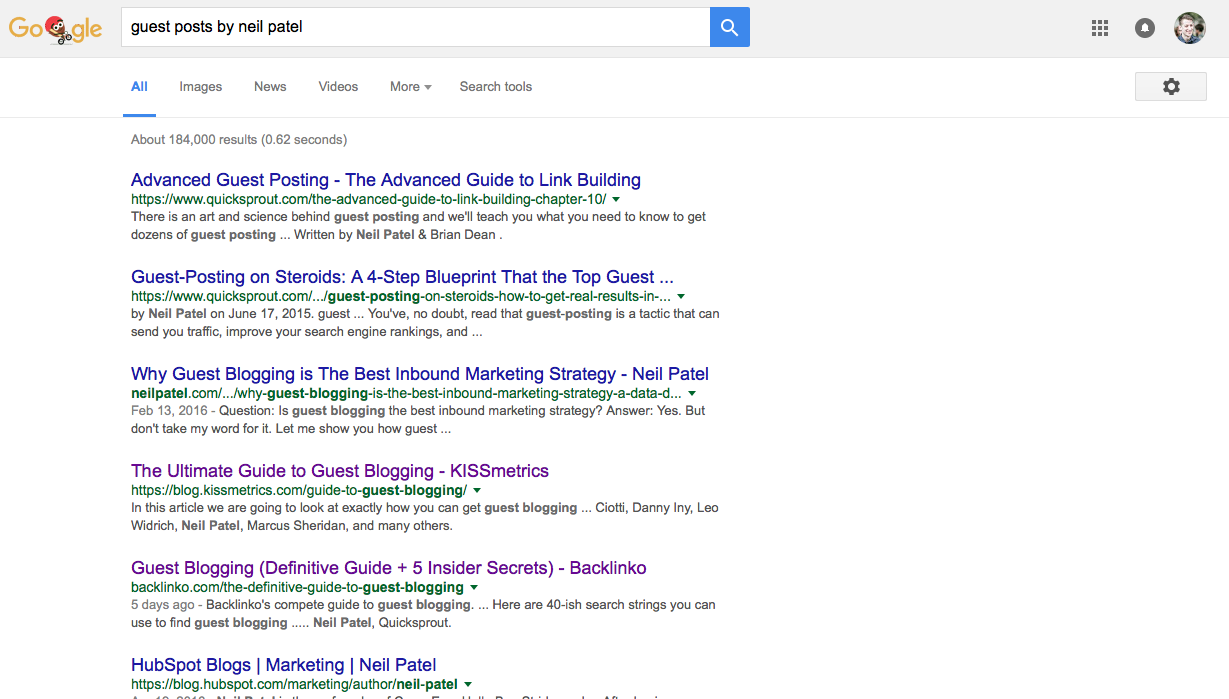 Social searches: One of the most important aspects of content marketing is distribution and guest bloggers know that.
This means that most of these guest posts are scattered throughout social media.
I think that your best bet, in this case, would be Twitter. Just search for the guest post hashtag and you will probably come upon a lot of opportunities.
MyBlogGuest: This is a tool that I found thanx to Kristi Hines over at Kissmetrics, in a guide of hers about guest blogging.
Well, the name speaks for itself, a community where you can find guest blogging opportunities.
Once you have decided on the site, profile it!
This is pretty simple, navigate through the posts of the site you are aiming for to guest blog and make sure:
You have grasped their tone of writing
This is actually a decent website to write for
The audience actually comprises the traffic you are aiming for
Just do it & pitch your idea
All that is left for you is to pitch your idea and luckily you will be accepted and in no time you will generate traffic through your guest blogging, but before contacting the blog owner make sure of the follow:
Make the email as personal as possible
Introduce yourself in the email
Include in the email why you are worthy of being a guest blogger
Pitch different ideas for content and not just one.
So recently Mark Zuckerberg showcased that he does not give a fuck by ripping off Snapchat and integrating the same features on Instagram.
Of course, I am just loling with this move and Zuckerberg has my eternal love for being so aggressive, but the ruckus that was caused by such a move shows how important social media are nowadays.
The same applies when driving traffic to your new website. The right manipulation of social media can even drive double the traffic to your new website in a small period of time.
Let's see how!
Schedule your content carefully & strategically
Although I have talked a lot of times about the fact that you have to strategically schedule the posts on your social media, I don't think that I ever had the chance to dive deeper into this subject.
My mom also tells me that I jump from one subject to the other rapidly while I am speaking and this is something that I am trying to change
Wait don't leave…back to subject /closes personal drama handbook.
First of all, it is ok to post more than once the same content but as I have said on a previous article about social media: "DO NOT SPAM THE UNIVERSE"
You can use various tools to schedule your posts like Coschedule or Buffer, but I am going to go with Coschedule since it is the one we are mostly using here at GrowthRocks.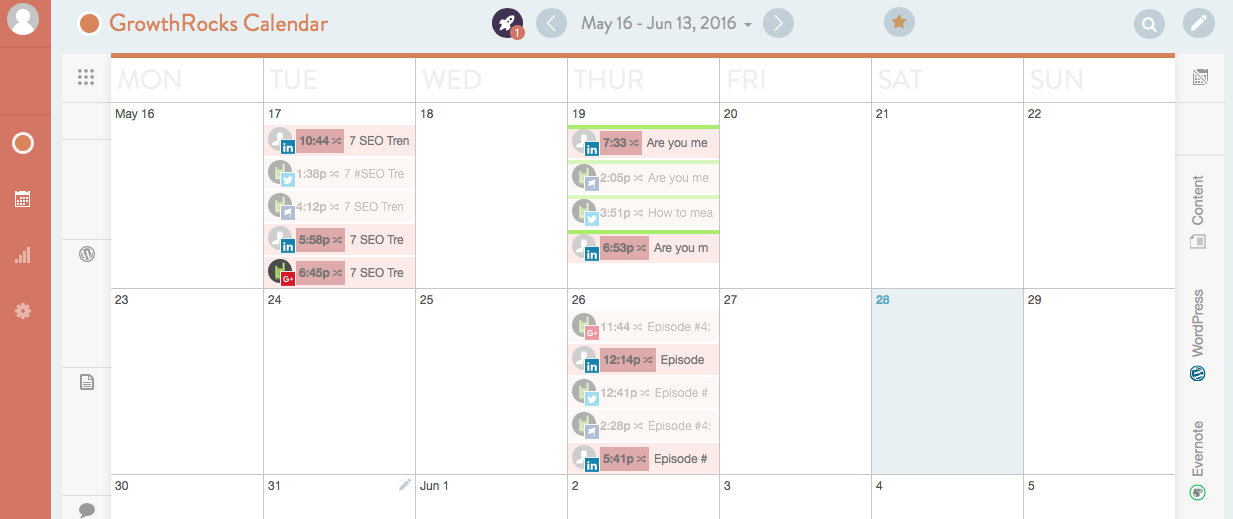 So applying the following model seems to be doing the trick for us. We are usually sharing our content:
On publish
The following day
After a week
After a month
On special occasion, whenever we see fit
As you can imagine the same density does not apply to all social media. For example, you might need to program three tweets the following day, since they are lost pretty easily but no post for facebook.
We usually do a repost on facebook the following week. But this again is a little bit up to you, given the needs of your audience.
Growth Tip: Content may not change with each re-post but the message has to.
Renewed copywriting = more traffic to your website.
Growth Super Duper Tip: Make sure the content is optimised for each social media platform specifically. (More text in some or hashtags e.t.c)
Play the goodies, giveaways & contests card
A really fan way for both of you to get what you want, ain't it. Through these giveaways and contests you will eventually lead traffic to the corresponding landing pages at your site.
One of my favourites is the free "ebook" distribution. As I explained previously this is also a top notch method for list building.
What you actually have to do is create something like a free ebook, or anything similar and then distribute it through social media.
The thing is that in order to get it the only thing you have to do is give your email.
But guess where you would have to go to do that?!
YUP YOUR  NEW WEBSITE. BOOYA /mic down, Ioannis out (well not yet)
The same mindset applies to giveaways & contests.
Get active in social media communities
Getting active in social media communities is like opening the pandora box. You never know what you will get.
BUT ONE THING IS FOR SURE, if you get traffic out of there it will be quality traffic.
If you are a Growth hacking agency like us and get involved in a growth hacking group on Linkedin, chances are that this action will perform in huge favour of your traffic.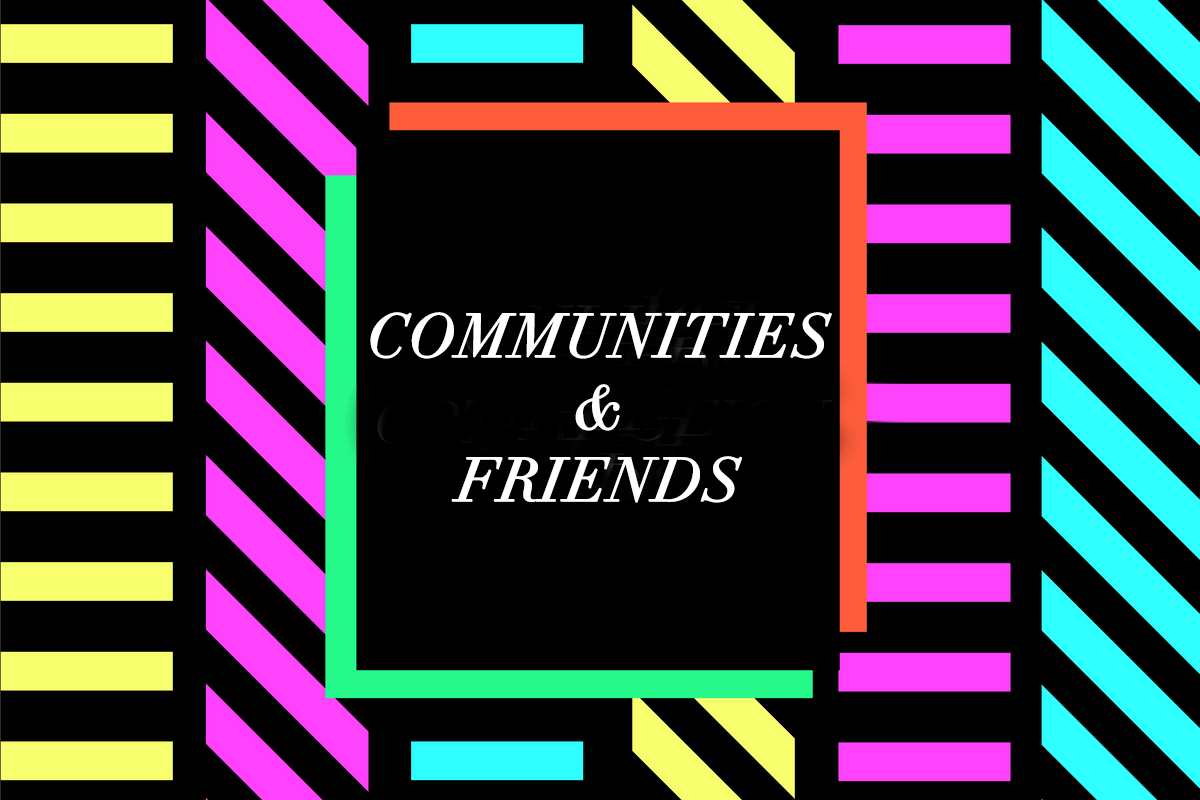 Sometimes the answer to our problems is in front of our eyes.
What I mean is that by living in the 21st century you have the privilege of being part of the biggest community there could be out there.
The internet one, and not to mention that you have free access to almost all of its sub-communities.
So if you want traffic to your website, all you have to do is ask them.
To begin with, what I  mean with friends is people that at some point you have worked with. Marketers, designers, businessmen etc.
Anyone with authority and access to a portion of the internet community. Who could say no in doing a favour for old time's sake? (trust me it always works)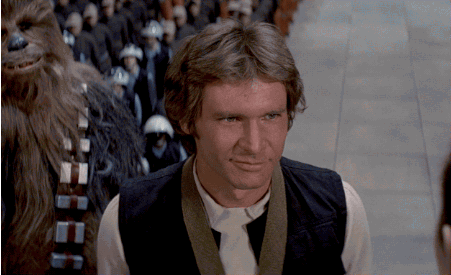 Last but not least with communities what I mean is sites like Reddit, Quora or Inbound.org.
So the thing is simple, people there ask questions, your sites provides an answer to that question.
Curate your answer with nice content, answer, and link to your site.
They see your Traffic rollin, they hatin. /insert sunglasses emoji here.
I would like to take this moment and say how sorry I am to all my dedicated readers & hardcore fans (yes to those 2-3 people).
The reason I mainly do this is because Seo along with quality content and social media is something that I have been constantly spamming you with.
Nonetheless, I try to keep it always fresh and show you different perspectives and uses each time.
Seo is a process through which you search for words and integrate them into your site, in a way that will help you Rank up in Search engines and eventually get more traffic.
In this section though we will go through the essentials of Seo optimizing.
(Plz note that this is something that you should definitely do but actually enjoy the fruits of your efforts on the long term)
Let's get this…Brain started.
There is no better place to start than a simple brainstorming. You know your brand, you know what needs it satisfies and the question it answers.
What do you think might rank you up and drive you traffic? Never underestimate intuition.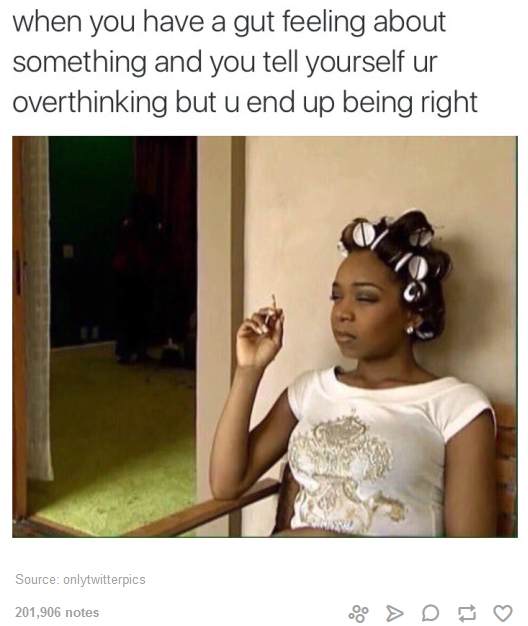 Use Ubersuggest and Google suggest enriching some of the words that pop up in your mind.
Come up with as many keywords as possible and don't be afraid by their final numbers.
You will have a lot of chances to clear them out. I WOULD STRONGLY SUGGEST a google sheet or excel where you will have the results of your search gathered.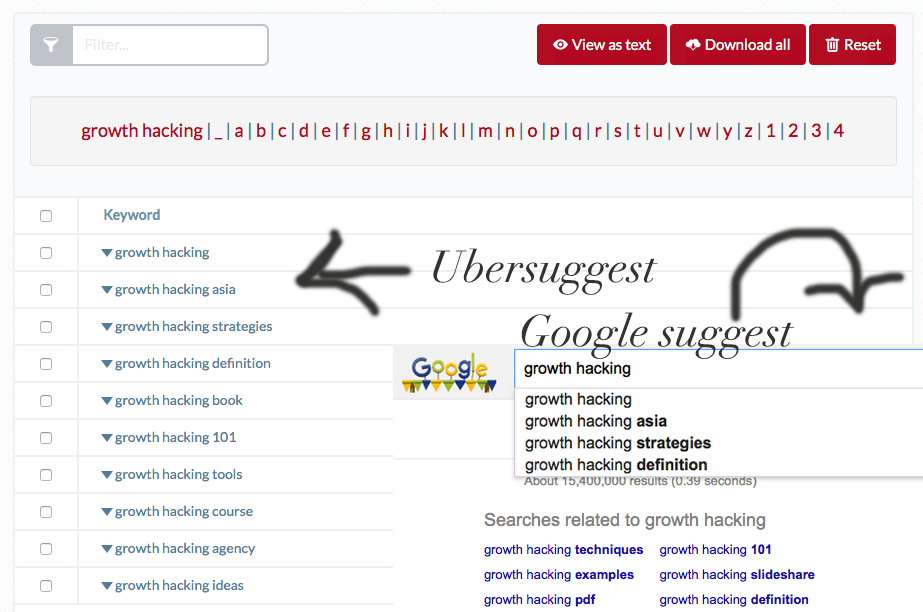 Get to know your competitors
This is one of the times that  you come to appreciate the quote
"Knowledge is power" – Francis Bacon
So what you do mostly in this step is, that you go mostly for the strong competition and see what keywords actually brought traffic to them.
Let's go through two  tools you can actually use to run the websites of your competitors and get keyword related statistics.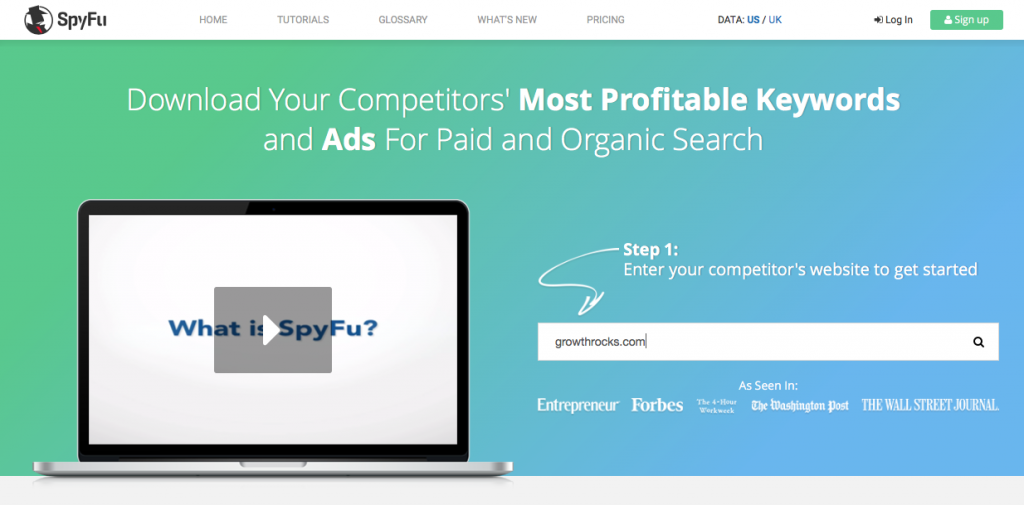 Don't be afraid to move on even if you are a newbie, the whole process is really simple. Just enter your competitor's website.
You will immediately get a wide range of statistics to check and at the top, you have a bar where you can get into more details about various things on that website.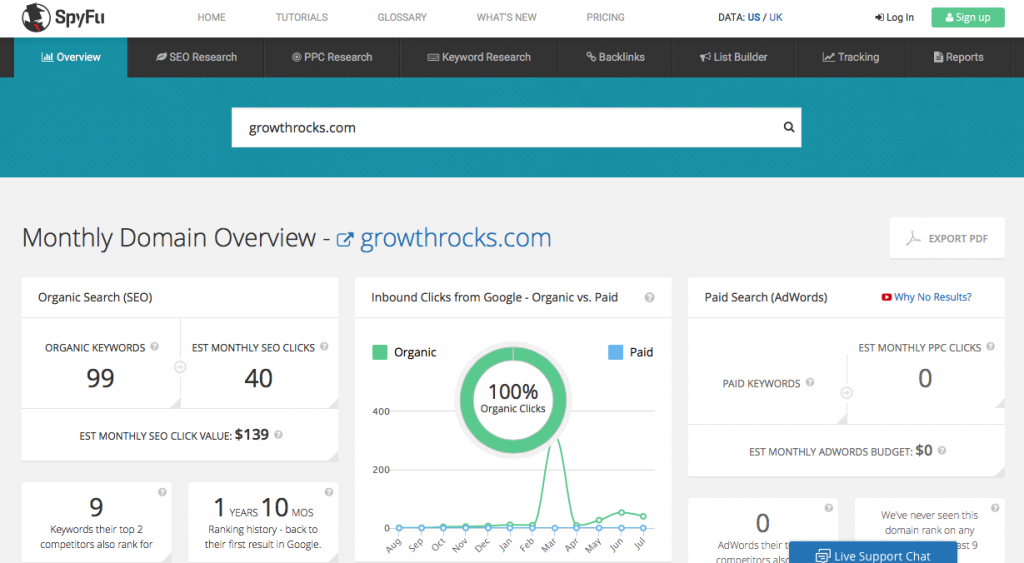 A tip for some quick keywords would be to scroll down the overview page, up to the point where you have the TOP KEYWORDS section and get quickly some words from there for your sheet.
Ahrefs follows a similar pattern, but this one is actually not for free. Nonetheless, a really good suggestion if you want to invest a little bit more.
YOU WANTED TRAFFIC AFTER ALL!!! DON'T GET GRUMPY!
GROWTH TIP ?: With sites like this one, where you don't get so much keyword results, you can search all the link specific results and see the articles,web pages where they are connected what is the title or the content that drove them there.
You might find patterns like "How to" or "Top" list style articles are at their peak.
Learn the language of the Market
Apart from your competitors, search other sites and bloggers that revolve around your field of interest.
Bloggers, especially for me hold a lot of power nowadays and there are a lot you can learn from them.
Pay close attention to their tone and their words, cause trust me that is the thing along with their unique personality that skyrocketed their traffic.
Communities are a treasure trove in this case, Quora & Reddit are a good place to start with. See what people are searching for and above all what other people answer /wink wink
Run them through Keyword planner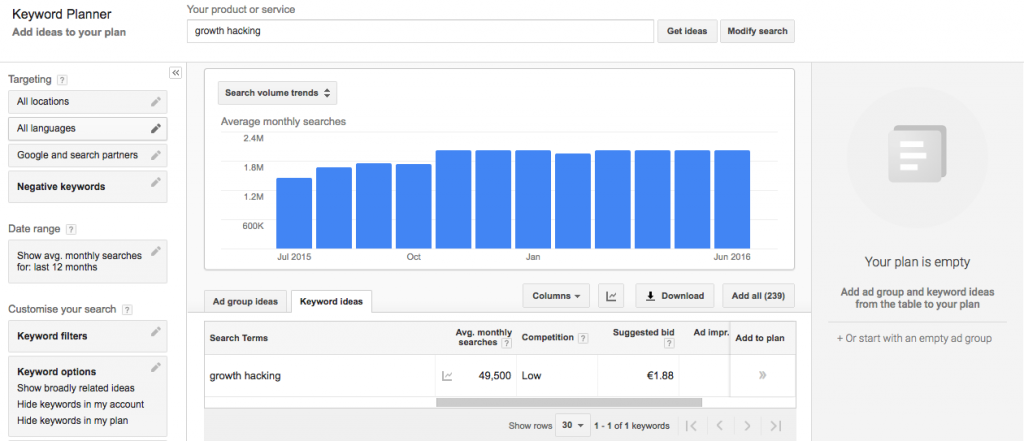 Keyword planner has to do mostly with paid advertising, but it is really helpful to see which keywords people search for monthly as well as how hard it is to rank for that keyword.
Google will even suggest more keywords for you.
So, I think I have elaborated a lot on Seo and don't forget that this article is about how to drive traffic. Given that, I will close with the following Seo tips.
Each page on your site should contain and rank for one keyword
The keyword should be mixed naturally with content
Make sure the keyword it is displayed in your URL and browser tabs
Long-tail keywords are the key to successful SEO implementation
All in all
Driving traffic to a new site is not an easy job, but with a well-organised strategy, anything is possible. Commit to your goal and do not give up no matter the difficulties.
I would be more than welcome to help you more at any time and of course, I am open to your feedback and suggestions.
Enjoy this masterpiece and have a growth rocking day!
I try to constantly improve as a person and as a professional. I recently discovered the storyteller and growth hacker inside of me. Good research, commitment, and good visualisation constitute my work aesthetic.