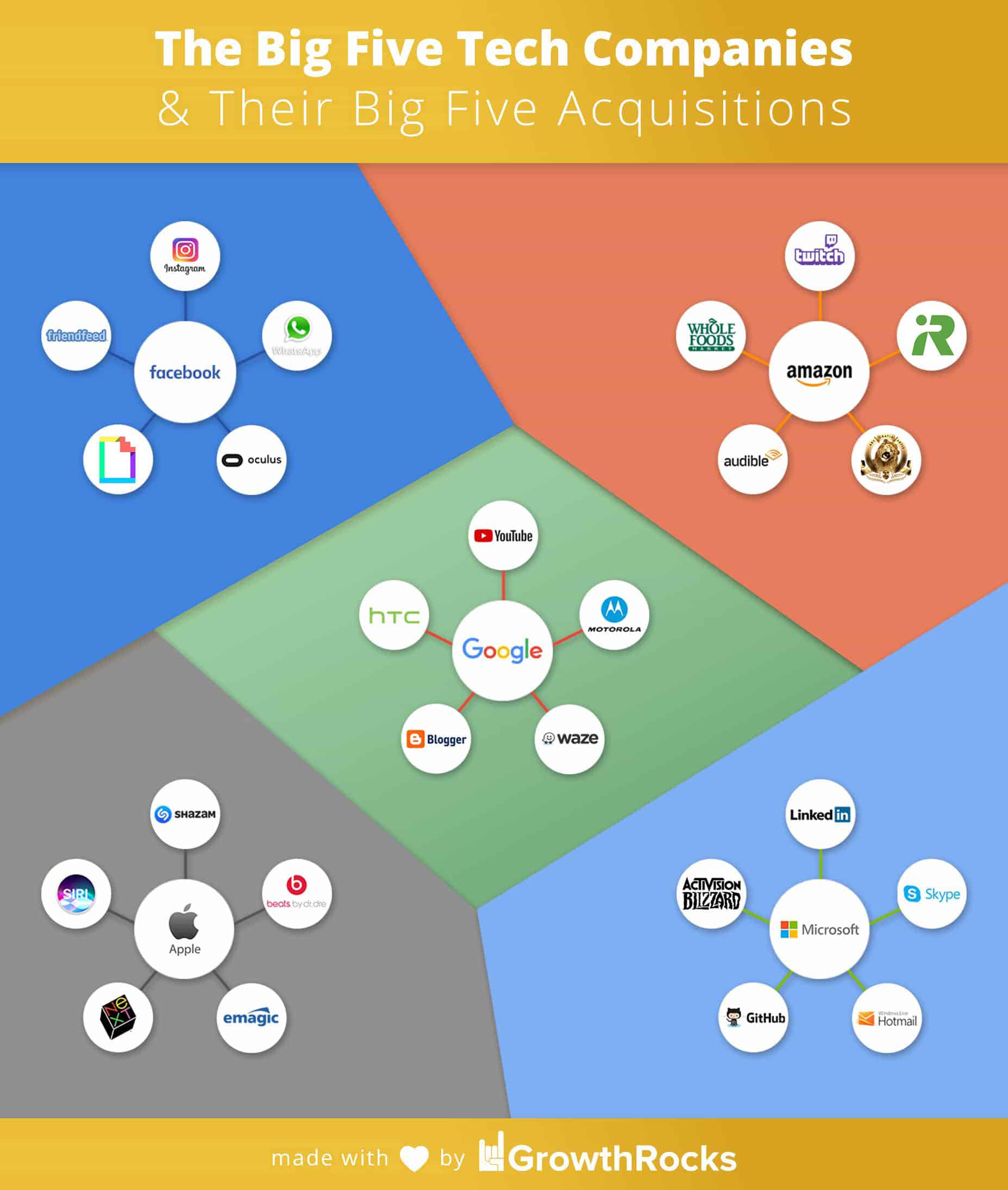 Whο Are the Big Five Tech Companies?
The big five tech companies are:
Google (Alphabet)
Apple
Facebook (Meta)
Amazon
Mircosoft
The total value of the tech giants is over $5 trillion.
Like with "Big Oil"," "Big Tobacco", and "Big Pharma", "Big Tech" is here to stay and shape today's society in more areas than just technology.
What is GAFAM?
Why is it GAFAM (or FAAMG), and not MAGA (Microsoft, Apple, Google, and Amazon) or FAANG (Facebook, Apple, Amazon, Netflix, and Google)?
The acronym, coined by Goldman Sachs, includes these companies for two reasons. First of all, the big five tech companies make up as much as 13% of the value of the whole S&P500 by market capitalization. Second, those are the leading companies that bring sociocultural evolution at a big scale and drive social change at full speed.
As it usually goes with all businesses around the free-market world, big corps have two options: grow or perish. And the way to growth is a one-way street. The name of the game: Merges and acquisitions. Since the day they were founded, the big five tech companies have acquired numerous companies and made them subsidiaries. For example, Hotmail being part of Microsoft is pretty much a given. But did you know that Minecraft, the gaming phenomenon, is also under a Microsoft division? What about IMDb or Twitch being part of Amazon?
In a way, the multinationals are their subsidiaries. And that is why they are so important.
The story of every corporation is that of its acquisitions.
So this is the story of the big five tech companies and their big five acquisitions, it terms of cost of purchase, fame, or historical significance.
And it goes like this.

1. Google (Alphabet)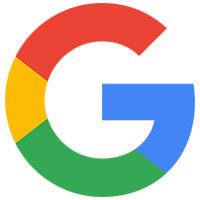 Founded: September 4, 1998
Founders: Larry Page, Sergey Brin
Owners: Larry Page, Sergey Brin, Sundar Pichai
Revenue: $279.8 billion (2022)
Employees: 190,234 (2022)
Google had a motto for its corporate code of conduct: "Don't be evil". If it had to go for another one, it would most likely be "If you can't create it, buy it". Google's list of acquisitions is a long list indeed, counting more than 240 purchases since 1998 when it was founded.
Google may have started as a search engine, but today it is a giant in the technology industry and one of the big five tech companies. In 2015, Google itself was reorganized into a subsidiary of a larger holding company known as Alphabet Inc.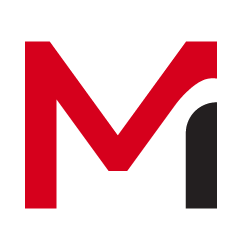 1. Mandiant
Acquired on: March 8, 2022
Cost of acquisition: $5.4 billion
Google is a pioneer in Cloud Computing. The Google Cloud Platform alone has over 100 products and creates $13 billion in revenue. As such, the Cloud Platform is a priority for the tech giant – and so is its security. This is where Mandiant enters the picture. Mandiant's acquisition was all about better protecting Google's cloud infrastructures – and its users.
"Organizations around the world are facing unprecedented cybersecurity challenges as the sophistication and severity of attacks that were previously used to target major governments are now being used to target companies in every industry." Thomas Kurian, CEO Google Cloud
– Source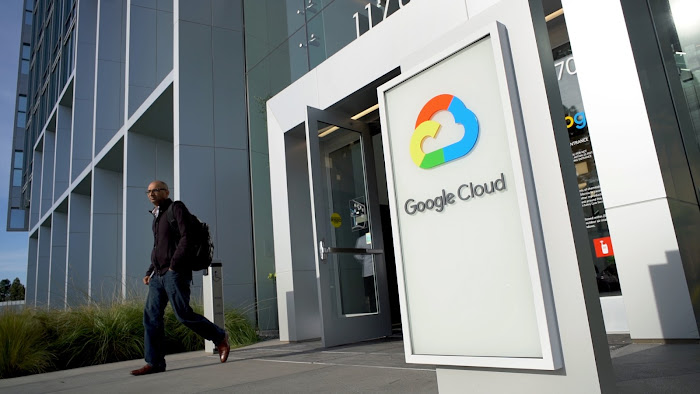 After Motorola's acquisition, Mandiant is Google's second-largest acquisition to this day. Prior to that, Mandiant first rose to prominence in 2013, when according to the report it released, China was sponsoring cyber-espionage. Later that year, Mandiant was acquired by FireEye for $1 billion. In March 2022, Google announced that it would acquire the company for $5.4 billion. Now, it's integrated into its Google Cloud division.

2. Fitbit
Acquired on: Januar 14, 2021
Acquisition cost: $2,100,000,000
 Fitbit, a consumer electronics headquartered in San Francisco, is known for its smartwatches, fitness trackers, and wearable technology. Fitbit is the fifth largest wearable company in shipments. According to the latest smartwatch statistics on smartwatches market share, Fitbit currently has 2.7% of that share. In 2022, Fitbit In 2022, Fitbit sold about 19 million devices worldwide.
Fitbit's acquisition by Google made sense. Google was already the developer of an operating system for smartwatches, called Wear OS. However, Google wasn't a hardware manufacturer and was outsourcing that process to third-party manufacturers. With this acquisition, Google could have a real impact on the wearables industry.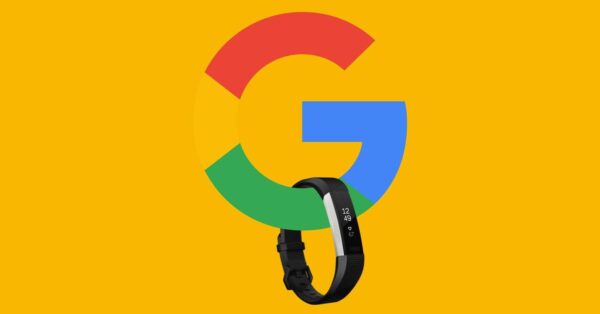 Fitbit co-founder James Park stated:
"On our own, we pushed the bounds of what was possible from the wrist, pioneering step, heart rate, sleep, and stress tracking. With access to Google's incredible resources, knowledge, and global platform, the possibilities are truly limitless".
– Source

3. Motorola
Acquired on: August 15, 2011
Acquisition cost: $12.5 billion
The biggest acquisition of our first GAFAM company wouldn't be possible without some behind-the-scenes action and a little corporate drama. At the time, Motorola was the market leader in the home devices and video solutions business. It was a market leader that was bleeding money, however, as it had a fifth straight quarter of losses.
At the point where Motorola needed some help the most, Google showed up a white knight, grabbed Motorola, and put it on its shiny horse. But Knighthood alone doesn't justify a $13.7 billion dollar acquisition, does it? So what could justify such a purchase?
Largely, there were two main reasons that lead to this purchase, namely patents and Samsung.
Regarding patents, Motorola had 17,000 patents, with 7,500 patents more pending – worth a few billion dollars in total. By acquiring Motorola, Google managed to build up the company's patent portfolio which enabled it to better protect Android from anti-competitive threats.
And then, there was Samsung. Samsung was the driving force behind Android, being the operating system's main host. But that wasn't enough for the South Korean tech company. Methodically, it was hiding Android's existence through its interface, mainly through TouchWiz. The Samsung interface was released in 2010 and featured a full-touch user interface. At the end of the day, its bloatware was wasting storage space and slowing the operation of the Android. Despite all that, Samsung didn't stop there. It degraded Android's performance furthermore, by switching out vast parts of the software – phone dialler, calendar, email client, contacts, notification center, music and video player, voice control, and much more – for its own apps.
Google had grown tired of Samsung's bloatware, skins, and gimmicks. Thanks to the Motorola acquisition, and all of its mobile-making capabilities, Google was about to teach a lesson in smartphone manufacturing. And so it did. In 2013, Google made 'its own Galaxy S4'; it increased production of its Nexus flagship phone and released a handful of well-received Motorola handsets which ran almost completely plain versions of Android.
Samsung learned its lesson, and at the beginning of 2014, Google and Samsung signed a new 10-year global patent agreement. Thanks to this deal, Google and Samsung would pave the way for deeper collaboration on research and development. This way, the two companies also showed to the industry that there is more to gain from cooperating than engaging in unnecessary patent disputes.
In any case, Google managed to convince Samsung to tone down its skins and gimmicks and focus on core Android apps. Two days later, Google sold Motorola Mobility to Lenovo for 2.9 billion dollars. Mission accomplished.

4. YouTube
Acquired on: October 9, 2006
Acquisition cost: $1.65 billion
In 2005, Google released its video hosting service, Google Video. All videos were hosted on Google's servers and could embed on other websites. This allowed webmasters to host and share videos on their websites without having to worry about their storage or bandwidth.
During the same year, three former employees of PayPal made their own video hosting platform: YouTube. The original idea of YouTube's format was an online dating service, through video. In the absence of enough dating videos, the initial plan changed to "anything-goes" videos.
YouTube surpassed Google Videos since the beginning and kept gaining more and more market share in the video wars. It did some things differently that made it succeed more:
Youtube was more open towards the information it gave for every video, such as the number of views.
It had more focus on the community with features like a post section with comments.

It had the option to create lists with favorite videos and playlists.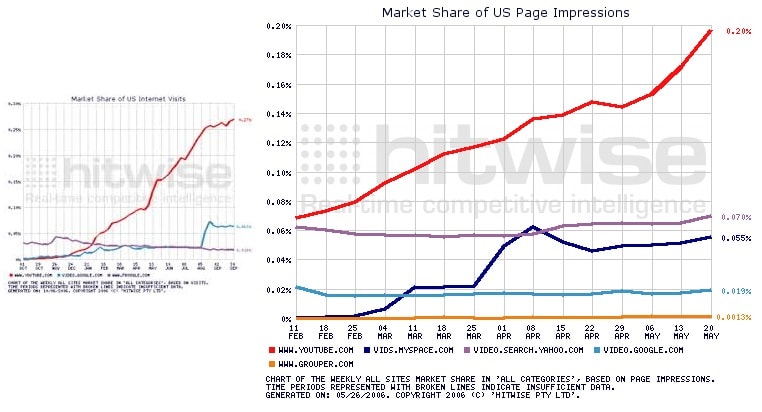 These innovations helped YouTube tremendously to climb to the top. Meanwhile, Google Videos ceased to exist, little by little.
And now – now YouTube has become the tech goliath we all know.  it's the second-most popular site, following, well, Google. With one billion hours of content being watched on the platform every day, YouTube has become TV2.0.

5. Blogger
Acquired on: October 2003
Acquisition cost: (Undisclosed)
Apart from being one of the big five tech companies and the #1 search engine, Google is also a verb. To google is to search the Internet for information about a person, a topic, et cetera. It was added as an official word to the Oxford English Dictionary in the mid-'00s. Yet, there is another internet term that we use daily both as a noun and a verb: blog.
To blog, or "to edit one's weblog or to post to one's weblog", was used as a noun and verb by Evan Williams, the founder of Pyra Labs. If the name Evan Williams rings a bell, it's because he is one of the co-founders of Medium and Twitter.
Pyra Labs is another obscure company that remained under the shadow of its product. In our case, that product is Blogger. Blogger, the famous blog-publishing service was one of the key internet existences that made blogging as big as we know it today. Along with 'Open Diary' and 'LiveJournal', Blogger was part of the Holy Trinity of Blogging.
A great concept, lead by a great mind, at the climax of the dot-com boom, could only mean great success, right? Right – except what followed the dot-com boom was the dot-com bubble burst. The burst hit Blogger hard, being a young company with limited profits and no real business model. Most of the employees left the company while a few stayed and worked just for the cause, without receiving any salary for months.
At one point, Evan Williams found himself the only employee of Blogger. But he never gave up. Sometime later, when the online economy began to pick up, the company managed to get funded as some ads also started appearing on the blogs.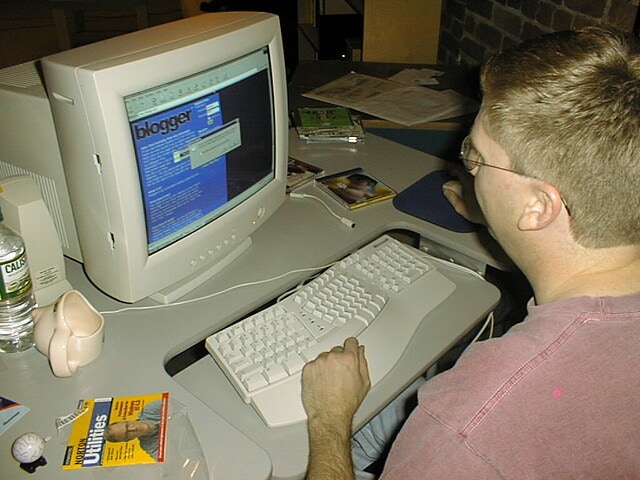 And then Google came along.
The details of the deal remain undisclosed to this day, but what we know is that Google purchased Pyra Labs, Blogger, and its six employees, along with Evan, in October 2003. Later on, Blogger was moved to Google's servers, the platform was redesigned, and all of its services became free. It incorporated new features, too.
In the end, although the amount of money Google gave to acquire Pyra Labs was relatively small, the purchase of Blogger by Google is a truly historic purchase.

2. Apple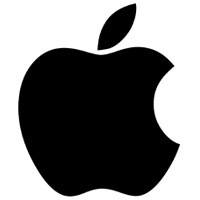 Founded: April 1, 1976
Founders: Steve Jobs, Steve Wozniak, Ronald Wayne
Owner: Berkshire Hathaway
Revenue: $394.33 billion (2022)
Employees: 164,000 (Dec. 2022)
Apple is the world's largest technology company by revenue. Right now, Apple is not only the most valuable GAFAM, but also the world's most valuable company.
In contrast with the rest of the big five tech companies, Apple prefers acquiring small companies that can easily integrate into its line of products. With the exception of Beats Electronics in 2014, all purchases from Apple are counted in the millions, instead of billions. Apple hasn't acquired any company yet in 2022.
1. Shazam
Acquired on: September 24, 2018
Acquisition cost: $400 million
Historically speaking, the music discovery app is one of the oldest apps in the App Store, as it debuted the day the App Store launched, in July 2008. Within ten years, Shazam counted 10 million downloads in 150 countries. The day Apple bought Shazam, the vice president of Apple's Music made an announcement:
"Apple and Shazam have a long history together. Shazam was one of the first apps available when we launched the App Store and has become a favourite app for music fans everywhere. With a shared love of music and innovation, we are thrilled to bring our teams together to provide users even more great ways to discover, experience and enjoy music."
– Source
In 2015, Shazam moved beyond audio identification and introduced visual identification. In addition to identifying objects, Shazam developed visual recognition technology, as a platform for marketers who seek to engage with audiences. At this moment, the app has been downloaded more than 1 billion times, and it even has its own show on American television, called 'Beat Shazam'.
Since iOS 8, Siri incorporates Shazam, and there are connections with Apple Music in the Shazam app. Further integrations between Apple and Shazam are also possibly coming.

2. Beats
Acquired on: August 1, 2014
Acquisition cost: $3.0 billion
Apple's investment in the music industry is now pretty much a given. Hence the largest acquisition for the company, to this day, comes as no surprise. Also, Apple's successful marriage of technology with culture was what had inspired Beats Electronics since the beginning. Apple acquiring Beats was a vital solution to its revenue growth, as it had slowed sharply in the last few years.
'Beats by Dr. Dre' price tag at $450 and manufacturing cost at just $14 to create, meant a high-profit margin. This acquisition also managed to make Dr.Dre the first 'hip-hop billionaire'.
Fast forward five years later and Apple's most expensive subsidiary today wasn't exactly a game-changer. For one, Apple shut down Beats' music player, Beats Music, as it integrated with iTunes radio and became redundant.
However, what Apple did with Beats' software, didn't do with Beats' hardware. The core headphone brand is producing headphones to this day, including the Beats Studio 3 (with Beats Studio coming out probably in Fall 2023), and the Powerbeats Wireless headphones, which incorporate the technology of AirPods.

3. Siri
Acquired on: April 27, 2010/ $1 billion
Acquisition cost: $150.0 – $250.0 million (undisclosed)
If you are an iPhone user, you need no introduction to Siri. The personal assistant with an exceptional voice recognition technology was originally developed by SRI International Artificial Intelligence Center. Being a defense research project, it was funded by, well, US taxpayers – for $150m in total.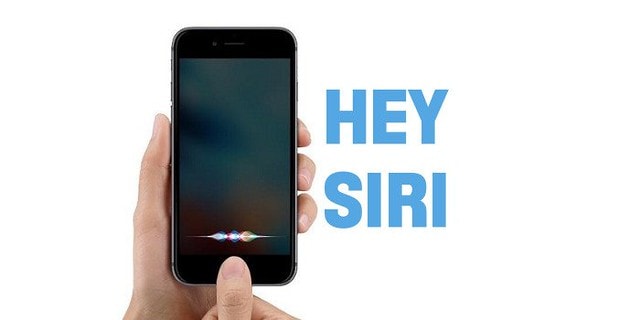 But how can the cost of a single mobile app be as much as 1 billion dollars? An article from 2010 published by xconomy, The Story of Siri, from birth at SRI to Acquisition by Apple explains:
"The Siri app itself isn't expensive; in fact, it's free to iPhone, iPad, or iPod Touch users. The algorithms that make the app work, however, are the product of years of defense-sponsored research." […] "It's about the artificial-intelligence insights behind it: the chain of machine-learning, natural-language processing, and Web search algorithms that swing into action with every Siri query. When you can access these algorithms from a mobile device like the iPhone, and prime them with a bit of contextual awareness such as a GPS location reading or an understanding of the user's preferences, you have a powerful personal tool that Norman Winarsky, SRI's vice president of ventures, licensing, and strategic programs, likes to describe as a "do engine" rather than a search engine."
Source

4. Emagic
Acquired on: July 1, 2002
Acquisition cost: $30.0 million
One of the earliest key acquisitions by Apple was that of Emalogic. Emalogic was a German music/hardware company known for its digital audio workstation (DAW) Notator Logic, or just Logic. After buying Emagic, Logic was no longer available for the Windows OS, and its name was also changed to Logic Pro.
From there on, an essential version at a reduced cost, built on the same interface and audio engine launched under the name Logic Express. Based on Logic's audio engine, another product came. The new DAW was part of the bundle iLife, a software suite for macOS and iOS.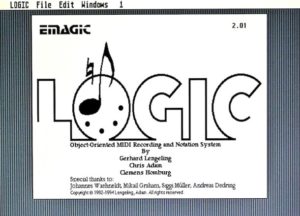 Since December 2011, the production of the boxed versions of Logic Pro and Logic Express has stopped. They are now available only through the Mac App Store.

5. NeXT Inc.
Acquired on: February 7, 1997
Acquisition cost: $431.5 million
When Steve Jobs was overthrown from Apple in 1985, he had money, time, wits, and a lot of ambition; the perfect ingredients for a business venture. In the case of Steve Jobs, the venture was more than one. His energy was channeled into two different activities: computers, just like before, and an uncharted territory – digital animation.
Accordingly, he bought a division from LucasFilm, called Graphics Group, and renamed it to the now-known studio Pixar. Steve Jobs remained the CEO and majority shareholder of Pixar until it was sold to Disney, in 2006.
Next, it was NeXT. In 1985 Steve Jobs founded this small computer and software company. Only three years later, the company released the first NeXT computer hardware which was relatively affordable. The computer was primarily designed for higher education and business applications. But NeXT computers never made it to commercial success.
However, one particular user acquired the NeXT computer and changed the course of history. That man was Sir Timothy Berners-Lee, who invented the World Wide Web while operating the OS NeXTSTEP on a NeXT Computer at CERN.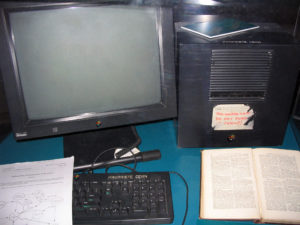 In the meantime, Mac OS was getting old; Apple wanted to do something about it. And so, Apple decided that Steve Job's NeXTSTEP's foundation was what it was looking for. Ergo, in 1997, Apple made its most expensive acquisition for nearly two decades, gaining both the Man and the Machine. The man, Steve Jobs returned to one of the big five tech companies that he had co-founded in 1976. There he would fill in the role of consultant until he became the CEO in 2000.
As for the machine, some of NeXTSTEP's interface features were used in Mac OS X. In addition, NeXTSTEP's processor-independent capabilities were retained in Mac OS X, leading to both PowerPC and Intel x86 versions.

3. Facebook (Meta)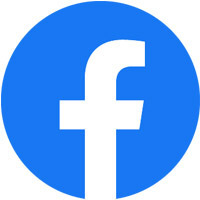 Founded: February 4, 2004
Founders: M. Zuckerberg, E. Saverin, A. McCollum, D. Moskovitz
Owner: Mark Zuckerberg
Revenue: $116.61 billion (2022)
Employees: 77,114 (March 2023)
The #1 social media platform is not just a social media platform anymore. And it most certainly has come a long way.
Facebook had initially launched under the name 'FaceMash'. A little later however they changed the name to 'TheFacebook', only to realize that they probably won't succeed as a rock band and dropped the 'The'. In October 2021, the parent company of Facebook changed its name to Meta Platforms, or just Meta, to reflect its focus on the upcoming metaverse.
With 3 billion active users today, its growth hasn't really stopped. Since its founding, Facebook has been very aggressive with its acquisitions, and it has now become one of the big five tech companies. Despite being less than 20 years old, Facebook has purchased over 70 companies.

1. Giphy
Acquired on: May 15, 2020
Acquisition cost: $400,000
Giphy needs no introduction. If you are looking for any gif on the web, chances are that you will find it on Giphy. Giphy, styled as GIPHY, was founded in 2013. When it first launched, the website was functioning solely as a search engine for GIFs. A few months later, however, the GIF platform expanded its services and gave its users the ability to embed and share GIFs on Facebook. In the years that followed Giphy raised many millions of dollars until Facebook finally acquired it in May 2020 for $400 million. This is the fifth-largest acquisition the tech firm has made to date.
The main reason behind this purchase was probably no other than data gathering. But what does this cryptic 'data gathering' mean exactly? Well, Facebook is known for monitoring users' content consumption habits well outside the walls of its own apps and trying to find ways to leverage that. Now that Facebook would be in charge of Giphy's database, it would know exactly what GIFs users are sharing not only on Messenger and Instagram but on Snapchat, iMessage, Telegram, and TikTok as well.
2. WhatsApp
Acquired on: April 19, 2014
Acquisition cost: $19 billion
WhatsApp is by far one of Facebook's most costly acquisitions and one of the biggest acquisitions of this entire article, too. Acquiring any company for billions, not millions often looks like madness. But, as they say, there is a method to the madness. When Facebook bought WhatsApp back in 2014, WhatsApp was under huge growth. The app had a bigger market reach than Tumblr, Foursquare, Vine, and Google+ at the time. Also, Facebook was interested in its high user engagement as well.
When WhatsApp was still autonomous, they valued their users' privacy and didn't want to monetize the personal data of their users.  But Facebook doesn't have the same ethos as WhatsApp.
For the first few years, the gap between the culture of the two companies hadn't escalated yet; WhatsApp was operating largely independently. Later on, in 2016, WhatsApp made an announcement about the app being free. WhatsApp assured its users that the change in subscription fees would not mean the introduction of third-party ads. Instead, they would be testing tools through their audience.
Ultimately, the partnership between the founders of the acquirer and the acquired did not last. In April 2018, the two co-founders of WhatsApp announced their resignation. In the meantime, WhatsApp's future, as part of one of the big five tech companies, still looks promising.
3. Oculus VR
Acquired on: March 25, 2014
Acquisition cost: $3 billion
Oculus VR is a relatively young brand. Founded in 2012, the tech company is best known for Oculus Rift, a virtual reality headset hardware, designed for video gaming.
Before Facebook's acquisition, Oculus had gone full indie to find the money for their headset. To achieve this, they launched a Kickstarter campaign to develop this demanding piece of equipment. The campaign was more than successful, as it raised a little over $2.4 million – ten times the original goal of $250,000.
Remember when Facebook purchased WhatsApp? Well, Facebook didn't want to stop at mobile messaging; it now wanted to buy into gaming as well. The social media platform knows that the future of the virtual reality market is prosperous and it wishes to capitalize on that. And so, it bought Oculus VR.
Since then, the Oculus VR has made multiple acquisitions of its own. The most prominent of these acquisitions was the 2015 purchase of Surreal Vision, a UK-based startup specializing in 3D scene mapping reconstruction. Another major acquisition was that of Pebbles Interfaces, the Israeli-based company that specializes in hand-tracking technology.
According to Mark Zuckerburg, after developing immersive VR gaming experiences, the goal of VR is now to expand to all sorts of virtual experiences, including social networking.
4. Instagram
Acquired on: April 9, 2012
Acquisition cost: $1 billion

Today, the acquisition of Instagram for 1 billion dollars sounds very logical. However, back in April 2012, it was met with skepticism. Remember, it was a time when Facebook hadn't held its initial public offering yet (this happened only a month later). On top of that, Instagram had just 30 million users and $0 in revenue.
However, Mark Zuckerberg and the rest of the board saw the potential. Today, Instagram has more than 1 billion active users and continues to grow as one of the most popular social media platforms across all ages and locations. According to Bloomberg, it's estimated to be worth more than $100 billion. This 100-fold return proved that Facebook could turn visions of growth into reality. Today, the market expects Instagram to generate more than $8 billion in revenue.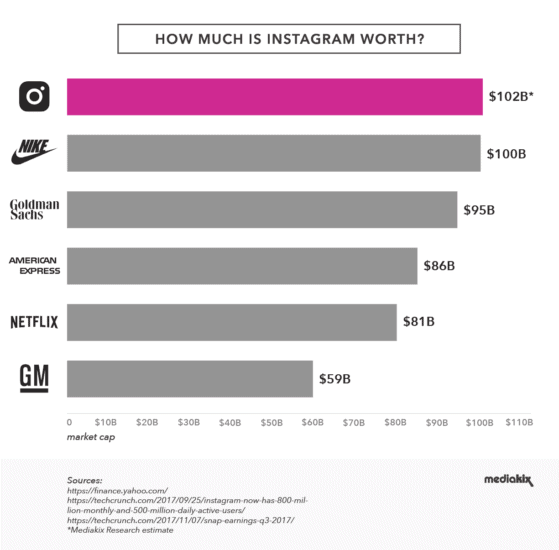 As history proved, Instagram not only managed to stand on its own feet but these days Instagram grows more than Facebook. It's actually one of the most successful acquisitions in the tech world.
5. FriendFeed
Acquired on: August 10, 2009
Acquisition cost: $47.5 million
FriendFeed, although no longer in existence, is worth mentioning due to its historic significance for Facebook, as well as being a core component of Facebook's UX. Without FriendFeed, Facebook would not be the same today – and possibly wouldn't be one of the big five tech companies either.
FriendFeed was founded in 2007, and Facebook has had its eye on it since the beginning. In practice, it was a real-time feed aggregator with one mission: "to glue together the web". Up to this day, FriendFeed's influence on the #1 social media network is still present. For example, the 'Like' button traces back to the need for FriendFeed to create a mechanism that would let users know that their friends appreciate what they post.
Facebook acquiring FriendFeed, meant, first and foremost, adding the FriendTeam to its ranks. All four founders were former Google employees, who were involved in projects including Gmail, AdSense, and Google Maps. Besides, it managed to do something Google hadn't even dreamed of: to create a real-time web experience.
Ultimately, the purchase of FriendFeed was the purchase of a real innovator in the digital landscape and a pivotal moment for Facebook and the tech world in general.

4. Amazon
Founded: July 5, 1994
Founder: Jeff Bezos
Owner: Jeff Bezos
Revenue: $513.98 billion (2022)
Employees: 1,541,000 (Dec. 2022)
As the story goes, Amazon started in the mid-'90s as an eCommerce store selling books. Nowadays, it is the biggest retailer globally, surpassing Walmart. It's also the #1 company by revenue, compared not only to GAFAM but to the rest of the world as well.
The multinational has gone beyond the eCommerce industry. With over 100 acquisitions, Amazon's interests span from artificial intelligence to cloud computing. It's clear that no market is safe from the ever-expanding empire of one of our big five tech companies. Amazon hasn't acquired any company in the first as of now (May 2022).

1. iRobot
Acquired on: August 5, 2022
Acquisition cost: $1.7 billion
In 2021, Amazon introduced the Astro home robot, a device priced at $1,449.99. A year later, Amazon purchased iRobot for $1.7 billion. The Astro home robot incorporates Amazon's Alexa digital assistant and is capable of following consumers around their homes.
This acquisition will strengthen Amazon's position in the field of consumer robotics.  Additionally, Amazon provides various smart home gadgets, such as connected doorbells obtained through its acquisition of Ring in 2018, along with voice-controlled thermometers and microwaves.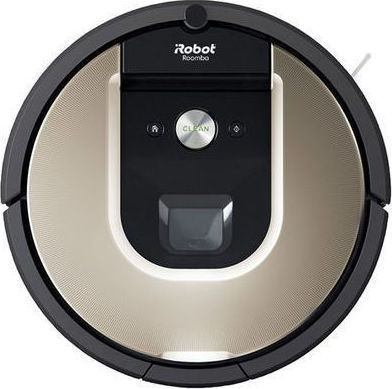 However, since the purchase of iRobot by Amazon, the deal has been challenged. These reasons mostly relate to -what else- anticompetitive practices and concerns about consumer privacy. First, there is U.K.'s Competition and Markets Authority assessing the deal to establish whether there may be a "substantial lessening of competition" in the U.K. Second, the Senate and House Democrats have accused Amazon of "anticompetitive" practices, And third, the Federal Trade Comission is reportedly looking into the acquisition, and is continuing to collect documents and testimony from third parties.
At the time of writing, the case is still in development.
2. MGM
Acquired on: May 26, 2021
Acquisition cost: $8.45 billion
Amazon's second-biggest acquisition yet and one of the biggest entertainment acquisitions in history.
Known for its very popular lion logo, Metro-Goldwyn-Mayer is the Hollywood studio behind films such as James Bond, Gone With the Wind, The Hobbit, and the Rocky franchises. What's more, MGM has a pretty impressive content library that consists of around 4,000 films and 17,000 hours of TV.
Mike Hopkins, the senior vice president of Prime Video and Amazon Studios, said: "The real financial value behind this deal is the treasure trove of intellectual property in the deep catalog that we plan to reimagine and develop together with MGM's talented team" (Source).
But Amazon is not the only company that is looking to beef up its content library. Just a week before MGM's acquisition, AT&T announced it would merge its streaming service HBO with Discovery's streaming service, Discovery Plus. That move created a major new player in the streaming content landscape that can compete with giants such as Netflix and Disney.
Streaming services have become an industry on their own and many firms, tech or otherwise, want a piece of the pie.
3. Whole Foods Market
Acquired on: August 28, 2017
Acquisition cost: $13.7 billion
When Whole Foods Market, the American organic supermarket chain was bought by Amazon, it was the #1 brand in the organic business – but it was struggling. Sprouts Farmers Markets, Kroger, Trader Joe's, and the rest of its major competitors were gaining ground.
Whole Foods had already started to decline. So one day, in full secrecy, the CEO of the soon-to-be subsidiary reached out to Jeff Bezos, and they eventually came to an agreement for 13.7 billion dollars.
Since then, the impact of the deal on the supermarket chain hasn't gone unnoticed. The supermarket chain stores look different, their shelves include more small brands than they used to, and Amazon has renewed efforts to deliver fresh food.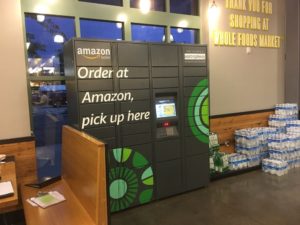 Also, the acquisition of Whole Foods Market gave a bigger brick-and-mortar presence to Amazon through more than 300 physical stores across the US. Moreover, Amazon now has more insight than ever before, as it combines data from online and offline purchases of its customers.
4. Twitch
Acquired on: August 25, 2014
Acquisition cost: $970 million
Twitch is a relatively new brand, founded in the first years of the 2010s. Twitch is a live-streaming video platform and by far the most popular one for that matter. In the US, it accounts for nearly 2% of all traffic during peak hours, following Netflix, Google, and Apple.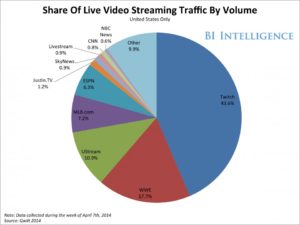 Day to day, more and more content is produced and uploaded on YouTube to be watched on-demand. Likewise, more content is streamed online. Regarding video-on-demand, Amazon has a service called Amazon Instant, which comes with an Amazon Prime membership. For steaming, however, the world's most powerful online retailer didn't have a service, but it surely wanted one. Enter Twitch.
Before Amazon bought Twitch, Yahoo, and Google both had tried to acquire the streaming site. All companies failed to come to an agreement with the live streaming platform though, except Amazon. In his thank you letter to the community, Emmett Shear, the CEO of Twitch explained why he chose Amazon as the parent company for his brand.
"We chose Amazon because they believe in our community, they share our values and long-term vision, and they want to help us get there faster. We're keeping most everything the same: our office, our employees, our brand, and most importantly our independence. But with Amazon's support we'll have the resources to bring you an even better Twitch."
– Source
5. Audible
Acquired on: August Jan 31, 2008
Acquisition cost: $300 million
A little bit of history first. More than 20 years ago, Audible released the first portable audio player designed specifically for listening to audiobooks. Given that there were no MP3 players, Audible had to make its own hardware – the Audible Player. The Audible Player became the very first portable digital audio player in volume production. Not only that, but its service was also web-based. Innovation was strong with Audible.
Today, the publishing industry is on the decline. And it's been like this for the last decades. Amazon caught on that early enough and envisioned the bright, and lucrative, future Audible could have.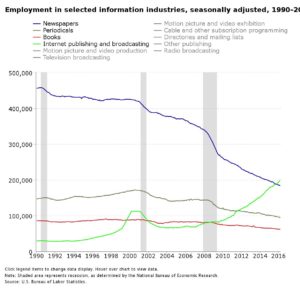 It would also make a good asset and a great addition to Amazon's digital store. In the dire competition with Apple's iTunes, Amazon had signed deals with major music companies like Vivendi's Universal Music Group and Warner Music Group Corp. Audible, with more than 80,000 programs at the time would assist Amazon's digital store furthermore.
These days, partly due to Audible's acquisition, audiobook sales are booming.

5.

Microsoft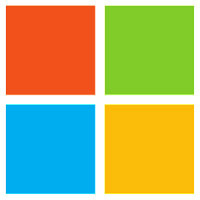 Founded: April 4, 1975
Founder: Bill Gates, Paul Allen
Owner: Satya Nadella
Revenue: $198.3 billion (2022)
Employees: 221,000 (2022)
The oldest of the big five tech companies, Microsoft Corporation, made its acquisition debut in 1983. It started with a company best known for its developers who made what is now Microsoft PowerPoint.
Since then, the MS Corporation has purchased an average of six companies a year. All these years, through its successful strategic merges and acquisitions, this GAFAM company has prevailed and continues to deepen its dominance in many technology fields.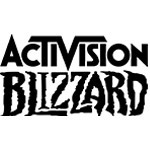 1. Activision  Blizzard
Acquired on: January 18, 2022
Acquisition cost: $68,7 billion
This is the biggest acquisition on our list. And one of the most recent ones. But first, some context.
If Microsoft is known for one thing, then that's its operating system, Windows. However, if Microsoft had to be known for two things, then the second would be gaming. Microsoft has a long history with gaming, both as a developer and a publisher. Also, lets us not forget that with Xbox, Microsoft is one of the three leading gaming console manufacturers, along with Sony (Playstation) and Nintendo (Wii).
Therefore, it comes as no surprise that the biggest acquisition ever in gaming comes from this particular tech giant. With this acquisition, Microsoft strengthened its presence in the gaming industry. Gaming has become the largest and fastest-growing form of entertainment. Today, over three billion people are actively playing games. And now Microsoft wants a bigger slice of the pie.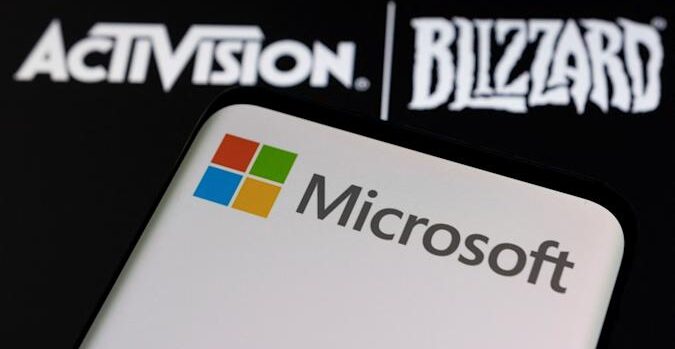 With this acquisition, Microsoft now owns some of the most popular franchises in gaming, such as Call of Duty, Diablo, Starcraft, Overwatch, World of Warcraft, and Candy Crush. What this acquisition essentially brings together is Activision Blizzard's popular franchises and top talent, and Microsoft's pioneer technology, its successful distribution/ publishing channels, and -of course- its wallet.
Finally, let us not forget about the metaverse. Metaverse is the sum of many things such as cloud computing, VR technology, and gaming. Microsoft has set foot in every one of these and now, with Activision Blizzard's purchase, is probably looking to double down on its investment in the metaverse. According to Microsoft's Gaming CEO, Phil Spencer, to understand the metaverse, one needs to look to video games. Video games feature a virtual world, avatars, online economies, and many of the components the metaverse will probably have.

2. GitHub
Acquired on: October 26, 2018
Acquisition cost: $7.5 billion
This is another one of the big Microsoft acquisitions. After Github's 10-year independent run, its streak broke. But this wasn't the first time that the Microsoft enterprise dwelled with the open-source world. The last time this happened it was more of a collision.
What we're talking about is the notorious Halloween Documents, a series of confidential Microsoft records regarding free software and open-source software. The documents were leaked by open-source software advocate Eric S. Raymond in 1998. Those documents identified open-source software, and in particular the Linux operating system, as a major threat to Microsoft's domination of the software industry, and suggested tactics Microsoft could use to disrupt the progress of open-source software.
The former CEO of the enterprise from 2000 to 2014, Steve Ballmer, was known for his secretive nature when it came to software building. Nonetheless, things have changed since then. His replacement, Satya Nadella has a whole different philosophy which changed the stance of Microsoft's openness, or lack thereof, by 180 degrees. If it hadn't been for that shift of perspective, we wouldn't talk about this acquisition today.
As a matter of fact, Microsoft's investment in Github had started a few years before it even acquired it. According to a case of "Microsoft acquiring GitHub is a good thing," the former company genuinely tried to win over the dev community multi ways:
It open-sourced all of the .NET frameworks on GitHub
It built out rich, system-level Windows features to bring a rich Unix shell to the platform to make development easier
Github began and continues to maintain one of the best open-source code editors available for every platform out there
It became the largest contributor to open-source on GitHub.
Microsoft's whole Windows 10 platform is now built on open-source Progressive Web App technology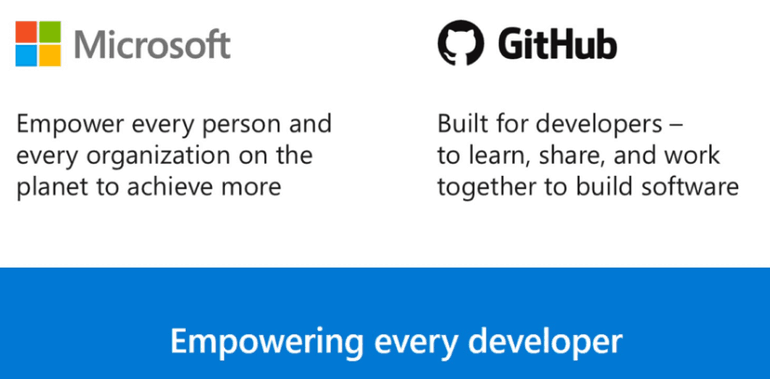 Currently, corporate open-source programs are on the rise. For Microsoft, companies that embrace open-source technologies usually do better than those which prefer isolation. Managing an open-source program comes with benefits such as: Awareness of open-source usage/dependencies, increased developer agility/speed, and better/faster license compliance
TechCrunch confirms open-source software is taking over the world:
Red Hat is being acquired by IBM for $32 billion (3x times its market cap from 2014); MuleSoft was acquired after going public for $6.5 billion; MongoDB is now worth north of $4 billion; Elastic's IPO now values the company at $6 billion; and, through the merger of Cloudera and Hortonworks, a new company with a market cap north of $4 billion will emerge.
– Source
Needless to say, in the case of GitHub, this purchase secured its future and is a big part of the future of open-source software.

3. LinkedIn
Acquired on: December 8, 2016
Acquisition cost: $26.2 billion
LinkedIn is one of the five biggest tech deals of all time. This purchase changed Microsoft, LinkedIn, and the business world altogether.
The beginning of 2016 and the end of the same year had little in common for LinkedIn. At the start of the year, the social network's revenue forecast fell far short of expectations. As you can imagine, Wall Street wasn't too happy about it. As a result, LinkedIn's stock price plunged by 46.5% and sank to a three-year low of $110. In a pure deus ex machina moment, Microsoft put an end to all of this.
For Microsoft, this acquisition meant, first and foremost, data. The business social media platform's massive database, with millions of members, passing on Microsoft, meant that the latter company could now compete with Facebook and Google in the data game. All this time, Microsoft had no real insight into the ultimate end users of most of the products it was selling. It was time that changed.
On the other side of the deal, LinkedIn also looked pretty satisfied. In the words of Jeff Weiner, CEO of LinkedIn, this acquisition results in the combination of the world's leading professional cloud and network. It connected the professional world, with more than 1 billion Microsoft users and more than 467 million members on LinkedIn, with a common goal: "to create more connected, intelligent and productive experiences".
—> Read: LinkedIn Experiment: Link in Post VS Link in Comment

4. Skype
Acquired on: May 10, 2011
Acquisition cost: $8.5 billion
The purchase of the telecoms app that specializes in video chat came a bit out of the blue. The reason was that when that happened, Microsoft hadn't purchased any new subsidiaries for quite some time. Not only that, but the MS enterprise was already well-established in the real-time communication and instant messaging space with many different apps and programs: MSN Messenger, Windows Live Messenger, Windows Messenger, Xbox Live, and Lync, which Skype for Business replaced later on.
But as with anything regarding the tech and business world, there is a good explanation.
An unnamed Business Insider source revealed that it was part of Microsoft's plan to make a bigger move in the IP comms, similar to how Microsoft bought aQuantive for $6 billion in 2007. Skypes' user-base, counting more than 660 million at the time, was an excellent audience for Microsoft to sell many of its products. Last but not least, rumors that other companies like Cisco, Google, and Facebook were interested in Skype put pressure on the tech giant.
A couple of years later, Cisco, in particular, lost a court challenge to Microsoft's takeover of Skype.

5. Hotmail
Acquired on: December 31, 1997
Acquisition cost: $500 million
It's hard to imagine Hotmail before the takeover of Microsoft. Hotmail was founded in the summer of 1996, and the very next year it was already a division of Microsoft. Even before Microsoft though, the webmail service is a growth case study material, for it managed to get 12 million subscribers in the span of such a short time. The best part was that it did so by building brand awareness with $0.
The term growth hacking didn't exist then, but what Hotmail did is growth hacking case study material.
Since the day it was acquired, Hotmail's been through many phases: MSN Hotmail, Windows Live Hotmail, and its current form, Outlook.com.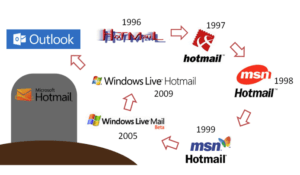 From 2MB to 15GB email storage, Hotmail surely has come a long way.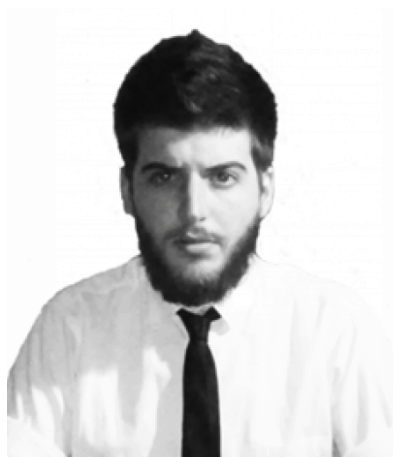 I write for GrowthRocks, one of the top growth hacking agencies. For some mysterious reason, I write on the internet yet I'm not a vegan, I don't do yoga and I don't drink smoothies.