How do I bring traffic to my website? What are the SEO strategies for 2016? Keyword research trends for 2016?
It is high time all you awesome growth hackers (shamelessly attempting to steal your full attention) out there caught up with the latest SEO trends. In this week's trip down "Seo lane", we are going through some sweet, sweet SEO trends.
Yup, you read absolutely right! Those SEO trends are so sweet that they will make even the most picky of you intrigued to "taste" them.
Do not worry pal even if Seo is not your kind of thing, we will guide you through. What?! not interested?
Did I mention that we got cookies here at the dark side?
Now that I got your full attention you should get ready for an intense "2016 seo trends" session.
P.S. times demand that you get serious when it comes to Seo and if you do not believe me keep this enlightening quote in mind:
"The days of SEO being a game outsmarting algorithms are over. Today content strategy and valuable, sustainable strategies are essential, not just tricks and links."  
– Adam Audette, SVP of SEO, Merkle | RKG
Top 3 Seo lessons learned in 2015!
YOU MUST ALWAYS keep in mind that going back to your past is of immense importance if you want to be successful in the future. Ok, this might not apply to relationships, screw your ex, but professionally this is a "how to survive this shitty marketing world" fundamental.
So what did our experiments, failures and successes teach us last year? What were the Seo trends that shifted the marketing field?
Google is no more the king of the Seo game!
I think that Forbes sums it up pretty good, but all things summarised what you should keep in mind is that with players like Facebook and Yahoo upgrading their search features, we are going to witness some serious "Game of thrones: Seo version" battle.
Mobile rocks the house!
This is something that is included in every goddam article you will find on the internet and it does not only apply to SEO. Whole sites had to be reconstructed just to be mobile friendly.
Mobile traffic is officially a thing now, Kapish?
Click To Tweet
Time to get intimate with Cortana!
Siri & Cortana are here and they are going to stay for a looooong time. Digital assisted search was not an experiment that met utter failure.
On the contrary, it was really successful and if you want to get involved with Seo, that only means more trouble for you. At least she got a sexy voice! What no? (slowly closes app on mobile)
Top Seo trends 2016
This is the moment we transform into the hipsters of marketing and ride the Seo trends wave of 2016. Let's dive deeper into the Seo MUSTS of 2016.
Seo Trend #1 – Give it all you got with  2 new Keyword research tools!
So let's start from the more basic and easy to handle SEO trends. Keyword research has not in fact changed throughout the last years.
You search for the right keywords, the ones your audience is searching for and that is pretty much it.
The process is not as simple as said, though, so let's take a look at some new tools you have at your disposal to ace at SEO, apart from all time classic ones like Google's keyword planner.
Moz's Keyword planner
This awesome little fella is a treat right out of the oven. Moz announced the tool a couple of days ago and everything seems really promising if you ask me.
I know Rand Fishkin over at Moz has created a full report on this tool with slides and descriptions but where is the fun if we don't try things out for ourselves?
I will go for "Growth hacking" and see what this tool has to offer.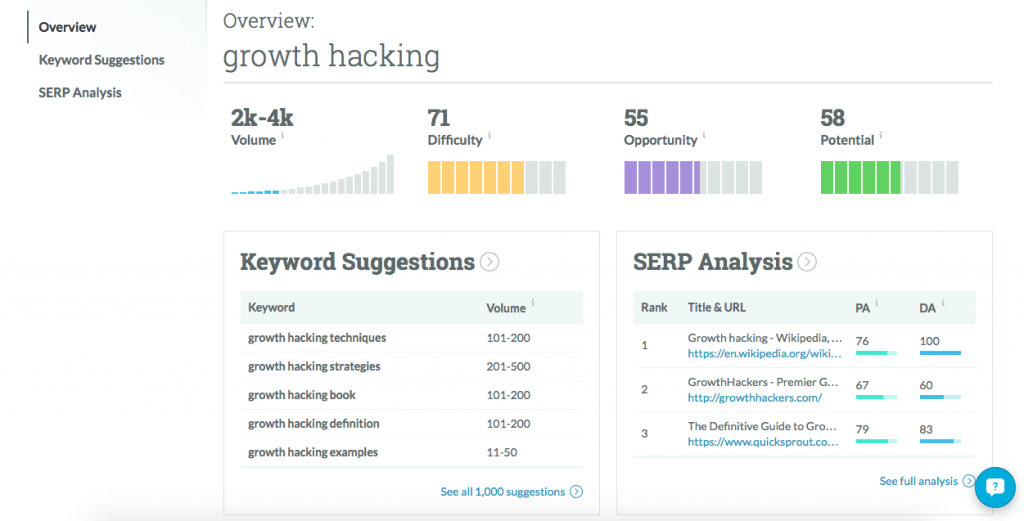 Right of the bat and without having to pay we get some pretty cool and important features.
Volume & Difficulty are two metrics you are too familiar with. What's important here is that we get two new features. One is opportunity (which can be modified to fit your campaign's needs) and the other is potential (combination of all others to help you prioritize)
As for volume we get a volume range which according to Moz is 95% accurate.
Mesmerising keyword suggestions, that are a product of the combination of various features such as keyword planner data and google suggest.
Sweet import and export functionality, which comes along with a list building feature.
A special SERP (search engine results page) which has AdWords, top articles etc all together for you to go through them!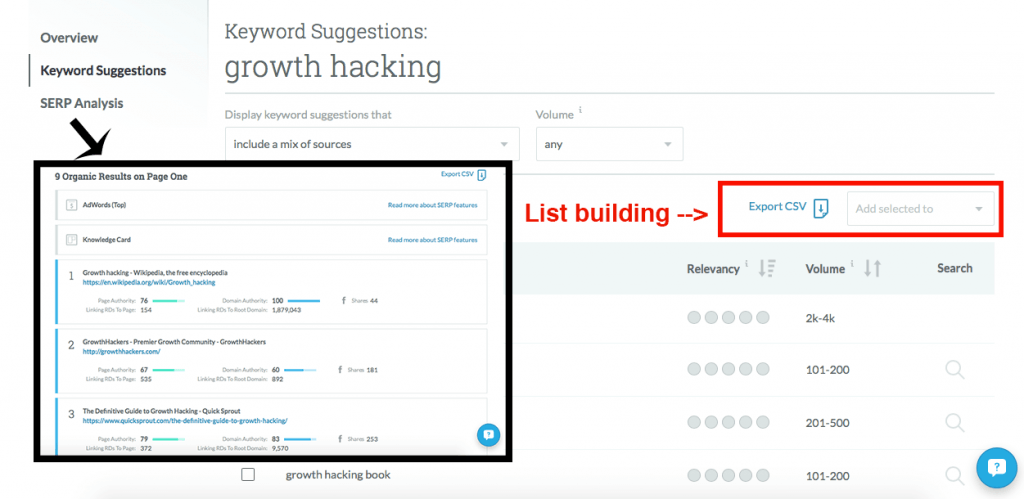 Answer the public
A very intriguing and peculiar tool if you ask me. What this tool essentially does is to take the keyword and actually make questions around it, questions the people might ask or just phrases surrounding the keyword.
Also, you will get results labeled as prepositions (keyword enriched with prepositions) and alphabetical (results in alphabetical order)
Also  as you will see below the metrics come in a visually interesting graph. Try it out and you won't be disappointed.
Seo trend #2 – Go Mobile or go home!
2015 might have proved that mobile traffic is officially equal to the desktop one, but 2016 is the year you take that piece of info into consideration and integrate it to your Seo strategy.
The Mobilegeddon update of the google algorithm was one of the things that proved that sh*t just got serious, when it comes to SEO!
Here, the one thing you have to make sure of is that your site or blog and anything in between is in fact mobile friendly.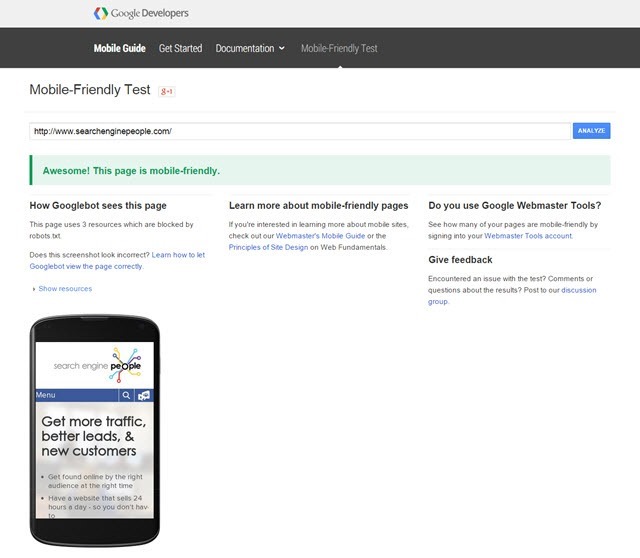 Most Websites nowadays use a responsive design, which also means user friendly, if you are not sure about the design as well here are a couple of tools to check the mobile friendliness of your site.
I won't be getting into detail as to how to use these tools because in most of them you just insert your site and get a report.
The only exceptions are Pagespeed and Browserstack which are a bit more complex as they focus a lot on screenshots of how the website would look on mobile.
According to Hubspot for a fully mobile friendly site your content should not be wider than the screen, the text shouldn't be too small, the links should be far from each other and the mobile viewport should be set.
Also, you have to sacrifice a virgin, get a unicorn's horn and beat Chuck Norris at Street fighter V.
Seo Trend #3 – Http: From the H all the way to the S!?
No you read right, "from the H to the S". Many of you might say "Did you hit your head or something? Why an S and not a P?"
That, my little know it all friend, is because to begin with the word HTTPS should have been there.
That little S there, stands for security and Google is so determined that everyone migrates their websites over to Https, that those who actually do, seem to get a Ranking booster.
Strong seo players move their site to HTTPS and get a SERP ranking booster!
Click To Tweet
Garry Illyes from google sent this tweet on August last year. I think i will let the tweet speak for itself.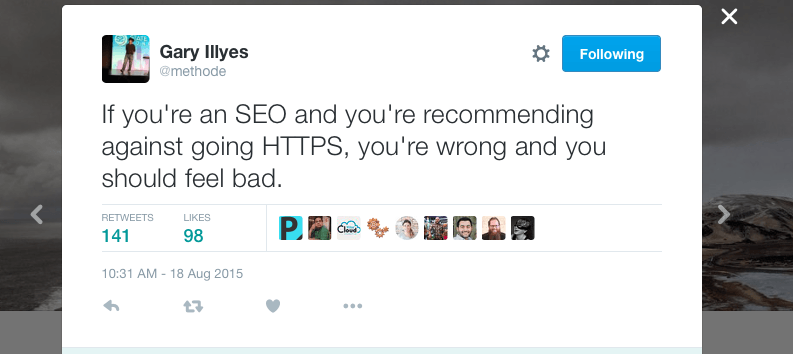 Seo Trend #4 – A little bit of content marketing and voila!
Remember the quote at the beginning of the article? If you don't then you are breaking my heart but that's ok.
The thing is that nowadays Seo needs to be accompanied by quality content and sustainable strategies. You can't have proper SEO implementation without content and this goes vise versa.
With content, you might also Rank for others keywords included in the post and of course, you give your readers a valid reason to link to your site.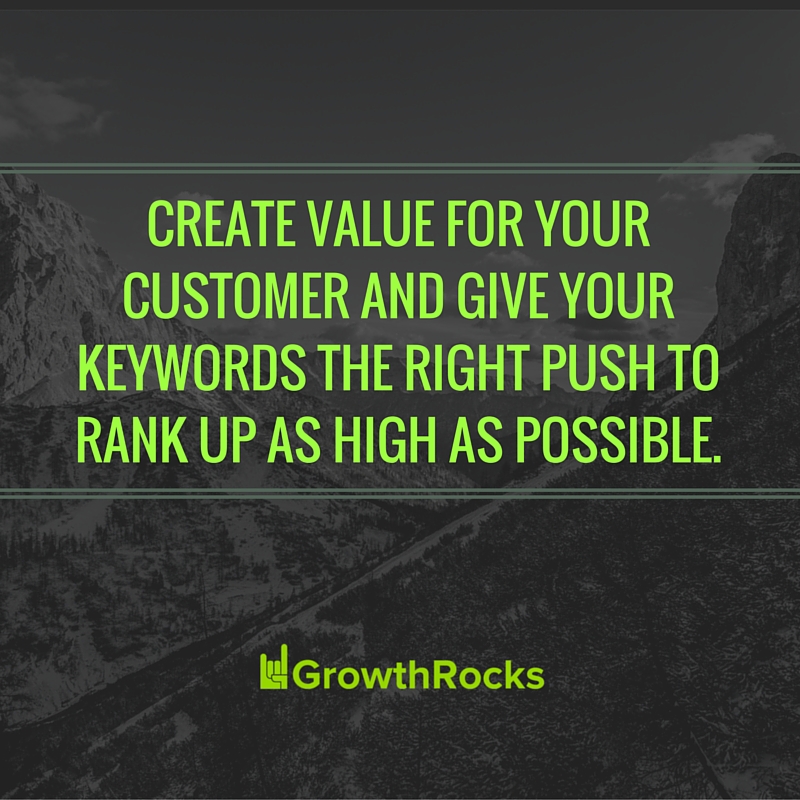 I have elaborated previously on reasons why Seo and content should be combined as well as ways to achieve that.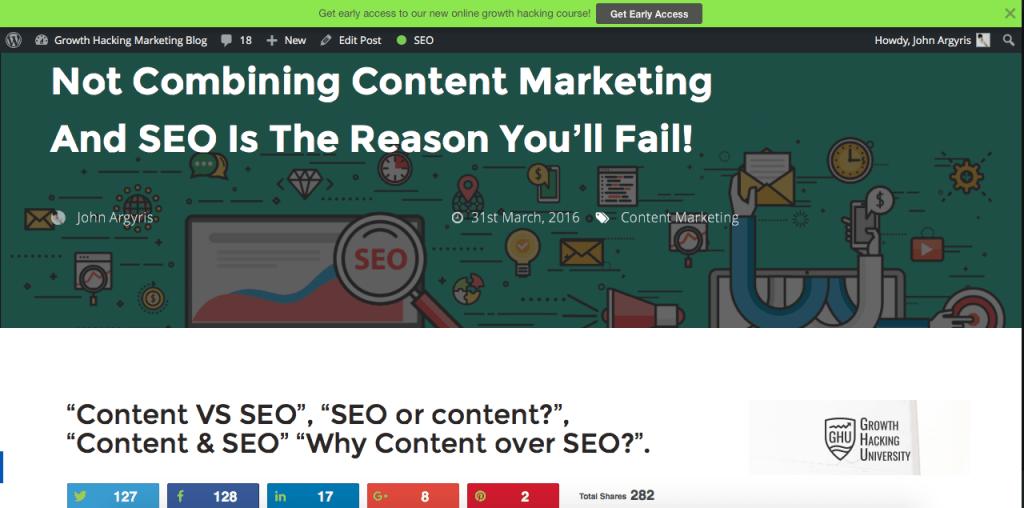 Seo Trend #5 – Social Content, a booster for true SEO players
It is no secret that the indexation of social media like Facebook & twitter has increased dramatically.
Social media have been proven to be a huge boost to your overall Seo strategy. Not to mention that there are times that social media rank higher on google than the site itself.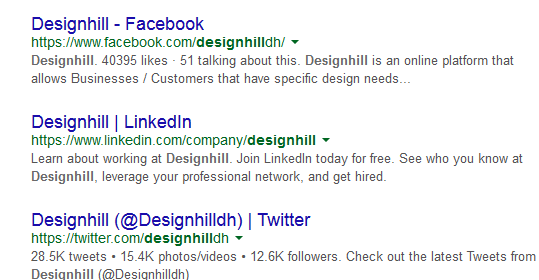 What you have to do in fact is try to make your social media posts rank as high on the SERPs as you can.
Let's take a break from our main goal and go through some ways to produce SEO friendly social media posts:
First of all, you have to focus on the production of good content ideas. Your content should be as natural as possible. It shouldn't give the idea that it is a product of promotional activities.
Here i have an another amazing quote for you that goes as follows:
"The objective is not to 'make your links appear natural'; the objective is that your links are natural." — Matt Cutts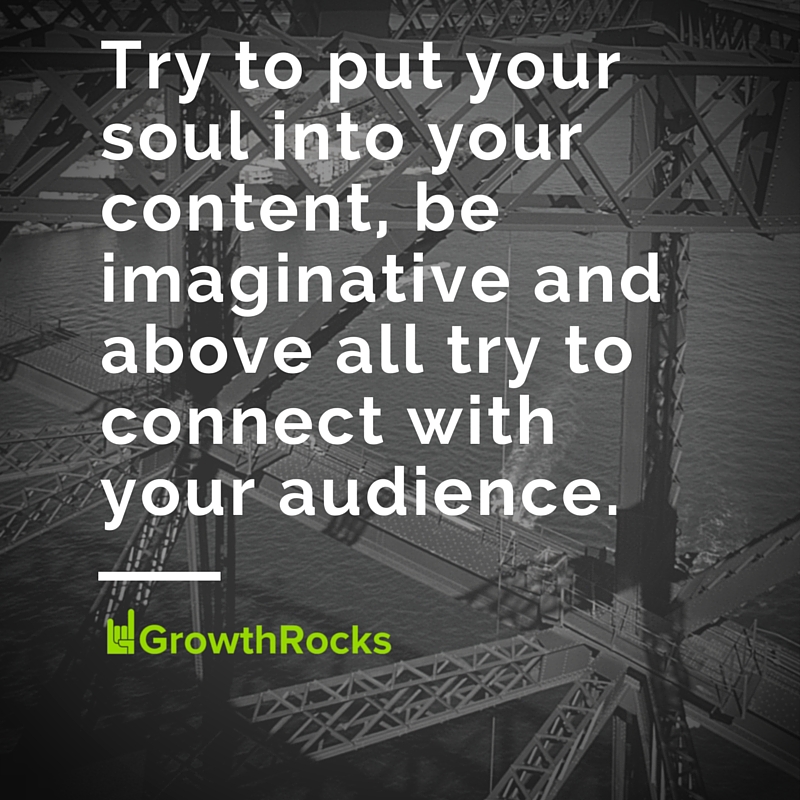 Running social media accounts for business purposes is not an easy job, whatsoever really fruitful in the end.
If you focus on these principals, get ready to see you whole SEO strategy hit the roof.
Seo Trend #6 – Personalise your SEO and pursue references from Q&A sites!
This trend will be our little secret because we will be going down a dark path in order to implement it.
What most people do in those sites is to search  for potential questions that might drive traffic to their site. So for example, let's say I am a part of a growth hacking agency.
I will search for growth hacking related questions, especially ones where they want good articles or advice or they even ask for an agency.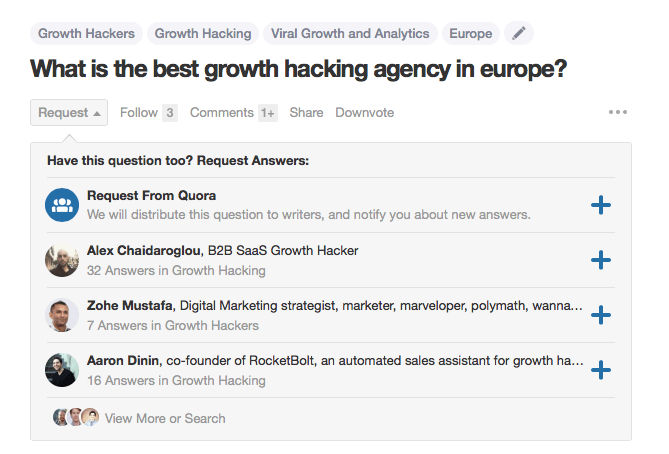 Make a list of people colleagues or customers, whom you could reach out and ask for help.
If they are as loyal as you thought they were (just saying everyone chickens out when things get tough) they would go to these questions and recommend your agency.
Again you should aim for natural-like answers.
Seo trend #7 – Get that photoshop working!
Of course, images don't play as big role as they used to be when it comes to ranking in the SERPs, but going for unique images is still a thing.
Creating good visuals and unique content around it is what will actually elevate your page in the long term. To be honest the only ones actively supporting this are the guys over at American marketing association.
I support this as well given that everything from visual like apps (Snapchat) and content (videos/images) are on the rise.
And there is no better way to close this article rather than an awesome pickup SEO line that I thought of:
Are you SEO friendly? Because you have been ranking up my heart's SERPs

-Ioannis Argyris, Growthrocks
The lamest line ever, but kudos to me for trying.
All in all, SEO is slowly but steadily developing day by day into a new model. The need to keep up with these SEO trends is bigger than ever and you should keep that in mind.
On-page, off-page, mobile or desktop etc SEO needs to be done with a really careful and well-structured approach. Creativity and thinking out of the box is always welcome.
Now go out to the world my child, implement these trends and don't forget to always tweak them a bit to fit your needs.
Until next time keep growth rocking and don't forget to leave a comment with your thought on the article.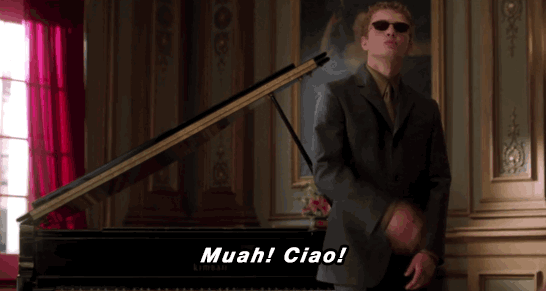 I try to constantly improve as a person and as a professional. I recently discovered the storyteller and growth hacker inside of me. Good research, commitment, and good visualisation constitute my work aesthetic.