Instagram is a social media service that businesses can use to reach new customers.
The popular platform provides a great opportunity for businesses to connect with potential customers and improve brand awareness. In this article, we'll explore some of the latest Instagram marketing trends for businesses to tap into.
So, if you're looking to make the most of it, be sure to read on! In this article, https://inkbotdesign.com/logo-design-tips/, please add the link (in yellow):
But how to design a logo that receives the desired attention?
Why Instagram Marketing Matters?
As a business owner, you know that digital marketing is essential for growing your customer base and boosting sales. But with so many platforms available, it can be difficult to know where to start. That's where Instagram comes in.
With over 1 billion monthly active users, the platform is one of the most popular social networking services today. And because it's visual-based, it's ideal for businesses in the arts, fashion, food, and other creative industries.
Even if your business isn't particularly "visual," there are still plenty of reasons to invest in Instagram marketing.
For starters, the platform is a great way to connect with potential and current customers. You can use it to share behind-the-scenes content, highlight customer stories, and show off your products in a new light.
And since people are more likely to engage with brands on Instagram than on other sites, it's also an effective way to build brand awareness and loyalty.
7 Trends to Build a Great Instagram Marketing Strategy
What Instagram marketing trends do you need to follow for your business to flourish? Let's consider the most important ones!
1. Advanced Community Engagement Features
If you're looking to up your marketing game, consider using some of the community engagement features that Instagram offers. By responding to comments and interacting with potential customers, you can build relationships with your audience and get them more invested in your brand.
It would be helpful to also use effective news monitoring tools, to have a clear idea of the brand's media coverage because it affects how the audience perceives your brand and impacts community engagement in the long run.
You can also use features like polls and quizzes to get people to interact with your content. And don't forget to take advantage of hashtags – they're a great way to reach new people and get your content in front of a wider audience.
2. Instagram Link Stickers
Those looking for a way to level up their Instagram Marketing even further might want to consider using the platform's link stickers more often. Such stickers are a great way to drive traffic to your account and can be used in a variety of ways. For example, you can use them to promote blog posts, product pages, or your website.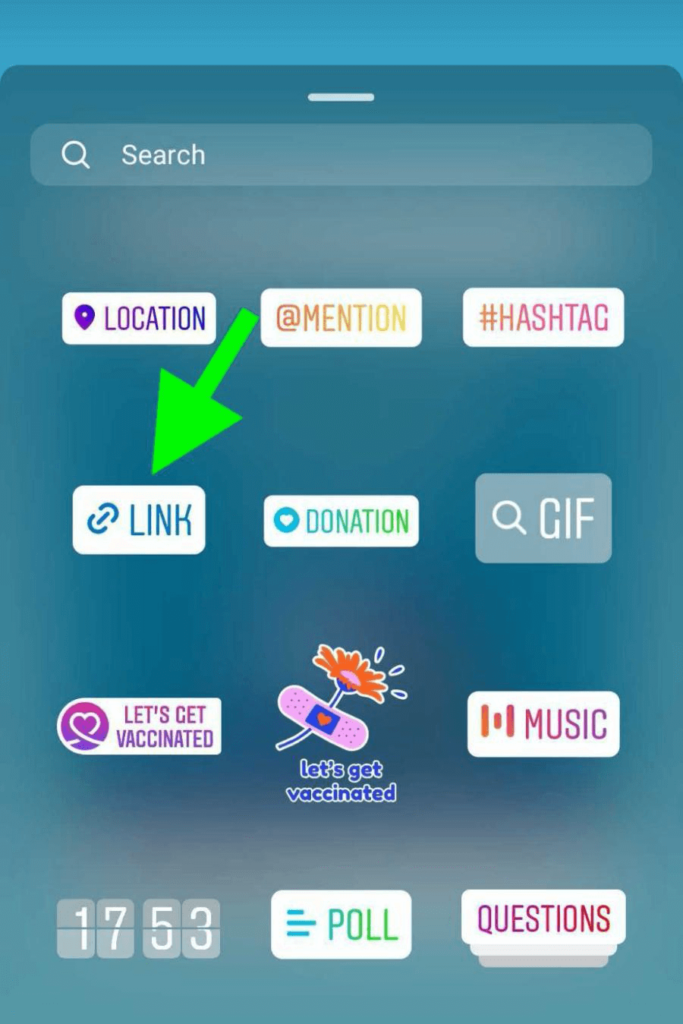 You can also use link stickers to encourage people to follow you on other platforms or sign up for your email list. If you can think of a way to use a link sticker, it's probably worth trying. The more creative you are, the better the results will be.
3. Relatable Influencers
People are more likely to engage with content that feels authentic. With this in mind, one great way to give your marketing a boost is to team up with relatable influencers.
When choosing an influencer to work with, it's important to make sure that they are relevant to your brand and that their audience is likely to be interested in what you have to offer.
For example, if you're a fashion brand, teaming up with a fashion blogger would be a good choice. If you're a food company, working with a food blogger or chef would make sense.
By carefully selecting an influencer who is relatable to your brand, you can ensure that your marketing efforts are effective and that you reach the right people who are likely to be interested in your products.
4. Video Memes
A bit of humor goes a long way on social media. This is why it is a good idea to use video memes more actively. Video memes are a great idea to grab attention and get your message across in a fun and engaging manner. They also have the added benefit of being easily shareable, meaning that your business can reach a wider audience.
When creating video memes make sure they are relevant to your brand and will resonate with your followers. It is always useful to try to predict how this or another meme will be perceived by the audience and to avoid memes that may insult a particular group.
5. Cross-platform Content
By sharing content across platforms, you can reach a wider audience and drive more traffic to your Instagram page. For example, you can post a photo on Instagram and then share it on Twitter or Facebook. Or, you can post a video on YouTube and then share it on Instagram. By doing so, you ensure that your content is seen by as many people as possible. Plus, cross-platform content is often more engaging than traditional marketing content, so you'll be more likely to capture your audience's attention.
There are a few things to keep in mind when creating cross-platform content, however:
First, make sure that the content you're sharing is

relevant

to your brand and audience.

Second, see to it that the content is

visually appealing

and easy to consume.

Finally,

include CTAs

throughout your content to encourage your audience to take action.
6. In-app Shopping
As a business, you can take advantage of Instagram's in-app shopping feature. By emphasizing in-app shopping, you can make it easy and convenient for your customers to buy your products or services right from your Instagram account. This can lead to more sales and higher satisfaction among customers.
In addition, in-app shopping can help you boost your bottom line by reducing operational costs associated with traditional shopping. So if you're looking for a way to give your marketing a boost, consider capitalizing on in-app shopping. It may be just what you need to take your business to the next level.
7. Effective Analytics
Finally, it is not sufficient for a business to be active to succeed. To truly boost your marketing, you'll need to use good analytics tools. With quality analytics at hand, you can see who's talking about you, what they're saying, and how much impact they're having. You can also track competitor activity and benchmark your performance against them.
In short, analytics allows you to track your progress and monitor your brand in real-time which, in turn, helps you to fine-tune your marketing strategy. So if you're serious about promoting your business on Instagram, make sure you're using such instruments.
Bonus Tips for Effective Social Media Marketing
Before you leave, here are several tips on how to build a strong social media marketing strategy.
Tip 1: It's All About Being Bold
First, don't be afraid to experiment with social media – and Instagram in particular. There are so many different platforms and Instagram tools available that the process of deciding where to start can be overwhelming. Try out a couple of different approaches and see what works best for you and your business.
Tip 2: Consistency First
Always be consistent. It's important to post regularly to keep your brand top of mind. But that doesn't mean you need to be posting round-the-clock. After all, quality is more important than quantity. Find a cadence that works for you and stick to it. The critical point here is to guarantee stable and engaging interaction for your customers. Also, in case dedicating your efforts to creating an Instagram carousel post, Reels, and Stories, try to make them engaging and entertaining.
Tip 3: Marketing as a Dialogue
Listen as well as talk. Social media is a two-way street, and engaging with your audience is essential. Employ effective analytics instruments to find out what people are saying about your brand and the industry as a whole, and use that information to inform your marketing strategy. And to ensure you are responsive enough, it might be a good idea to use effective monitoring tools.
Tip 4: Make it Entertaining
Finally, have fun! Social media should be enjoyable both for you and your followers. If you're not enjoying it, chances are your audience won't either. So find what works for you and have fun with it!
Tip 5: Best Time for Post
The best time to post on Instagram varies depending on your audience and content, but there are general guidelines to follow. Utilize Instagram Insights to understand your followers' demographics and activity patterns. Consider your target audience's time zone and habits when determining posting times. Experiment with different times and track engagement to identify optimal posting slots. Avoid peak hours and focus on weekdays for higher engagement. Regularly analyze data and adjust your strategy accordingly for the best results.
Instagram Marketing Trends: Final Thoughts
So here you have it – the top 7 Instagram marketing trends worth following in 2023. And as you tap into them, don't forget about analytics.
After all, you need some reliable clues to help you understand if you are on the right track. It is only by establishing a due balance between experimenting and monitoring that you will end up building a strong marketing strategy for your business.
So, stay up-to-date with the trends, employ effective analytics tools, and let your business flourish in 2023 and the years to come!
Effie is a data-driven marketer and a specialist in data-driven strategies to drive growth. At the same time, she is a firm believer that nothing can beat a great idea so there's no holding her back when it comes to creative, out-of-the-box concepts and delivering superior brand experiences. One of the things she enjoy the most is building and motivating high-performance marketing teams, like GrowthGirls' and GrowthRocks' teams of growth marketers and also teaching aspiring growth marketers at Growth Hacking University. She has helped big multinational organizations as well as innovative startups to grow by offering a full spectrum of digital marketing services, from the strategic approach down to technical bit and bytes of the implementations, always having a hands-on approach to any project with a 100% focus on results. She is sharing here time between Europe and the US working with companies around the globe.