Big data marketing. Is it the new kid on the block of marketing or just marketing jargon?
To talk about big data marketing, we first need to talk about big data.
Different people have different interpretations of big data. Some say that there's no strict definition of it. Even the answer as to who coined the term is contested. Popular names like John Mashey, Clifford Lynch, Roger Mougalas, among others, will probably pop up in your search. 
So, in this article, we will try to clear some things regarding big data in the simplest way possible. You'll learn what it means, its various applications and its benefits. And most importantly, how can you use big data marketing to your advantage.
What Exactly is Big Data?
For you to understand the meaning of big data, you have to first know the three V's. The three V's of big data are Volume, Velocity, and Variety.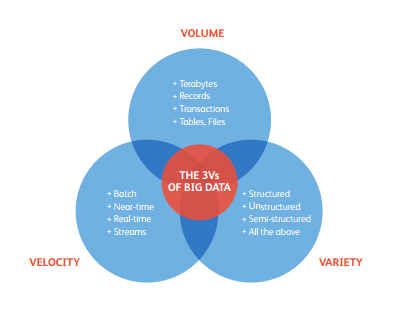 So, big data means a large volume of various data arriving at a much higher velocity. Although the difference between structured and unstructured data, it can be both structured and unstructured data sets in large amounts that an ordinary processing software or computer cannot handle. 
According to tech experts, you can consider information storage and processing as "big data" if it streams over 100 gigabytes of data per day. 
The term can also refer to the various tools and methods for processing these massive amounts of information to utilize them for different purposes. So, at first, the term "big data" might sound like a problem, but it's actually a solution. 
You can use these voluminous data to address problems in your business or organization that you couldn't tackle before. Therefore, it's not about the amount of data you store, but what you do with this data.
This is where big data marketing comes in.
Nowadays, you can analyze big data to help you craft better marketing campaigns for your business or organization.
Let's find out how you can do exactly that.
Big Data Marketing
A lot of marketing campaigns can directly affect the image of an organization. So, a marketer should keep in mind to craft a marketing campaign that's effective in reaching out to a target audience. Return on investment must be a top priority for any company in this matter. 
Marketers should create robust marketing plans and marketing funnels. To achieve that, they must have a vast knowledge of the market, consumers, and competitors. This aspect is where big data comes into use. 
Big data is a massive trove of information, which is obtained from a variety of sources. Through data visualization, this enormous amount of data can provide marketing specialists insights into the market, consumers, competitors, or even about the company's old marketing approaches and their outcomes.
Whether you're a small startup or a large multinational company, you should take advantage of big data for your marketing goals. For many businesses today, big data is not just a hype. It's among the new technologies today that help them keep ahead of the competition and become the leaders of their respective industries. 
Indeed, Big Data is a big game-changer in the marketing landscape we have today, which is inundated with enormous amounts of information. Since the advent of the internet and the development of data science, the sharing and processing of data have never been so fast and sophisticated.
So what does big data marketing have to offer in practice? 
Benefits of Big Data Marketing
Big data is transforming the landscape of marketing as we know it. But what are the specific benefits of this new technology in marketing? To answer that question, here's a list of advantages of big data marketing that you should know. 
Better Planning and Forecasting
Marketing specialists have always depended on forecasting to predict how a particular marketing strategy delivers positive outcomes. Using big data, marketers can get insight from a wide range of data sources, speed up reporting, provide real-time forecasting, and make informed decisions. 
Marketers can now determine how can they increase positive outcomes with the extra budget. They can grasp how different levels of expenditure impact revenue, and pinpoint the potential of individual marketing approaches. Indeed, these capabilities of big data can reshape how marketers plan their marketing campaigns and forecast positive outcomes. 
However, despite these advantages, marketing specialists may also encounter challenges in big data-driven planning and forecasting. For instance, you can't tell precisely when consumer demand and market conditions change. And they do change quite regularly.
Stock and pricing models are also ever-changing, which means that you need to keep adapting your forecasts to the trends. Ultimately, there's a chance that the insufficiency of essential data can derail your projections. 
The good thing is that you can overcome these problems using predictive modeling. Marketing specialists can enhance forecasting accuracy concerning their marketing tactics by utilizing powerful algorithms that predict and respond to dynamic conditions. They can also use models that group data points together according to similarity. 
Optimization of Marketing Campaigns in Real-Time
The ability to look at and analyze current performance using big data allows marketers to optimize their marketing campaigns and enhance outcomes in real-time. Algorithmic decisioning processes in big data technology can give you a great processing power for optimizing marketing campaigns in a scalable, real-time fashion.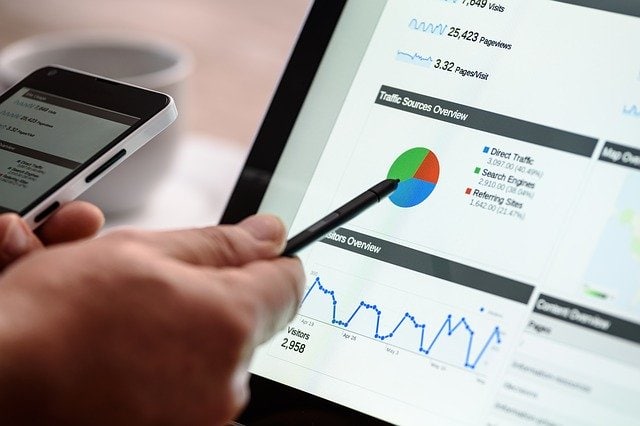 For instance, you can use big data technology to ascertain the appropriate bid for every keyword in a portfolio so that their only aim is toward one shared goal. 
According to a survey by Econsultancy, almost half of marketers globally said that marketing optimization using big data put them ahead of the competition. In the same study, 16% of marketing specialists noted that they were lagging in terms of optimization. 
Some businesses, especially small ones, have some worries that they don't have the right skills or sufficient data to optimize, while others fear that adoption of this new way of working may have negative outcomes.
For marketers who have the same doubts and fears, it's essential to keep updated with the new technologies emerging today and study how they have benefited most businesses. 
More Intelligent Audience Targeting
The wide range of targeting options in online advertising helps marketers in a significant way. The large chunks of information from social media and the development of cookies signify that data can go beyond simple geographic, demographic, and time-based targeting options. 
Using big data tools, you can tap into this trove of information and understand how to make a more intelligent audience targeting. However, you may find some issues along the way that you need to overcome. Those issues include privacy concerns from consumers, integration of offline and cross-channel tracking, and difficulty of cross-device and mobile tracking. 
So, if you're a marketer, you need to comply with the local laws to ease the concerns of consumers. In places where integration and development of targeting are yet to occur, you should rely on signals available to help you with your decisions. 
Many companies are now finding ways to measure cross-channel behavior. So, perhaps in the not-so-distant future, it will be easier to integrate online and offline campaigns. 
Deeper Understanding of the Factors Affecting Conversions
Before big data, marketing specialists have mainly used the last-click attribution model to determine the factors that affect conversions. The issue with this model is that it's difficult to capture multiple factors and understand their relative value. 
With big data, you can now adopt a multi-touch attribution model. The attribution model will make it easier to monitor, analyze, and evaluate online consumer behavior. This approach considers all touchpoints to obtain better insights into campaign performance data and determine the factors that drive consumer engagement. 
While multi-touch attribution, models are much better than last-click metrics. Meanwhile, almost half of all marketers in the US still use the latter. The reasons behind this trend are operational and technical challenges. Marketers should overcome common issues by aligning their teams around CPA, ROI, and overall revenue goals. 
Product/Service Customization
If you want your business to be successful, you need to include consumer experience in your marketing priorities. In this case, big data can help you big time as you can customize your products or services according to the preferences of your customers. 
In various social media channels, you can now analyze a variety of information and determine the essential demographic traits of your target audience. That way, you can learn about their lifestyles, needs, preferences, etc. This insight can then help you to create a marketing campaign that taps into their biases. 
The Future of Big Data Marketing
Despite its disadvantages, the fufure of big data marketing seems bright. Experts even predict that the gains of big data technology in marketing will only expand in the coming years. 
This prediction is supported by the fact that our technological landscape is very dynamic, and it's changing for the better.
We already know what Facebook, Google, and the rest big five tech companies can do with our data.
And so, big data marketing is probably here to stay.
Joshua is a self-proclaimed geek and enjoys discussing anything technology related. After work, he makes sure to spend quality time with his small family.