It's a new era.
A Growth Hacking era!
Marketing is changing, Analytics and Measurements are evolving, so why stuck in the past?
Growth hackers all over the world establishing new rules and routes in order that Companies and Startups achieve Growth, Success and Viral popularity.
Let's get to know some of these influential guys!
Josh Fechter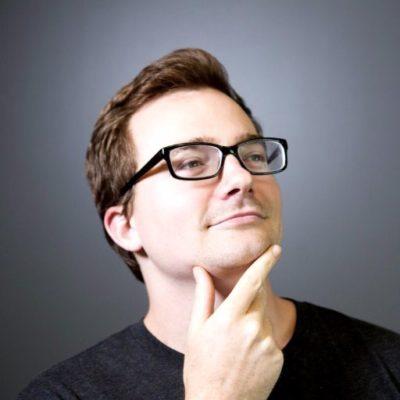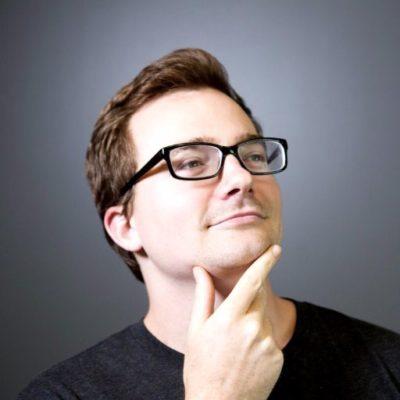 Co-Founder of Badass Marketers & Founders (BAMF) | Advisor | Mentor
Creativity and entrepreneurship are only a few among other attributes Josh has and maintains throughout his business career.
"Not all the stories are pleasant, but I love each one"- Josh Fechter
That's why taking risks since he was a younger and trying hard, moved him to the next level.
Growth hacking companies and giving inspiring lectures are not just what he is standing for.Listening to his podcast interview we can see the transition from a college guy to a digital marketing expert becoming really clear.
He runs the monumentally big Badass Marketers & Founders (BAMF) Facebook group, for which early in his career wrote a book about Facebook Marketing.
Brian Balfour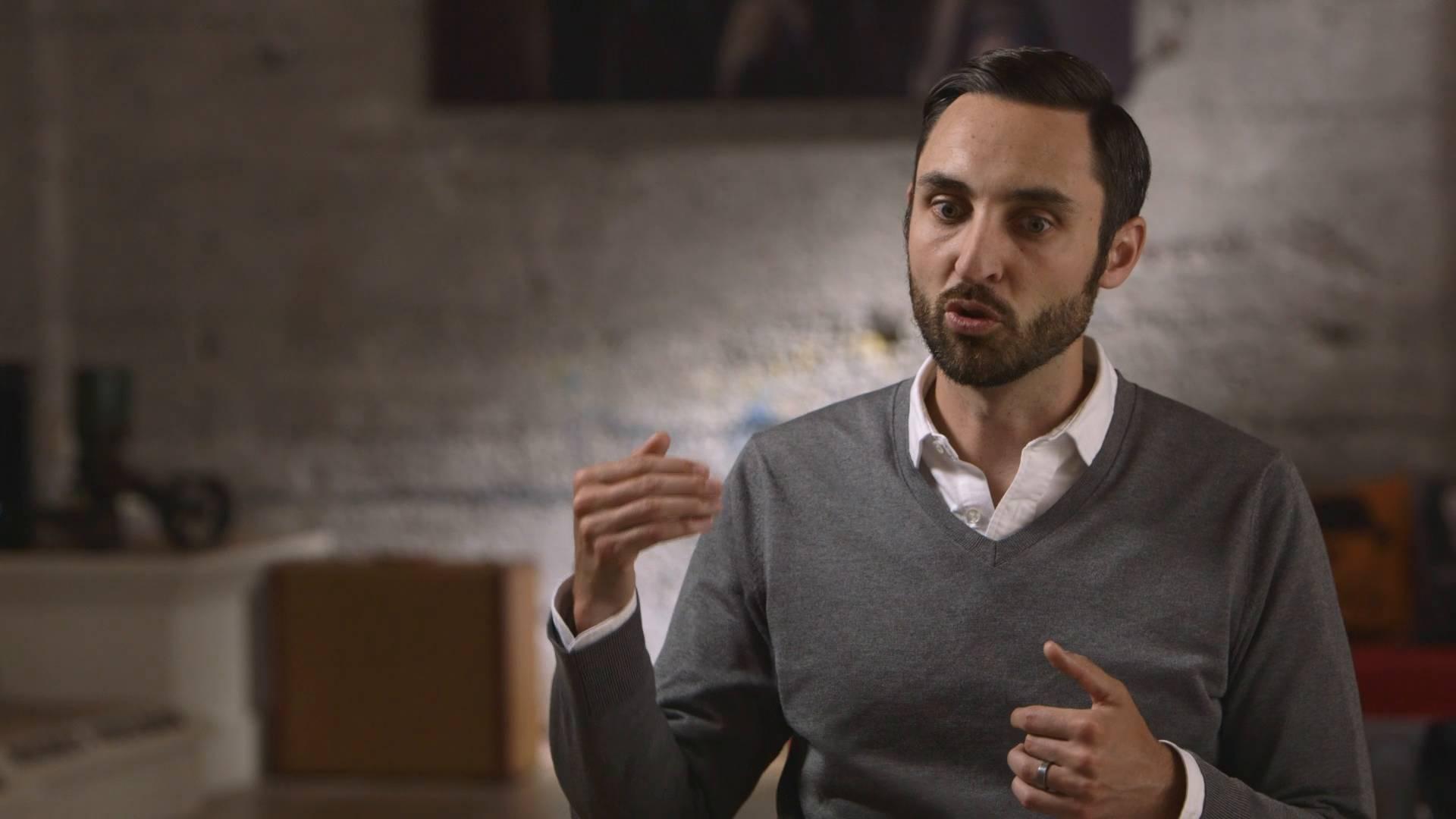 Founder and CEO of  Reforge
Previously he was VP of Growth at HubSpot, Co-founder of startups like Boundless and Viximo, also worked as Growth Advisor and/or Investor for multiple startups.
The marketing world acknowledges him as another growth expert, but he also worked in venture capital (VC) as an entrepreneur-in-residence.
"The world of digital marketing is HUGE today. Having a plan and path is the most important part.  I have tried to simplify the path as much as possible"– Brian Balfour
This podcast takes us on a trip with him about his process and experiments for building a growth machine!
In case you've been stimulated by his activities don't hesitate to read interesting articles and essays in Coelevate blog and Reforge blog.
Andrew Chen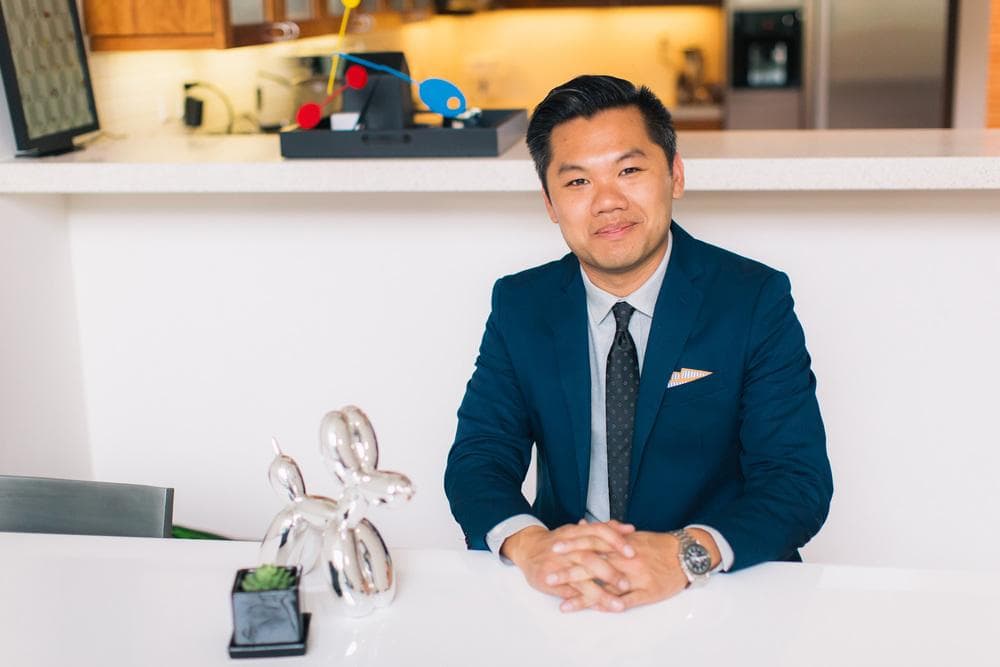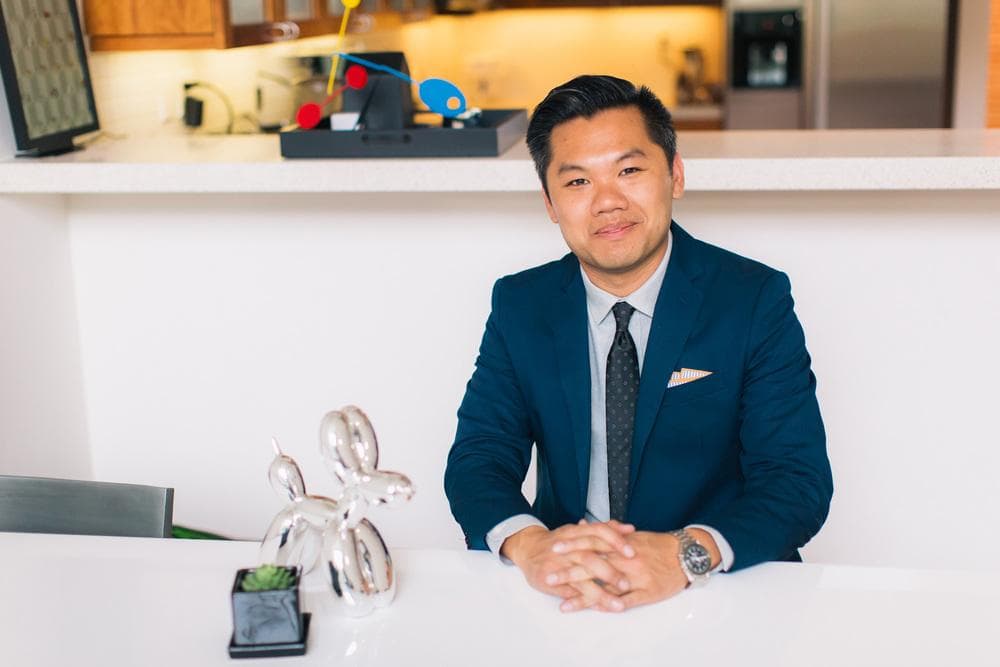 Head of Rider Growth at Uber
First things first, we all know Uber and that didn't happen casually!
The foundation of Uber's huge recognition and valuation is growth and director of this growth is the analytical mind called Andrew Chen.
"Understanding setbacks helps you understand what a person's priorities are, and how much resilience they have to bounce back"– Andrew Chen.
That said, it seems that just like Josh Fechter's opinion about setbacks and tough stories, Andrew Chen believes they are always a good motivation.
He worked as an entrepreneur-in-residence in the VC sector, and also as what he calls an "entrepreneur-out-of-residence".
We could read his article "Growth Hacker is the new VP of Marketing" and find even more following up on his blog.
Sean Ellis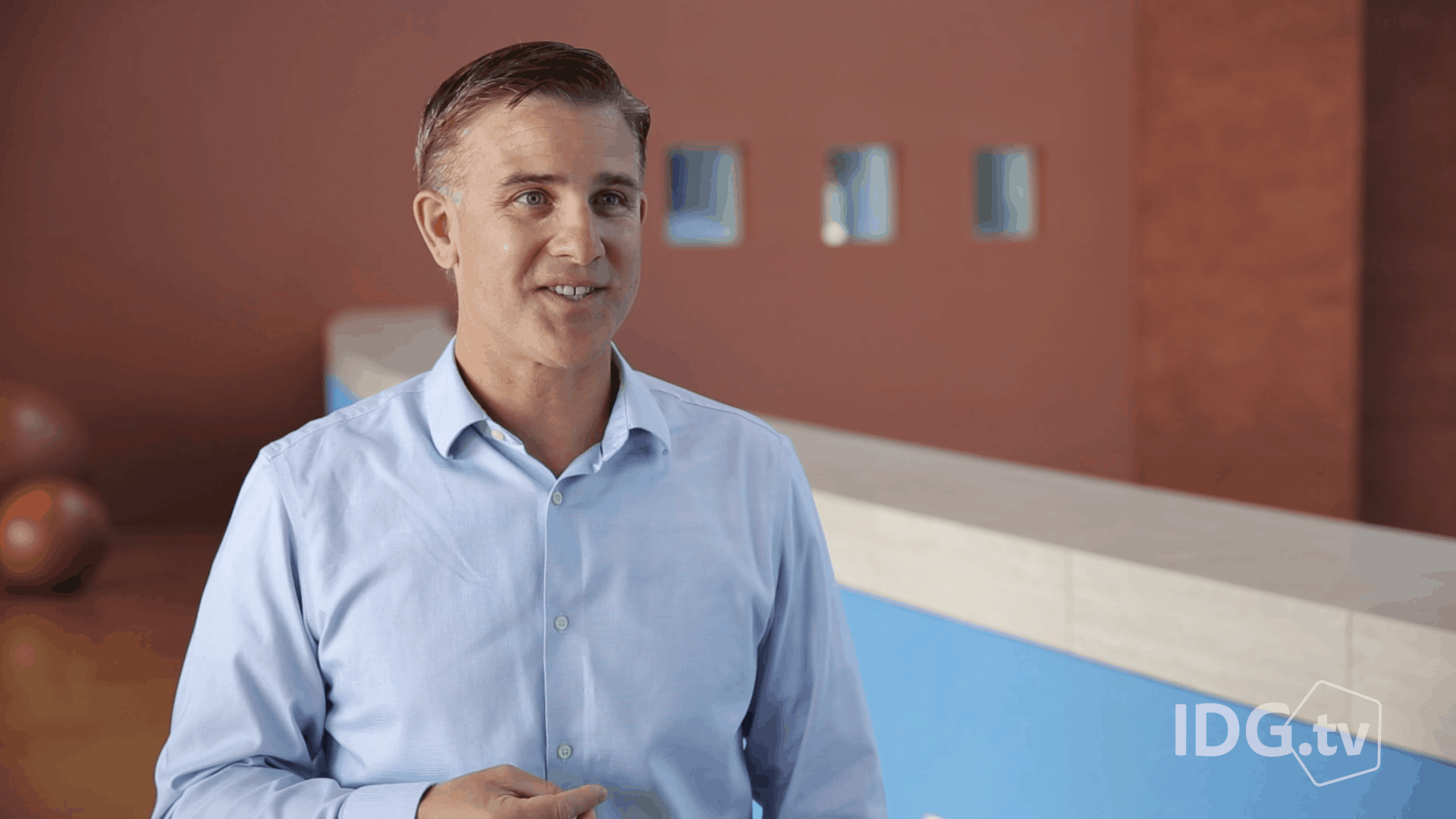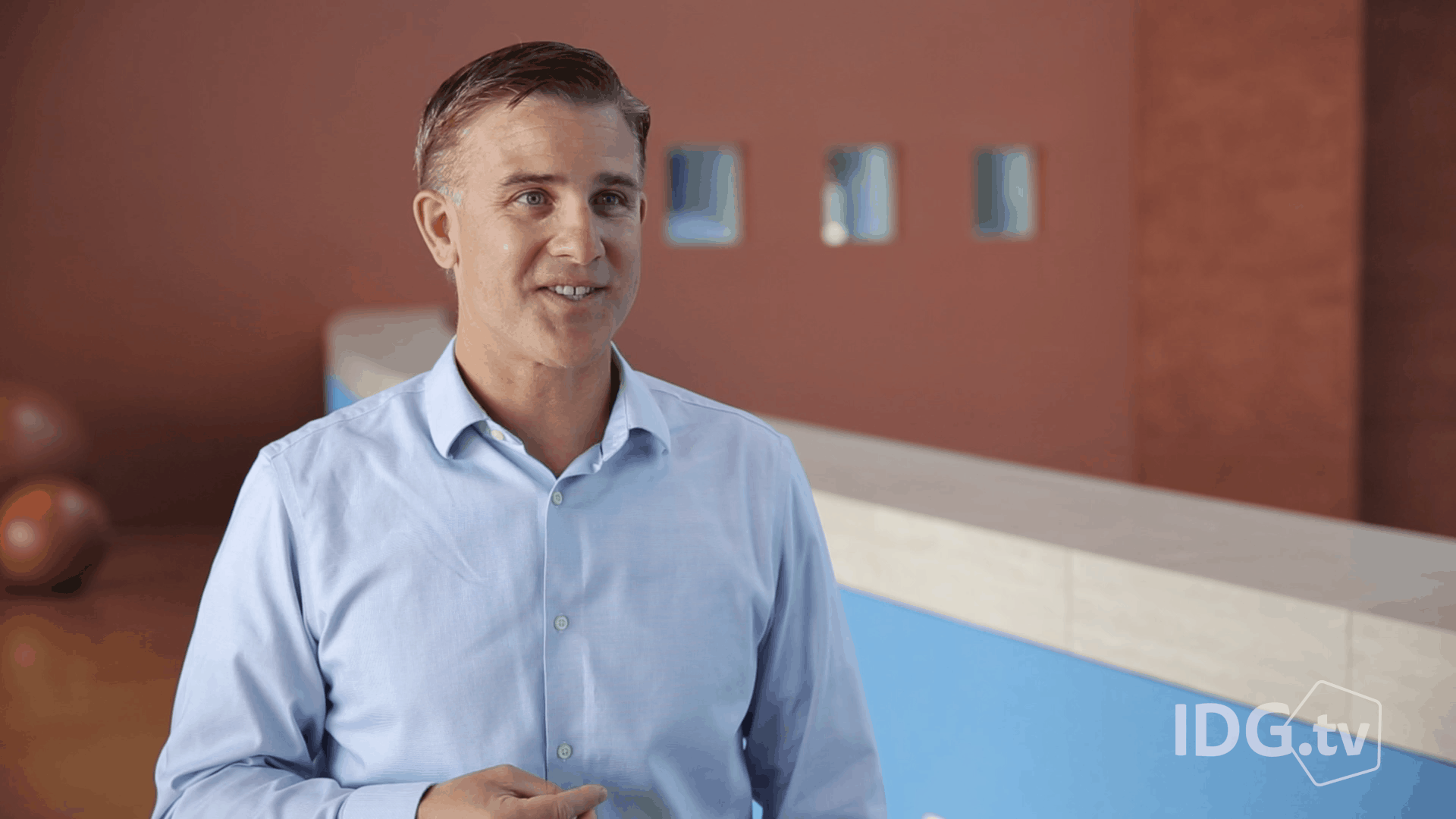 Founder and CEO of GrowthHackers
He actually invented the term 'Growth Hacking'.
Formerly the founder and CEO of marketing software company Qualaroo, which acquired by Xenon Ventures, Ellis now has the same title at GrowthHackers: A community of resources and experts that "helps teams unlock their company's full growth potential".
Not to mention he was an Angel Investor for 17 years, thus we can realize that he's seen both sides of the coin.
He helped companies very early-on like Dropbox, Eventbrite and logmein develop and implement their growth strategy.
Listening to podcasts like "why you need to understand growth hacking today" and Sean Ellis – Interview, we can see better the overall growth hacking universe.
He also co-founded Qualaroo, a customer-feedback gathering mark tech platform that has been acquired by CatchFree on June 14, 2012, and raised $7.2m in two (2) rounds.
His current focus is on growthhackers.com providing a framework to growth hackers to run HTE (High Tempo Experimentation)!!
Sujan Patel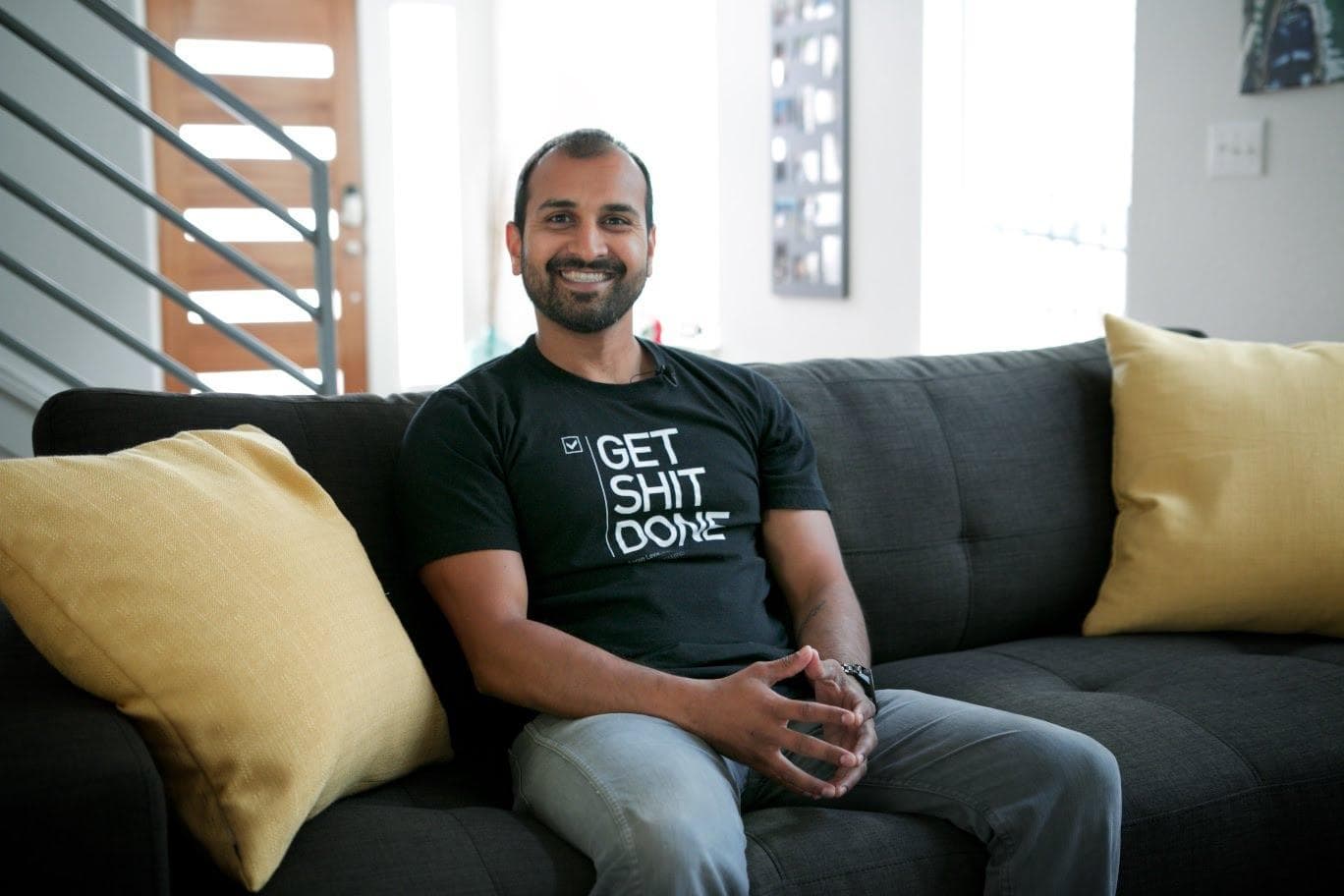 Co-founder of  a Performance Marketing Agency named: Web Profits
Sujan Patel is a successful growth marketer and entrepreneur.
Additionally, he is Manager Partner at Ramp Ventures, a firm that grows companies and startups like Mailshake, LinTexting and Narrow.io.
"Content is very important but marketing/promotion/distribution of the content is king"– Sujan Patel
We don't want to miss his blog. There are so many intriguing posts in there!
Sujan Patel Gets Personal with Growth Marketing is one great podcast to listen to.
Neil Patel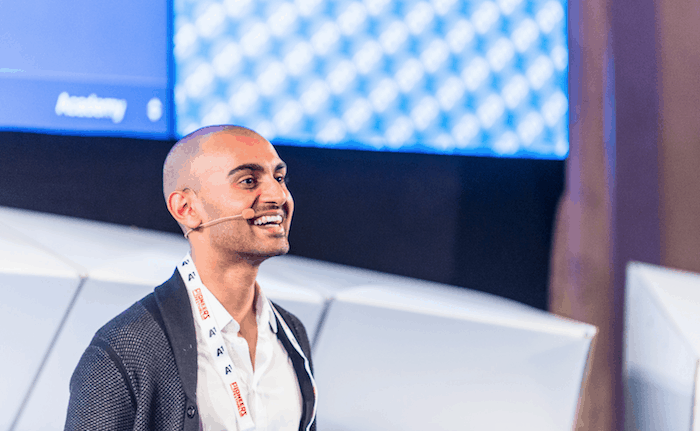 Co-Founder of Crazy Egg & Hello Bar
Crazy Egg (acquired hello bar a few years back) generates website heat maps for marketers to observe which sections of a page get the most engagement.
He is also Co-founder of KISSmetrics analytic platform and Quick Sprout online ''university''.
Neil states that he is a "digital marketer and analytics junkie".
Moreover, constantly posts new articles on his neilpatel.com and Quick Sprout blogs, making his growth expertise, among other things, available to the public.
Marketing School is a very edifying podcast we can follow on his own website. I guess this is a 'class' we all want to attend!
Nir Eyal

Wall Street Journal, Best-Selling Author, Consultant, and Public Speaker
The list of what Nir Eyal can do is endless. Formerly CEO of AdNectar (acquired by ADOR on June 2011) and Sunshine Business Development, Nir as a bonus shared his business life knowledge through his "Hooked: How to Build Habit-Forming Products" bestselling book.
"The ultimate goal of a habit-forming product is to solve the user's pain by creating an association so that the user identifies the company's product or service as the source of relief"– Nir Eyal
"To initiate (user) action, doing must be easier than thinking"– Nir Eyal
Besides the inspiring plus captivating content in his blog, book, podcast interviews, and the opportunity to chat with Nir Eyal via his website, what else could we ask for?
Noah Kagan
Chief Sumo at Sumo Group (Sumo.com & AppSumo.com)
Noah Kagan's role at Sumo Group, the maker of tools to help companies grow website traffic, made him quite prominent as a Growth leading expert in the digital marketing world.
From Facebook to Mint, Kagan has also helped to launch and market several products and services.
"One of the best ways I keep my team focused at Sumo.com is to pick ONE primary goal for the year" and then "I make sure everyone knows it's everyone's #1 focus".-Noah Kagan
The OkDork blog, which Noah owns and runs, provides us with useful insights based on his marketing stories, business experience, and personal development tips.
Brianne Kimmel
Growth Marketing at Zendesk
Prior to Zendesk, Brianne lead performance marketing teams at Orbitz (Acquired by Expedia on September 17, 2015) where she focused heavily on user acquisition, paid social and international growth.
"For many B2B SaaS, growth marketing generally sits under product. I really like this structure"– Brianne Kimmel
She is also a Startup Advisor and Digital Marketing Instructor at General Assembly, where she's got a lot of early-stage founders in her GA classes, many of them come from a non-marketing background.
Thus, everyone gets a chance to learn, from a highly analytical and results-oriented growth marketer, beneficial hints and tips at Marketing Industry.
Vin Clancy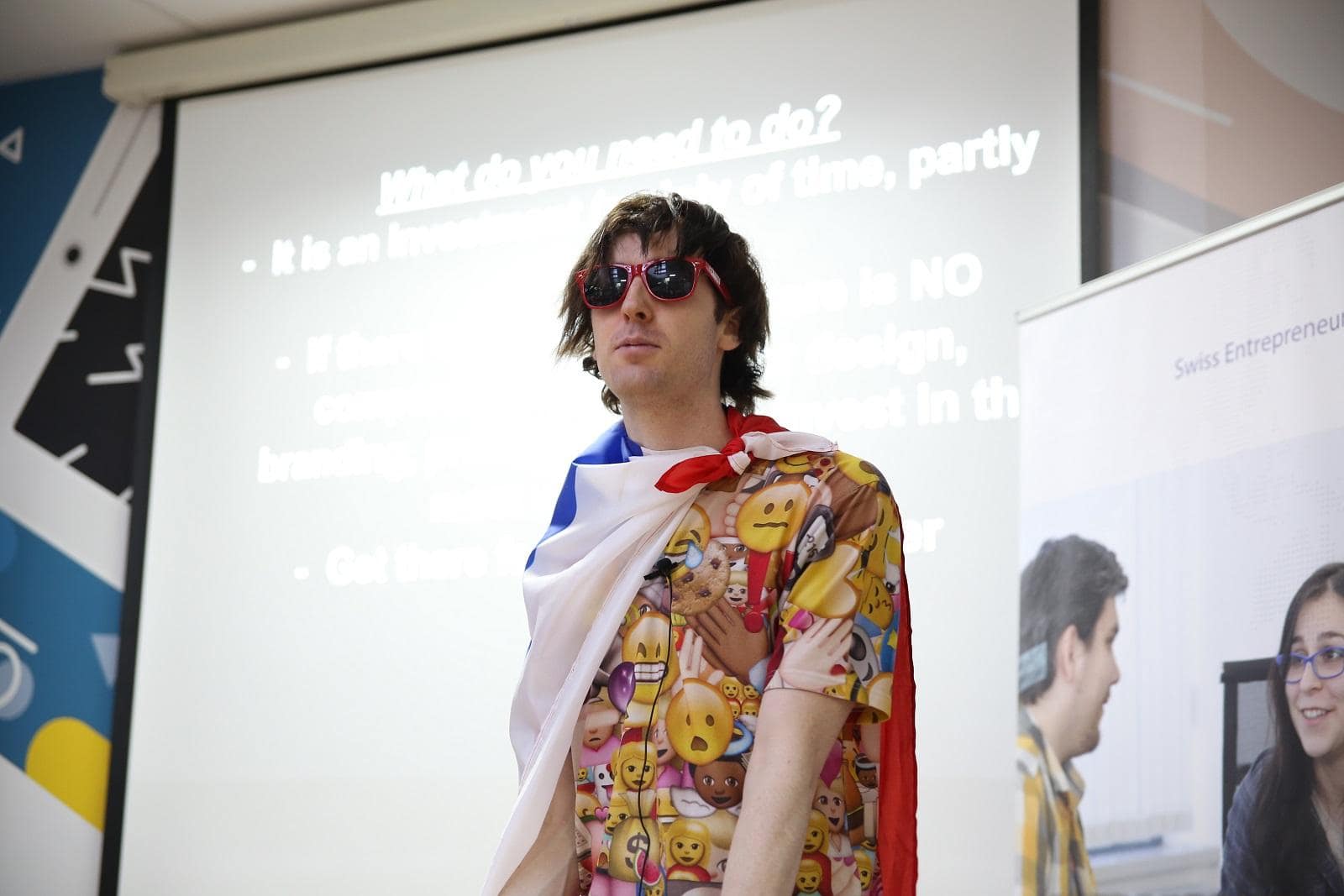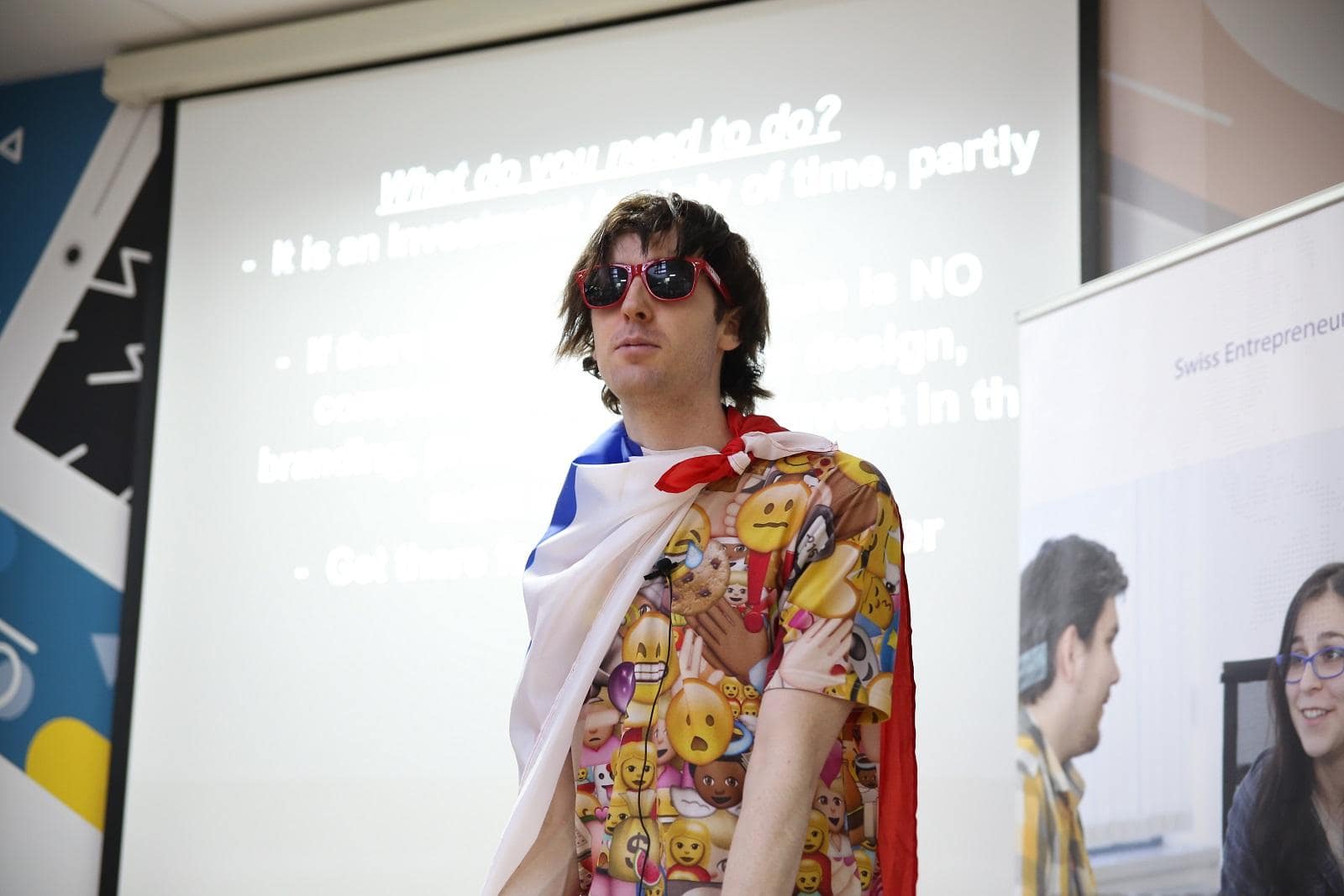 Founder of  Vincent Dignan
He is an entrepreneur, a growth hacker, and a public speaker, who speaks very fast and very condensed (almost always in his funky outfits!).
Vincent Dignan is a firm that helps companies to growth hack their way to success.
"I help grow early-stage companies through a combination of rapid social media growth, guerrilla community management tactics, and growth hacks"– Vin Clancy
Additionally, Clancy runs one of the fastest growing growth hacking groups on Facebook "Traffic and Copy".
His blog incorporates advantageous content into the net, DO not bypass it!
Fareed Mosavat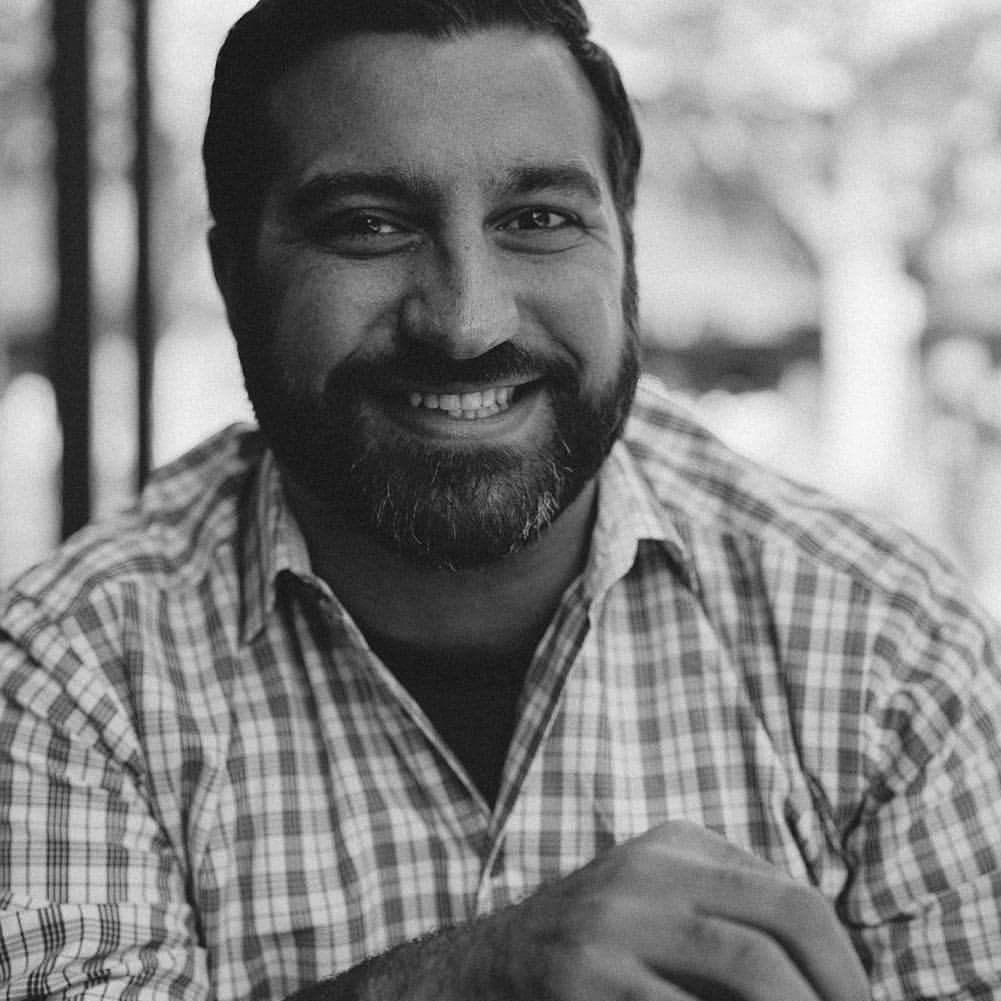 Growth and Product Manager at Slack
Slack is a platform that facilitates communication, connects teams with the apps, services, and resources they need to get work done.
Furthermore, Slack is one of the fastest growing applications in industry, and Mosavat is the exceptional mind behind this prosperity.
Prior to that, Mosavat was leading Growth and Product at Instacart (that has been raised the incredible amount of $674.8M in 7 Rounds from 24 Investors)
"Amplitude is how we look at our user behavioral metrics-all the ways in which customers interact with the app"– Fareed Mosavat
He shares his experience of  "how to Grow a Growth Team" in this profitable podcast.
Steli Efti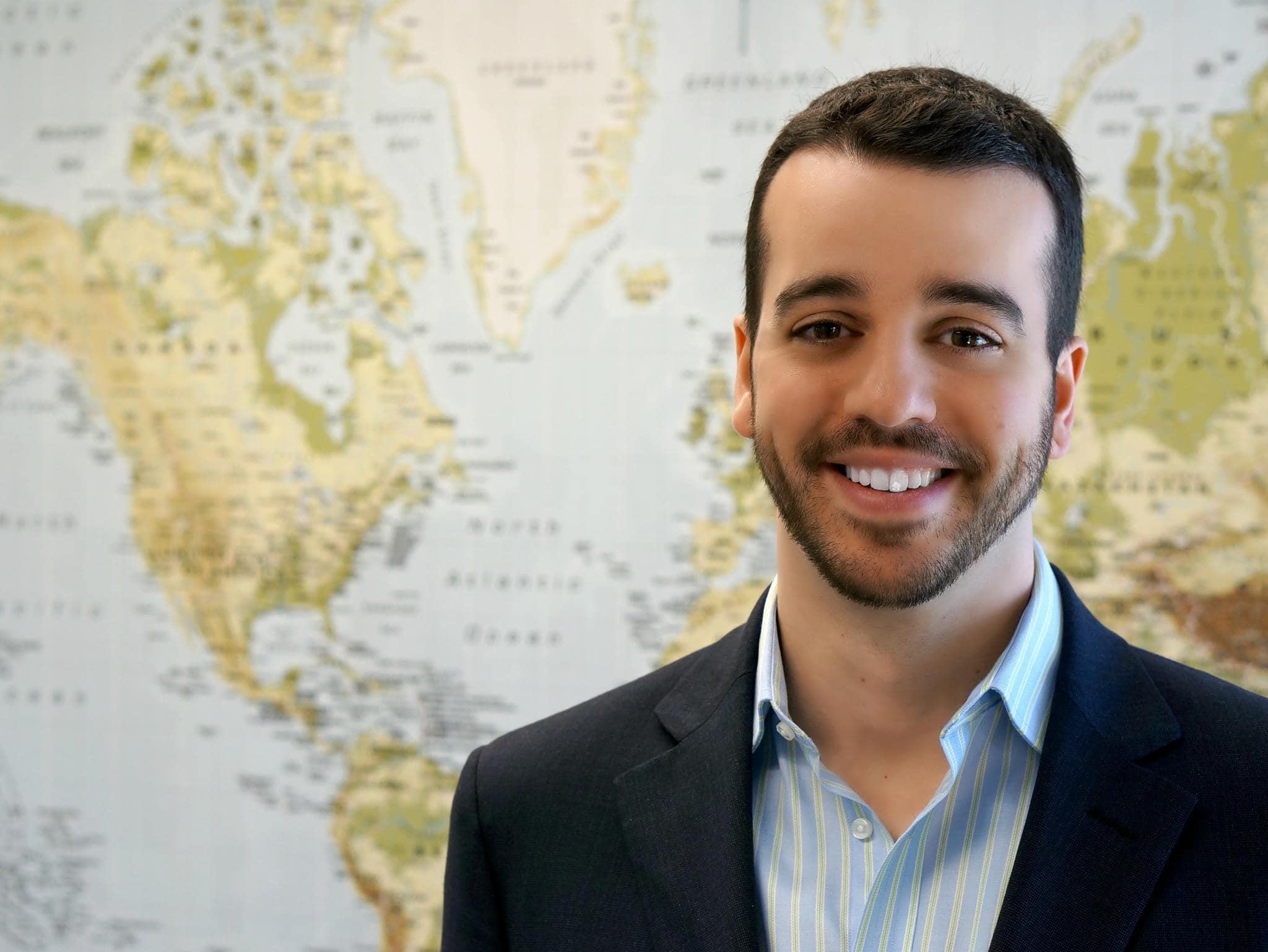 CEO at Close.io
Close.io is an inside sales CRM for startups and small-to-medium businesses.
Originated from Greece, his temperament and pace while pitching is definitely Mediterranean. Check any of his speeches online and you will notice that.
Originally, Steli started a services company called Elastic Sales, which was an outsourced sales business for venture-backed startups in Silicon Valley.
"We looked at all the options and we chose to play a game we could win."– Steli Efti
That said by Steli, we realize how he decided to dispense most of his energy to grow Close.io.
We can find more than 200 episodes, filled with insights and information, in his TheStartupChat podcast with Hiten Shah.
Eric Peters

Senior Growth Marketing Manager at
HubSpot Academy
HubSpot Academy is a free online learning product for marketing and sales professionals.
Eric was very much involved in technology entrepreneurship, digital marketing, and growth-stage startups before even arrive at HubSpot.
Eric Peters is responsible for driving growth for HubSpot Academy's free courses, which come with a suite of free marketing and sales tools to apply to what you're learning in the HubSpot growth stack.
He is ardent with his job, and got the real marketing thing in this blog!
Brant Cooper
CEO and Founder at "Moves The Needle"
"Moves the Needle" is a consulting firm that specializes in empowering entrepreneurs and startups.
Cooper is an active advisor and speaker to entrepreneurs, accelerators, and corporate innovation teams, plus he's the author of The Lean Entrepreneur (NYTimes best seller).
"The basics of all marketing is word-of-mouth marketing. Even if you're running an advertisement then you're the mouth and your audiences are the ears and you're spreading the word about your product."- Brant Cooper
As a true hard-working man, Cooper tears down the Myth of the Visionary in this TEDx event, making perfectly clear, what is the truth behind technology and business inventions.
Rebecca Rosenfelt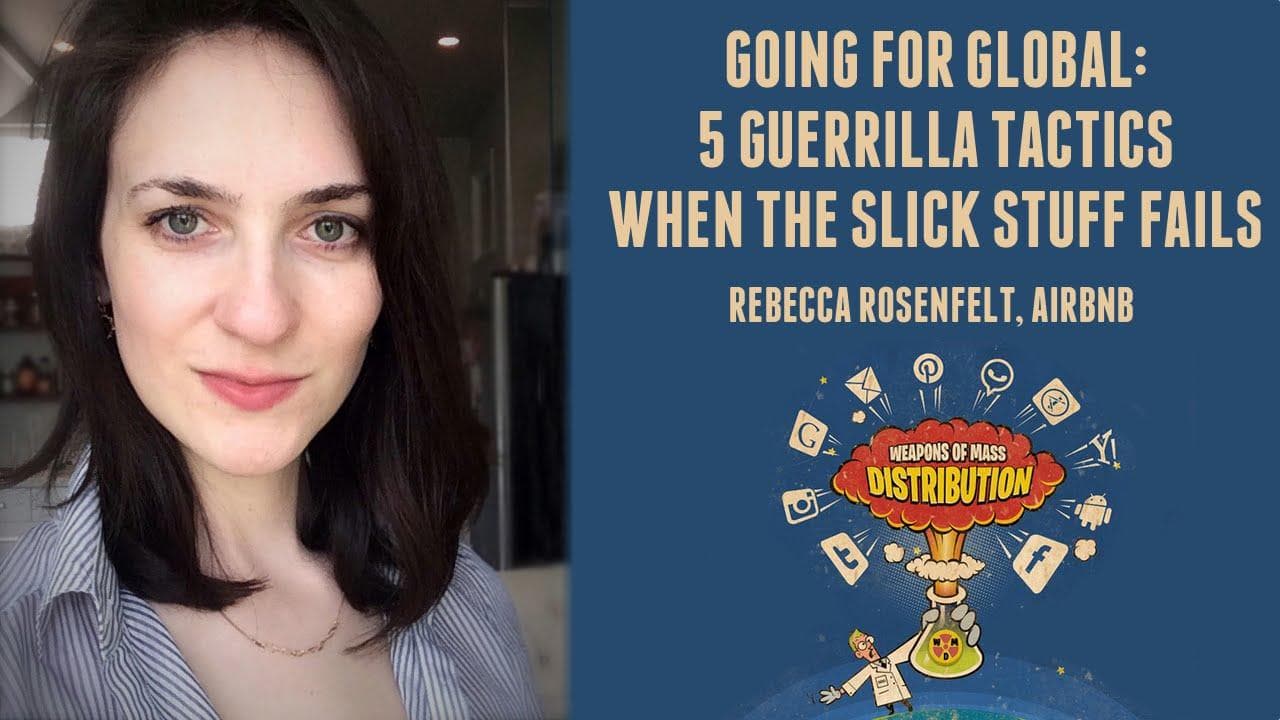 Product Manager – Growth at Airbnb
Rebecca has worked on Airbnb's expansion and business strategies, with a focus on international growth, user engagement, A/B testing, and analytics.
She developed product-driven tactics that drive the growth of Airbnb as a leading global travel marketplace.
Growth-hacking techniques and tactics made Airbnb one of the most popular and rapidly growing companies in the world the past 6 years. We should give Rebecca credit for this success!
Sadly, she no longer has a Twitter presence or personal blog. On the other hand, we can evaluate her insights about the automated email global program that Airbnb uses through this video.

Karol Pokojowczyk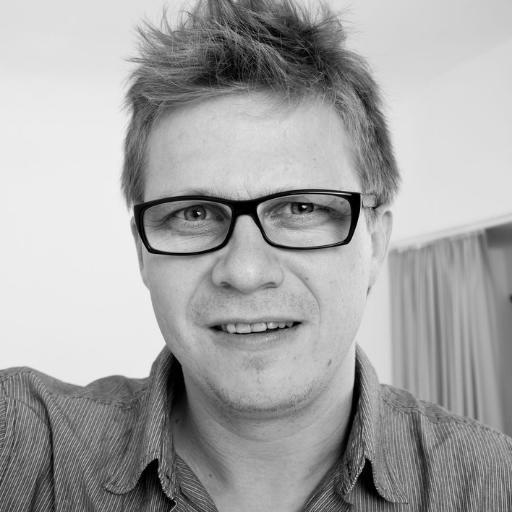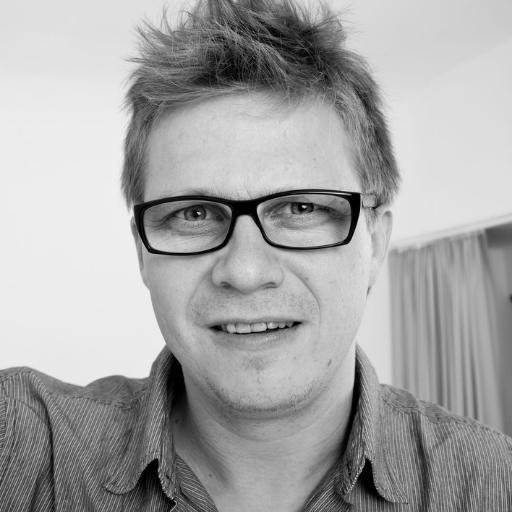 CEO and Founder of GetRiver.com
Karol is an entrepreneur and an online marketing freak, additionally CEO and Founder of Colibri.io, which is a provider of software tools, allowing its users to monitor and track their brands online.
GetRiver.com is a tool that helps you get popular on Instagram by attracting real people that can buy your products or pay for your services.
What is a Growth Hacker for him?
As he says:
1."is someone who jumps from the bridge, and along the way builds an airplane."
2."is someone who lives and breathes with one word in mind – change."
Alex Schultz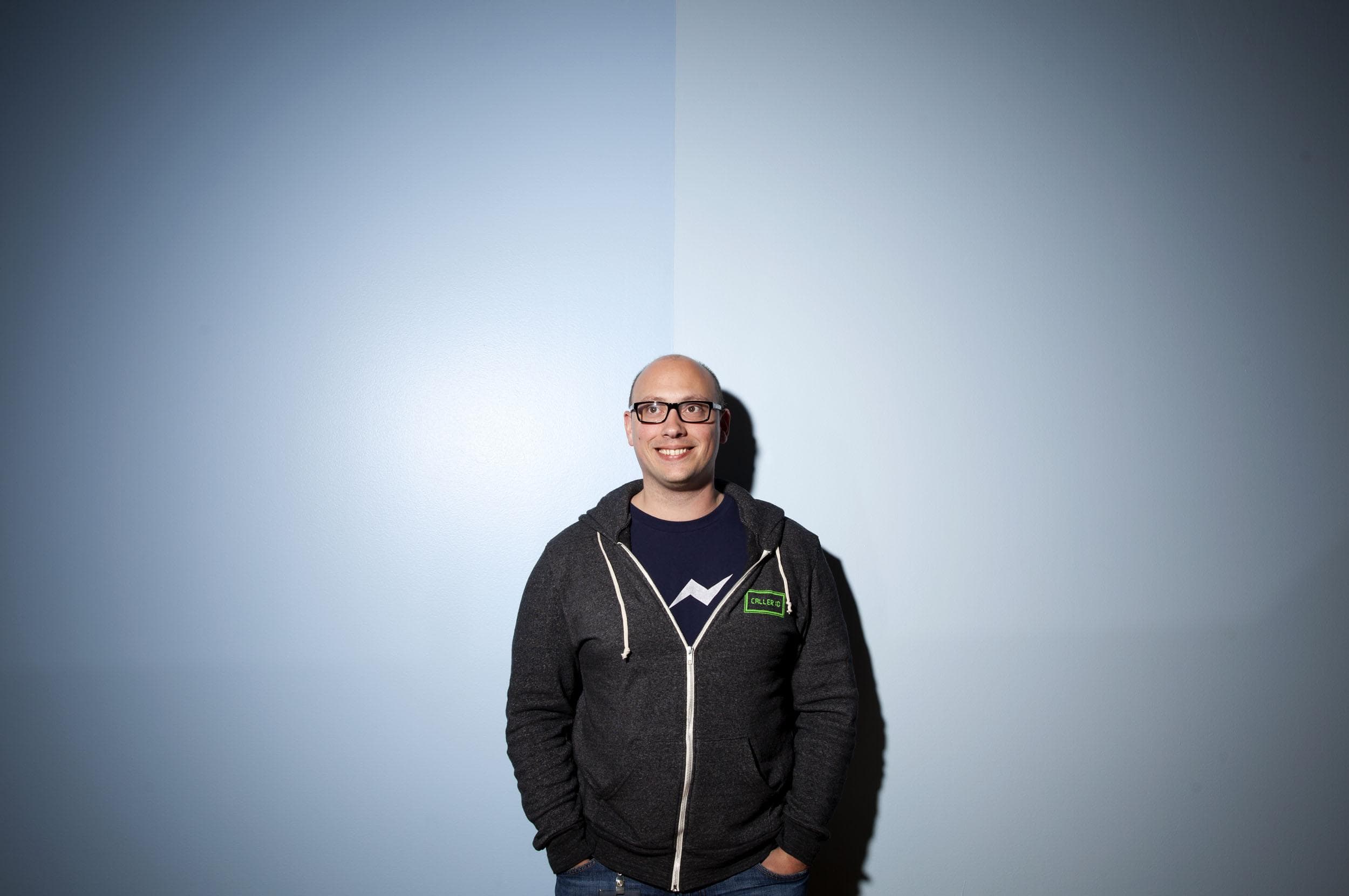 VP of Growth at Facebook
Yes, we all know Facebook obviously! But, the people –who are familiar with what Growth hacking and analytics stand for in business– must know a bit about Alex Schultz.
He runs growth marketing, data science & engineering, plus internationalization for Facebook. And as it seems, he's doing a great job…
"using whatever channel you can to get whatever output you want"
"that's how I paid for college and that's how I went from being a physicist to a Marketer – transitioning to the dark side of the force."-Alex Schulz
Being a Growth genius isn't that easy, still, he is killing it.
Lincoln Murphy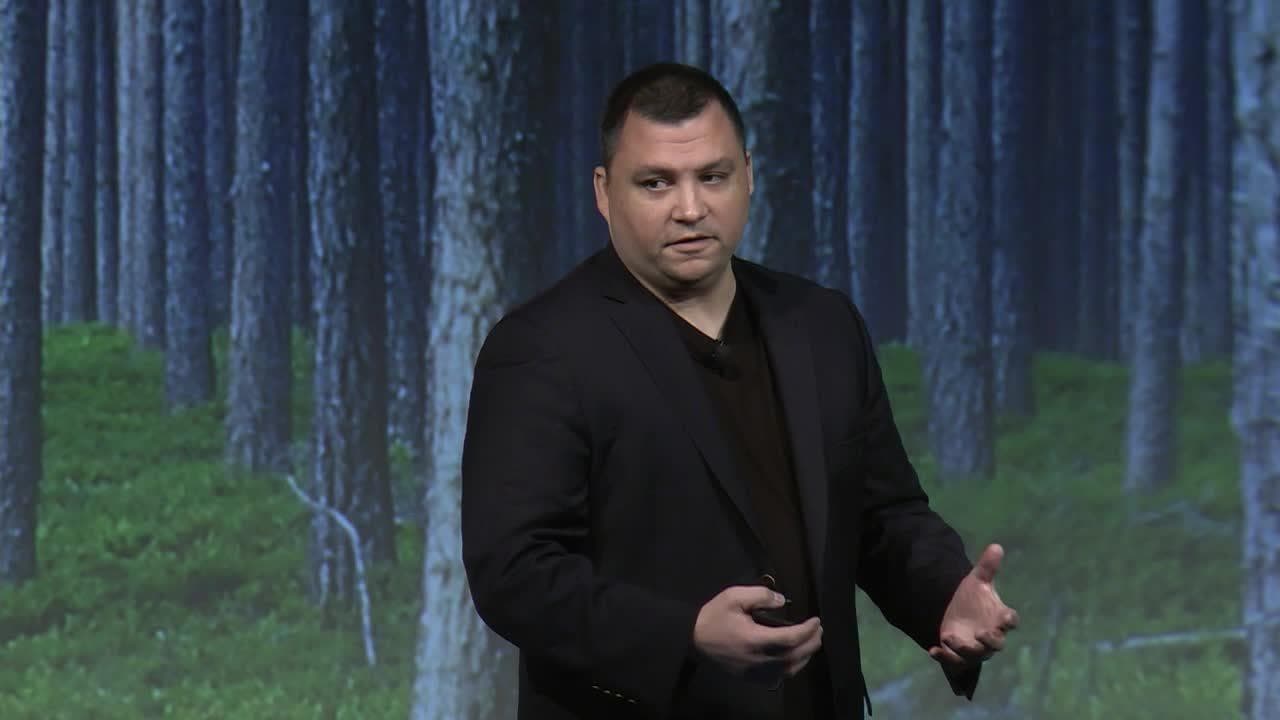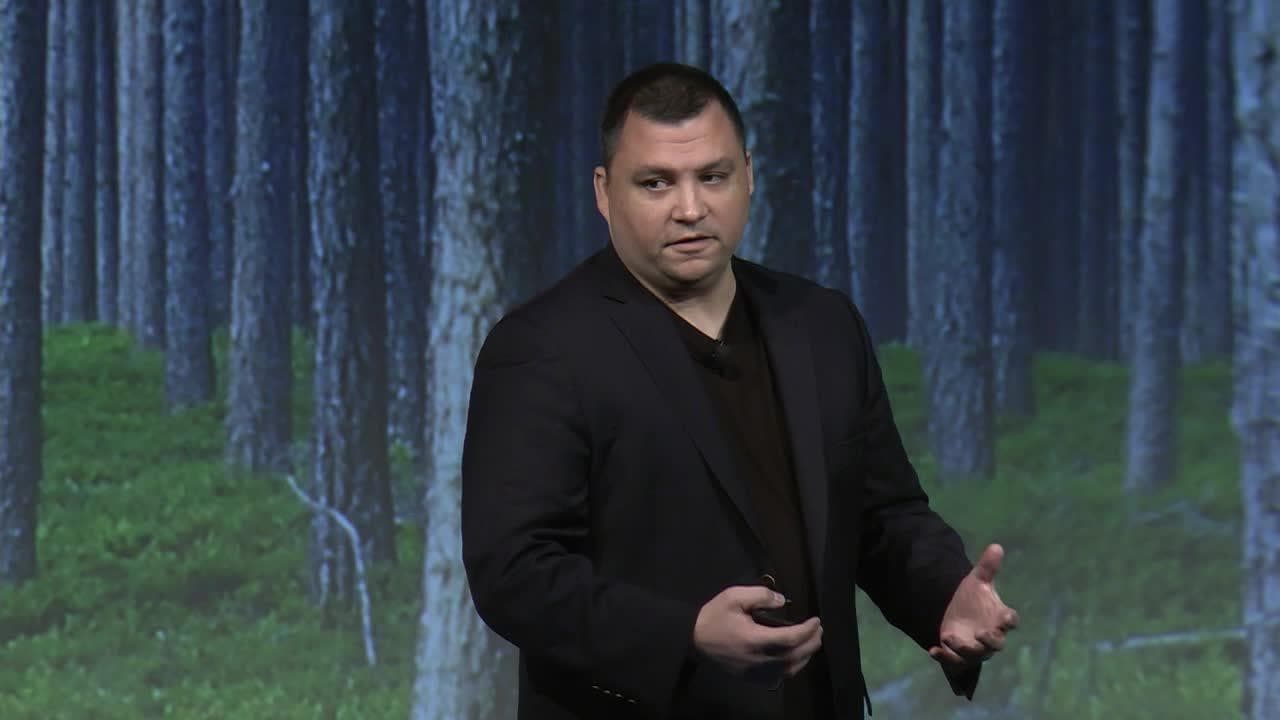 Customer Success-driven Growth at SixteenVentures
He's helping businesses develop customers into wildly successful advocates through his work at SixteenVentures.
From Founder and Business Development to SaaS-Consultant and Customer Success Evangelist, his resume got it all.
Podcasts like:"3 Ways to #FlipMyFunnel on Customer Success" and "SaaS Growth Hacking" are filled with Lincoln's hints and tips about Digital Marketing nowadays.
"Customer success is about more than delivering service or support."- Lincoln Murphy
Brian Dean
Founder of Backlinko.com
Backlinko is an SEO Training Blog that helps you get higher rankings and more traffic.
Well established companies recognize Brian as an SEO expert, who reveals extremely practical strategies and tactics, that marketers can use to grow their online business, from his blog.
"instead of focusing on one aspect of SEO (like keyword research), I designed SEO That works to cover EVERYTHING someone needed to rank. In other words, I wanted SEO That works to be the last SEO course anyone had to ever buy."- Brian Dean
"SEO case study with Brian Dean" it's one heck of a podcast to listen in OkDork.
Theodore Moulos

Innovation and building software products, defines this guy (yes, that's me) as an entrepreneur who was born to engage with Growth-hacking.
GrowthRocks has a number of passionate growth hackers of all levels and expertise, from consultants and marketers to designers and web developers. Moreover, GR ranks number 1, as a "Growth Marketing Agency" search result on the web!
Taking one step forward, me and Savvas Zortikis co-founded Viral Loops, one of the most promising and practical referral marketing programs for organic growth the digital world has ever seen.
Don't you dare to miss our –full of efficient articles, insights, and tools– blog. It could help your business grow right away!
Before you go
Seeking Growth in business was never easy. Especially now that competition is floating everywhere and in everything, companies do or trying to do…
Just take a moment and imagine you are a Chemistry Professor and you're trying to figure it out what ingredients, out of hundreds or even thousands, you should add or remove from your mix in order to achieve your goal of making this experiment in your lab to be recognized as a fruitful one.
Well, all these successful Growth Hackers, tried – through hard work, experimentation and personal intelligence- to find these "ingredients" that would make their companies grow.
Ultimately they did it and found the spotlight in the horizon. In fact, they nailed it!
So we learn from them, we follow them, not knowing where this "digital-ride" is going to get us, but we are fully confident is going to be a GOOD RIDE…!
Theodore has a 15-year experience in running successful and profitable software products. During his free time, he coaches and consults startups. His career includes managerial posts for companies both in Greece and abroad and he has significant skills on intrapreneurship and entrepreneurship.