You there!
Have you read the first part of  "The Top 10 Marketeers that Drive the Digital World"?
No? Then click here.
Yes? Then read below.
6. Vin Clancy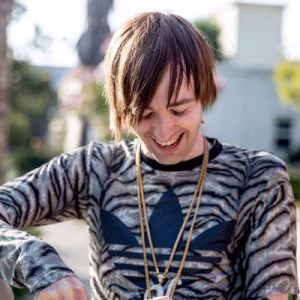 Specialty: Noob-friendly
Who is he?
If the Digital Marketing World was a catwalk, Vin would be the host the show. His eccentric appearances breath life into the common marketing catchphrase "Stand out from the crowd". Don't be fooled though: Wearing animal prints is one thing – being a chameleon that meanders from Business to Creation and back again is another. Vin Clancy excels at both.
His company, Magnific, beat more than 1500 other startups to be accepted into prestigious accelerator TechStars London. He's also (in)famous for hijacking the #SXSW hashtag which got 1,700 people to attend an event at SXSW 2015.
Why is he on the list?
Vin Clancy is "The Consultant of The Consultants" (This works like in the case of your dentist: when he has a toothache, he goes to another dentist). His public speaking, coaching, consulting and Facebook Group make a huge impact on the marketing industry.
His Facebook Group "Traffic and Copy" in particular, counts more than 10k members and it's the perfect starting point for anyone who wants to be initiated into the Digital Marketing World.
7. Matthew Barby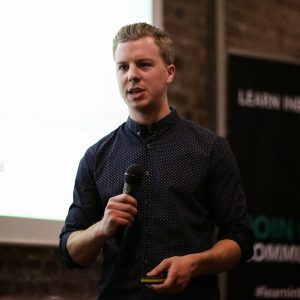 Specialty: SEO
Who is he?
A Global Head of Growth & SEO at HubSpot. When he's not working for Hubspot, you will find him spreading new ideas at marketing conferences around the world. Matthew Barby is a leading figure as an industry speaker and lecturer for the Digital Marketing Institute.
He has worked with IBM, Coca Cola, and Evernote and has been published on Forbes, Entrepreneur and Inc.
Why is he on the list?
Everyone remembers Romans 2:21 from the Bible, right? OK me neither – I googled it:
"You, then, who teach others, do you not teach yourself?" Matthew Barby answers "Yes!". Matthew is the kind of guy that studies first, does later – often succeeds -and only then does he go on teaching about what made him succeed.
Matthew Barby has also won the 'Best PR, Marketing & Communications blog – UK Blog Awards', twice, in 2015 and 2016. Make sure you pay him a visit and see for yourself why he's the proud owner of these awards and a top marketer.
8. Sujan Patel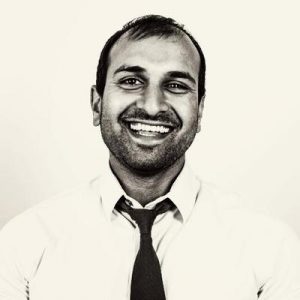 Specialty: Growth
Who is he?
Sujan is the co-founder of Web Profits, a growth marketing agency, and a partner in many software companies including ContentMarketer.io, Narrow, Quuu, and Mailshake. Like every top marketer, he shares his insight on his blog, providing juicy insights every day.
He also maintains a very active channel on YouTube with presentations and How-To's for both the Beginner and the Advanced.
Why is he on the list?
Sujan Patel likes talking with numbers, so I too will present him with numbers: 13 years of Digital Marketing, 13.3 of work a day, 6 days a week. Last year alone, he managed to get 8.2 million unique visitors for his clients' sites and sold over 30,000 copies of his book "100 days of Growth".
Companies like Mint, Sales Force, and Intuit have chosen Sujan to lead their digital marketing strategy while he's also helped big names like LinkedIn, Expedia and Zillow to grow.
9. Josh Fechter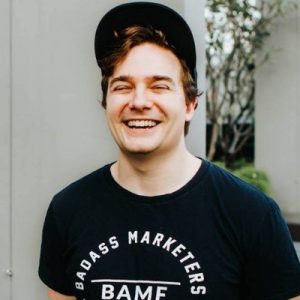 Specialty: Growth
Who is he?
Josh is the founder of Badass Marketers & Founders, one of the most in-demand growth agencies in L.A. His name can also be found in many quotations such as:
"Top 40 Millennial Influencers to Follow in 2018" (Ranked #4) – New Theory Magazine
"12 Innovative Founders To Watch And Learn From" – Forbes
"Top B2B marketing influencer" – Maxim
"Top Quora Writer of 2017 & 2018" – Quora
Why is he on the list?
With a "quality over quantity" mindset, Josh created this Facebook Group. And here comes the paradox: When more and more people embrace the same value, you end up having both quality and quantity! About 20k members to be exact.
Marketers and executives alike have gathered to form an evermoving frontline of knowledge that pushes the industry forward. A goldmine of digital marketing information with leading-edge guides, tactics and hacks. BAMF's Group is the place that many marketers call Home.
10. Gary Vaynerchuk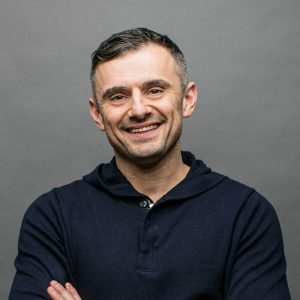 Specialty: Entrepreneurship
Who is he?
Ahhhh, the late 90's… Unreal Tournament, Age of Empires II, Baldur's Gate… The Dot Com Bubble. During those lovely times, Gary brought his $4 million (in sales) family wine business into the digital realm (or a more poetic 'Internet') and transformed it into a $60 million (in sales) family wine business.
In the late 00's he co-founded VaynerMedia, a full-service digital agency, and became the CEO. He's also made a number of successful investments and has been featured in Crain's and Fortune's '40 under 40'. Needless to say, The New York Times, The Wall Street Journal and Forbes, among others, have featured the name of this top marketer.
Why is he on the list?
So how do you grow a $4million family business into $60 million? If I knew the answer to that question, I wouldn't be here typing in the dark. But Gary knows. And Gary wants to share. You will learn how to blog from his blog and how to make a podcast from his podcast. And a few things about social media along the way.
Gary Vaynerchuk is a top marketer: talented, optimistic and successful. Teach us, Gary.
11. Theodore Moulos

Specialty: Everything
Who is he?
I know what you're thinking. This is a Top 10 List, so why is there a number 11? In all honesty… I don't know. I don't have a PhD in Mathematics.
Moving on, Theodore is a caring CEO, fun to work with and a pretty hip dude.
Theo, thank for your constructive insight but it's getting late and I have an article to finish.
Okkkk sorry for that. Now where was I?…
Why is he on the list?
Because I'm the new guy here with lots of bills to pay.
But since you've made it thus far, why don't you take a look? I'm pretty positive that someone that has managed to rank his business in position number 1 in the results when you google growth hacking agencies, must know a thing or two.
You can start from here,  here, here or even here. Oh yes, the last one. Good times.
Or so I've been told.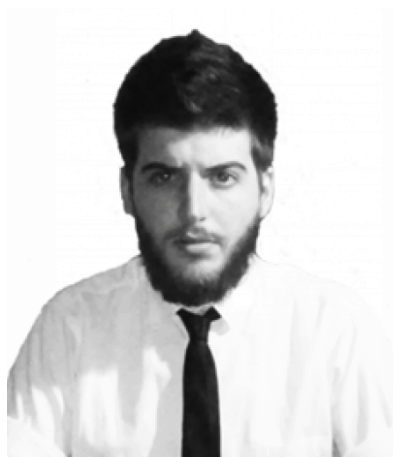 I write for GrowthRocks, one of the top growth hacking agencies. For some mysterious reason, I write on the internet yet I'm not a vegan, I don't do yoga and I don't drink smoothies.