Pretty much every business has a lot of info to show on their website: contact information, details on their services, company policies, etc. 
Although a multi-page approach works for almost all businesses worldwide, there are situations where having a single-page website might do the trick.
But that completely depends upon when and how you choose to use that design.
For instance, an individual's portfolio definitely calls for a single-page website as opposed to an online retailer. Therefore, you first need to understand the nuances of your requirements first.
In this article, we will cover all there is to know about single-page websites along with some one-page website guidance. This will help you make a better and informed decision while picking out your web page designs.
What Is A One-Page Website?
As the name suggests, a single page or a one-page website is a site containing a single webpage.
It is a fairly new design for websites, but it has gained a lot of eyeballs in the business sector in recent years.
Single-page websites are especially beneficial for small businesses that do not necessarily have a wide range of products or services.
This unique design layout was created to tell each and every visitor a story in a free-flowing manner, from top to bottom.
Characteristics Of A One-Page Website
A one-page website will ideally have all the important details of a business within the same page, but with differences in layouts, design formats, etc.
However, there are still a few common characteristics that are present for every single page website that gets created. Beyond the logo and branding, good one-page websites tend to have the following:

They have clearly defined sections: Because there has to be quite a good amount of information on a single page, it takes more care and effort into making sure that the page content is properly formatted in order.

They have large header elements: Since all the relevant business information of the company/individual has to be crammed into a single page. Big header elements have become the most go-to design elements on one-page sites, because they help capture visitors' attention.

Custom scrolling. Most one-page

web pages

tend to rely greatly on custom transition effects. These effects help them in their storytelling process for potential customers.
Pros Of Single Page Website
According to a study conducted on page speeds across various websites in the market today, it was found that 40% of users wait an average of three seconds for a page to load before leaving the page entirely. 
This is a massive advantage that one-page websites have. Although there are problems when it comes to the optimization of single-page websites through on-page SEO services, here are some of the poignant benefits of opting for a one-page website.
Faster load time:

One-page websites usually have a single-page design. This way, users or potential customers have to load only a single page. Therefore, single-page sites help to give users faster results without the unnecessary clutter of multi-page websites.

Longer impressions:

One-page websites offer their users a linear user experience. In doing so, they largely appeal to the 'Z' pattern of eye scanning, an art of narrating stories uniquely as they scroll down the page. This ensures that potential clients or customers spend more time on your website.

Making changes becomes easier:

Every website has to be analyzed regularly to keep up with traffic and conversions. Therefore, the webmaster/owner has to connect their site to Google Analytics. Since there is only one webpage to operate and maintain, it becomes extremely easy for business owners to make any changes.

Better conversions: Lead generation is the ultimate aim of any business website. With its simple and user-friendly design, coupled with faster load time and dynamic design, single-page sites allow companies to enjoy easier and faster conversions.
Cost-effective nature

: Every business, no matter big or small, wants to save money on operational costs while generating more and more revenue. One-page sites stand out here because of their sheer cost-effectiveness. These sites are extremely easy to build and manage. They are also easily made with limited resources. Moreover, single-page sites can be quickly developed and marketed, saving the company huge amounts of money in operational expenses.

Mobile-friendly:

With the advent of the new digital era, people are directly using their mobile phones to search for everything under the sun. This is where one-page websites have a clear advantage against multi-page sites. Single-page sites use the same backend HTML code for mobile-optimized sites, which makes them easier to adapt. This way, they provide a consistent user experience to both mobile and PC users.
When Should You Use One Page Websites?
You may have a faint idea by now about the various advantages of using a single-page website. One-page sites not only load faster and provide a great user experience, but they also make it easier for customers to focus on the key elements on the page. 
They also save your business a lot of time and money. There's only one page that you have to design and maintain!
But how do you figure out when a single-page website is the best fit for you and your business?
Here are a few short examples of when you should go for a single-page website instead of building a multi-page site design.
Portfolios:

This web layout is extremely useful for freelancers. More often than not, a single page is enough to provide potential employers with a bit of information. Show them your line of work and past projects, along with a simple contact form towards the end.
Brochure Websites:

In those kinds of websites you can showcase pictures, your contact information, along with a brief introduction to your products or services. Therefore, having a one-page website is the ideal choice for you. You don't need the hassle of having multiple pages for your simple business requirements.

Landing Pages:

Single-page websites are all about conversions. When you pick a single-page site design, it allows you to create a narrative without any distractions. Furthermore, running A/B tests on such sites is way more easy and efficient for the company.
Now that you have an idea about one-page websites and their various uses, let us take a quick look at how to create a simple one-page website from scratch. You can either use your WordPress account for free templates or opt for a more professional service to build your website.
How To Create A One Page Website 
Before you set out to create a single-page website of your own, the first thing you should do is take a look at some of the existing single-page websites that are doing well in the market. Once you have a fair idea of what your website should ideally look like, follow these steps.
Step 1: Determine the website's focus
When you choose to create a one-page design for your website, you have to be extremely deliberate about its design and features. Being constrained to a single page warrants you to focus on only the most important elements of the website.
To achieve this goal, businesses need to decide on their primary CTA. Then, they should build the site around this metric. Remember, every single thing on your webpage should encourage people to take that action.
Step 2: Select the right quality theme
If you're creating your single-page website on WordPress, you can choose from many available themes and website templates. However, you may want to choose a one-page theme that's been built specifically to help you design this type of site. While selecting the desired theme, here are a few one-page website tips that you must follow.
You'll need a page builder with pre-built elements, like a contact section

Without adding extra elements, make sure to break your page into multiple sections that can be visually distinguished

Ensure easy navigation that helps your users move through the various sections of your site

Find an easy and quick way to add the CTA buttons on the webpage and personalize them
Step 3: Design the website
Once you have a clear idea of what you want on your website and how you want it to look, you can finally start designing the page. Make sure your website is appropriate for your audience. It should also contain quality content that your users will find beneficial. 
Quality content is not only hard to find, but it's also expensive. Thankfully, there are content writing agencies that can help you exactly with that. You can use their services to get the proper content for your site, which you can further optimize to cater to your audience's needs.
Here is a small checklist that you should keep in mind while designing:
Keep the page simple without including any information that doesn't serve a distinct purpose

Use a variety of headers, colors, and backgrounds to easily distinguish the various sections of your webpage

Create navigations that help users instantly jump from one section to another on your site (hyperlinks)

Make sure your primary CTA is persuasive and prominent on the website
Tips To Design A Perfect One Page Website
Here are a few more one-page website tips that you have to keep in mind.
Background
The first thing any user sees when they land on a website is the background on the homepage. Hence, it's a good idea to go for a colorful and vibrant background image. The image should also resonate with your audience. Furthermore, avoid using animations in the background. Animations such as looped videos increase the loading speed.
Choose the right font and color scheme
It's usually a good idea to stay away from bold and garish fonts. As for color schemes, pick something that resonates with your background. A lot of displays tend to distort color shades. So, a bright color may become a neon shade, making it uncomfortable to look at.
Focus on good quality UX 
With a one-page website, navigation is key.
With a one-page website, navigation is key. The same goes with how you structure, organize and present information. Make sure your website has all its content divided into logical blocks. Your navigation should also appear at the top of the page. This way users can get to their desired part by clicking some of the menu items.
Optimize text block locations
If your one-page website has too much text cluttered everywhere, it might adversely affect your conversion rates. Bombarding your customers with useless and chunky text right before your CTA is a sure-shot way of losing them. Therefore, place only the content that directly leads the audience to your CTA button. Also, make sure to place it briefly, subsequently, and comprehensively.
Working CTA
One of the most essential elements of creating a website is developing a working CTA. Your CTA should directly tell your users what to do and what exactly you expect from them as a business owner. To have a working CTA, here's what you need to remember: 
Be logical, intuitive, and concise

Encourage your audience to perform a single action like buy, register, etc.

Make the CTA visually contrasting from the general background and color scheme of your webpage

Keep the CTA button in plain sight of your potential customers (ideally, at the top of the page)
Examples Of Awesome One Page Websites
It's time to take a look at some of the successful one-page websites in existence today. This can help you understand how to properly implement the tips and instructions mentioned above. 
Danish Sait
We discussed how single-page websites can be extremely beneficial for individual businesses. Danish Sait is a good example of this. Danish Sait, who is a brilliant show host, entertainer, and actor, has a bright, colorful and cheerful website that looks immensely inviting at first glance. 
With all the required information and data presented to viewers in a logical sequence, the website is a good and meaningful example of how you can build a quality webpage with minimal resources as well!
100 Years Of National Parks Service
If you want to take a look at one of the most simple web designs for a single-page website purely from a technical standpoint, 100 Years Of National Parks Service is the best place to go. The website is pristine in its design, all thanks to its plethora of aesthetic images and its simple layout. 
With an easy scrolling pattern (top to bottom), their webpage comes with a small icon on the left. That icon tracks your progress, much like a bookmark. You can additionally jump back and forth into the site's various sections by simply clicking the icon, which makes for interesting navigation throughout. 
Luso Exotics
Luso Exotics is a Portuguese website and it's the perfect example of how a vibrant theme with colorful images can literally take your web design to an extraordinary level. The single-page website is dedicated to presenting the company's offerings as an exotic fruit distributor. 
The website features simple navigation. You simply open the menu and click on any of the drop-down menu items to get redirected to that particular part of the page. Additionally, Luso Exotics exhibits a vivid design scheme that can easily lift up spirits.
Conclusion
One-page websites can be extremely engaging and profitable if used correctly. Users generally tend to stick longer on a website and pay more attention to the existing content when there's less information to sort through. This can turn into increased conversions and a high level of user engagement. And more engagement usually means more revenue!
Remember, if you want a website that features only one or two crucial components of your business, a one-page site is a perfect solution. It helps you showcase important information about your offerings to your target audience while sieving out any unnecessary clutter. 
Having a one-page website for your business will make your customers' job comparatively easier in terms of finding exactly what they're searching for and will translate into easy and better maintenance from your end as well.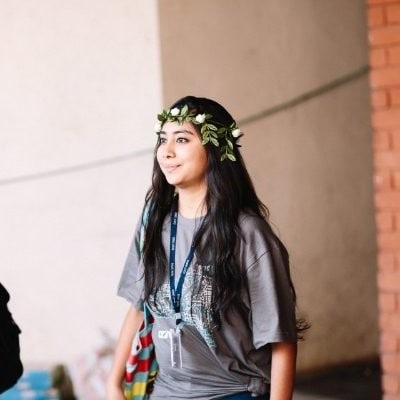 Vidisha Joshi, a former entertainment journalist for a US-based publication, has previously dabbled in different aspects of writing like sports, lifestyle, as well as technology, before taking up specialization in SEO content and guest posting service specialist with Stan Ventures. A journalism major, she got into writing right after her graduation.