Migrate your Universal Analytics to the fresh GA4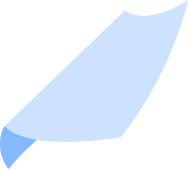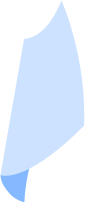 Why you must migrate to Google Analytics 4
If you read this, you are already aware of the importance of data for your business, so we won't waste any of your time explaining why having a data analytics & measurement tool in place is important.
And even though you already have Google Analytics, you soon will be left without data if you don't migrate asap.
Google announced that Universal Analytics will be going away and stop processing new hits on July 1, 2023.
The official announcement: "Google announced that "On July 1, 2023, standard Universal Analytics properties will no longer process data. You'll be able to see your Universal Analytics reports for a period of time after July 1, 2023. However, new data will only flow into your GA 4 properties."
And although GA4 will replace the standard Universal Analytics, things are not as simple as they may look. GA4 is NOT an upgrade of the existing tool but a completely NEW tool, which means:
No data will be transferred from Universal Analytics to GA4. Waiting to open a new GA4 property on July 1, 2023 means having zero historical data. To make matters even more urgent, all historical data from Universal Analytics will be deleted  beginning on January 1, 2024 .
So, instead of waiting to desperately look for how to migrate when you are forced to move to GA4 and being late to the data-collecting party, have a data expert undertake the migration to GA4 NOW to ensure measurement continuity… and win a competitive advantage to those won't!
GA4 Migration Service Deliverables
Detailed mapping of your existing Universal Analytics account
We will map everything in your existing analytics account, put everything in a document and ensure everything is migrated over to GA4. Some of the UA features do not currently exist on GA4. Whenever Google creates new features, everything that is already mapped will be easy to be migrated on GA4.


Clean up your data where necessary.
Migrating may also mean a fresh start. We will review, de-bug, and clean anything that is unnecessary or wrongly implemented.


Full Setup of GA4


We will add the GA4 code to your website, create the new Google Analytics property and enable the data collection. In more detail, the migration includes:




a. Account structure




b. Data streams creation




c. Activation of Google Signals




d. Google Ads Integration




e. Google Search Console integration




f. Mapping of all custom events, goals and conversions from all views and tracking them on GA4




g. Audiences migration




h. Migration of ecommerce data collection




i. Custom dimensions/metrics, referral exclusions, product link extensions, all the importants bits and bytes to the detail


j. Data import (if necessary)


Tag Manager mapping and migration (tags, triggers, variables)


Data Studio reporting dashboard


We will deliver a data studio reporting dashboard with the data sources connected to it. It will include a page with the basic website performance and a reporting dashboard with parallel tracking of UA and GA4 so you can have a live comparison for de-bugging purposes until UA go away.

Do you have advanced reporting needs? Let us know!


Full documentation of everything we implemented
Do you have cookies implementation that insures a privacy-safe data collection, in accordance to the government regulations? If not, you can implement it for you. Let us know!
Year-round support with your analytics
Your website and your business needs may change in the feature, which means new tagging, tracking and reporting needs. We can offer year-round data analytics support with custom tracking implementations and reporting whenever necessary. Ask us!
The migration efforts is dependent to the complexity of the accounts (Analytics and Tag Manager), the number of views in Google Analytics, the number of events, and the reporting dependent on those elements.
As a 1st step, we will analyze the accounts and we will update you on which Tier you get into
Auditing only
2 week elapsed time
Simple
1 month elapsed time
$
1,000
one-off per GA Account
Medium
1.5 months elapsed time
$
2,500
one-off per GA Account
Advanced
2 months elapsed time
I want to Migrate my Analytics to GA4
Do you want us to help your brand or propose some suggestions in migrating your GA4