If you know anything about us, you probably know that
growth hacking is not about the hacks.
Growth hacking is about three things: the funnel, the process, and the skillset.
However, this doesn't mean that growth hacks hold no value.
As most original growth hacks were about creativity, they are some of the greatest sources for inspiration.
With no further ado, here are the most iconic growth hacking example!
1. Hotmail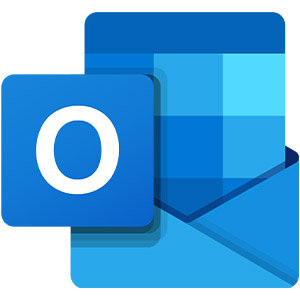 Launched: 1996
Current owner: Microsoft
Employees: 151,163
Hotmail trivia: The name 'Hotmail' was picked among others because it contains the letters HTML. The original spelling of the web app was "HoTMaiL".
Hotmail's history is old – almost as old as the commercial internet itself.
On the 4th of July 1996, Sabeer Bhatia and Jack Smith founded Hotmail. Their service was pretty pioneering for the time: an email account with 2MB space for free.
If 2MB doesn't sound like a lot, it's still 0,5MB more than the storage of the standard floppy disc, which was still a popular storage medium in the mid-'90s.
In just one and a half years later, Hotmail had managed to have 12 million subscribers. Again, if this number doesn't seem very impressive, it should be noted that the average internet population back then was 70 million total users.
So how did Hotmail manage to get so many users? Their secret weapon lied in the signature of every email. Because this is where a message with a link appeared. And the message was no other than this:

With the message appearing under every email, Hotmail had turned every one of its users into an involuntary ambassador.
The result? Hotmail was acquiring 3,000 new users each day. After 6 months it hit the 1 million users mark. After 7 months, it hit the 2 million mark. And, when it had as many as 12M users, in December 1997, Microsoft bought Hotmail for $400M. Since then the former has a free email service.
After Microsoft acquired Hotmail, it rebranded it as MSN Hotmail. 
And the rest is history.
Hotmail's growth hack is one of the oldest growth hacking examples.
❗ Key takeaway: Word of mouth is the epitome of referral marketing. If there is one thing better than word of mouth, then that is an automated word of mouth process.
2. Airbnb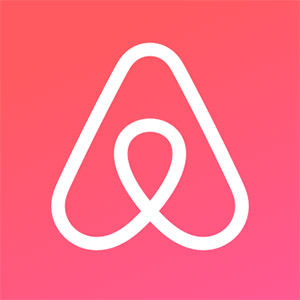 Founded: 2008
Current owner: Airbnb, Inc.
Employees: 6,300
Airbnb trivia: Up until 2015, Airbnb's co-founder Brian Chesky had the original Airbnb apartment up for rent on the site.
Staying in San Francisco is an expensive sport. That's something Airbnb's founders, Brian Chesky and Joe Gebbia picked up in the mid-'00s. Inspired by the classic bread and breakfasts, the two roommates placed an air mattress in their living room letting anyone who's looking for a place to stay do so at their place.
So, naturally, they made a website to let people know about their small offer. In the summer of 2008, San Francisco held the Industrial Design Conference, among other conferences. Airbnb's website started gaining some serious traction. It was then when the roommates realized that they may be onto something. Airbnb became an official project.
At the beginning of 2009, they received an investment from the Y Combinator. In an ongoing effort to try to find ways to grow, they started combining word of mouth and PR. Accordingly, they started attending tech events to connect and reach out to their target audience. Another 'growth hack' they applied was improving the photos listing on their website. The better the photograph, the more appealing the product becomes. But this was only the beginning.
Around 2010, craiglist.com was the #1 website for subletting and leasing. And Airbnb found a way to leverage Craigslist and its users.
Airbnb gave an easy option to everyone who was submitting their place-to-rent on their platform to also post it on Craigslist.

If the user opted-in, then the same post would also be published on Craigslist.

And in that post, there was a link that was redirecting back to the original post on Airbnb.
Moreover, Airbnb scraped craiglist.com and sent an email to each user who was looking to rent their place. The email was basically urging them to add a listing on Airbnb, as it would increase their chances of finding a tenant.
Eventually, Craigslist sniffed Airbnb and the party was over. But, by that time, however, Airbnb, had already taken off.
❗ Key takeaway: Although very technical, this growth hack is based on creativity and innovation. So steal your competitor's audience, and if you can reverse-engineer an API on top, that's always a bonus.
3. Pinterest

Founded: 2008
Current owner: Microsoft
Employees: 1,600
Airbnb trivia: Prior to Pinterest, one of the two Pinterest's co-founders, Ben Silbermann, had co-created an eCommerce app that was ahead of its time, called Tote.
Like in the case of Airbnb, Evernote, Facebook, Twitter, and a few other companies, the majority of the early adapters were tech-savvy, and media related. This is not the case for Pinterest. 
Strange as it may sound, the first users didn't come through co-founder Ben Silbermann's networking endeavors. in San Francisco, Los Angeles, or New Work. Or any coastal city in the US for that matter. Rather, the Midwest was the place where everything started.
Des Moines, Iowa was Ben's hometown and the place where his family was still staying. Some family members were involved in handicraft hobbies. Being in the suburbs, they were also members of communities that were practicing said hobbies. And so, word-of-mouth came pretty naturally through these tightly-knit communities.
"I sent Pinterest to 200 of my friends, and I think 100 of them opened the email. It was catastrophically small numbers. I included a lot of people from Google and California, and I emailed a lot of people from Iowa. The people who started using it used it the way we had hoped. I think those few people kept Pinterest going."
— Ben Silbermann, Co-founder, Pinterest (Source)
And, like that, three months later the ambitious startup had found its first 3,000 users but with no tangible plan for growing furtherly. Slirbermann then started organizing meetups at local boutiques. This is where he'd hand out Pinterest invites, in pure word-of-mouth fashion.
In March 2010, Pinterest officially launched in closed beta and after a while, an invite-only open beta followed. Invite-only betas may sound as the norm today but it wasn't a standard practice 10 years ago. It was precisely the exclusivity of the beta that worked as a growth hack. 
Any new user could request an invitation which they would receive by email a few days later. That made the user feel accepted and part of a new and exclusive club where they now belong to.
But there was also a second growth hack going on which was also part of the activation process. The growth hack was about making the registration process as easy as possible. The way they achieved that was by adding a "Sign up with Facebook" option. This option was still pretty new for the time and it was effectively removing most of the friction between acquisition and activation. Anyone with an invitation could become a registered user with just two clicks.
However, nine months after Pinterest's open beta, the app still hadn't managed to hit the 6-digit user mark. Silbermann took it personally – literally. So he started contacting half of these users by himself. He gave them his personal phone number and let them know that he's open to meetings, suggestions, or anything, anytime, any day of the week.
Meanwhile, Ben was about to launch his first big campaign, called 'Pin it Forward' which was a partnership with a popular blogger, namely Victoria Smith. Victoria's blog was about travel / shopping / fashion / interior design, or -you know- what pretty much Pinterest is mostly about. In this partnership, Victoria collaborated with another 300 women bloggers to be part of the Pit it Forward campaign. This way, Pinterest managed to reach entire communities by targeting their leaders and making them ambassadors.
But 2011 was the year that Pinterest really took off. The launch of the app on the AppStore in March resulted in more downloads than expected.
On August 10, 2011, Time magazine listed Pinterest in its "50 Best Websites of 2011" article.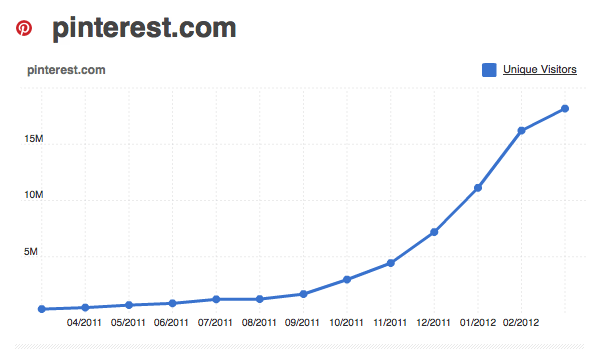 In December, Pinterest came out of beta and became one of the top 10 largest social network services. It was still invite-only and remained so until August 2012.
❗ Key takeaway: Word-of-mouth and getting the community leaders involved in what you're doing can work miracles.
4. Shutterstock

Founded: 2003
Current owner: Jon Oringer
Employees: 700
Shutterstock trivia: At the end of 2019, Shutterstock self-censored itself in the Chinese market. Keywords like "President Xi" "Chairman Mao" and "dictator" no longer bring any results to Chinese IP addresses.
Jon Oringer, Shutterstock's founder and owner, had founded about ten other small startups prior to Shutterstock. One of them was even one of the internet's first pop-up blockers.
But no matter how different these businesses were from one another, they were all sharing some common needs. One of those needs was the use of digital images. From the Homepages to the newsletters, a constant flow of imagery is essential for many digital businesses.
However, as this was the early 00's, the only options people had to find and use commercial images were to either contact people personally to get the copyrights or pay $500. The concept of 'browsing for digital images and legally buying them' was nonexistent then. So Jon had to bring it into existence. And that's what he did.
To achieve that, first, he needed photographs. Lots of photographs. But since his budget was too low for hiring professionals en masse, he became the professional.
Fortunately, Jon already had some experience with photography, as it was one of his older hobbies. So he bought a new digital camera for $800, a Canon Digital Rebel, and started shooting immediately. 6 months and 100,000 photographs later, the founder chose the best 30,000 images and put them on his website, shutterstock.com. Then, he introduced the first subscription model for images, where anyone with internet access could buy unlimited images, starting at $49 per month.
The model proved pretty successful and Shutterstock was growing rapidly. Jon was still the one person working for the company. He was doing everything, from shooting photos to programming and customer service.
As the company was becoming more and more popular, other photographers suggested they also had their photographs being featured on the website. Jon was still the only employer of Shutterstock and his task list was growing alongside his company. So it was the perfect time for Jon to stop shooting photos and let other photographers fill in the shoes of the supplier's side for all these stock images. To achieve this, he created an upload system where professional photographers could upload their photos and images and receive 25% for every download of their image.
By 2007 Shutterstock had grown to 30 people. Around that time, Jon collaborated with Thilo Semmelbauer and the latter became the COO. Thilo was the managing director of  Insight Partners, a venture capital from NY, which invested in the young company the same year.
The next year, in 2008, Shutterstock expanded beyond subscriptions into a la carte pricing. With its "On Demand" service, the company removed daily download limits. So now, anyone could pay from $4 per download for smaller sizes to $10 per download for the largest sizes and for vector images.

By the end of 2013, the company had 300 employees and then had grown to 295 employees as of 700 employees as of 2016.
In 2012, Shutterstock went public. During that time, the stock photography provider had over 18 million royalty-free stock images.
Now, Shutterstock has more than 1,000 employees with offices in 8 US and European cities.
❗ Key takeaway: The real growth hack here is economics 101: find a big unsatisfied demand and a good solution for it.
5. Canva

Founded: 2012
Current owner: Melanie Perkins, Clifford Obrecht, Cameron Adams
Employees: 1,023
Canva trivia: Melanie Perkins, Canva's co-founder, revised their pitch after every failed meeting with an investor. It would take more than 100 such revisions and no's before they could find their first investor, 3 years later.
A few years before Canva came into existence there was a company named Fusion Books. Fusion Books was founded by Melanie Perkins and Cliff Obrecht after the former came up with the idea for an online tool to create school yearbooks.
And so the team started from a tiny niche; their very first customers were no other than schools. Within 5 years, Fusion Books had become Australia's largest yearbook publisher. It also expanded to New Zealand and France. For the record, Fusion Books is going strong to this day.
Meanwhile the two co-founders joined Cameron Adams,  a 'hardcore Googler'. The three of them started working intensely on a new graphic design platform, Canva. After a whole year and countless hours of user testing, the minimum viable product (MVP) of Canva was ready. On January the 1st, 2012, Melanie, Cliff, and Cameron found their company in Sydney, Australia.
Today, Canva's valuation is over $6 billion dollars and it has more than 20 million users across 190 countries. It's a tool meant to be used by anyone who is not a professional designer but wants to design. So how did they pull that off?
According to Melanie:
"To be successful, make sure your business solves an important problem for a large audience.
Plant a lot of seeds and eventually, some of those seeds will sprout."
And that's what they did.
In Canva's early days, they worked mostly with social media marketers to help spread the word.
And the word spread indeed, as those who were trying the tool for the first time were surprised by its ease of use. But they didn't want to keep that a secret and so they let some of their friends and colleagues know as well. Word of mouth was working wonders. 
"I often get asked which tactics we used to propel Canva's early stages of growth. My answer is always the same. We didn't focus on engineering virality, SEO, SEM, content marketing or any other marketing. We relied on the powerful momentum of word of mouth that was spurred by having a product that solved significant pain points for our users."
Canva managed to offer a user-friendly and intuitive design solution. Its freemium model also helped a lot in its spreading.
Canva democratized design, much like Google had democratized information and eBay had democratized commerce in the past.
So, Canva was growing and after a few years, Canva welcomed Guy Kawasaki amongst its ranks. Now, what is this Guy so important? Guy Kawasaki was one of Apple's key marketers behind Macintosh in 1984. In April 2014, Guy joined the graphics design tool as the Chief Evangelist. Two months later the number of users tripled. And so Canva went from 150,000 users to 50,000 users. A year later, Canva had reached 4 million users.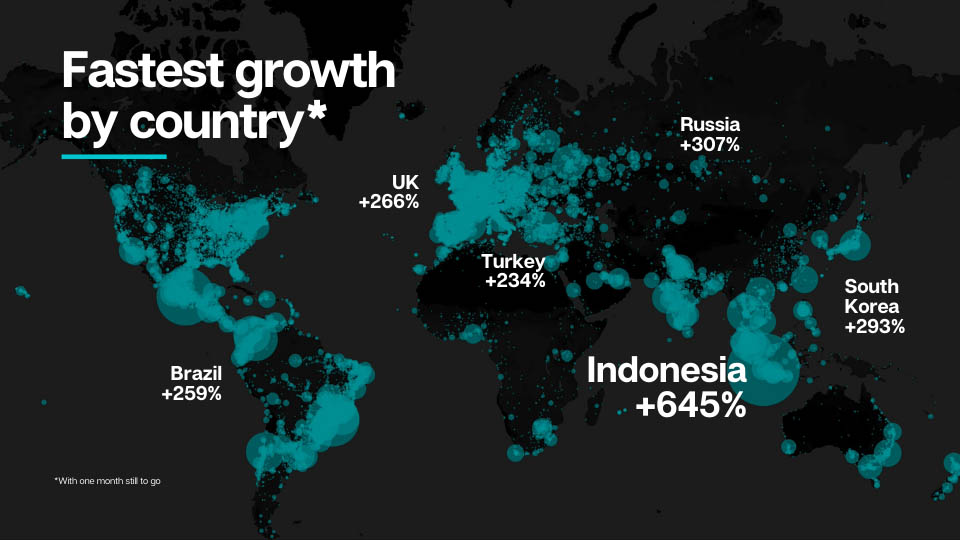 Since then, Canva has expanded its products. In 2019 the company released Canva for Education, a free product for students and teachers alike. The same year it acquired Pixabay and Pexels, two free stock photography websites. Needles to say, it incorporated both in its tool.
In June 2020, Canva announced a partnership with FedEx Office, and by the end of the same month, Canva's valuation had risen to $6 billion.
❗ Key takeaway: Word of mouth is not about marketing gimmicks – it's mostly about the product and the value you offer. Building a solid, albeit not perfect, product to begin with and choose your first audience wisely.
6. Slack

Founded: 2013
Current owner: Slack Technologies, Inc.
Employees: 2520
Slack trivia: Slack" is an acronym for "Searchable Log of All Conversation and Knowledge".
Stewart Butterfield is the co-founder of Flickr. In 2009, Stewart was working on his next big project, namely Glitch, a web-based MMORPG. In this endeavor, however, he was not alone, as he was working with three other developers.
The four of them were the only employees of their company, Tiny Speck. Despite the team being small in size, the fact that every one of the devs was working from a different city in the US and Canada, made the team communication complex.
To overcome the obstacles in communications across multiple time zones, the team was using Internet Relay Chat (IRC).
IRC was pretty old school though, even back then. The more complicated the project was becoming, the less IRC could meet the communication needs of the team. 
And so they decided to make their own communications tool. Initially, there was no aspiration to make this tool a product. But the more they were working on their tool, the more they were convinced that this had to be a product of its own. Like so, Slack became an official commercial project and Tiny Speck started developing it in early 2013. By March, the company had built its prototype. In August, Slack was released for 'preview purposes'.
In the first two weeks, 15,000 wannabe users requested invitations.
Whereas most startups are looking for fast growth, Tiny Desk was focusing on steady growth. Similar to Spotify, Slack chose an invitation-only growth model.
Yey, no matter what model Slack would opt-in for, it would face the same big challenge. The fact that the platform had to convince the entire team rather than the individual. To combat this, they had to keep friction as low as possible. Slack managed to do that by adopting a process that was virtually eliminating risk and was keeping financial costs as low as possible.
Slack was also using a freemium model that fueled bottom-up word of mouth growth.
Ultimately, the platform's biggest advantage was the experience it was provided through the product.  It identified user pain successfully;y and focused on doing a few specific things very well. Furthermore, its playful aesthetics were a breath of fresh air in the utilitarian interfaces of competing products at the time.
❗ Key takeaway: Make sure that your product creates a pleasurable experience for your users.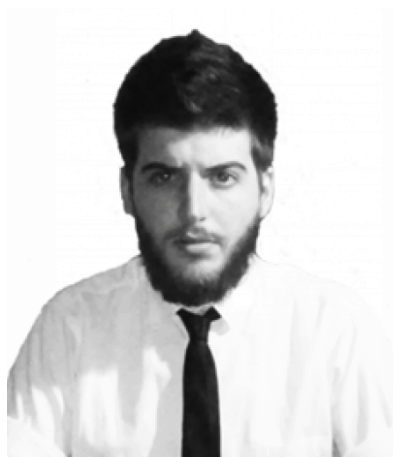 I write for GrowthRocks, one of the top growth hacking agencies. For some mysterious reason, I write on the internet yet I'm not a vegan, I don't do yoga and I don't drink smoothies.