One of the most time consuming and exhausting things as a Digital Marketer is trying to find the right image for your content. An image is often necessary for your social media posts, your blog posts, your website, your ad campaigns… The right image for your content has to to make an impression. It's also not a bad idea that you don't spend any money for it.

I cannot stress enough how important a good visual is. The sweet spot of engagement is found when a great copy meets an amazing image. The right visual can help you make your message clear and make your post stand out as well.
Even the most brilliant copy can lose most of its value when framed in an irrelevant or just ugly visual.

So how do you create a successful image without being a professional designer – for free?

Step 1: The "Free Image Searching" Phase
For one, you can start your search with Google Images.
Keep in mind that in order to be able to actually reuse the image, for commercial purposes or not, you need to change the usage rights filter, as shown here.

The second option is Free Stock Photo Sites. And here are the 11 best:
My personal favorite place to be when it is time for image-hunting. At Unsplash you will find some of the most beautiful photos posted by the world's most generous community of photographers. Whenever you want to find a "lifestyle" photograph, I highly recommend you to start with this website. With new, awesome images coming in every week, there is no way you will not find what you are looking for.
You don't really need to sign up but you can always join for free in order to get the updates for the new photos before everyone else.

Since 2014 Pexels provides high quality and completely free stock photos. Try not to get lost among the hundreds of thousands of photos while you're searching for the one. New additions happen every day either from users who contribute photos or are sourced from other free image websites. Each photograph is handpicked to ensure the quality of the images.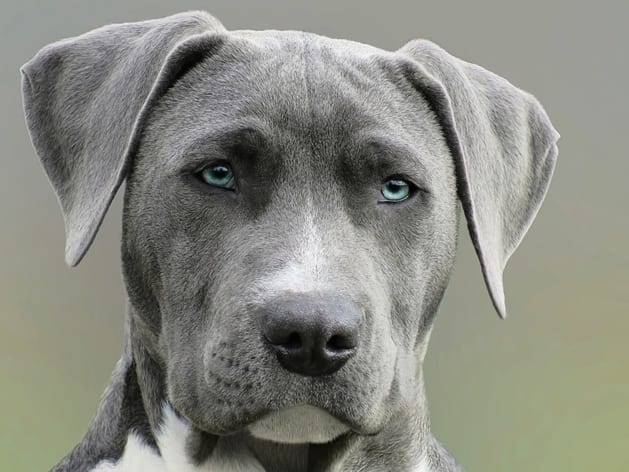 Pexels' mission is "Empowering Creators". They offer a helping hand to the creators around the world to make their life easier with their products, designs, stories, websites, apps, art, and pretty much everything that involves digital creation.
Hundreds of high-resolution images that are free from copyright restrictions are added weekly at StockSnap.io. The variety is so huge that you won't leave the site without a single image download.
You can even browse through the photo database through a number of filters, such as Trending/ Views/ Downloads/ Favorites, both descending and ascending. Find the photo you want from 100 categories, including Travel, Family, Light, and Wood.
A classic choice for your free digital image hunt. Freepik has a wide collection of free vector art, illustrations, icons, photos AI and PSD that you can use for your banners, website or social media.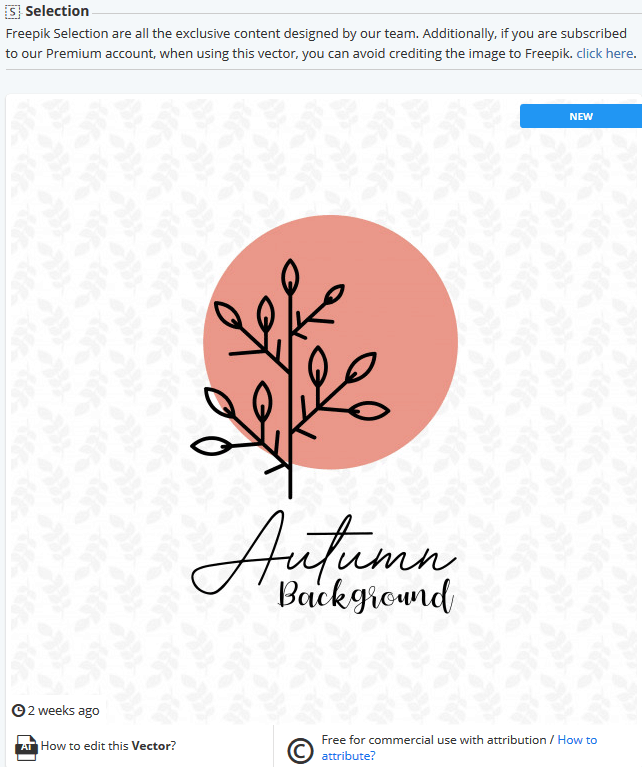 The only catch here is that images are free to download but you need to give credit to the creator.
Foodiesfeed can be described as the Heaven for food bloggers and, what else, foodies. Be it a close-up of a juicy steak, a composition of cherries, apples and strawberries or a dinner table with lots of wine glasses, you will find it here.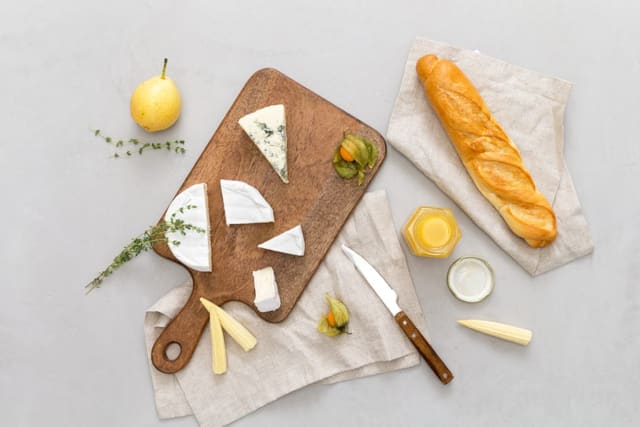 The only downside is the occasional drool you will have to wipe from everything you see.
Pixabay is one of the largest collections of free pics, illustrations, and even videos. The images are high quality easy to find. Not too many websites have free videos of high quality that you can download and use in no time.
If you wish to contribute, you are more than welcome. Pixabay is an open and vibrant community of creators and you can certainly send your images if you wish so.
New Old Stock is a huge of collection of vintage (what we used to call "old") photos. All photos from New Old Stock are free of known copyright restrictions, as they are taken directly from the public archives.
Are you looking for an outdoor theatre from the 30's, some runners from the 60's or city streetview from the 90's? Look no further!
Kaboompics focuses on 2 things: Lifestyle & Interior Design. This free images provider is a collection of high-resolution photos provided by Karolina.
Just type in what you are looking for, unless you have something specific in mind, which you can find easier through some options: A vertical or horizontal photo, the photograph's leading color motif, and single shot or session photos. Photoshoot is a unique option in Kaboompics. It gives you results for the same photo from different angles and positions.

Bonus: Kaboompics blog, where you can read anything from Influencer marketing tips to How to create a unique signature brand.
Burst is a free stock photo site that is powered by Shopify. Every photo in this platform is offered under the Creative Commons Zero (CC0) license, which is an industry standard for the free image platforms. What is really cool on Burst is the "Business Ideas" section.
This is where you will find free photo collections and case studies that revolve around trending e-commerce niches. Using this resource, you have a really good advantage of building quickly your brand. From then on you have endless possibilities to enhance it any way you like.
Fancycrave prefers quality over quantity. As they state in their Homepage, they want to raise the bar of stock imagery by collaborating with independent photographers around the globe. Fancycrave is a community of creators that want to help you visually, and virtually, with any of your digital creations.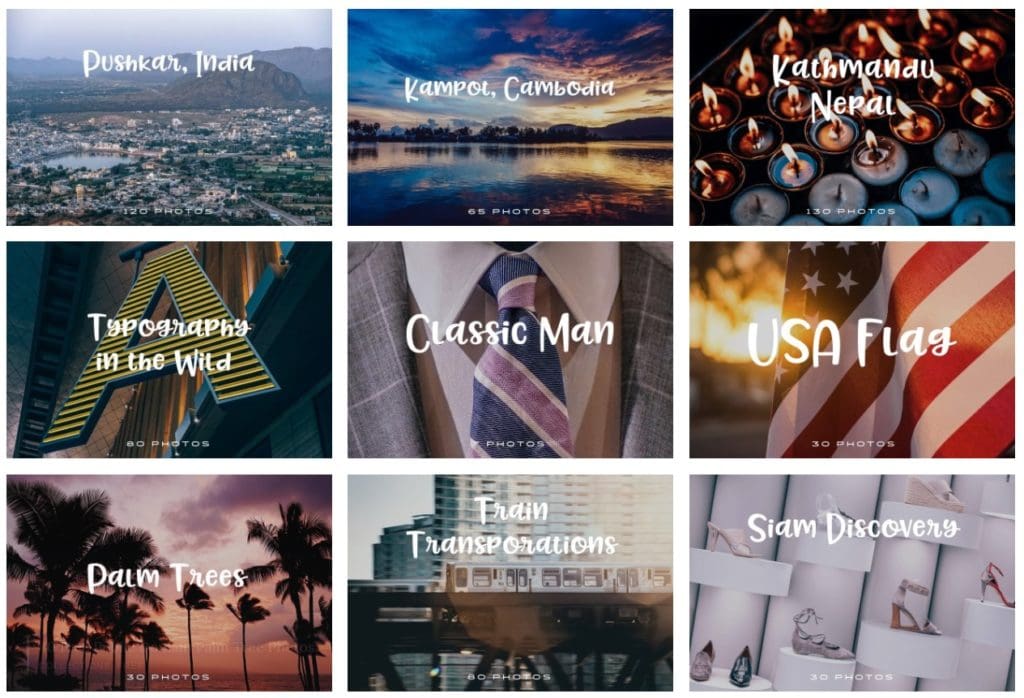 Find the photo you are looking for, free of copyright restrictions, among albums such as: 'Tokyo', 'Freelance Life' and 'Classic Man'.
What FreeStocks does comes as no surprise: A wide range of free stock images. Search through countless high-quality photos or find inspiration from the current most popular tags.
The current most popular tags are #background, #nature and #white. Oh, are snowy mountain wallpapers trending again?
Step 2: Creating your own branded Image
So you found the image or photo you were looking for. Usually, you will have to add some text, a filter or an icon that fits your brand.
Here's a few tips on how to create more engaging images:

Create bright images: Studies have shown that on Social Media bright photos are more engaging and have 24% more likes
Use photos that are clear and have one main color that stands out. This could yield up to 17% more likes
Images with a human face can yield up to 38% more likes and 32% more comments
Maintain balance on your creations. Each element, icon or text has a certain weight and you need to be careful as not to overdo it
Be careful to maintain your signature brand across all your creations. Use the same font, color, and logo to create a recognizable brand
You now need to meet two of my best pals: Flaticon and Canva. I wouldn't survive a month creating content without them.
Canva is the best tool loaded with enough easy-to-use features and functionality that allows anyone to create a variety of engaging content. You no longer have to be a designer to create amazing posts and banners!
What is great about Canva is that you have millions of images, hundreds of fonts, icons, shapes and photo filters to work with. Whether you want to make a newsletter, create an image for social media, a business card or even an ebook, you won't find a better place to do your job.

You can freely use the basic Canva tools and templates to compose and enhance your images, download them and use them as you like.
It's free, it's powerful, it's amazing! And like Canvas tagline says, "It only takes 23 seconds to learn".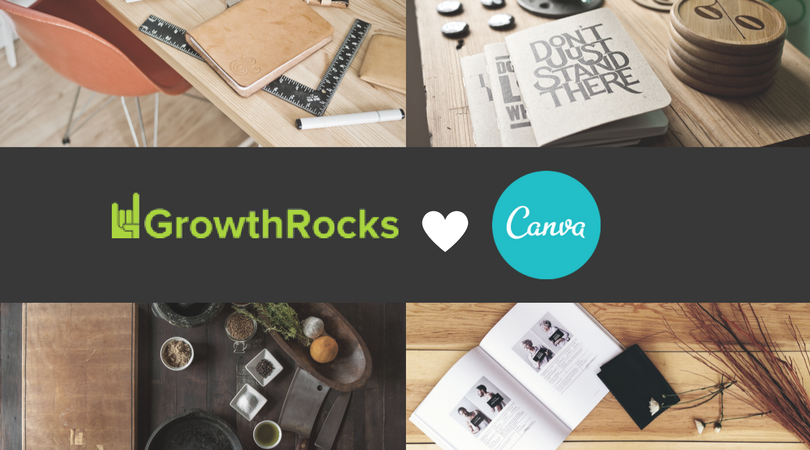 Sooner or later you will understand how valuable icons are. You can use icons to spice up your social media images, to illustrate the information on your slideshows or brighten up a report.
Sure, Canva may have some variety of free icons but it's match for Flaticon's quantity and quality of icons.

Nevertheless, some icons are free while others may need attribution.

Step 3: Publish it!
In an era where a billion pieces of content are posted on Facebook daily, compelling photos could be your best shot at standing out and earning engagement. Publish images an hour or less before your audience peak hour and let them shine!
In my mind, you definitely don't need to be a designer in order to create a simple banner or visuals for advertisements. What matters above all is your internal passion to be creative and constantly learn! You need to experiment a lot with UX & UI, get used to the different tools and select those that best fit your needs.
Also, don't forget to give credit to the photographer or designer under the images of your blog posts. Not only does the original creator get the exposure they deserve, it also shows that you play by the rules and respect the work of others.
Now go explore and create something you will be proud of!
Theodore has a 20-year experience in running successful and profitable software products. During his free time, he coaches and consults startups. His career includes managerial posts for companies both in Greece and abroad and he has significant skills on intrapreneurship and entrepreneurship.