Typography is an essential aspect of marketing. If you look at classic movie posters, you'll immediately notice the bold presence of typography and the variety of fonts in each poster.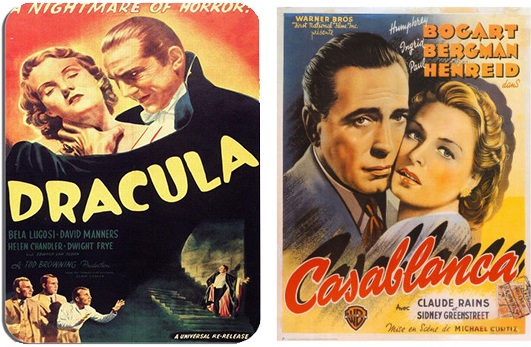 However, nowadays we're more focused on visuals and ad copies instead. So it seems like we're neglecting this aspect. 
Regardless, typography is an essential element of a complete design – and a complete product. To promote a product or service, you print out brochures, design t-shirts, share online coupons, or create other designs that include text. The font you choose for that text is important. But why are fonts important in the first place?
Why are Fonts important?
Different fonts carry different characteristics. 
Look at this sign as an example:
It looks as it's screaming at you. The red colour contributes to the overall feeling that you must pay attention to that word. But the font is clear, easy to read, and bold. 
Imagine it was written like this: STOP or stop. It would take a second look for you to understand what it says. Those fonts carry an artistic character. They look subtle and almost timid. 
Fonts have personalities. 
When students hire essay services to complete academic content, they specifically indicate they want a classic font, such as Cambria or Times New Roman. Often, they prefer a serif font because it's the classic option for newspapers, books, and other publications. A sans serif font looks almost gimmicky in that case. 
Consider the font as a medium of communication. You have a message to share and you'll write it with words. The font will give the tone to that message. Is it subtle, clean, bold, or loud? When combined with the right design and colours, the font will help you convey the brand's voice. It will also attract viewers to the most important aspects of your message.
How to choose modern fonts for marketing
Choose a font with enough Whitespace
White space brings focus. If all letters of the word are connected, it might look too artistic. It will possibly give a "medieval" touch if that's what you're after. However, it will also make the text unreadable.
Look at this calligraphy by Seb Lester:
It is absolutely breathtaking. The letters are elaborate and complex. Still a bit hard to read, but do you notice the whitespace? It's what gives lightness to this design, which would be overwhelming to the eye otherwise. Although this design is inspired by medieval heraldry, it still looks modern because it's balanced out with space. 
Think about font hierarchy
If you have more words or sentences in a design, you can play with different fonts, typefaces,  and sizes. You can also use colour and decorative additions to draw attention to the most important elements of the design. 
Keep in mind that your audience doesn't have much time to pay attention to your message. As they scroll down their Instagram or Facebook feeds, their eye will be taken by a particular word. Choose the most powerful word of your design and place the accent on it. You can use a different font style for it, all-caps, or italic. Or you can simply make it bigger. 
Notice this banner on the Alo Yoga website:
Do you notice the difference in size and boldness? If everything was written in the same style, it would look like a big text that you'd rather avoid reading.
Size matters
You don't always have to choose between a stronger visual or a stronger font. In a good design, one element shouldn't overwhelm the other, unless there is a good reason behind that. You'll still leave space for impressive visuals, but the font must be big enough to be readable.
If you look at the design from Alo Yoga above, you'll notice balance between the photograph and the message.  
If possible, go above 12px for the font. 
You need some contrast
Look at this banner ad:

The New York Times logo is hard to read, but that's okay because it's a well-known brand and you don't have to read that text to know what it is. The rest of this design doesn't work. The background is too pale, so the "subscribe" action call in white doesn't gain momentum. The blue text on a light-blue background doesn't get your attention. The entire ad is too subtle and looks cheap, mainly because it lacks contrast. 
Now look at this one:

There's a nice contrast between two bold colours, and the white font is clearly visible. That's the effect you want to achieve.  
Also, your CTA (call to action), in our case 'SIGN UP', is the part that should have the most contrast.
Keep the font consistent
When you choose a font for your design, stick to it. It's part of the branding process. If you check Coca Cola's Instagram profile, you'll notice that they use different fonts, but stick with the same one for a particular campaign. 

Don't use too many fonts
Yes; we said you can place the accent on a particular word if you use another font for it. But if you use too many fonts in a single message, you'll overwhelm the design. It's hard for the eye to quickly adjust to different fonts. 
Remember: you can also draw focus with an underline, bold, or italic. 
Modern fonts for modern marketers
Is there such a thing as a "modern fonts"? And what does "modern" mean in this context?
Modern design is clean and minimalistic. If you aim for that impression, that's the type of font you should use. 
Here's a list of a few of my favourite fonts that accompany many marketers and designers in their careers.
Canter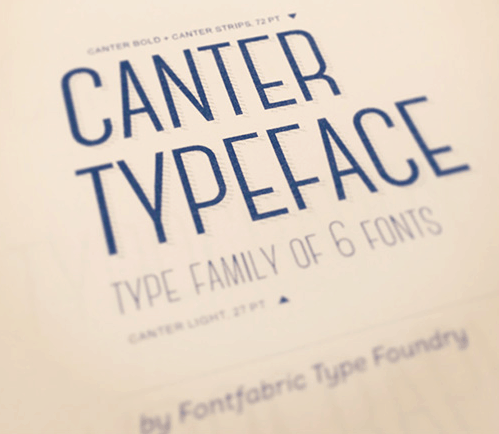 This is a free font that you can download at Behance . It's all-caps and offers six different weights. You can introduce hierarchy in your design without changing fonts if you choose this one.   
It is a bit unbalanced between the top and bottom of the letters but that's what gives its a special, lighthearted character. It's great for banners, posters, and headlines. 
Intro
This one looks more classical. It's something that an essay writer would use on the title page. It's good for writing a large piece of text that will be featured on a web page. It looks serious and, most importantly, it's very easy to read. Furthermore, the versatility of typefaces in this font system is great for a printed material, and all kinds of static design.  
Distrito
Distrito is based on geometrical forms that contribute to a distorted vibe.
It's great for futuristic or almost apocalyptic design. It also has an industrial vibe to it. It's great for logos or taglines, but in general, it be used shouldn't for writing purposes.
Jupitex
This is the kind of font that reminds me of water or air. It's light and clean, but still unusual in its design. Since it's unusual, it's not suitable for a long text.
Regardless, Jupitex might be a good option for calls to action, accentuated text, or as part of graphic design. It comes in both serif and sans serif modes, so you can play with subtle changes in your designs. 
Maddac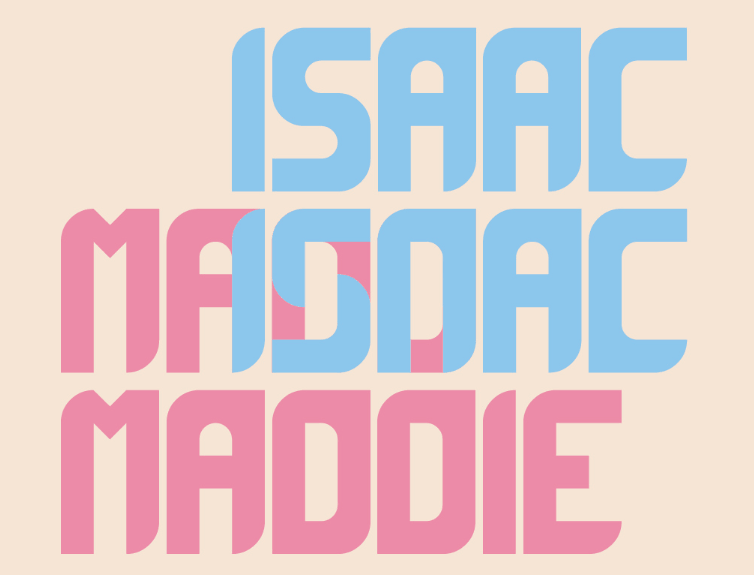 Many designers like to use this font in pastel colours to reinforce its vintage vibe. It looks like the fonts used in old-school poster design. Vintage is modern nowadays anyhow, and that's what makes Maddac one of my favourite modern fonts.
If you look closely at the letters, you'll notice the rule of design for this font: the bottom left and top right corners of a letter have hard edges, and the bottom right and the top left have rounded edges. It's such a simple idea but leads to a beautiful design nonetheless. 
Prime
If you're promoting a product or service related to the tech industry, this is the font for you. It's so clean that it's nice for complete text, too. It comes in two weights: light and regular. It works for product or brand logos, but it's also suitable for eBooks and banners. 
Orkney

This font looks like something a lawyer's office or a proofreading service would use for its official website. It's effortless, clean, and quite readable. Although it's functional enough to write entire papers with it, it still has a unique character. It's good for a design that aims for clarity and authority. 
Azonix
Now, this is a pure futuristic font. It looks like something you'd use for the logo of a spaceship. If you want to achieve that kind of vibe with your design, it's a pretty cool font to use.
The letters are geometric, and when you see them lined up in a word, they are perfectly sized to balance one another. It's a sans-serif design that looks good for single words or short sentences. For the most part, it's not wise to use it for long content at your website. 
Modern fonts – Conclusion
When developing designs that serve promotional purposes, you shouldn't randomly pick a font that you like. If you want modern fonts for your design, you should opt for a readable, clean, and crisp font that makes a contrast with the background. Italics, underlines, and bolds will add character to your message, so it's important for the font to have versatile typefaces, too. 
Just keep in mind that form should always serve a function. Think about the message you want to convey and your copywriting and choose accordingly a font that will complement it.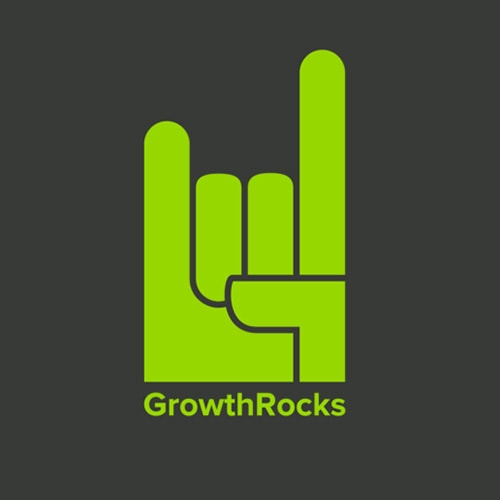 Isabell Gaylord is a content marketing specialist, professional writer and journalist. She specializes in such spheres as marketing, business and education. She contributes a lot to bestessays.com.au. Find her on Twitter.