You want to be fun, trendy and attract more followers on your Instagram account.
You make posts, try with Insta stories and engage with people by commenting & liking their photos.
What's your next move in order to stand out? Probably an Instagram contest! ?
Instagram has established itself as an obvious platform for brands looking to expand their reach and engage with their audience.It makes it easy to run quick Instagram contests that engage your audience and build your fan base.
Furthermore, Instagram contests are super engaging! According to a study compiled by Tailwind for Instagram, Instagram contests get waaaaay more engagement than regular posts. It's not even close.
The analysis showed that Instagram contests get 3.5 times as many likes and 64 times more comments on average than regular posts.
Υοu may run a contest because you want to:
Celebrate an occasion – for example, 3 years in business, reaching 2.000 followers or your first 100 sales

Promote a new collection or product line

Increase your followers and engagement on Instagram

Get rid of extra stock while making some fans happy ?
Or simply because you feel generous and want to give back to your fan base.  Whatever the case, this is your turn to share the love!
All these reasons can be valid but you should always wrap it around a theme and give your brand's touch.
It's interesting to get some inspiration by the top 3 brands using Instagram contests and generating the most amazing Instagram campaigns ever.
#1 Starbucks – White cup Instagram contest campaign
This contest encouraged customers in the U.S. and Canada to decorate a Starbucks cup with customized art, take a photo of it, and submit the design through social media using #WhiteCupContest. On Instagram alone, there had been over two thousand submissions since the contest was announced.
Besides this channel, this contested created a buzz around Starbucks, a lot of blog posts and a positive reaction by the coffee-lovers.

#2 Sephora
Sephora is one of the best-branded accounts on social media and it is doing such a great job! All their actions have the goal to keep generating engagement among its followers and growing its Instagram community.
One of its tactics to grow is generating giveaways. Contests are usually linked by new product arrival announcements or new social channels.

#3 Marc by Marc Jacobs – Cast me Marc campaign
In April of 2014, the #CastMeMarc campaign was launched and it was a public model casting call on social media for "real people" models to join the Marc by Marc Jacobs' s Autumn/Winter 2014 campaign. By the end of the submission period, which was just one week later, there had been about 70,000 entries.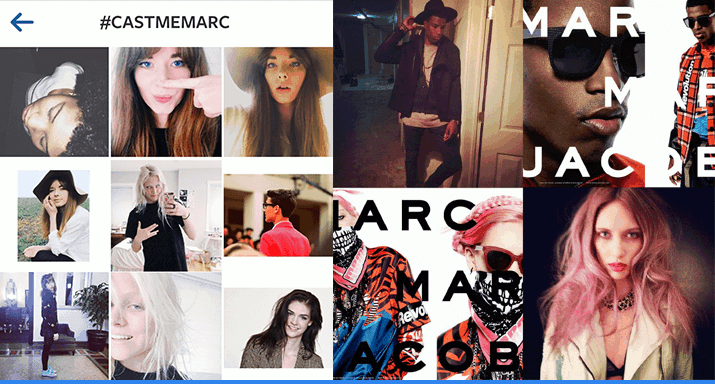 Now, let's see the steps on organizing and running effectively our very own Instagram contest!
Before starting your Instagram contest
The first thing you need to do is definitely to decide the type of the contest. Which type suits best your brand and your interests? Are you "fun enough" to ask for their selfies? Are you social enough to ask people to tag their friends? This is up to you!
The most standard types are the following:
Like-to-win:

A like-to-win contest is when you ask users to "Like" an Instagram photo you've posted for a chance to enter to win a prize from your brand.

Comment and/or tag-to-win: A Comment and/or tag-to-win contest is obviously when you ask users to "comment" an Instagram photo you've posted for a chance to enter to win a prize from your brand. Most times, brands requests from their followers to tag two friends in order to enter the competition.
Requesting to tag friends helps your company get direct, organic traffic to your brand's Instagram account. Because of this, this type of contest is especially helpful for gaining new followers.
Photo challenge: This is likely the most popular type of Instagram contest. To enter to win, a user has to post a photo on their personal account using a specific hashtag created by the brand.
This photo may be a selfie, a landscape or a doodle. Inspiring and motivating followers to post user-generated content must be one your goals of your Instagram marketing anyway.
Remember! Instagram lets you be creative concerning contests and giveaways. This means that you can create your own concept and flow.
For example, you could give one hint per day on your Instagram story or with photo post with the call out to find the solution to a riddle and complete a form in order to enter the giveaway! Υοu could create something totally up to the purpose of your giveaway and branding.
Setting up your Instagram contest
Your giveaway should always have a theme or a purpose. You don't have to wait for a widely celebrated holiday to do one. You can celebrate anything, your business' anniversary, a large event or simply the change of season.
The choice is entirely up to you, but make sure that the visuals and the concept are aligned.
The concept, as well as the prize, should support the brand and the target market. Don't try to be someone you are not! For example, if you are a fashion designer you should be gifting an outfit or a limited-edition blouse.
Giving away a 7-days cruise or an iPhone may sound fancy but this is not what your true audience expects from you and why it is following you. Also, you could attract totally the wrong type of new followers.
Copy
Say something catchy and appealing to make your announcement. Of course, always be you (aka your brand). Don't try to be too happy and excited if your usual communication is more sophisticated. Use emojis as if you were making your standard post -no more, no less.
To make your Instagram contest a success, include an example photo of what you want participants to upload, simple instructions on how to enter, the competition hashtag and ask a question to encourage your audience to get involved.
Don't forget to mention the terms and rules of the contest. Your followers should be able to easily find the contest rules like the requirements in order to be considered a valid participant, the deadline of the giveaways and when winners will be announced as well as how will they be picked.
This could be found at the end of the post for the giveaway announcement.or on a second Instagram post.  The terms of entering the giveaway should explain that the contest is not affiliated with Instagram itself.
You could also create a Terms & Conditions page on your website concerning the specific competition. There, someone should be able to find all the information concerning the privacy policy and the contest.
Hashtags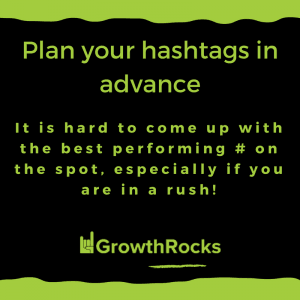 Using the right hashtags in your Instagram post and comment sections is key because it allows you to track entries easily. Hashtags aren't just for tracking entries.
They also help boost the exposure of your content to the most relevant people for your brand. The right combination of hashtags will give your Instagram contest the exposure it needs to succeed.
I totally suggest creating a hashtag exclusively for this contest, like the #whitecupcontest or #castmemark examples. A good hashtag is a key to any engaging Instagram contest. Without it, there's no link between the contest and the content being generated.
You can use up to 30 hashtags on your post and these can be the most famous # around contests, around your brand/service or around the prize. Some keyword hashtags that you should not forget are your brand's name or brand's official hashtag, #Instagramcontest, #Instagramgiveaway, #contest, #giveaway.
The prize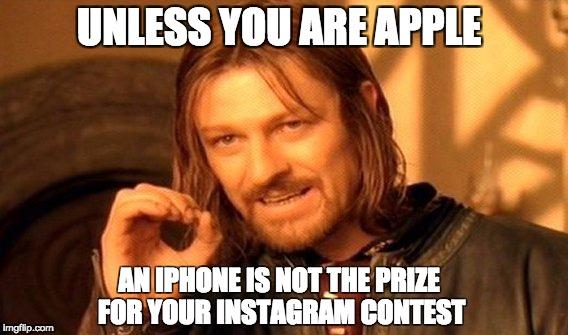 As with any social media contest, you don't want just any followers, you want the right followers. The best way to find those people is to offer a prize that's relevant to them as well as your brand.
If the prize if one of your products and create buzz about it, chances are that more people will be aware of it and consider purchasing it.
So choose wisely the type of your prize and plan ahead how many prizes you are going to give.
The promotion
Clearly, you want to bring more exposure to your campaign. Α great part of the success is getting people to know about your Instagram contest or giveaway. How will you promote it?
Running a contest on Instagram doesn't mean that you cannot announce it as well to your other channels. Actually, there are so many ways in order to promote your contest and you can do so on all sort of channels; online and offline.
Here are some other ideas:
Interact with users entering the contest -> Like their post and/or make a comment

Use Instagram Stories: You can announce the winners and use photos/video as to remind and excite your audience on the running contest

Cross-promote the contest on the rest of your Social Media: Post about it on Facebook, tweet the link and remember to give a URL to your Instagram account.

Use a Top Bar on your website and blog as direct them to your Instagram post

Use influencers to promote the contest on their accounts. Perhaps send them a small prize related to the contest's prize before the giveaway and ask them to promote it with an Instagram story.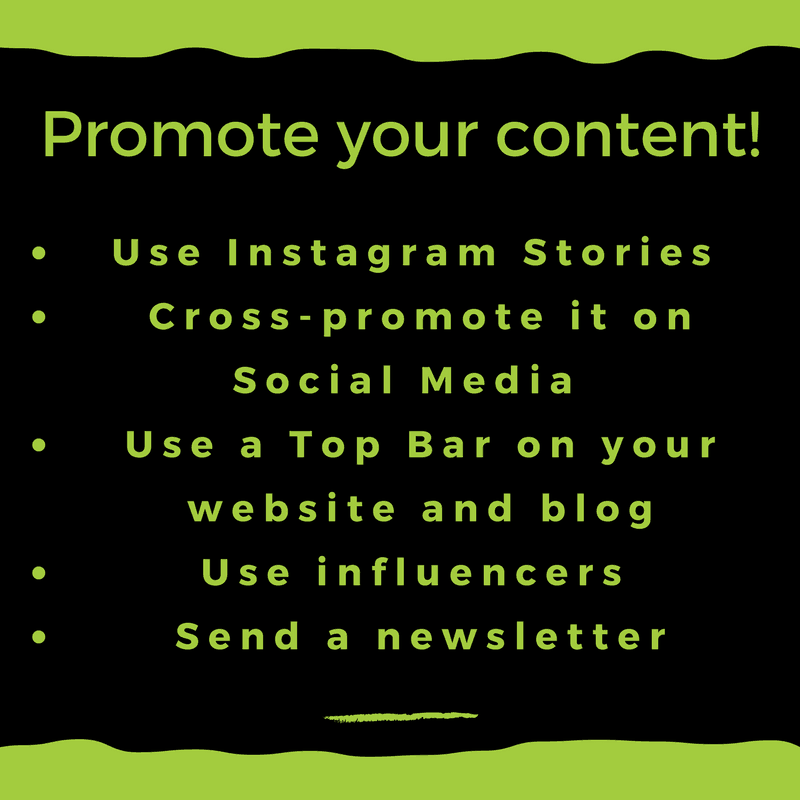 Don't forget to encourage your entrants to ask their friends to get involved too!
The contest's aftermath
After the deadline of the contest, your last job is to pick the winner(s) and make an announcement! Part of a well-designed contest is having informed your participants of how the winner will be chosen and announced.
Most contests are determined based on one of two ways: a vote, a random pick or a jury.
You could use CommentPicker, RandomPicker or Instagram Sweepstakes in order to randomly pick a comment as a competition winner.
Conclusion
Hopefully, this guide has given you every step you need to run an Instagram contest, so now the rest is up to you and your creativity. With so many million photos uploaded to this platform every day and users' interaction, it's clear that Instagram offers a valuable opportunity to any business.
Think carefully about your strategy and your contest theme to help bring the exposure your brand needs and get in the action!
Best of luck!
Theodore has a 20-year experience in running successful and profitable software products. During his free time, he coaches and consults startups. His career includes managerial posts for companies both in Greece and abroad and he has significant skills on intrapreneurship and entrepreneurship.