Social media monitoring is now more relevant than ever.
The social media landscape is changing. The behavior of the audience on Facebook and Instagram is reshaping based on the new features available, and all the new capabilities offered online. Changes in the Facebook algorithm from April 2018 mean that the organic reach potential has also changed.
Instagram stories have conquered the average time spent online. Snapchat is slowly dying. And Twitter is making efforts to be relevant once again.
Nevertheless, your brand needs to be part of the social media world no matter what. There are now almost 2.5 billion social media users. Chatbots are becoming the norm, while social media users now send a message to a page and request more information about a product/service. They also buy more and have a tendency to complain more. Influencer marketing has taken Instagram by storm. Giveaways, promo codes, and indirect selling become more and more frequent.

These social media changes are something you don't want to ignore.

To be successful, one thing is for certain: The most essential step to achieve social media growth and see business results is always to monitor what's going on online and optimize your digital strategy. Monitoring tools and experimentation will be your new favourite habits!
What to Look For
You should be aware of how your audience interacts with your content. Do they usually engage more with photos or articles? Is there a piece of content they prefer? Are they more active during the day or night? These questions can be easily answered using social media analytics. Insights are the cornerstone of your social media success.
All social media platforms provide a basic level of analytics so that you can find out how your posts perform. All these metrics provide you with the necessary feedback for your social media management. But, to put it simply, those metrics are not enough.
Besides your own data for social media performance, you should also monitor all these online conversations that concern your brand. Knowledge is power, and that's especially true with social media monitoring. When you combine your own data with what happens online, only then you can be wise enough to make decisions for your overall strategy. Why is that? Because you can analyze the information to make informed decisions about how you promote on social media to achieve maximum engagement – which, in turn, can increase sales.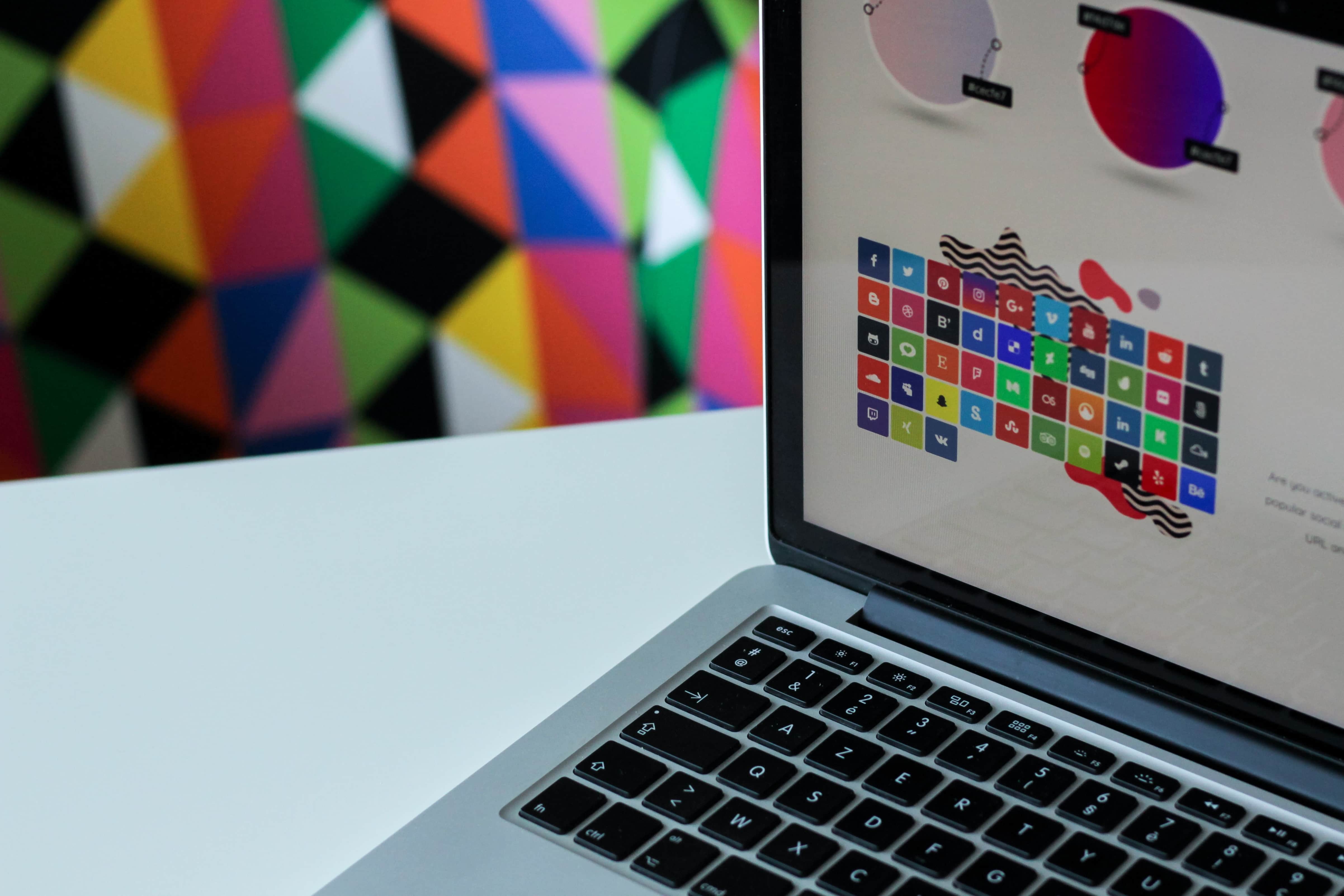 Social media monitoring gives you the opportunity to make the most out of social media — or, at the very least, give your company the chance to respond to customers.
You can tune into conversations happening online to see what people are saying about you, your products, your competition — anything. According to Salesforce, social media monitoring is super important! Social Media Monitoring is a great way to see what people think of your brand and how much of an impact your marketing efforts have.Click To Tweet
For example, your reputation may be at risk if someone is criticizing your brand and you do not monitor social media so you can respond. Or it could be that you just want to say "thank you" to a user who shares their love for your product.
Social Media Tools in Practice
Let's see in practice how to monitor social media.
The first step is to create a list of keywords to monitor. Depending on your goals, you may want to keep an eye out on conversations about your brand, products, services, industry, competitors, and competitors' products. Once you have your list, you're ready to start monitoring. Most social media networks have a search feature like #tags and @tags, making it easy to bring up just the results you want.
Unfortunately, the results may not always be relevant, and generally speaking, the manual search can be limited. Besides the quality of the results which is a huge issue, imagine this: What if you want to monitor Facebook, Instagram, and Twitter for your brand name, campaign keywords, and your branded products?
This task will require so much time to do it manually.
Thankfully, there are several useful tools to check out!
Will you join the 83% of B2B Marketers and 85% of B2C Marketers who find these tools important, according to
Marketing Cloud Report?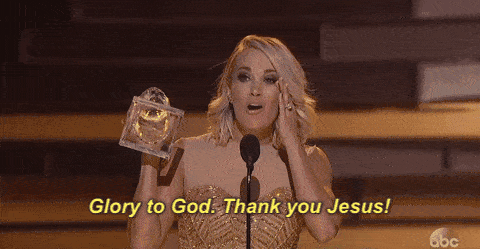 The Tools

Social media monitoring would not be the same without tools.
Tools allow you to keep track of a list of keywords across multiple platforms, all in one place, with live updates. Essentially, they make your life easier and your work more professional.
I have prepared for you a list containing our team's favorite tools for social media monitoring!
Social Mention
Price: Free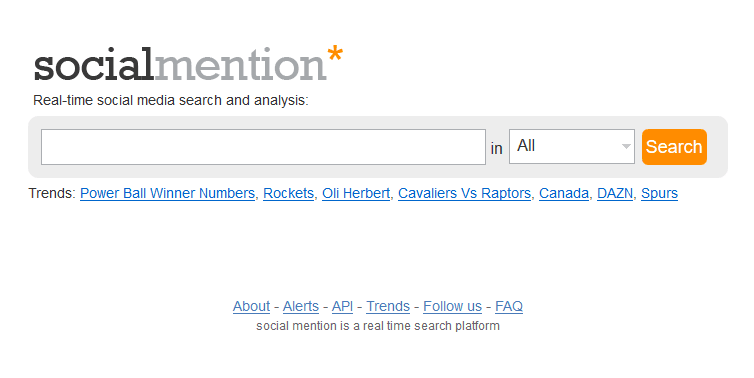 Social Mention is a social media search and analysis platform that aggregates user-generated content from across the universe into a single stream of information.
You can search for your keyword in blogs, articles and more. Social mention lets you see the results of these mentions, check the sentiment (positive, neutral or negative) and the top users associated with the use of your keyword.
Hootsuite
Price: Free
Hootsuite is one of my favorite tools for social media management.
It's one of the best free social media listening tools available and covers multiple social networks, including Twitter, Facebook, LinkedIn, WordPress and Foursquare. It is well known for its social media management functions.
With Hootsuite, you can find and filter social conversations by keyword, hashtag, and location—in multiple languages—to see what people are saying about your brand, you competitors, and your industry overall.
Sprout Social
Price: from $99.00/month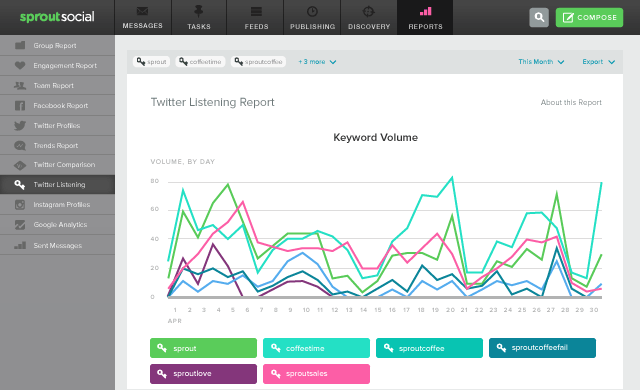 Sprout Social is a tool used and trusted by big brands.

You can track campaigns, easily engage and tag messages from the Smart Inbox—a single, filterable stream to monitor keywords, hashtags, ad engagement, and organic profile activity. What I really like about Sprout Social is how you can identify brand Advocates. You may use reference contextual information to identify and intelligently engage with leads.
This way you can turn your social media marketing campaigns into a tangible ROI!
Streamview (Instagram)
Price: $6.00/month
As the name suggests, this is a Hootsuite app that's definitely worth your time to check it out. Connect your Instagram account with the app and it will let you monitor comments, create powerful searches, discover influencers and analyze results with the "Streamview for Instagram" app.
You can also respond to users and analyze your account's statistics. Streamview's rich search capabilities provide you with a dashboard to monitor and analyze locations, hashtags, and combinations of both.
Media Toolkit
Price: from 49.00€/month

Track online mentions with Mediatoolkit in real-time. Be it a Twitter, Instagram, Facebook, YouTube, or a website mention; you'll get an instant alert.
I would strongly suggest you check the success stories found at Media Toolkit's blog. This way, you can find out how to implement media monitoring in everyday business practices, even if you are a rookie at it.
Zoho Social
Price: from €8.33/month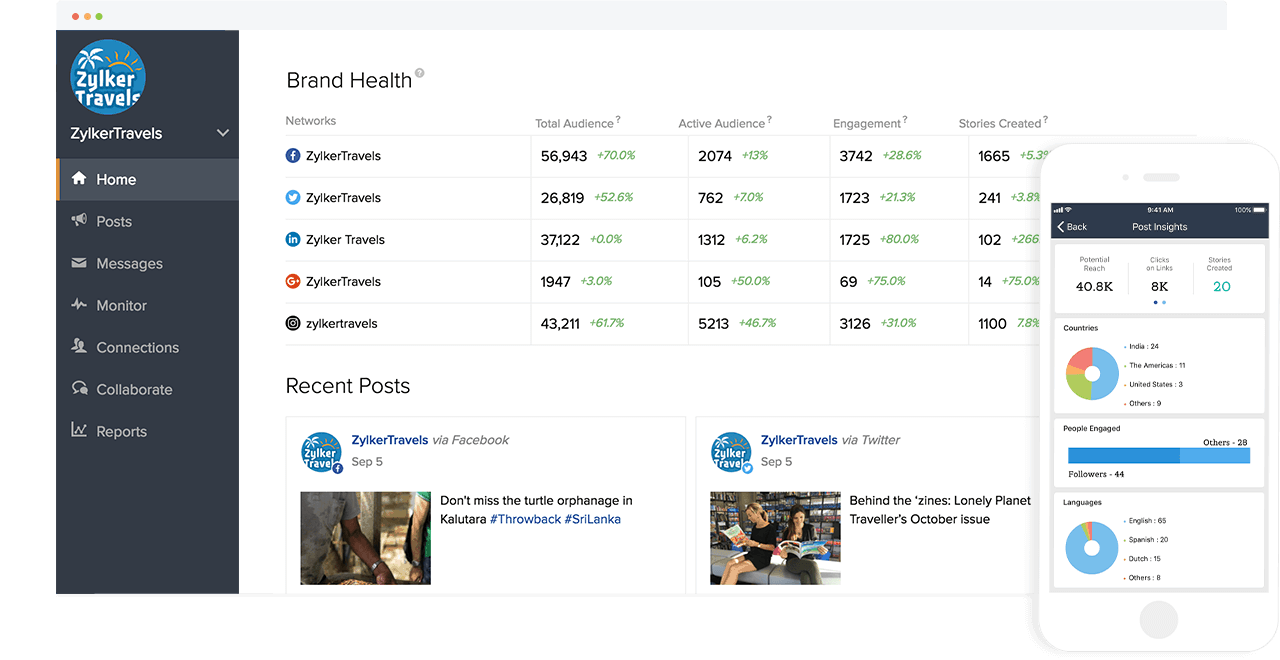 A real-time social media monitoring tool for your business. With Zoho Social, you can monitor keywords and hashtags, discover new leads, and find out what is said about your brand across all social networks.
Zoho Social enables you to respond and interact with users who engage with your brand on social media. See a new follower? Say hello, instantly. Got a new direct message? Reply instantly and keep the conversation going.

Oh, and I love their tagline: "The best time to engage is in real-time".
To conclude
Consumers have conversations on their own time all the time.
They talk about things they like and things they don't like. They share their love and hatred. The truth is they talk a lot! You cannot -and you don't want to- control this. What you should do, though, is to always monitor and engage in conversation when appropriate!
Depending on your location, your budget, and your industry, you should find these social media tools that are suitable for your marketing needs.
Do your own research, ask social media specialists, and dig in some marketing forums.

Have you used any of these tools? Do you think that there is a tool I should have mentioned but I didn't?

If you have a favorite to propose, make sure to let me know with a comment or a tweet!
Theodore has a 15-year experience in running successful and profitable software products. During his free time, he coaches and consults startups. His career includes managerial posts for companies both in Greece and abroad and he has significant skills on intrapreneurship and entrepreneurship.