Wix vs Squarespace: What is it all about?
Both Wix and Squarespace are the world's leading website platforms. 
There are over 3,800,881 live websites built with Wix, while around 3,605,190 websites are using Squarespace. 
Setting up a website is easy, given that you have the right resources with you. 
But the question remains, which platform to use, Wix or Squarespace?
The TL;DR version is this one: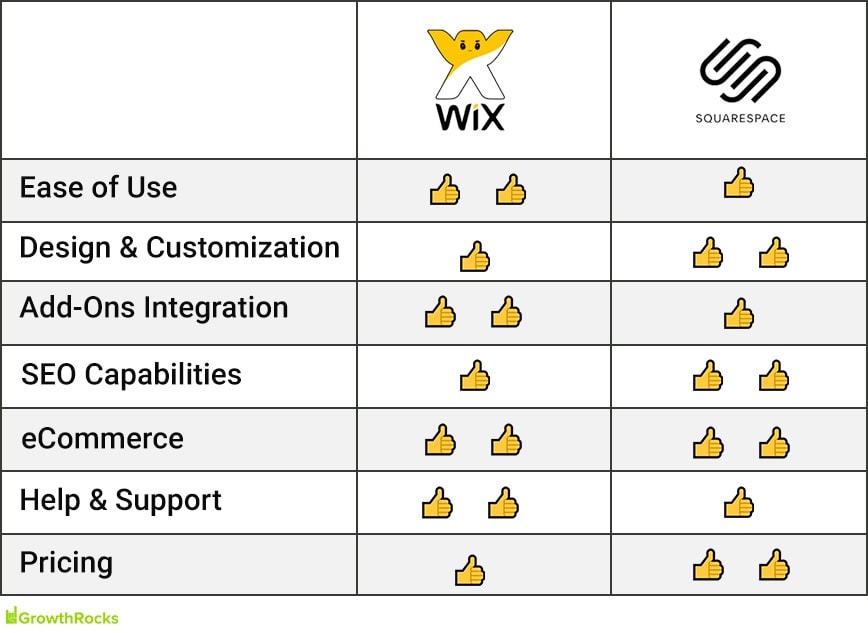 For the whole story, however, read below.
Platforms Overview
Both Wix and Squarespace are website building tools that are created to assist people with no (or very less) coding skills. Moreover, these tools also help in reducing the costs related to website maintenance. 
Wix's drag-and-drop editor makes it easier for beginners to create professional websites in no time.
Squarespace, on the other hand, requires a little bit of practice to get used to, but the outcome will be worth your time and effort. 
Wix is perfect for almost every industry, including small businesses, cafes, restaurants, and musicians. But when it comes to photographers, designers, or artists – anyone who wants to showcase high-quality images or stunning design, Squarespace is the winner. 
Ease of Use
If you're looking for a quick answer, then Wix outperforms Squarespace in terms of ease of use. But that doesn't mean Squarespace is complicated. 
Wix lets you choose between the Wix editor, where you edit a template and design your website, or Wix ADI, where you answer a few questions, and it will create a personalized website for you. Although you can edit the final design, if you want complete control over your draft, the Wix editor might be the ideal option for you. 
Squarespace, on the other hand, isn't as beginner-friendly as Wix. But it does have a knowledge base where you can get answers to most of your questions. 
However, Squarespace gets pretty easy to use once you have spent enough time figuring out what each element does. 
Winner: Wix
Design, Customization, and Flexibility
Wix provides more than 500 templates to choose from, whereas Squarespace has around 110 templates. 
However, not all of Wix's templates are completely responsive. This means that you have to make changes to the mobile and tablet versions of your site manually. 
On the other hand, all the templates in Squarespace are created by professional designers and are completely mobile-friendly. 
When it comes to designing and customizing the templates, both Wix and Squarespace offer the drag-and-drop feature. 
Wix Editor lets you customize a template in the way you want. There's no restriction on where you can put elements. You can replace text and images, add or remove slideshows, everything with just a few clicks. 
Squarespace's drag-and-drop feature is section-based, meaning you can't just drag anything anywhere. You'll need to create columns on the grid layout and then make changes to the template accordingly. 
As you can see in the below image, the template is divided into several blocks. You can edit any part of the page by double-clicking on it. Depending on your requirements, you can add or delete images/sections. 

One thing that I loved the most about Squarespace is that it allows you to switch templates without completely starting over. Wix doesn't let you do that. If you wish to change the template at any time in Wix, you will have to start again from scratch. 
Winner: Squarespace
Add-Ons Integration
Once you have created your website, you might want to take it one step further by integrating additional functionalities, such as live chat widgets or shopping carts. 
That's where add-ons come in. These tools allow you to add powerful features to improve your website's usability. 
Wix has its own App Market consisting of more than 200 apps. There are both free and paid apps that can help you manage, optimize, and expand your site's functionality. 
While Squarespace doesn't have its own app market, most of the necessary features are designed in-house. For functions that are not in-built in the editor, you can check Squarespace Extensions. 
You probably know about Zapier's integration and what Zapier is capable of.
Another way to widen the functionality of a website built with Squarespace is through Zapier Squarespace integrations.
It allows you to connect your site with more than 2,000 apps, including MailChimp, Slack, Hubspot, and more. However, Zapier is a different service and will require you to pay an additional service fee every month. 
Winner: Wix
SEO Capabilities
Next in our Wix vs Squarespace battles comes SEO and the SEO-related capabilities of each CMS.
Search engine optimization refers to the practices of optimizing your website, so it ranks higher on the search engines.
Both Wix and Squarespace have in-built SEO tools to help you boost your ranking right from the time of development. This includes mobile-friendliness, heading tags, alt text, edit page URLs, and more. 
You can use Wix SEO Wiz to get your personalized plan. It will take you step-by-step through everything you need to do to make your website SEO friendly. 
Similarly, Squarespace has great SEO features built in to help you with everything you need to optimize your website.
Here's a table for quick reference that displays the difference between the SEO features of both the platforms. 
| | | |
| --- | --- | --- |
| Features | Wix | Squarespace |
| Page Title | Available for all pages | Available for all pages |
| Meta Description | Available for all pages | Available for all pages |
| URL Customization | Available for all pages | Available for all pages |
| Headings | H1 to H6 | Only H1, H2, and H3 |
| Image ALT Text  | Easily customizable | Customizable but can sometimes get confusing |
| 301 Redirects | Available | Available |
| SSL Certificate | Available | Available |
| SEO Instructions | Available for all pages except blog posts | Available for all pages |
| AMP | Available  | Available |
Both Wix and Squarespace have great SEO features, but I feel that the latter is a little better. Why? Because it offers instructions for all pages, including blogs. And content marketing (especially blogging) is an integral part of every digital marketing strategy. 
Winner: Squarespace
eCommerce
When it comes to eCommerce, Wix is more popular than Squarespace. Wix offers three plans for eCommerce stores. All of which, accept online payments, lets you integrate Google Analytics, remove Wix ads, free domain for one year, and $300 ad vouchers. 
Squarespace offers three plans for eCommerce. The first one provides very limited features and is not recommended for businesses who want to sell a lot of items. In the other two plans, you don't have to pay transaction fees. Besides, you get access to powerful eCommerce analytics and can sell directly on Instagram. 
Here's a table that displays the differences in Wix and Squarespace eCommerce. 
| | | |
| --- | --- | --- |
| Services | Wix | Squarespace |
| Can you sell products? | Yes | Yes |
| Can you sell services? | Only through Wix Bookings App | Yes |
| Conversion Tracking | Yes | Yes |
| Sell Offline (pay on delivery) | Yes | No |
| Abandoned Cart Recovery | No  | Yes |
| Live Carrier Cost Calculator | USPS and Correios | USPS, UPS, and FedEx |
| Create Customer Accounts | Yes | Yes (minimum basic plan) |
Winner: Both are great, and it really depends on your business needs. 
Help and Support
Being a professional enterprise, both Wix and Squarespace offer great customer support. 
Wix offers support through email, social media, forums, and has a dedicated support center. You can also get in touch with the Wix support team over the phone (available 24/7 in English). As of now, Wix doesn't have any live chat options. 
Squarespace, on the other hand, has a live chat facility (from 3 AM to 8 PM EST, Monday to Friday) and provides 24/7 support through emails. However, there's no phone support available. But you won't have to wait for too long to get replies to your emails. Squarespace has a policy of responding to every email within one hour. 
However, Wix's in-editor support is better than that of Squarespace. It answers all your questions on the same page, unlike Squarespace, which takes you to a different page to read the guide. 
Winner: Wix
Pricing
Both Wix and Squarespace are SaaS tools, meaning that you have to pay a monthly fee to use them. 
Wix offers a total of eight premium plans. Four for websites and four for businesses & eCommerce. If you want to accept payments from customers, then you should pick a business plan.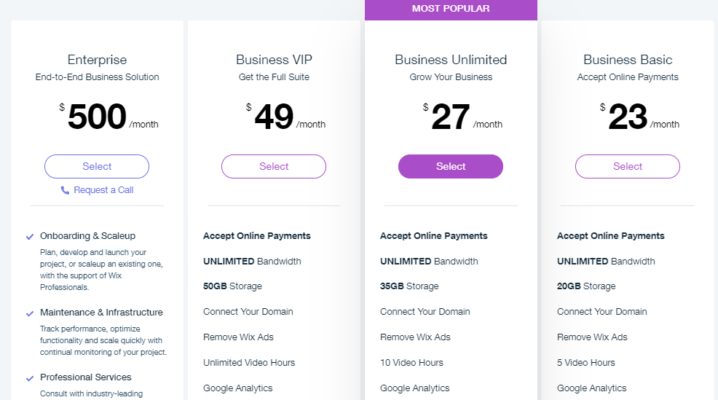 If you are creating a website to show your skills, build your brand, or for your personal use, pick a website plan. 
Irrespective of which plan you choose (except combo), you will receive $300 ad vouchers. 
The lowest package (Combo – $13/month) allows you to connect your domain and offers 2GB bandwidth & 3GB storage.
Meanwhile, Squarespace offers four premium plans. As mentioned above, if you want to build an eCommerce store, then the basic ($26/month) and advanced ($40/month) are an ideal choice. 
Both Wix and Squarespace offer a 14-day free trial. So, you are not bound to pay unless you really like the tool. 
Winner: Squarespace
Wix vs Squarespace: The Verdict
The final winner, in my opinion, is Wix. There are three main reasons for it. Wix is more user-friendly, gives you complete control over your design, and provides a wide range of add-ons. 
But it doesn't mean that Squarespace is not a good choice. It's worth remembering that Squarespace lets you switch templates without having to start over and it also encompasses many SEO features.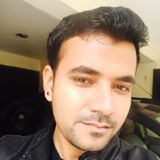 Joydeep Bhattacharya is a digital marketing evangelist and author of the SEO blog, SEOSandwitch.com. He has over 9 years of experience in helping businesses make the most of online marketing. Content writing is his passion and he is a regular contributor on sites like SEMrush, Ahrefs, Search Engine Watch, Smartinsights, and others. You can reach him via LinkedIn.