Since the early 2010s,
growth hacking
has become a service, usually provided by growth hacking agencies, and growth marketing agencies, and
startup marketing agencies
.
Since then, however, a lot of growth hacking agencies have appeared — and then disappeared.
But some of them not only survived but also stood the test of time. This doesn't mean that there are agencies that have brought great results for their clients in spite of their young age.
With no further ado, here are the Top 38 growth hacking agencies for 2021.
1. GrowthRocks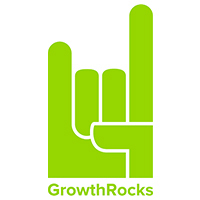 Website: growthrocks.com
Established: 2014
Headquarters: London, UK
Tagline: "Sky is not the limit"
Hey, that's us! *awkward self high-five*
GrowthRocks is a growth hacking marketing agency that helps startups and well-established companies to achieve rapid and sustainable growth. Headquartered in London with worldwide partners from India and Finland to the US and Greece, GrowthRocks is ready to grow your company or startup.
With a blog full of tips, how-to guides, and business development concepts, Growthrocks is the place to get an expert's guidance and consultation for your startup. GrowthRocks also has a thing for education and training, as the company has created a number of academies throughout the years. Performance Marketing Academy, Content Marketing Academy, and Growth Hacking Academy are some of them.
Moreover, the GrowthRocks team has developed a VC-backed startup called Viral Loops a SaaS platform for referral marketing with a 30% month after month growth rate.
2. GrowthGirls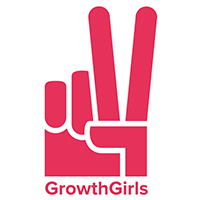 Website: growthgirls.com
Established: 2019
Headquarters: London, UK
Tagline: "Unleash the power of data"
Growthgirls offers its digital marketing services for startups and multinationals alike, and for a number of different industries. Accordingly, they've worked with brands such as Oh app, Sundance Film Festival, and Lana Bank.
As the name suggests, the growth marketing agency has a strong feminine side. GrowthGirls is a woman-owned agency that embraces diversity and is looking to empower women and their businesses respectively. And it does so through the services and the growth/ marketing training it provides.
If you'd like to know more about GrowthGirls (and your business), you can try their new quiz to find out your Growth Marketing Score.
3. Right Side Up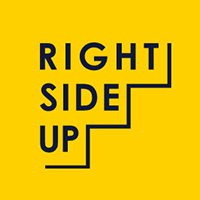 Website: rightsideup.com
Established: 2016
Headquarters: San Fransisco, USA
Tagline: "If you're looking for a marketing agency, YOU'VE COME TO THE WRONG PLACE."
The tagline of Right Side Up speaks for itself because, indeed, it is not a traditional marketing agency. Right Side Up is "a collective of premium marketing talent—with all of the marketing chops, and none of the agency fluff". So what does this mean in practice?
Their growth services are separated into 3 basic categories: Digital Marketing, Offline Marketing, eCommerce Marketing.
The former category encompasses three branches of marketing, namely performance, lifecycle, and eCommerce. The second category, offline marketing, is dedicated to helping brands expand offline through podcasts, radio, and even TV. This is where they can help them break into OTT advertising, in collaboration with media buying agencies to support execution. The last category is for those who are interested in getting noticed in Amazon or finding a helping hand to set up and run Shopify, BigCommerce, or any other DTC platform.
4. NoGood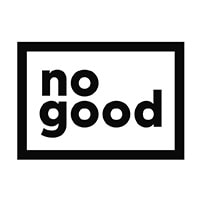 Website: nogood.io

Established: 2018
Headquarters: New York City, US
Tagline: "No Marketing Fluff. No Budget Waste."
Nogood is a growth marketing agency founded and run by marketing technologists & growth hackers. They have worked with IBM, P&G, American Express, Heineken, Southern Marsh, Harver, Ford, and Workzone, among others.
As their tagline reads, they are allergic to marketing fluff and marketing waste. Nogood doesn't consider itself to be a traditional agency; they'd rather maximize the ROI of your startup or enterprise through a data-driven approach.
5. Growth Hackers
Website: growth-hackers.net
Established: 2016
Headquarters: Taipei, Taiwan
Tagline: "Grow Your Business. Higher. Faster. Smarter."
Growth Hackers build scalable strategies based on the company's products and users.
Through the power of -what else- growth hacking, this agency headquartered in Asia does A/B testings, experiments with acquisitions channels, and combines many different digital marketing branches.
In this fashion, Growth Hackers offer SEO and content marketing services, accelerator and funding consultation, startup mentoring, App Search Optimization, PR, and branding services.
6. Kickass Growth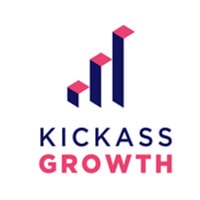 Website: kag.marketing
Established: 2016
Headquarters: Belgrade, Serbia
Tagline: "Let's grow your business together"
Kickass Growth was founded by experienced entrepreneurs whose successful startups kick-started their careers as mentors and instructors in domestic hubs and accelerators.
Like the growth marketing agency says, "The only metric that matters is your success." On their website, you will find several case studies about how Kickass Growth helped SaaS companies and other businesses to achieve impressive growth through traffic, conversion rate, and other means.
Furthermore, Kickass Growth provides all-around digital marketing services. Those services include SEO, content marketing, paid advertising, email marketing, and social media marketing.
7. BAMF Media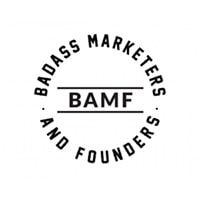 Website: bamf.media
Established: 2017
Headquarters: Venice, USA
Tagline: "It's more than a company… it's a lifestyle"
BAMF stands for Badass Marketers & Founders. BAMF Media is a full-stack growth hacking agency and an influencer accelerator for founders and executives to build their personal brands. It is one of the most in-demand growth agencies in Los Angeles.
The growth hacking agency had managed to build one of the most successful Facebook marketing groups, counting more than 25,000 members. PS The group is not named after the agency's name anymore.
BAMF Media is well known for its free ebooks, too, all of which have been awarded as 'products of the day' at Product Hunt. So make sure to check out 'The BAMF Bible,' 'The Copywriting Bible,' and 'LinkedIn Influencer.
8. Growth Media
Website: growthmedia.ca
Established: 2016
Headquarters: Ottawa, Canada
Tagline: "Get more customers"
Growth Media is a team of ROI-driven growth hackers focused on data and user experience. Their mission is to help scale businesses that make a difference in people's lives.
Marketing professionals, user-experience designers, and full stack developers are those who make up the team of this growth hacking agency from Canada. Unlike full-service marketing agencies, Growth Media is fast to deploy and highly specialized in acquiring website traffic, optimizing user conversions, managing customer retention and coding custom product solutions.
Among its values, Growth Media places long-term partnerships and transparency.
9. The Growth Revolution
Website: thegrowthrevolution.com
Established: 2016
Headquarters: Antwerpen, Belgium
Tagline: "The one-stop show for growth."
The Growth Revolution is "a synergy of data, creativity, and technology".
With a clear aim on performance and growth, this growth marketing agency from Belgium will carve out a growth strategy for your business and execute it. They consider themselves specialists in paid advertising, lead generation, and content creation.
What's more, The Growth Revolution offers training programs for growth hacking marketing and content marketing, as well as a business venture validation crash course. Also, don't forget to check out some tools they offer on their website, such as buyer persona maps, canvases, and cards.
10. Inbound Labs
Website: inboundlabs.co
Established: 2015
Headquarters: San Francisco, USA
Tagline: "Hubspot with superpowers"
More than 200 companies from over 20 countries have put their trust in this San Francisco-based agency. Inbound Lands is an expert at CRO and -what else- inbound.
The team consists of 50 agents, including strategists, engineers, and creatives, located in 10 different countries, led by a handful of serial entrepreneurs. Inbound Labs focuses on helping businesses grow, and they have done so for more than 200 companies in over 20 countries.
A dozen of Silicon Valley investors have funded Inbound Labs, which is also a Hubspot Diamond Partner. The growth hacking agency believes in "efficiency, transparency and a good sense of humor."
11. Deviate Labs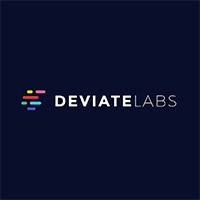 Website: deviatelabs.com
Established: 2015
Headquarters: Los Angeles, USA
Tagline: "Innovative Growth"
Deviate Labs is 'founded by a Rocket Scientist and a Silicon Valley investment banker.' It is a growth hacking consulting agency that has worked with companies ranging from bootstrapped startups to billion-dollar enterprises across a number of industries.
Deviate Labs is known for creatively cross-pollinating marketing tactics across industries and swiping emerging growth tactics from small startups and deploying them across large enterprises.
If you have heard of the Dollar Shave Club, you now also know the growth marketing agency responsible for the product's success.
12. Avaus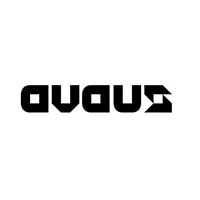 Website: avaus.com
Established: 2007
Headquarters: Helsinki, Finland
Tagline: "We turn your data into results, at speed."
Avaus is a Finnish company since the mid 00's with offices in Helsinki, Stockholm, Gdansk and a new one in Munich. The growth hacking agency is a Nordic leader in data-driven marketing. Avaus helps B2B and B2C marketers drive customer value and marketing effectiveness.
An official GrowthHackers.com partner, Avaus is one of the bigger growth hacking agencies, with more than 150 employees that promise truly personalized marketing because "we all are different." The teams specialize in many marketing and growth hacking operations, including Business Strategy, Media Services, Marketing Automation, and Content.
Avaus has collaborated with big companies throughout the years. It has helped lots of clients to grow their businesses and lifetime value of their customers.
13. Rockboost
Website: rockboost.com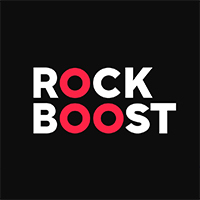 Established: 2014
Headquarters: Rotterdam, The Netherlands
Tagline: "Creating Growth"
Located in The Hague, NL, Rockboost is offering its growth hacking services for the last 6 years. Amongst its clients, one can find Cisco, Philips, and Sony.
The agency can help startups find their product/market fit and build an audience. Then, Rockboost can assist them in finding their business North Star Metric and build a growth strategy with that in mind. A pure growth hacking agency, Rockboot combines various data sources and turns them into valuable insights.
Besides its growth hacking services, Rockboost also offers in-house training as well as workshops, not only for professionals but for students, as well. Last but not least, Rockboost can provide custom software solutions.
14. Off the Record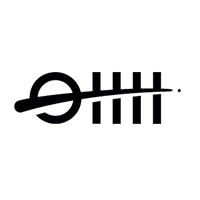 Website: weareofftherecord.com
Established: 2016
Headquarters: Amsterdam, The Netherlands
Tagline: "The boutique growth bureau for startups, scale-ups & corporates."
Yet another growth marketing agency from the city of Amsterdam. Off the Record collaborates with ventures of all sizes, from ambitious startups to ‍well-known scale-ups and innovative corporate ventures.
The way the agency works is this: Your company will get assigned a growth team from Off the Record. The growth team is a dedicated full-stack unit lead by a Head of Growth. A product owner, a performance marketer, and a data analyst are also part of this unit that will help you grow. Then, the team will start working on your case. On a weekly basis, you will recap of current goals (OKRs), product backlog (experiments), and progress (performance).
The company also offers a growth workshop – an in-house training for those who are looking to build a growth mindset and learn more about the growth processes, and tools.
15. Growfusely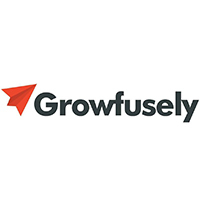 Website: growfusely.com
Established: 2018
Headquarters: Ahmedabad, India
Tagline: "Scaling your business is our primary goal."
Growfusely is a new agency from India. This growth hacking agency provides growth primarily through SEO-focused content marketing. It will take charge of your content and take it from point A to point Z. And so it will layout the content strategy, execute it (writing and creation), and promote it.
It comes as no surprise that Growthfusely's team consists of content editors, content writers, content marketing specialist, and SEO's.
Last but not least, Growthfusely specializes in digital PR to help you get links from popular websites and publications, as well as building -and maintaining- your social media presence.
16. Rainmakers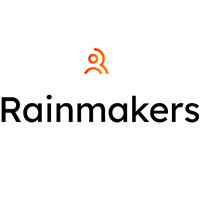 Website: rainmakers.io
Established: 2015
Location: Amsterdam, The Netherlands
Tagline: "A leading social media agency."
This agency from Amsterdam has a team made of content creators, designers, and developers, with the common denominator being the growth marketer inside every one of them.
Among some of their achievements, Rainmakers has helped a few startups grow with rates exceeding 1200% and has assisted them in raising more than $120M in total.
Additionally, the folks in Rainmakers have a strong background in PR Hacking, Conversion Rate Optimisation, Engagement, and User Retention and Viral Growth Campaigns.
17. Cro Metrics
Website: crometrics.com
Established: 2013
Headquarters: Kentfield, USA
Tagline: "There's no growth in the comfort zone"
Cro Metrics is one of the oldest growth hacking agencies out there and on our list. Having worked with some big names, like Facebook and Trulia, the growth hacking agency promises to help you develop your growth strategy and give you a competitive advantage.
Cro Metrics will begin by developing a deep understanding of your business, KPIs, and customers, and then come up with hypotheses to test. Finally, through data analysis and iteration, they will measure the performance of the experiment, to find out what worked and what didn't.
What should also be noted is that Cro Metrics, unlike most growth hacking agencies, doesn't charge its services by the hour. Instead, they try to build long-lasting collaboration, and thus they operate on a subscription model.
18. Bell Curve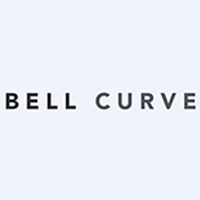 Website: bellcurve.com
Established: 2017
Headquarters: San Francisco, CA
Tagline: "We train your team to do what we do."
If the name doesn't ring a bell, then you may have heard of Demand Curve, the sister brand responsible for one of the growth hacking courses we've featured in the past.
As for Bell Curve, it is a growth hacking agency that specializes in ads, mostly B2B, mobile, and eCommerce, for a variety of channels. These channels include the most popular social media platforms, as well as Google Search & Google Sopping, Quora, and Pinterest.
Their training programs expand upon topics such as content marketing, lead generation SEO, and CRO. Keep in mind that they don't offer all of these as services, only as courses, as they are laser-focused on digital advertising.
19. TrueUp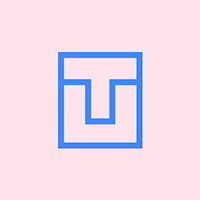 Website: trueup.com
Established: 2013
Headquarters: London, UK
Tagline: "Evidence-based marketing"
From the heart of London, TrueUp offers full services, such as front-end development, and UX & design, account management, data analytics, copywriting, and more.
TrueUp's clientele features some big brands like Vodafone, O2, and The Economist.
Among the growth marketing agency's achievements, one can find how they boosted The Economist's subscription renewals by 43%, or how they managed to reduce the CPA in Facebook ads for a UK retailer by 42%.
20. Ladder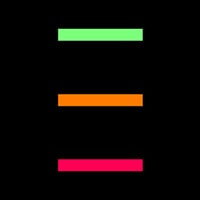 Website: ladder.io
Established: 2014
Headquarters: Global
Tagline: "Data-driven growth minus the guesswork"
Ladder's growth experts promise to remove the guesswork from growing your business. The growth hacking agency has spent millions of dollars and thousands of hours working with over 200 companies worldwide – from startups to the Fortune 500.
A few other of their numbers include a "success rate 300% above industry average" and over $30M in performance data. Ladder also highly values transparency for every one of its growth services. Don't forget to take a look at the agency's blog, too, which is updated pretty regularly.
21. GrowthMasters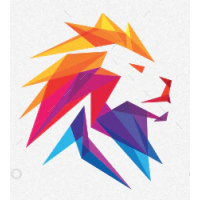 Website: growthmasters.io
Established: 2019
Headquarters: San Fransisco, USA
Tagline: "LinkedIn Influence on Autopilot."
GrowthMasters is one of the newest growth hacking companies on our list. Coming from the US, the agency is not providing 'holistic growth', but rather, it cares about one thing: growth through LinkedIn.
The method they use to achieve that is the Content Machine Method™, as they call it. Following this method, GrowthMasters can help you build an audience through viral and valuable content that will put you "in the top 5% of content creators in your industry on LinkedIn."
Venture-backed/exited CEOs, top executives, and consultants are those who usually collaborated with GrowthMasters to shape and grow their personal brand. Until now, the Content Machine Method™ has generated more than 60M views.
22. Wallaroomedia
Website: wallaroomedia.com
Established: 2012
Headquarters: Utah, USA
Tagline: "We Scale eCom Brands"
Wallaroomedia is one of the oldest growth marketing agencies.
Originally it was founded in 2009 as an SEO and content agency. It became a growth marketing agency just 3 years later. Since then, they've been offering their full-service digital marketing solutions with a focus on social media advertising and branding. NBA, Disney, IKEA, and Casper are some of the high-profile brands that have worked with Wallaroomedia.
What's more, the agency offers investing services. This is where they will connect a company to relevant VC firms, and they will even deploy capital into growth-stage ideas and businesses.
23. GrowthHub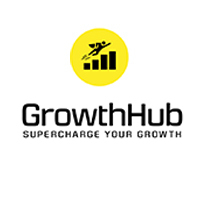 Website: growthhub.io
Established: 2019
Headquarters: Amsterdam, The Netherlands
Tagline: "Your Hub To The Growth Hacking World"
Established just last year, GrowhHub is one of the newest growth hacking agencies on the list.
Content marketing, SEO, consultation, data management, CRM management, display advertising – the agency includes a lot of services.
As they write on their website, GrowthHub works with a certain step-process. The first step is about defining "the only metric that matters" (OMTM). What's known in growth hacking as the North Star Metric. Step two and three involve building your growth model and customer persona respectively. The next steps are about growth ideation, sprints analysis, and experimentation.
GrowhHub is notably transparent with its prices. Its package deals include four options – three fixed and one custom.
24. Spike
Website: wespikegrowth.io
Established: 2017
Headquarters: Amsterdam, The Netherlands
Tagline: "We design demand"
Spike has been helping startups raise investments through crowdfunding. Content marketing strategies, viral marketing solutions, PR, and influencer marketing are some of the things the agency does.
The process Spike follows to grow companies has four steps. First, they audit the businesses and try to get to know the basics such as the ideal customer and the value proposition. Then, they design a campaign and grow the network of the company. Then comes the execution: outbound campaigns, content marketing, performance marketing campaigns, etc. After the first wave of execution, comes optimization.
Moreover, Spike has its own Facebook community and Slack channel.
25. Sprints & Sneakers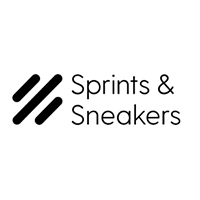 Website: sprintsandsneakers.com
Established: 2017
Headquarters: Amsterdam, The Netherlands
Tagline: "We do marketing that no other agency does."
"You use Google & Facebook, we use 217 other channels" is one of the opening lines on the Homepage of the agency. Sprints & Sneakers puts a huge emphasis on traction channels and goes beyond the mainstream ones.
After running over 1k experiments and handling more than €5 million in ad spend, the growth marketers from the Netherlands say that know what works and what doesn't.
Sprints & Sneakers have offered their growth services for clients like ID&T, KPMG, and Lidl.
26. Growth Agency
Website: growthagency.co
Established: 2015
Headquarters: London, UK
Tagline: "Delivering Growth hacking is more of a mindset than a tool kit."
What Growth Agency does is as straight-forward as its name: it grows business through data-driven marketing.
The agency offers a plethora of services. Accordingly, these services include growth hacking and growth strategy, in the form of consultation or full implementation. Growth Agency also offers standard marketing services like content marketing, Facebook advertising, inbound marketing, lead generation, performance marketing, and SEO.
The agency operates internationally and it has three offices in Europe, namely in Belgium, Malta, and the UK.
27. MAD Kings
Website: madkings.com
Established: 2016
Headquarters: Brussels, Belgium
Tagline: "Unlocking your company's true growth potential using a powerful combination of data, CRO, creative marketing, and automation."
MAD Kings make a case for growth hacking, and agile, full-funnel processes having a higher ROI than "awareness campaigns". And they are right.
Rapid experimentation, data analysis, creativity, and automation are combined by the agency's marketers, designers, developers, and data scientists, to grow businesses.
The process of MAD Kings involves a loop of analysis, ideation, prioritization, and execution. Furthermore, they also have their own growth hacking workshop where you can learn how to turn your business into a growth machine quickly.
28. GrowthMinds
Website: growthminds.com
Established: 2016
Headquarters: London, UK
Tagline: "Accelerate your startup's growth."
"Growth-hacking-as-a-service" is the term the agency from London uses to describe the way it works. Accordingly, a dedicated growth team will "plug into" the sales, marketing, and product teams of the company it grows and all of them will work together.
Focused on results, GrowthMinds will use SEO, social media, PR, automation, and pretty much everything digital marketing has to offer in order to grow a company. They work with B2B and B2C clients alike.
The services of GrowthMinds come in three shapes, with the first two having a fixed price.
29. Rock Mission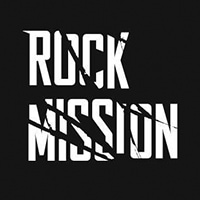 Website: rockmission.com
Established: 2016
Headquarters: London, England
Tagline: "Growth is what we build."
Based in London, UK, this growth hacking agency believes that a project is only as good as the team working on it. And they are right.
Rock Mission's focus is your customers; how you can make more of them and how you can make the most of your existing ones.
The agency's growth hacking services will help you find and attract new customers, retaining customers, and generating more revenue from them.
30. Growth Hackers Digital
Website: growthhackers.digital
Established: 2017
Headquarters: Bengaluru, India
Tagline: "We growth hack your digital strategy."
Lead Generation, organic growth, content marketing, as well as improving CAC and ROAS are some of the things Growth Hackers Digital does best.
According to their framework, the growth team starts by creating user personas, and then it creates dynamic campaigns on channels that have the target audience, while keeping the creatives at the center of it all.
Some of the agency's biggest clients include Decathlon, ICICI, Universal Robots, and The New Indian Express.
31. Online Growth Team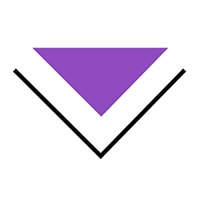 Website: onlinegrowthteam.com
Established: 2014
Headquarters: Sant Julia de Loria, Andorra
Tagline: "We deliver kick-ass online marketing to improve your conversions!"
One of the growth hacking agencies with a clear focus on PPC management, Online Growth Team was established in 2014 and has been offering its growth services since then.
The campaign PPC management done by the agency is happening in challenging markets and industries, such as SaaS, hosting, and travel.
What's more, Online Growth Team can train your team and show them the ins and outs of growth hacking.
32. Gro.Team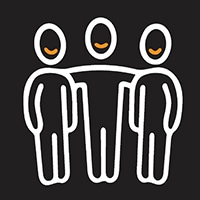 Website: gro.team
Established: N/A
Headquarters: London, UK
Tagline: "If the growth benefits of a growth idea massively outweigh the costs and/or time to implement it then we are growth hacking"
Gro.Team joins up services usually found in recruitment and marketing into a "one-stop shop" for business growth.
Furthermore, the company gives you the option to work on individual services, namely SEO, CRO, and PPC.
The growth marketing agency works with startups and established businesses alike.
33. The Growth Agency
Website: growth.lat
Established: 2013
Headquarters: Florianopolis, Brazil
Tagline: "A Growth hacking agency specialized in LATAM markets."
What makes The Growth Agency stand out is its focus on Latin American countries like Brazil, Mexico, and Argentina.
This agency has over 5-year experience in LATAM markets and, according to their numbers, they've grown over 80 clients and have concluded more than 450 projects.
Last but not least, the team combines marketing, engineering, and design, to give its clients unique tailored business solutions.
34. Dagadom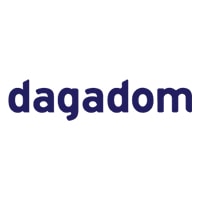 Website: dagadom.com
Established: N/A
Headquarters: London, UK
Tagline: "A Growth hacking agency specialized in LATAM markets."
Dagamon finds creative ways to increase their customers' organic acquisition in a cost-effective manner.
The individual services the agency provides are web development, SEO, PPC, social media networking, as well as mobile app creation and marketing.
Finally, Dagadom is also a Google Partner and an Accredited Bing Ads Professional.
35. PRLab Hub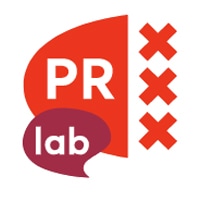 Website: prlab.co
Established: 2018
Headquarters: Amsterdam, NL
Tagline: "Reinventing PR for startups and scale-ups."
As the name of the growth hacking agency suggests, PRLAb Hub's main concern is public relations. Accordingly, it provides its services to anyone who might be looking for out of the box communication strategies
Media training, PR campaign planning, PR funding, and crisis communication are some of the company's top services.
If you are looking for more than PR services, however, the agency offers solutions in strategic brand management, social media marketing plan, and WP development.
36. Cleverativity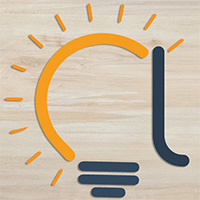 Website: cleverativity.com
Established: 2013
Headquarters: Padua, Italy
Tagline: Cutting-Edge Digital Solutions
The first name of the company was "facileSULWEB", which means "easily found on the web" in Italian.
Cleverativity has clients from a wide variety of industries such as eCommerce, Manufacturing, Oil & Gas HVAC & Refrigeration, and Tech Startups.
The CEO and founder of Cleverativity is an experienced software engineer and it shows. The services the agency provides are more tech-oriented than those of your average growth marketing agency. Accordingly, some of the services are 'Custom IoT Solutions for Smart Home & Industry', Mobile Apps, EDI Implementation, and employee managagement through ERP Systems.
37. Voxturr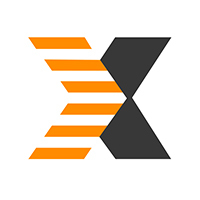 Website: voxturr.com
Established: 2018
Headquarters: San Fransisco, USA
Tagline: "Transforming Your Business"
Voxturr's team is made of more than 20 professionals and experts with a big variety of backgrounds. It's a growth backing agency that works with startups, SMB's, and enterprises alike.
Combining out-of-the-box and tailor-made solutions, data-driven approaches, and proven methodologies, Voxturr has collaborated effectively with many different companies and has also written some case studies for some of them.
Marketplace and eCommerce Marketing, B2B lead generation, SaaS product marketing, and marketing automation are some of the things they do best.
38. Marketing Masala

Website: marketingmasala.com
Established: 2015
Headquarters: New Delhi, India
Tagline: "Growth marketing for your business"
Marketing Masala is an agency from India but their clients are all over the world.
From customer awareness to revenue and everything in between, Marketing Masala is concerned with the whole customer journey.
Among their case studies, one can find a 350% ROI increase in 90 days for an eCommerce website. What's more, in two other cases they managed to reduce the CPL by 50% for a travel company and the cost per install by 80% for a certain app.
Top Growth Hacking Agencies – Conclusion
Unlike traditional marketing agencies, growth hacking agencies don't like to play the guessing game. Growth hacking agencies measure, analyze, test, compare, refine, and repeat to reach their goal. A growth hacking agency and its growth hackers should be creative minds, tech-savvy, logical, and great problem-solvers.
To understand what a growth hacking agency does, you first need to understand what growth hacking is.
Growth hacking began to develop during the early 2010s. During that time, a large number of startups rose. Those startups that needed growth and adoption at an early stage; growth hacking was the solution to their need. As Ryan Holiday, author of Growth Hacker Marketing puts it: "A growth hacker is someone who has thrown out the playbook of traditional marketing and replaced it with only what is testable, trackable, and scalable." Growth hacking frames the user acquisition process through the "funnel" metaphor, as in Acquisition, Activation, Retention, Revenue, Referral.
The heart of growth hacking is the relentless focus on growth as the only metric that truly matters. Airbnb, Uber, Twitter, Facebook, Dropbox, Pinterest, YouTube, Hotmail, Udemy, Instagram, and Google are some of the companies that have used growth hacking techniques to grow and become the companies we all know today.
So, are you interested in hiring one of these growth hacking agencies?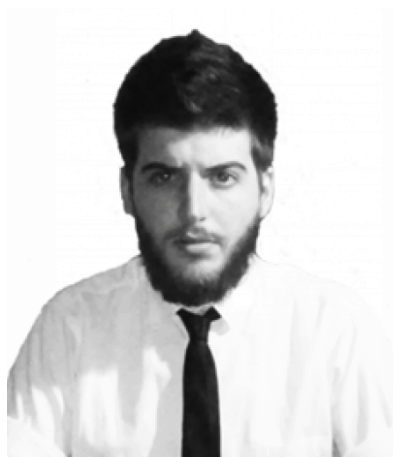 I write for GrowthRocks, one of the top growth hacking agencies. For some mysterious reason, I write on the internet yet I'm not a vegan, I don't do yoga and I don't drink smoothies.