Why Learn Growth Hacking?
Above all, growth hacking is mainly about 3 things: The funnel, the process, and the skillset. This post is about the latter; learning some of the most important skills to becoming a growth hacker.
A growth hacker is a data-oriented marketer who puts an emphasis on analytical thinking.  A growth hacker measures, analyzes, tests, compares, refines, and repeats.
Are you looking to become one?
Online courses are one of the best ways you can learn growth hacking. The other two being growth backing books and in-class growth hacking programs.
Besides the many digital marketing courses you may find on the web, you will also need different types of courses to complement your knowledge and become a growth hacker.
These categories include growth hacking courses, but also data analysis courses, and coding courses.
So here are the best online growth hacking courses in 2021.
And, if you think we left a course out when we shouldn't, please let us know with a comment!
Growth Hacking Courses

💰 Price: $129.99 (usually 80-90% off)
⏳ Duration: 9hrs
💡 Level: Beginner
Our first course on our list is made for those who have a good grasp of digital marketing and are looking for the next step.
Naturally, growth hacking is the next step. Thus, you will learn many important digital metrics, such as lean analytics, web traffic, digital conversion funnels, and LTV and CAC calculations.
You'll also gain access to cutting edge info about inbound marketing, SEO, paid acquisition, email marketing, public relations, and viral marketing.
💰 Price: $299
⏳ Duration: 4.5hrs
💡 Level: Beginner
This course is perfect for anyone who wants a structured start into becoming growth hacking. It's made by Ward van Gasteren, who is one of the best experts online to make growth hacking easy-to-understand with his blog Grow With Ward.
You'll learn everything you need to know to get a job as a growth hacker: The theory, the process and the skills. It gives you the same starting overview as a full Growth Tribe course, but then for 1/5th of the price. 
Here you have everything you need in one growth hacking course: GROWS process, Pirate Funnel, OMTM, 15 T-shaped skills, and ready-to-use templates.
💰 Price: $198.98 (usually 80-90% off)
⏳ Duration: 6.5hrs
💡 Level: Beginner
Funnels are one of the basic components of growth hacking. And ClickFunnels is a tool that can help you exactly with that. The more you know about funnels, the more successful you become in turning your visitors into customers by turning awareness into profit.
Kevin David, the creator of the course, has made more than $10M with a single funnel, while two more of his funnels have generated $1M each.
Now, he shares his secrets from the very basics to how to create entire automations.
💰 Price: $370.76
⏳ Duration: 2hrs
💡 Level: Advanced
This self-paced course is taught by Sean Ellis, founder, and CEO of GrowthHackers. Sean is also the one who coined the term 'growth hacking', so you bet he has something good to say on the matter.
Growth Master Training Course is a series made for the seasoned digital marketer who wants to step up their game.
This course teaches you everything about growth and how you and your team will embrace it. Learn how to build your growth team, successfully lead it, and bring results.
💰 Price: $1,300
⏳ Duration: 8.5hrs
💡 Level: Beginner
In this 3-day online crash course, Growth Tribe will help you master the essentials of growth.
You will start with the fundamentals of data-driven marketing and creating psychographic personas. On day 2, you will learn anything from good copywriting to optimizing your user's activation. On the last day, you will see how a GROWS process is implemented and how to pitch experiments, among other things.
Besides theory, 40 peer-based exercises are also included.
💰 Price: $2,419 exlc. VAT
⏳ Duration: 18hrs (6 weeks)
💡 Level: Beginner
Growth Marketing Immersive is online training to fully master all aspects of growth and experimentation.
Growth marketing fundamentals, soft and hard data, growth channels, and how to apply growth in organizations is some of the subjects you will learn from one of the top growth educational institutions in the world.
What's more, GrowthTribe has two more courses dedicated to growth marketing. Growth Strategies Crash Course is a 3-days program, while Growth Hacking Immersive is a 12-weeks course for those who want to get from A to Z.
💰 Price: $3,495
⏳ Duration: 50hrs
💡 Level: Expert
Right off the bat, the Growth Series wants any visitor to know that it's not for everyone. Their programs are made for professionals with over 3 years of experience. They also need to have a marketing, product, design, or engineer background.
The Growth Series is a 6-week part-time program. This year (2021), the series will begin in Spring. The program hosts are no strangers to the 'growth world' and they are no other than Brian Balfour, Bangaly Kaba, and Andrew Chen.
The Growth Series is probably the most demanding growth hacking course right now, but for those who are aiming high, there are really not many alternatives. If you think you got what it takes, give it a shot.
💰 Price: $896
⏳ Duration: 114hrs
💡 Level: Beginner/ Advanced
Many will get discouraged by the duration of this growth hacking course (1oo+ hours), and I can't really blame them. But here's how CXL frames it nicely: if you put in 2 hours from Monday to Friday for your learning, then you will need no more than 3 months to complete this course.
In the… course of this course, you will have learned the growth marketing foundations, how to run growth experiments, channel-specific growth skills, and growth program management, among many other things.
This program, taught by industry practitioners, is made for full-stack marketers, UX professionals, and marketing generalists who are looking to specialize in growth.
💰 Price: $1,750
⏳ Duration: N/A
💡 Level: Advanced
This digital growth hacking course is self-branded as a way to 'Create a 7 Figure SaaS Growth Blueprint in 8 Weeks'. Sounds promising. The instructor of the course is Ryan Kulp, a self-taught developer, and founder of fomo.com, among other things.
In the course you will learn about finding your target audience, organic/paid acquisition, technical marketing, conversion rate optimization, and more.
Furthermore, by enrolling in the Million Dollar Marketer course you have unlimited complimentary access to future lectures.
💰 Price: $299
⏳ Duration: 6hrs
💡 Level: Beginner
Mattan Griffel, the instructor of the course will help you get a good grip on growth hacking. In this fashion, you will approach the subject of growth hacking both in theory and practice.
You will start with the basics and the theory, and then move on to a more hands-on part. This is where you will learn the importance of a landing page, how to create one with Unbounce, and how to integrate it with Mailchimp.
The course also covers copywriting, A/b testing, organic content, SEO, virality, and sales.
💰 Price: $5,800
⏳ Duration: A few months
💡 Level: Beginner/ Advanced
The Growth Marketing Full Course is not branded as a 'full course' for no reason. Its purpose is to help you learn the full breadth of growth marketing.
The curriculum of the course consists of in-depth, tactical insights. Accordingly, you will have the chance to get educated on customer activation, growth strategy, analytics & tracking, user onboarding, landing pages, and much more. In addition, you will be assigned a dedicated growth instructor with whom you will work together.
Finally, the last of our pure growth hacking courses on our list is made up of mini-courses. So if the full course is too much for you, you can enroll in any one of these separately.
Data Analysis Courses
💰 Price: Free
⏳ Duration: 45hrs
💡 Level: Beginner/ Advanced
Possibly the most classic Analytics course on earth. Analytics Academy is the best place for anyone who wants to gets started with data analysis – for two reasons. First, the program has been created for professionals with no previous experience in data analysis, and second, it's free.
Analytics Academy by Google will give you the knowledge and tools so that you can grow your business through intelligent data collection and analysis.
It's consisted of 6 courses; 4 of which are dedicated to Google Analytics and the rest 2 to Data Studio and Tag Manager. Those are Google Analytics for Beginners, Advanced Google Analytics, Google Analytics for Power Users, Getting Started With Google Analytics 360, Introduction to Data Studio, and Google Tag Manager Fundamentals. Let's see them one by one.
This is your starting point with Google Analytics. In this course, you will get familiarized with the Google Analytics interface and learn to set up dashboards, after you create your first account, of course. Furthermore, in this Google course you will learn how to implement tracking code and set up data filters.
Following the introductory course, Advanced Google Analytics will help you with setting up advanced filters and other configuration settings such as event tracking and Custom Dimensions and Metrics. Last but not least, you will learn some advanced analysis tools and techniques about your channels, audience, and overall insight.
Google Analytics for Power Users is the third step in learning Google Analytics. This is where you will learn and practice techniques for comparing users who convert with those who don't. In addition, you will learn how to attract high-value traffic, and how to improve site engagement and overall performance.
Google Analytics 360 is mainly built with the enterprise-level marketer in mind as it is the enterprise version of Analytics. In addition to the standard version of Analytics, Analytics 360 features Roll-Up reporting, Custom Funnels, Unsampled Reports, and Custom Tables.
Data Studio was initially part of the Google Analytics 360 suite. Now you can get it for free, and also learn the basics for the same price – or the lack thereof. With Data Studio you can create real-time marketing data visualizations, among other things, and has a more refined dashboard compared to Analytics.
Tag Manager is a free tool that allows you to manage and deploy marketing tags (snippets of code or tracking pixels) on your website or app without having to modify the code. And, of course, it comes with its very own course.
💰 Price: $3,600
⏳ Duration: A few months
💡 Level: Beginner/ Advanced
Originally established in 1865, Cornell University is an Ivy League University. To this day, it makes contributions in all fields of knowledge – from classical studies to electrical and computer engineering.
eCornell is Cornell's online learning platform with 14 certificate programs, one of them being Marketing Analytics. The ultimate purpose of Marketing Analytics is to give you the power to translate a bulk of data into meaningful business insights.
In this program, you will learn the essential methods of marketing research using data, and the analytical tools to measure the effectiveness and efficiency of your digital advertising campaigns.
💰 Price: $198.98 (usually 80-90% off)
⏳ Duration: 29hrs
💡 Level: Beginner
The mission is this Udemy's course is no other than help you fill up your resume with some of the most in-demand data science skills today.
These skills include Statistical analysis, Python programming with NumPy, pandas, matplotlib, and Seaborn, Advanced statistical analysis, Tableau, and Machine Learning. What a few other courses don't teach but this one does is that it will help you understand the mathematics behind Machine Learning.
The Data Science Course requires no prior experience and within 30 hours it will help you gradually build up your skills.
💰 Price: $871
⏳ Duration: 45hrs
💡 Level: Beginner
Digital Analytics Training & Certification Program by CXL is a practical, hands-on curriculum full of useful and in-demand knowledge. Within 45hrs, the course will grant you all the skills necessary to land a job as a data analyst.
From Google Analytics, Tag Manager, and Data Studio to presenting data and attribution, this course is built by leading practitioners and it shows.
What's more, the program includes study material, apart from its on-demand video series.
💰 Price: N/A
⏳ Duration: 108hrs (3 months)
💡 Level: Beginner/ Advanced
Python is the leading programming language in the market right now, even though "programming" may sound very scary to the average marketer.
Well, this course will hopefully help you tame that python!
The program is made of 100 Recorded Video Lectures, 35 Application Assignments, 25+ Discussions, 12 Live Online Teaching Sessions, and 4 Quizzes. From the introduction to data science to data manipulation and analysis with Pandas, Python for Data Analytics is one of the top courses for Python and data analytics one can find.
Coding & Programming Courses
💰 Price: $15.99
⏳ Duration: N/A
💡 Level: Beginner
Code Foundations is the answer to the question "Where does one start with coding?".  This course from Codeacademy has rightfully been the starting point of many tech-heads in the world.
You will get an overview of computer science, web development, and data science in theory. In addition, you will write your first lines of code by applying key concepts.
By the end of the Code Foundations course, you will know whether coding is for you – or not. Whether you're looking to explore new careers in tech or just learn to communicate with fellow developers, this is where you should start.
💰 Price: $198.98 (usually 80-90% off)
⏳ Duration: 27hrs
💡 Level: Beginner/ Advanced
With this course, you will unlock the full power of WordPress, and you will go well beyond its abilities as a blog platform.
In consequence, you will get introduced to the PHP language, as well as you will learn the basics of JavaScript, and how to create custom post types and custom fields.
This coding course is made for everyone who knows or wants to know why learning to code means learning to do magic WordPress. It's also made for the seasoned developer who wants to deepen in custom post types, custom fields, and creating relationships between various content types.
💰 Price: Free
⏳ Duration: 19hrs
💡 Level: Beginner
Getting Started with Python is a pretty-self explanatory course. Accordingly, you will learn the basics of programming computers using Python 3.
Within 7 weeks, the course will teach you how to install Python and write your first program, as well as the basics of the Python programming language. What's more, you will learn how to use variables to store, retrieve and calculate information, and utilize core programming tools such as functions and loops.
Almost 1,5 million people have enrolled in this program until now, so if you are interested in Python, you may well be the next tone.
💰 Price: Free
⏳ Duration: 2hrs
💡 Level: Beginner
If coding is the building block of programming then algorithms are the building blocks of coding. And that's why you see a course on algorithms here.
LinkedIn, or what used to be Lynda.com a few years ago, has a lot of courses on coding. However, this one is one of the most popular ones and for good reason.
In this mini-course (a little less than 2 hours) you will learn the basics of algorithms: how they power the world, how to measure their performance, and how to work with data structures such as arrays, stacks, and queues.
💰 Price: Free
⏳ Duration: 40hrs
💡 Level: Beginner
After 25 years, Java remains of the most popular and in-demand programming languages. Java is used for most back-end development projects, including those involving big data and Android development.
This course is a great introduction to Java for it will teach you the basics of algorithms and Java programming, and then some more. You will be introduced to concepts such as functional abstraction, the object-oriented programming (OOP) paradigm, and Application Programming Interfaces (APIs).
By the end of the program, you will know how to develop simple programs in Java.
Growth Hacking Courses – Conclusion
These were the top 21 online growth hacking courses that we know of.
Did we miss anything?
If so, please let us know with a comment, we will gladly add it in the next version of our Top Growth Hacking Courses.
If you are looking to work in a growth hacking agency or you are already working a growth role, then the above list should come in handy.
Until then, keep safe and keep learning!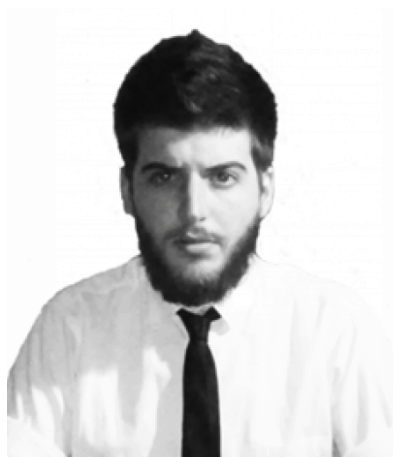 I write for GrowthRocks, one of the top growth hacking agencies. For some mysterious reason, I write on the internet yet I'm not a vegan, I don't do yoga and I don't drink smoothies.