Sometimes, you can make a mistake and you are going to get some angry customers.
Some other times, you can make all the right moves and still get some angry customers.
And you can rest assured that those customers will find you on social media and let you know how angry they are.
So when "the customer is always right", what can you do about it?
Here are a few things you can do to handle difficult and angry customers.
But first, let's see what customer support has to do with growth hacking.
Customer Support & Growth Hacking
Have you heard of the AARRR framework, aka growth funnel?
The AARRR framework is about the customer's journey and it's made of five stages:

Acquisition
Activation
Retention
Referral
Revenue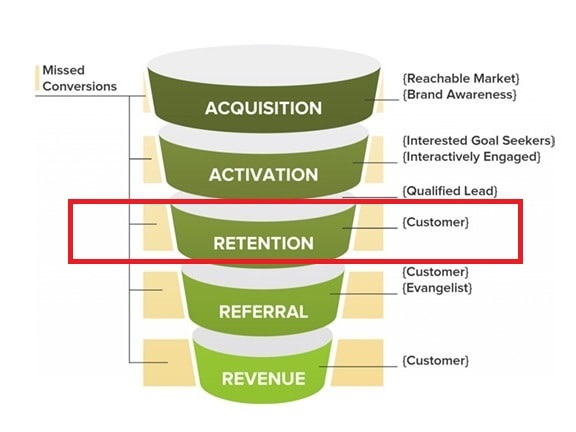 The stage in the middle, Retention, is about not losing the customers you currently have.
Customer retention is the ability of a company or product to retain its customers.
Nowadays, customer retention is considered to be more important than customer acquisition.
But why is that?
According to Harvard Business Review, an increase in customer retention rates by 5% can mean an increase in profits by 25% to 95%. Not only that but acquiring new customers is way more expensive than retaining them. Additionally, it costs 16 times more to get new customers to spend as much as the current ones do.
In the growth hacking and growth marketing industry, retention is key.
Good customer support can play an important role in retention.
Likewise, dealing with difficult customers plays a huge role in customer support, and consequently, in your retention numbers and growth.
Now, let's get down to the 9 things you can do about it.
1. Apologize
It's not a coincidence that this is the first point on how to deal with difficult and angry customers.
Most of the time, you should apologize, no matter if it's your fault or not.
Remember: You aren't apologizing for a mistake you made or didn't make. Neither do you apologize for not meeting your customer's standards.
You apologize for the bad experience they've had.
Did your angry customers lose any money?
Did they spend much of their precious time for nothing?
Are they left empty-handed?
Show them exactly how you empathize with them. Be specific and show that you acknowledge what their problem is exactly.
"We're sorry for keeping you waiting for X hours…"
"I'm sorry you couldn't find the Y thing you were looking for your husband…"
"We're sorry that Z ended up costing you $12 more than it should…"
Be specific about what happened and address precisely the lousy experience your customer had. Validate and relate to the customer's feelings. That way, you will come across as compassionate and as someone who understands your customer's issue.
2. Use the name of the customer
This is one is a classic and can be applied in almost every social circumstance.
It's when someone instead of saying
"Hey, can you do me a favor"?
says
"Hey, George, can you do me a favor"?
Can you feel the difference? The second sentence is so much stronger, and here's why.
Using someone's name in a discussion is about recognizing their presence. It's like telling them, "OK, my focus is 100% on you. I acknowledge that you are important; please listen to me".
It will make them feel validated as an individual, which makes it more likely that they will like you or the business you are working for.
This is what also gets their attention. The sweetest sound to a person's ear is their name.
Whenever someone is personally addressing you, you react emotionally and this gives you the feeling that the speaker cares about who you are.
This technique explains why you see your name so often on emails from newsletters you receive in your Inbox or chatbot messages in your Messenger.
It's a good idea to not overdo it though, as you'll probably come off as bit robotic or fake.
3. Don't make any excuses
If there is one thing a customer doesn't want to hear when they are angry, is this: a bad excuse.
Angry customers don't make contact to listen to a good excuse. Angry customers contact you to get a solution to their problem.
Common excuses include ignorance, blame-shifting, and statements of inability.
It's ok being ignorant, but in this case, it's never ok to let others know that you are.
The least you can do is ask someone, a colleague, your supervisor, your consultant – anyone- before telling your customer "I don't know" or "I Can't".
Those kinds of phrases have no place in the vocabulary of customer support.
You = The solution
In another instance, say your customer has told you about their problem, and it's clear to you that you, as in a person from a particular position, can't help them. If they want their problem solved maybe they have to fill out a form or talk to a supervisor etc. So what do you do?
Well, you do it for them. You should be that someone who will contact any person necessary to fix the problem. You should fill out that form and you should be the one to talk to your boss. Take the first step and let them know you did. It's only then that you can leave them to their own devices.
After you've apologized and made sure that you've helped the customer as much as you could, you can then go on and excuse yourself. You are fully entitled to briefly explain why your customer didn't receive the quality of service they expected. However, it shouldn't precede the previous steps.
4. Offer a solution
Let your angry customers know that you are going to handle the issue, regardless of whose fault it is.
Introduce yourself as "the one who is now in charge of the situation." Let them know what you are going to do to solve the problem.
If possible, consider offering more than one solution and options.
If necessary, ask the client to propose a solution. Maybe there isn't a straightforward answer to the problem. You can ask them: "What would be an acceptable solution for you?". More often than not, they will appreciate the gesture, and they will be more favorable towards you or any suggestion you may offer next.
At any given point, you should know your company's guidelines and what it is that you can – and you can't – do. Making a promise that you cannot deliver will only set you back.
5. Be quick in your response
Since the dawn of the services industry, time is kind of a big deal.
Today, according to the 2020 Sprout Social Index: 40% of consumers expect brands to respond within the first hour of reaching out on social media. And 79% of consumers expect a response in the first 24 hours.
Keep in mind that most customers expect the same response during night time and on weekends. That's right; they often expect the same response time with everyday business hours – an around-the-clock support.
Do you feel there is a gap between the customers' anticipated response time and your actual ability to respond?
Adequate customer service support
You have to be honest with yourself: Can you handle such high customer service demand?
Your overall digital activity should be on par with your support.
If you are going to post a new Facebook piece of content every day, make sure that responding to difficult or angry customers don't take you more than a day.
Quick response matters, no matter what industry you're in. The same goes for B2B. When your customer has a question, they want an answer. When your customer has a problem, they want it resolved – and fast; and if they are angry – faster.
6. Be informative
Keep your customers informed about what's going on in your business.
Share with your customers the good news and the bad news – if the latter affects them.
If it's something positive, you can share it with your audience so they can also be happy with you.
If it's something negative and it's going to affect them, you have to share it with your audience in order to protect your customers.
This can benefit you and your business two-ways: For one, the more customers see your message, the less will complain down the line about said change. Second, even if they miss your message, they can't blame you later on that you didn't inform them.
– Is a particular function not working as it should?
– Is your website going to be down for a while?
– Are your delivery dates going to be affected due to force majeure?
Let your customers know!
7. Be transparent
Similar to being informative is being transparent.
Being honest and upfront makes your customers trust you.
Buffer, the company behind the popular social media tool, is known for its transparency.
Like most companies, Buffer has an About Us where they talk about their values with transparency being one of them. While this is quite common, what is very common is that Buffer is actually transparent.
Accordingly, anyone can take a look at the current salaries of all Buffer employees – from customer service to the CEO.
"For us, transparency is a core value we've chosen to have and we strive to live by that value regardless of whether we are seeing great growth or are going through a more difficult period.

The top benefit we've seen is that being transparent has increased the level of trust both between team members and also with our customers. We have shown we are dependable and will keep customers informed of important issues the moment we know about them."
— Joel Gascoigne, Co-founder of Buffer
Would you like to know more about Buffer and its transparency? They have a whole transparency dashboard when anyone can take a look and the company's revenue or see how they break down their expenses.
In short, customers value transparency. Transparency is a great way to engage your customers and generate trust. Being transparent means showing what's happening inside your company. Not being transparent enough could be one of the reasons your customers don't like you. 
8. Handle every complaint of every angry customer
You know how they say that you can't please everyone.
Well, in the customer service industry you should try to please your customers – all of them.
Leaving just one negative comment unanswered could easily mean hundreds or thousands of bad impressions.
An unanswered comment signals that the brand is inactive. It also makes it appear that the brand is in no position to handle the complaint of one of their customers.
On the contrary, responding to complaints has the exact opposite effect. It shows you are responsive and care for your customer, regardless of the opinion they have about you.
9. Check up on them – follow up
After the initial response, follow up after a week, as you would do in any circumstance you'd personally be invested in (e.g., for a job interview). Tell the customer that you are just checking in to see if their problem is addressed.
Granted that their problem is addressed, are they happy with the solution? If yes, thank them for taking the time to reach out to you. If their problem is still unresolved or they are not happy with the given solution, ask them what you can do to assist them furthermore.
A follow-up makes you come across as someone who cares about their entire customer experience, not just addressing the specific complaint. You give a good impression both for said customer and your audience.
More often than not, they will tell you that everything is fine, and that would be the end of it. Which means that you sacrifice a pretty small portion of your time to secure your customer.
Conclusion
Dealing with difficult customers and angry customers is pretty much inevitable for any B2C company.
To handle angry customers:
Apologize

first and foremost. Be specific about what you apologize for.

Use their name

in your sentences. Show that they have 100% of your attention.

Don't make any excuses

. If you have to, wait until the right time comes for a brief explanation.

Offer a solution.

Handle the issue regardless of whose fault this is.

Be quick in your response.

If you can't respond in less than 24 hours, you are doing it wrong.

Be informative and transparent. They both can lessen the chances of customers complain.
Handle every complaint.

Unconditionally.

Follow up.

A week later after your initial interaction, ask them if everything is alright.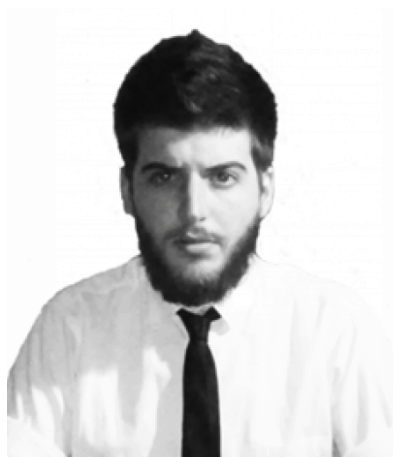 I write for GrowthRocks, one of the top growth hacking agencies. For some mysterious reason, I write on the internet yet I'm not a vegan, I don't do yoga and I don't drink smoothies.