This is the second part of this buying guide. This post is by no means sponsored by any of the writers, but I fully endorse all them!
If you haven't already, read the first part!
11. Top of Mind
by John Hall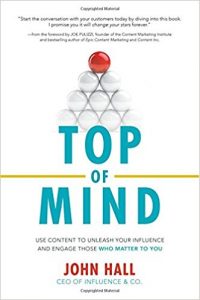 If you're wondering how you can become top of mind with your audience and become a leading figure in your industry, this books is exactly what you need.
The writer explains how he used useful and engaging content to build his network and brand, in the fast-paced digital world. This is a must-read for every CMO, digital marketer or Growth Hacker.
12.
Outside Insight
by Jørn Lyseggen
Marketing trends piss me off. Sure there are things that in the right context, can work for everyone; but still, I can't stand them.
I his book, Jørn Lyseggen wants to take our thinking out of the box by using real-life examples- from Nike to Barack Obama. "Outside Insight" is a forward-thinking piece of writing about making innovative and data-driven decisions.
13.
The Content Formula
by Michael Brenner and Liz Bedor
If you're not really into it, Content Marketing can be a nightmare. The idea of constantly creating content and having to engage, is alone capable of giving the shakes to a lot of people.
The authors created a very useful reading for those that want the whole process simplified, by breaking it down to simple steps.
14.
Chief Marketing Officers at Work
by Josh Steimle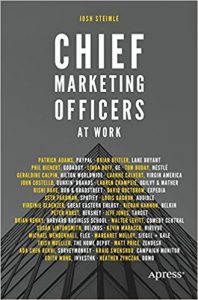 No one denies the importance of analytics in digital marketing anymore. But is marketing only about data?
Josh Steimle's "Chief Marketing Officers at Work" examines the balance between analytics and intuition from point of view of CMOs and C-level executives of leading organizations.
15.
Everybody Writes
by Ann Handley
This book is a call to the writer within us.
Ann Handley, thought her years of marketing experience, guides us through the process of content creation (either on simple grammar or immense storytelling techniques). This book is a true diamond for all aspiring writers.
16. Blue Ocean Shift
by W. Chan Kim and Renée Mauborgne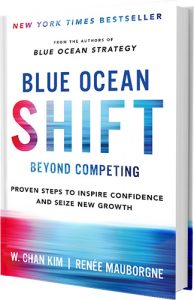 This book is a follow-up to Blue Ocean Strategy, which sold 3.6 friggin' million copies.
In short, the writers showcase how many businesses shifted from being ones among thousands within their oversaturated niches, to being the leading force in them.
17. Future Marketing
by Jon Wuebben
The title says it all. This book is about how technological, and cultural advances, affect marketing and how to be ahead of the competition in the field.
Apart from that, it gives an insight into upcoming changes in brand messaging and audience building. Marketing is set to change, people, and you better ride the train.
18. #Get Social Smart
by Katie Lance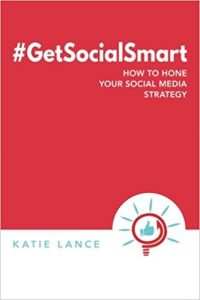 Getting started with social media for business can be a nightmare? #GetSocialSmart helps you find the right platform to spread your message, and how to organize your efforts for an effective outcome.
Apart from the strategic part, you'll be able to get a grasp of social technologies as a form of brand storytelling, aiming to build relationships faster with your target audience.
19. Originals
by Adam Grant
When Virgin founder Sir Richard Branson says it's a must-read, you have to listen.
Learn how to develop original and letting fear and doubt out of the question.
20. Hacking Growth
by Sean Ellis and Morgan Brown
Sean Ellis is the guy who coined the term 'Growth Hacker', and along Morgan Brown, they share how the world's most successful companies built their growth teams, created problem-solving products and discovered how to drive growth while keeping their retention rate high to the sky.
Before you go
These were some of the best books about marketing and business you can find out there. If you've already read some of them, let me know in the comments what you think about them.
Oh, and if you have any other books to propose, be my guest!
Cheers
Apostle is a pure-blood Marketer. His job is to find a way when ostensibly there is none. Planning and executing A/B Tests, Email & Content Marketing along with alternative marketing techniques based on human psychology, all for the sake of customer success.